Updated in July 2019 to add fresh items. Enjoy!
Are you excited to go back to school? There's nothing like that back-to-school feeling – the thrill of newness, excitement to see old and new friends, the slight tinge of sadness that summer is ending, the anticipation of the cool autumn chill in the air… One of the BEST things is back-to-school shopping, and stationery paradise Japan has some of the most covetable equipment for any school bag. You can show your love for your favorite characters from any genre down to the last pencil shaving. Whether you're K12 or post-graduate, or even if school is far behind you and you just LOVE stationery and cute characters, read on for our roundup of some of the best collaboration and tie-ins to get you ready to face the start of the school year with boldly displayed otaku pride!
Croquis Sketch Pads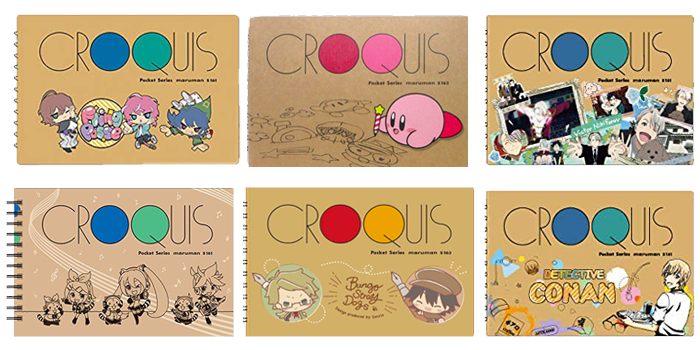 With hard-wearing covers and high-quality paper, the Croquis series of sketch pads help you foster your creativity every day and on the go. The iconic brown covers have proved a tempting canvas for decoration, which was the inspiration behind a now-extensive collection of collaboration designs featuring character illustrations. Croquis sketch pads are available in a range of sizes, with spiral or tear-off binding, and with pure white or cream-colored paper. Let your favorite inspire your everyday creativity.
Popular Collaborations
Otaku Pencil Cases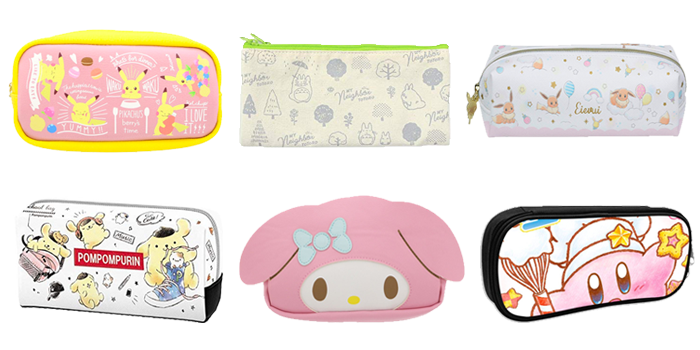 Once you've got all your writing utensils sorted, It's time to get yourself a pencil case to put them all in! Japan has a huge range of pencil cases to geek-out over, from big to small, cool to cute – there's something for everyone! Add a dose of character cuteness with an otaku-tastic pencil case!
Popular Collaborations
Otaku Notebooks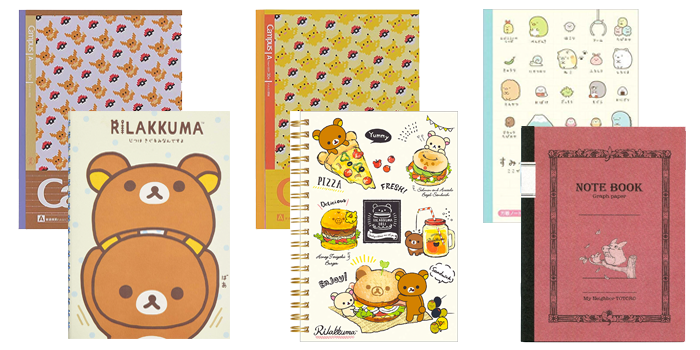 Buying stationery is one of the best things about going back to school, and you need to make sure you have something to take down all your notes on! Japan has a plethora of anime and character-based notebooks, meaning that you can show your classmates your true otaku colors even while hitting the books!
Popular Collaborations
Clear Files
Collectible character items are a staple of Japanese fan culture, and although key chains, straps, plushies and figures may take the majority of the spotlight, stationery is also popular! In particular, the transparent or semi-transparent flat document files known as clear files are prized as a great showcase for illustrations. Make sure you check the dimensions of any clear files you find – while the standard A4 is the most common, you may find your documents don't fit at all if you end up with a smaller size. At least the illustrations will look just as good!
Popular Collaborations
Outdoor Products Day Packs
So you've got all the stationery you could ever want – now all you need is somewhere to put it! Luckily, the handy Day Pack backpack from Japanese brand Outdoor Products is a natural choice both due to its practical design and its wide range of collaboration partners. The all-over character-inspired patterns tend to be on the subdued side, making these backpacks a stylish testament to your fandom.
Popular Collaborations