All information is accurate as of time of publication.
What is Otamart?
Otamart is Japan's biggest online marketplace for all things Otaku! Whether you're looking for the latest anime merch or items of your favorite idols, you're sure to find it on Otamart. With thousands and thousands of awesome listings, Otamart is the best place to track down rare and hard-to-find otaku goodies!
How to buy from Otamart
As you need a Japanese address, phone number, and payment method to use Otamart, if you live abroad you're going to need some help from a proxy shopping service like FROM JAPAN. But there's no need to worry – FROM JAPAN makes it easy to buy a whole range of Japanese-exclusive items. Read on to see how easy it can be to get your hands on amazing anime and idol goodies from Otamart with the help of FROM JAPAN!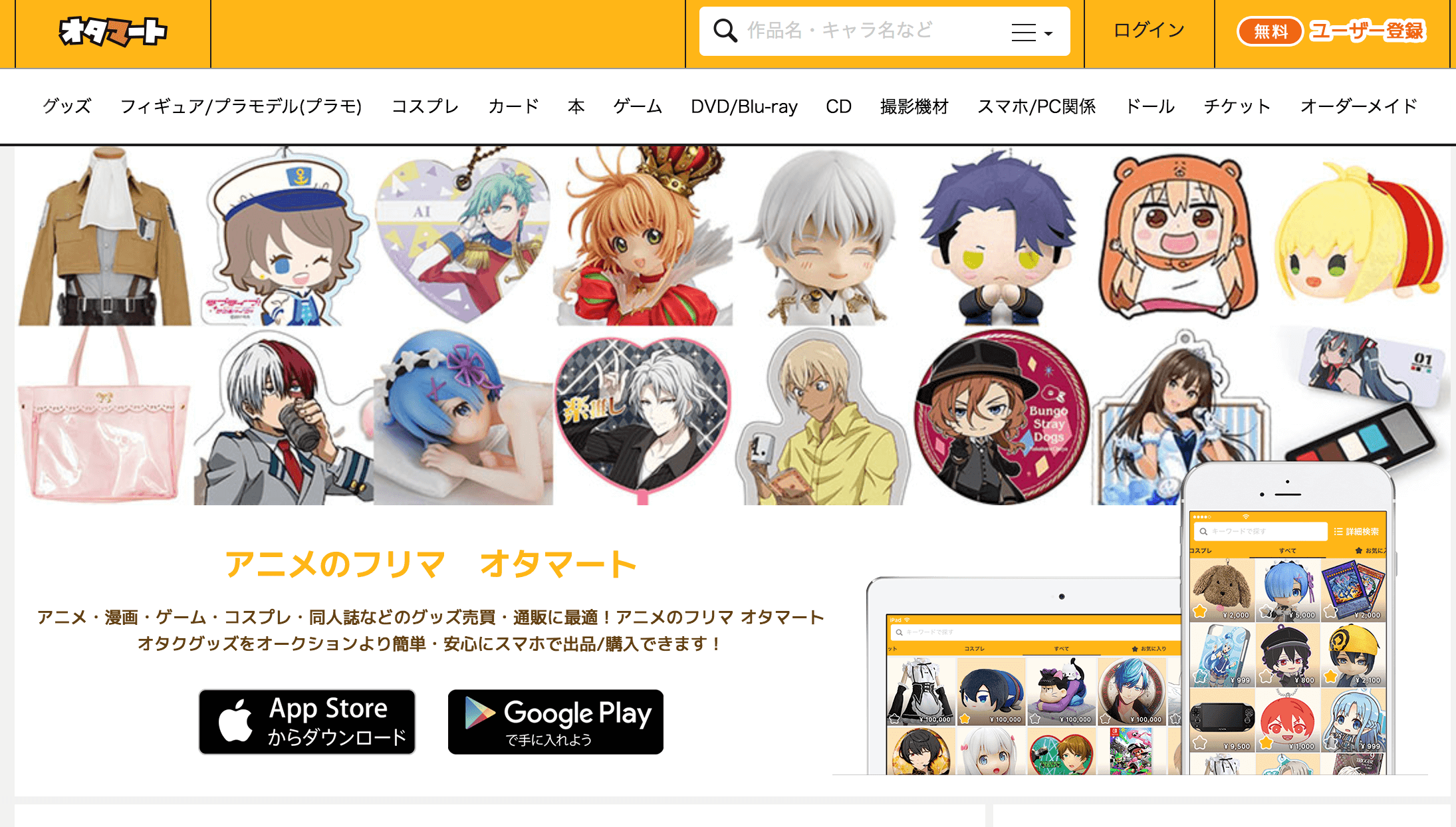 Once you reach Otamart's home page, you'll be greeted by a plethora of otaku goodies! You may also notice that you cannot change the language settings on Otamart's site, but you need not worry if you don't feel confident in your Japanese skills. For a basic understanding of the site, you can run Otamart through Google Translate but for more specific Japanese language-related questions we recommend you contact our multilingual Customer Service team.
Step 2. Get searching!
There are several ways you can get searching for merch on Otamart. If you know the Japanese for a particular item, series, or character then you can use the search bar at the top of the page.

Below the search bar you can see a list of categories which translate to the following:
グッズ – General Merchandise
フィギュア/プラモデル (プラモ)– Figures/Model Kits
コスプレ – Cosplay
カード – Cards
本 – Books
ゲーム – Videogames
撮影機材 – Photographic Equipment
スマホ/PC関係 – Smartphone & PC-related items
ドール – Dolls
チケット – Event Tickets
オーダーメイド – Order Made/Custom items
Otamart also showcases the top five keywords on their homepage, making it easy to find the latest and greatest in otaku goodies.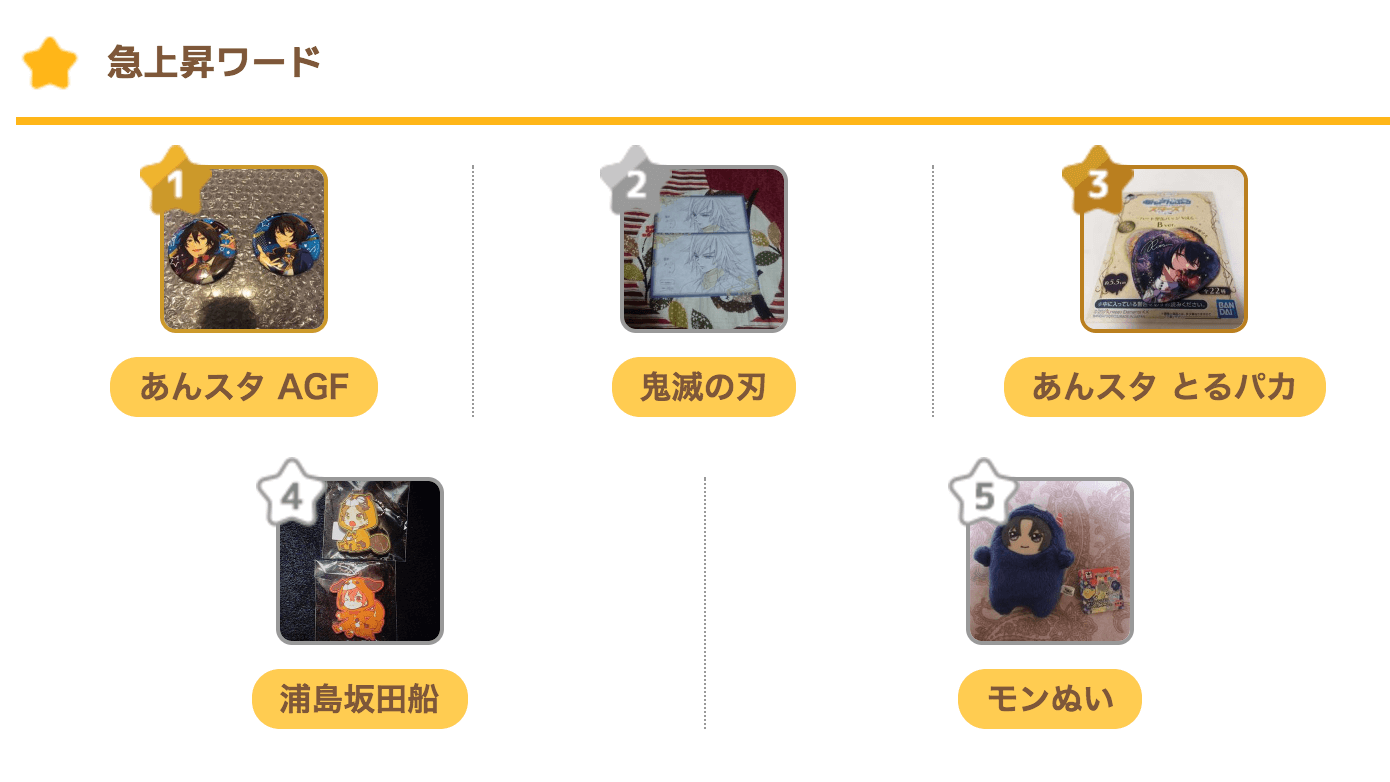 If you have a particular item in mind and are struggling to find it on Otamart, then our Customer Service team will be happy to help – just send the details and they can assist with locating the item.
Step 3. Check the details of the item.
As Otamart operates as a flea market hosting individual sellers, you will need to take extra care when checking the item's description before you decide to buy an item.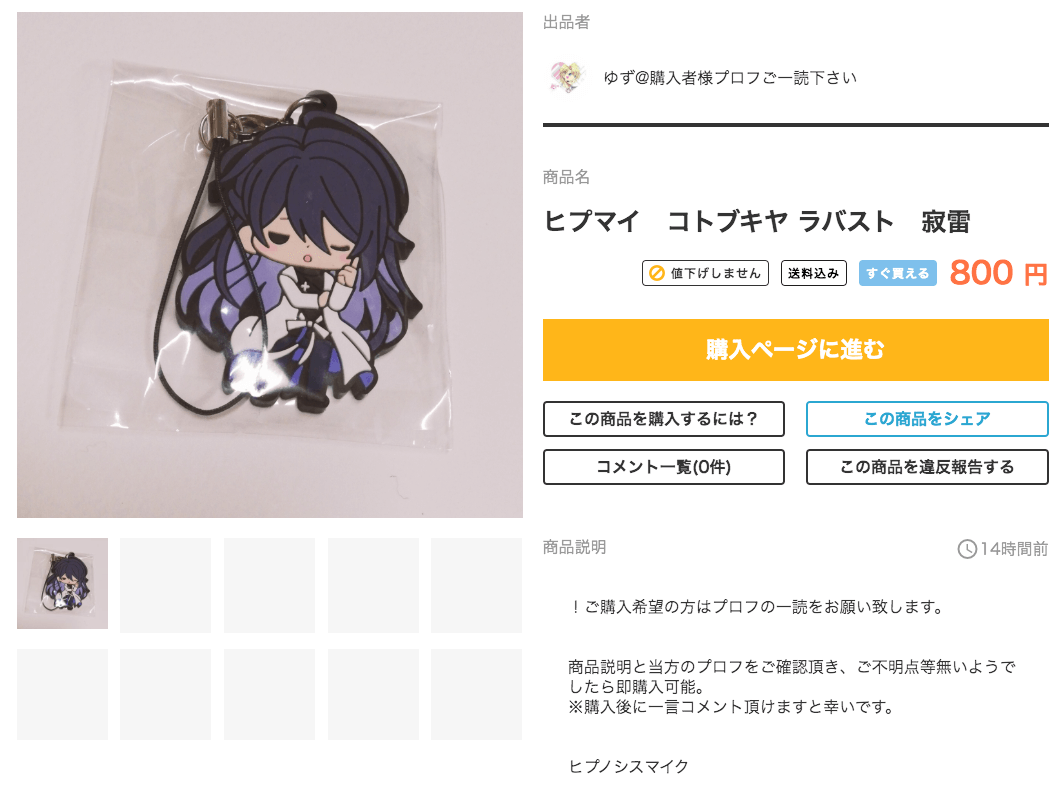 For this item we can see that shipping is included, indicated by the button reading 送料込み (shipping included.) For items where shipping is not included in the listing price, you will see a grey button next to the price that says + 送料 or "+ shipping" in English.
The text highlighted in blue reads すぐ買える which roughly translates as "can be bought immediately." This means that the item can be bought instantly without having to leave a comment asking the seller to buy the item.
Another thing to note is the button with a small crossed-out symbol reading 値下げしません, indicating that the seller will not lower the price of the item.
You may come across items that cannot be bought individually and must be bought as a set. In these sorts of cases, the sellers will often write バラ売りはありません or バラ売りはしない or バラ売りは不可 to indicate that you must buy all of the items in the listing. If an item is being sold individually, the seller will write バラ売り in the description.
Otamart is a flea market app which means that most of the items listed are pre-owned, so we highly recommend that you check the 商品の状態 (item condition) section of the listing.
If you have any specific questions about a particular item's details, do not hesitate to ask our Customer Service team.
Step 4. Create an account with FROM JAPAN and copy and paste the URL of the item page into FROM JAPAN's search bar.
Once you've double-checked (and tripled-checked!) all of the details on your item, it's time to make the order! All you need to do is copy and paste the URL of the item's page into FROM JAPAN's search bar like the image below: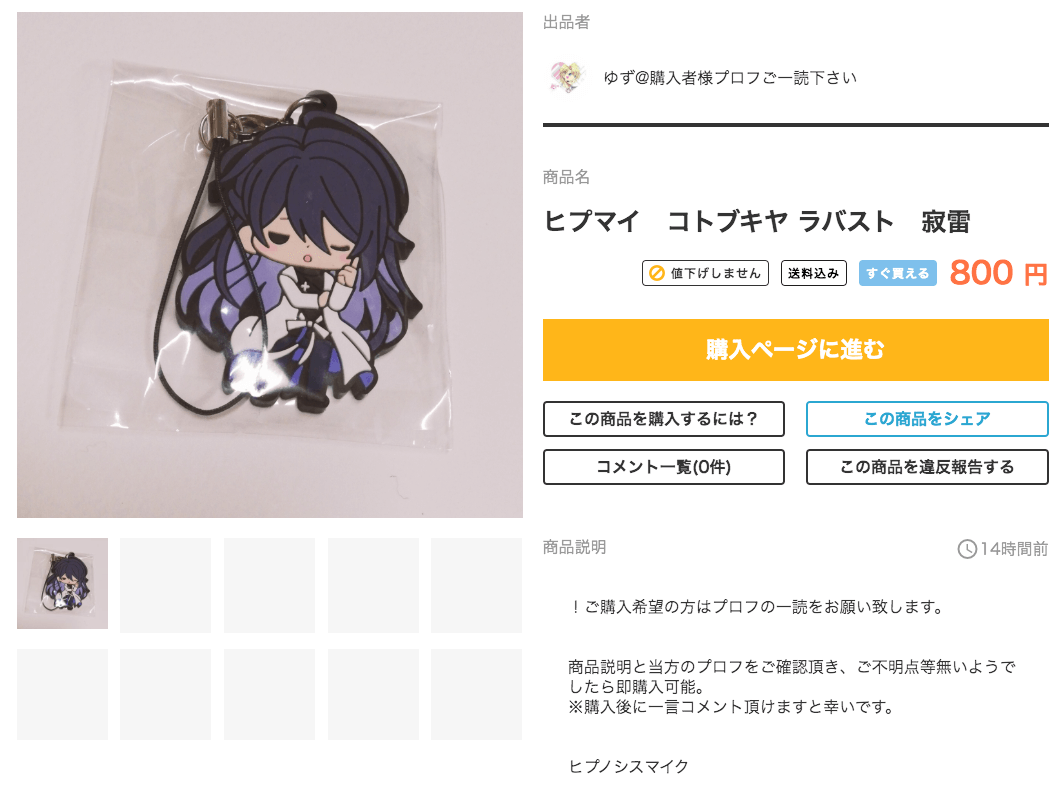 Step 5. Hit search, confirm the item's details and request a price quote.
Once you've hit search, you will be taken FROM JAPAN's item page of the listing you entered.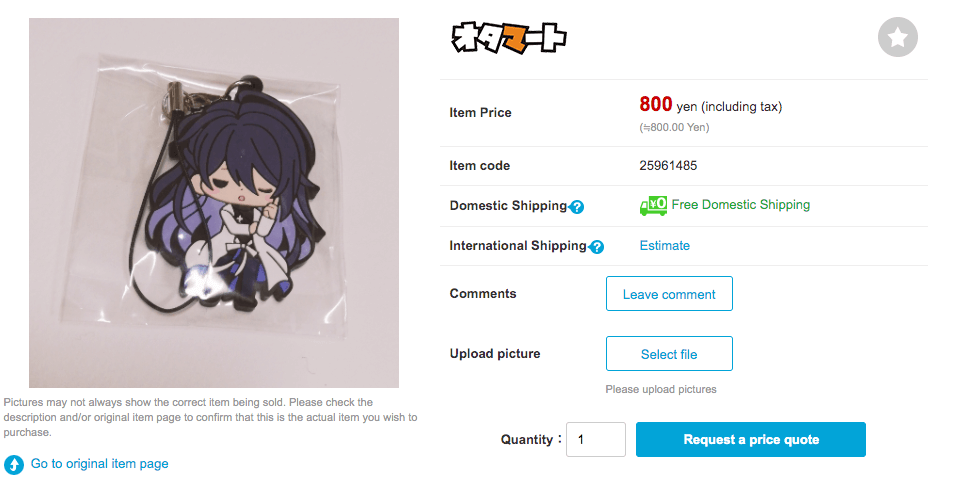 In the comment section of the page please describe which item you would like to purchase. This is especially important when there are multiple items in a single listing. We strongly recommend you to attach a picture marking which item you would like to buy. In order for there to be as few delays as possible in ordering, please provide as much information as possible about the item. Once you have left a comment confirming which item you want and an image indicating the item, you can proceed to request a price quote.
Once we have received the price quote request and you have paid Charge 1, our Shopping Staff will contact the seller and request to purchase the item. If there is no reply or the item is sold out, your order will be canceled and we will refund you within 10 days. If you wish to negotiate a price cut or separating the items, please leave a comment and proceed to complete Charge 1 payment for the full price. If the negotiation is successful we will refund the difference. If not, we will ask if you wish to go ahead for the full price or cancel the order.
If the seller replies and agrees with the purchase, the item will take an average of 6 days to arrive at our distribution center. Once your order has arrived, we will wait for your instructions regarding shipment. After you've notified us about your shipment instructions, we will send Charge 2, which includes the international and domestic shipping fees (if domestic shipping was not included in the listed price), as well as the fee for our Product Protection Plan. Each item you buy will be insured against seller non-delivery and loss/damage. Please note: Some item categories do not qualify for compensation. Find out more about ineligible items usage guide for more details about our process and fee structures. If you have any further questions on how to use our service or about buying on Otamart, our Customer Service team will be happy to help.
We've curated popular series and items on our special Otamart page to make it even easier to get your hands on all of your best boys and girls! Happy shopping on Otamart with FROM JAPAN!