Online shopping malls used to be considered as a novelty until recently it became a staple part of anyone's shopping experience. The key benefits of online shopping include better prices, convenience, a discreet and safer shopping experience, and offers a wider variety of products. This is why various consumer analysts were not surprised that the Japanese consumers suddenly behaved like their western counterparts in Europe and America. Online shopping paved its way to the Japanese consumers who are known and celebrated for their willingness to pay any amount in exchange of quality products with style and convenience.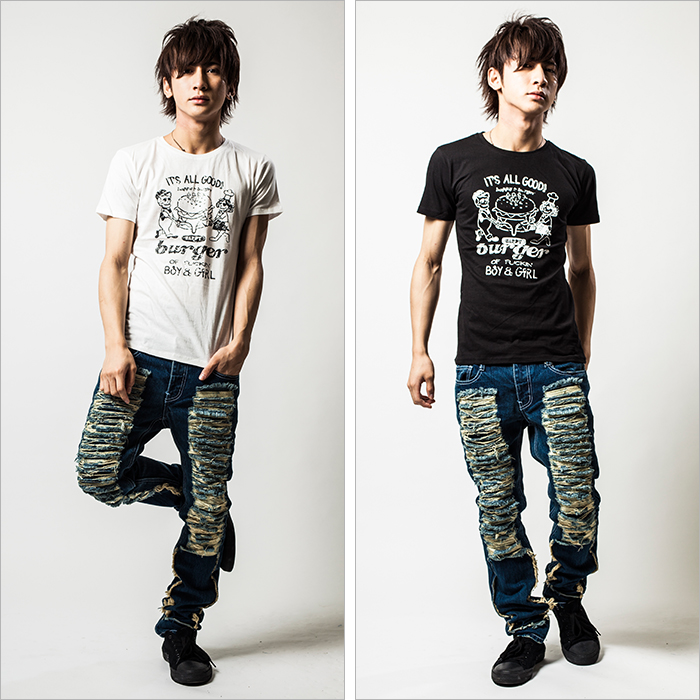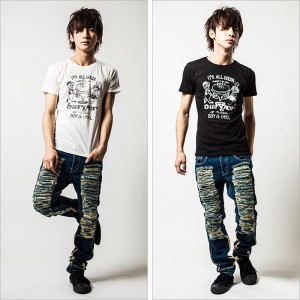 Online fashion stores and malls became rampant and handy for most of Japanese fashionistas during the early part of the 21st century. Wider selection enticed the Japanese market to finally engross and adapt online shopping as part of their life. Almost all types of styles are catered by leading and underground online shopping stores, which hold internet purchasing more pleasing and convenient in Japan.
Department Stores
The widest selection is catered most definitely by large department stores when it comes to online shopping. Here, the customers are offered with all styles from the simplest Kireime to the most outrageous Gyaru styles. If you were a bit unsure with the kind of style you want, you probably would want to rummage around large department online shops and try to narrow it down by checking all the stores located in there. Below are the leading shopping mall chains you may start looking at: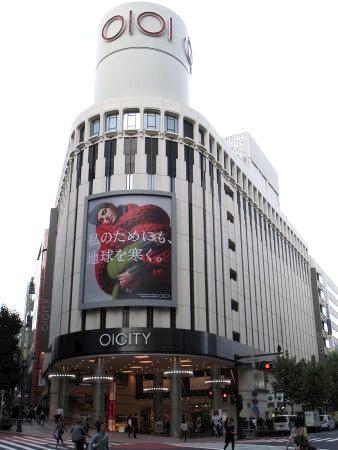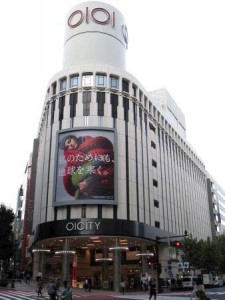 Rakuten, Inc. One can never miss out Rakuten when it comes to online shopping. Rakuten is the largest e-commerce site in Japan and when it comes to variety and novelty, Rakuten really is a shopping mall online. Most of the online fashion stores consigned to build Rakuten in general.
ZOZO. ZOZOTown is the largest internet retailer of fashion products and the biggest online clothing store in Japan offering over 700 popular brands. ZOZO offers a great selection of clothing brands for men and women.
Marui OIOI. Marui Co., Ltd. operates chains of department stores mostly in Tokyo with some of it in other parts of Japan. Marui's target market is mostly aimed at women from 25 to 35 years of age and selling mostly lower end to mid-market. This online store is also best known for catering women's fashion accessories.
Isetan. Isetan is a department store based in Shinjuku in Tokyo. Aside from offering fashion clothing articles, Isetan is known for their wide selection of beauty products, make up, shoes and bag collections. This store provides quality service with their "customer first" policy.
Specialty Shops
If you already know what type of style you are looking for, better if you view specialty shops that specializes in a certain style to customers.
Lolita-kei and Visual-kei
Stores that offers delicate doll-look fashion items with intricate details and J-Rock-inspired fashion.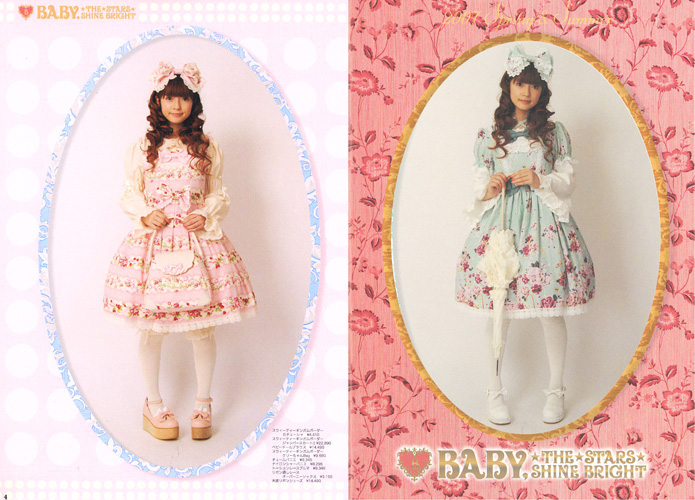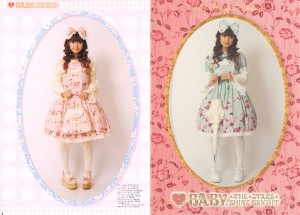 Baby, the Stars Shine Bright. Offers fashion items from sweet to gothic Lolita. One piece dress, head dress, stockings, shoes, wigs, name it, Baby, the Stars Shine Bright offers them.
Angelic Pretty. This store offers great deals of elegant Lolita dresses. Its main store is located in Harajuku, Tokyo and is heavily influenced and enticed by every little girl's dream of becoming a princess.
h.Naoto. Specializes in punk, rock and gothic Lolita, offering dresses and essential Lolita accessories.
Gyaru-kei
Gyaru-kei probably has the largest number of specialty shops out of all the fashion subcultures in Japan. Aside from the usual clothing article shops, there are shops that are dedicated in catering shoes, plus size garments, fashion accessories and wigs.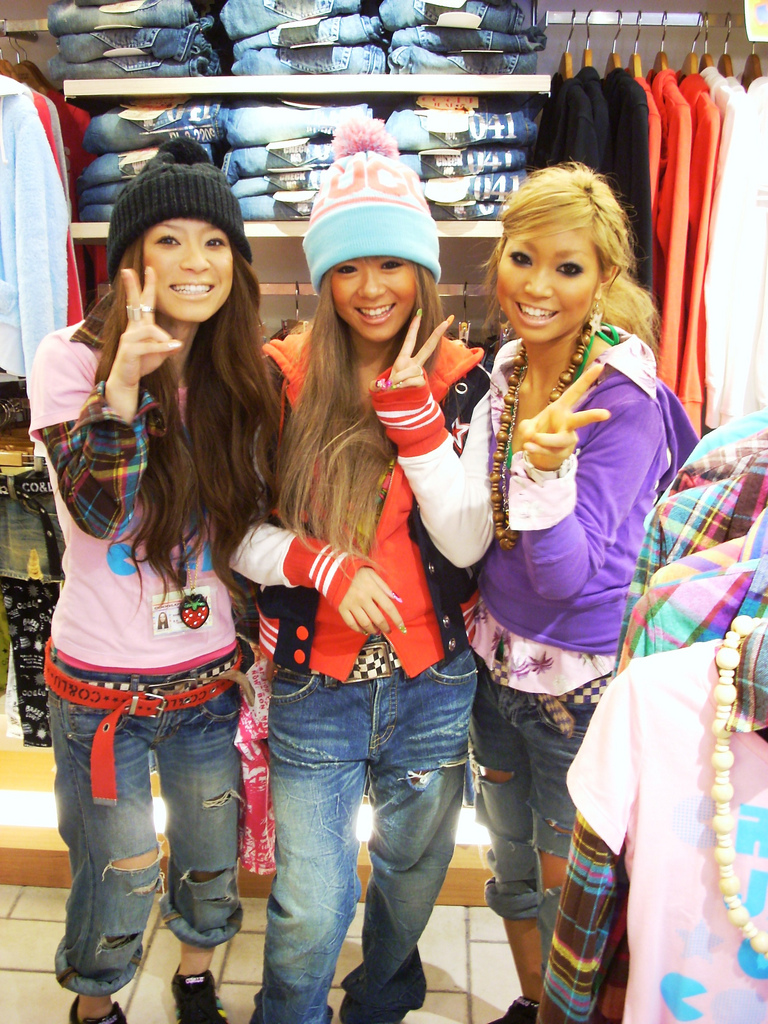 Fashion Walker. Offers multiple gyaru brands and mid-range cosmetic brands for women.
Egg Store. Run and maintained by Japanese popular gyaru magazine, the Egg Magazine. Offers basically the latest trend in gyaru kei and cosmetics including nails extension, false eyelashes and perfumes.
109. An online retail outlet of the Shibuya 109 mall. Whatever you find in Shibuya 109, you can find it here.
Popteen Shop. Operated by Popteen Magazine that offers model-endorsed products and cosmetic brands.
Gyaru-o -kei, Onii-kei, Kireime-kei
This men's highly active lifestyle is likewise catered by hundreds of online shopping stores as with their female counterparts.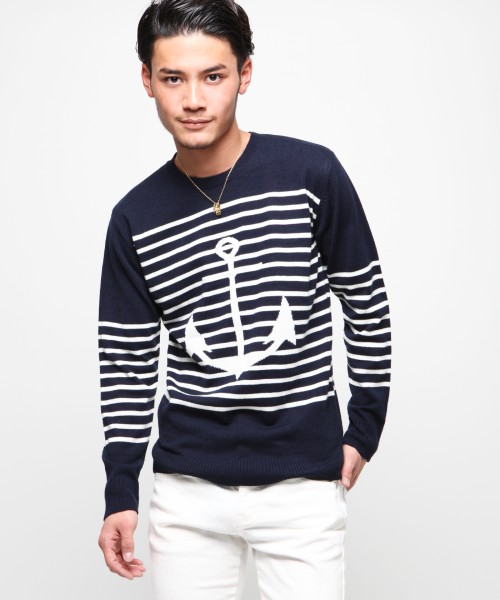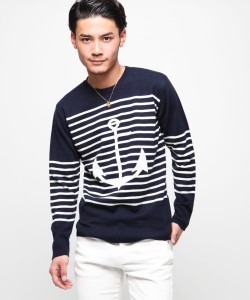 The Corner. Known for offering all big men's onii-kei brands but also caters to other styles.
Men's Knuckle. Men's fashion store known for their updated onii-kei collections.
Jiggy's Shop. Popular for lower end and mid-market guys who are into high-end clothing articles and accessories that comes in a very affordable price.
Japanese fashion international fans are most likely take benefits in the emergence of online fashion stores in Japan. There is no need to fly to Japan to purchase from their favorite stores. However, it is essential to know that most Japanese online stores do not ship products internationally. For international customers to get their purchased items they must get service from third party shopping service center such as From Japan and have the items forwarded via international courier services.