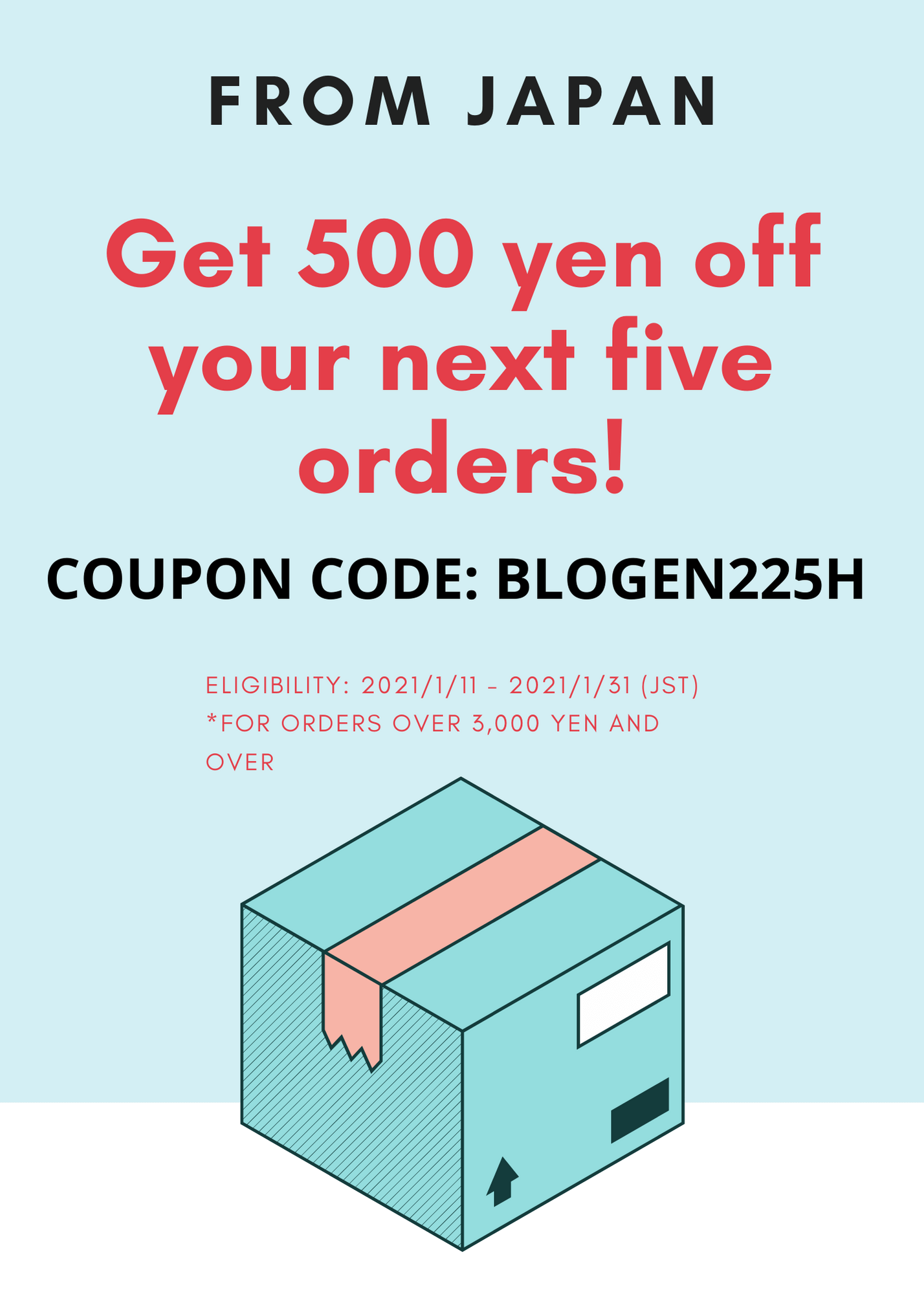 Coupon Code: BLOGEN225H
Eligibility Period: 2022/1/11 – 2022/1/31
FROM JAPAN are giving away exclusive coupons just for FJ blog readers to celebrate the new year. Enter the coupon code and press the "apply" button before paying your Charge 1 payment to receive the discount. So what are you waiting for? Get to FROM JAPAN now and start saving on your shopping!
Disclaimers:
* This coupon can be used for orders with a Charge 1 total of 3,000 yen or more.
* Limited to five uses per person.
* Not available for Yahoo! Auctions purchases or Charge 2 payments.
Have any questions? Our Customer Service team is happy to help.