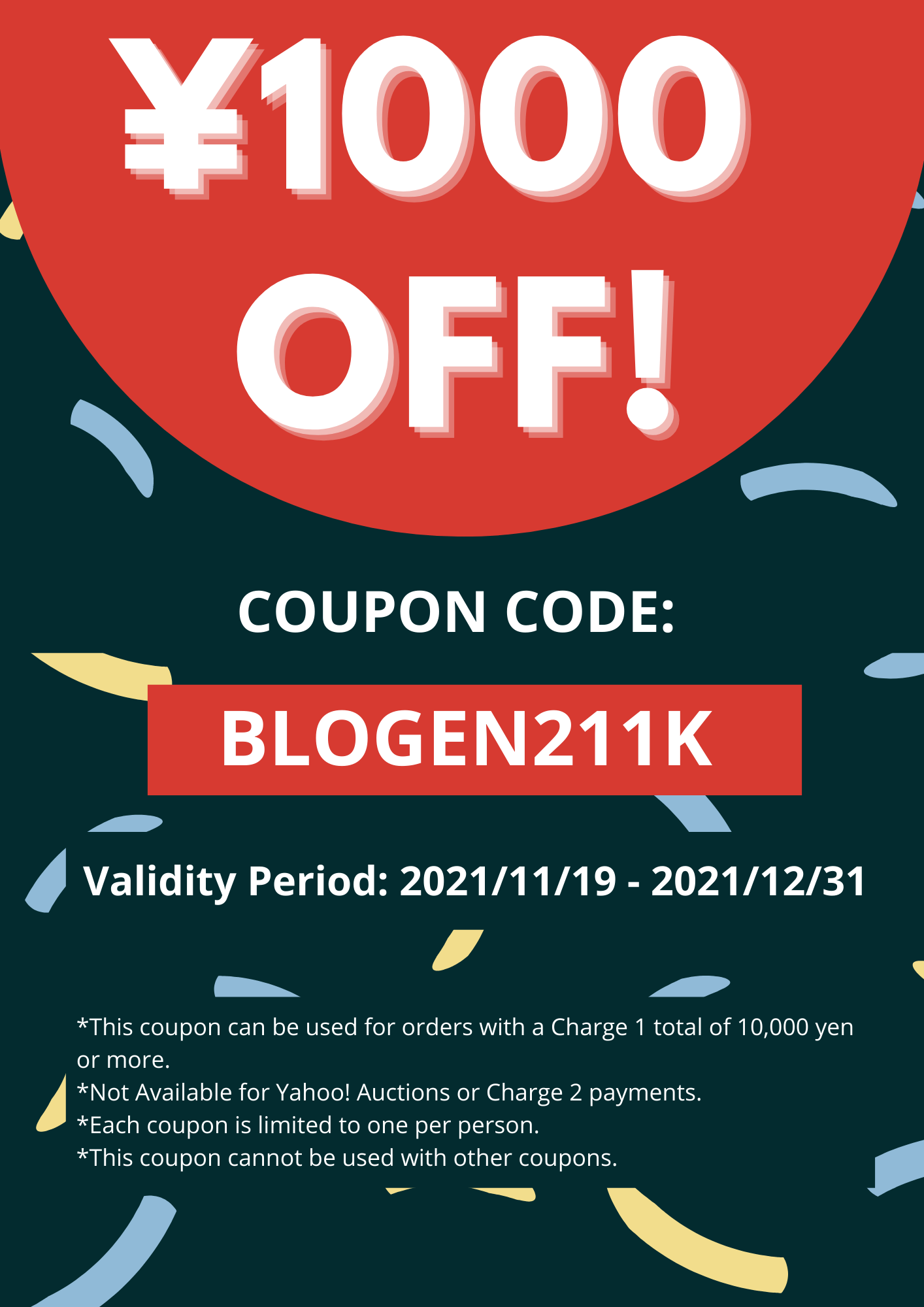 Coupon Code: BLOGEN211K
Eligibility Period: 2021/11/19 – 2021/11/30
Enter the coupon code and press the "apply" button before paying your Charge 1 payment to receive the discount.
Disclaimers:
* This coupon can be used for orders with a Charge 1 total of 10,000 yen or more.
* Limited to one coupon per person.
* Not available for Yahoo! Auctions purchases or Charge 2 payments.
Have any questions? Our Customer Service team is happy to help.