Dear Sisterhood – Ayumi Seto's Latest Fashion Project
Most teenage years are filled with after school hangouts in H&M and Forever 21, escapades and pranks with your besties, and romantic rendezvous with a crush. Most teenage years are filled with memories that leave an indelible impression on you. Sometimes you cherish them so much it makes your current life pale in comparison because you can never really get those days back — or so you think.
"Those were the best years of my life!" you say, because as an adult you have "serious" things to do like dressing like a grown up, buying a house, getting married and starting a family. But, does that mean that life is all downhill after high school? Does that mean that that fun and carefree side of yourself has to be packed up into the closet? Japanese model and designer Ayumi Seto is saying a big fat "No!" Read on to find out how Seto is taking teenage feels into adulthood with her brand new label, Dear Sisterhood.
Who is Ayumi Seto?
A huge hit on the Harajuku street fashion scene, orange haired Ayumi Seto is an icon of aomoji-kei fashion, a style which is super girly and empowering. By the age of 22 Ayumi Seto had modelled for Zipper and NYLON, released her own fashion book, titled "Ayumi Kidz", about her personal life, fashion and influences, and launched her very own clothing line "Aymmy in the batty girls". The label, affectionately referred to as Aymmy for short, was inspired by the life of a fictional character named "Amy" who was born and raised in L.A. and whose street style was a unique mix of pop, punk and skater style.
Long story short, Ayumi Seto has been prolific in her few years on the scene. Some would call her a multi-hyphenate, but Seto doesn't fuss with the labels. Ayumi is just living out her fashion dreams and trying to share that zest for life with the rest of the world. Seto, through her creative projects and lifestyle, is an emphatic "Yes!" to the question about whether women can have it all.
Brand Concept
After closing down Aymmy in 2019, Seto is back with "Dear Sisterhood"! "I love the atmosphere of Los Angeles, the sunny weather, the freedom and the energy." Ayumi confessed in an interview with her alma mater, Vantan Design Institute. Launched 25 January 2020, "Dear Sisterhood" marks a sophisticated turn in Seto's Americana dreamscape.
Ayumi has always been deeply in tune with the trials and tribulations of girlhood and her latest offering represents the transition from teenager to adult that all women face. "Unfortunately, girls get shy about the clothes they love to wear as they grow up and their lives change. At Dear Sisterhood, we are all about [empowering] those girls to fearlessly wear what they want, how they want!" Ayumi revealed. The brand concept is as follows:
You were a teenager and now you're a woman.
And now that you're woman, you want to change yourself.
But you don't want to change everything you love.
Dear Sisterhood is like a big sister to you.
We tell you what's cute and what's hot.
Age doesn't matter when it comes to the things that you enjoy.
And it doesn't matter what society, your boyfriend or your friends think.
"I always want to be surrounded by the things I like, the things I love,
the things that really excite me—no matter how old I am."
Dear Sisterhood is your ally.
Dear Sisterhood Collection
The "Dear Sisterhood" collection is full of unapologetically girly pieces that make you look cute and make you feel confident no matter how old you are. Read on for a rundown of the key pieces from their Spring/Summer collection.
Summer Lady Blouse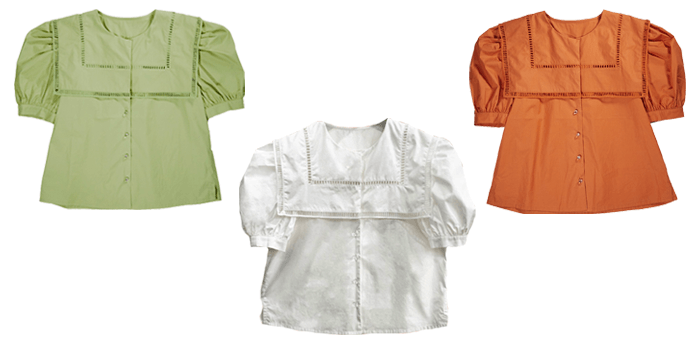 The Summer Lady Blouse retails at 11,000 yen and comes in three colour-ways of olive green, terracotta orange and white. It has a big sailor collar with lace trim and its 100% cotton composition makes it perfect for summer. Pair it with a straw boater hat and corduroy culottes and you're good to go!
Wake Me Up Check Dress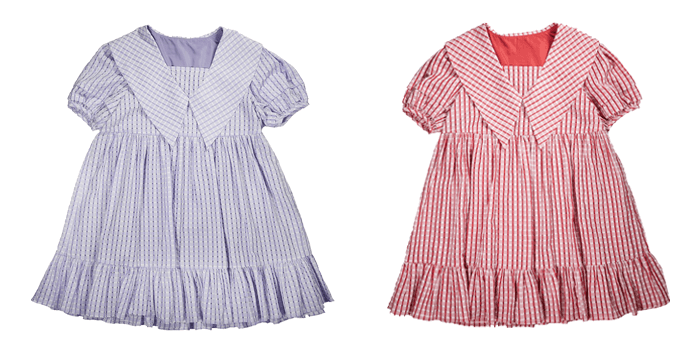 Oversized collar and voluminous sleeves, this smock dress is great dressed up with heeled sandals and a purse, or dressed down with bare feet on the beach! The Wake Me Up Check Dress comes in two colour-ways of red and purple, and the lightweight seersucker makes it breezy, comfy and cute to boot.
Walk on the Rainbow Flare Rib Pants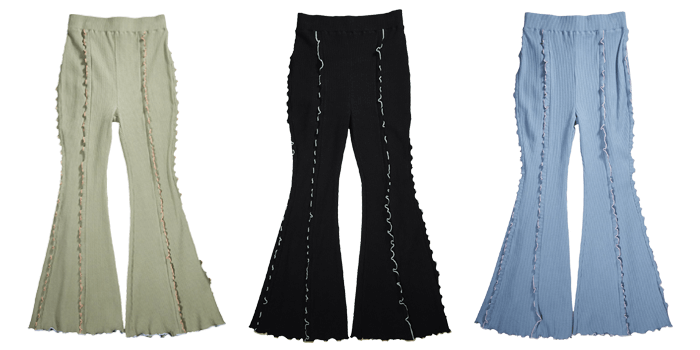 Coral reefs in the sea—that was the inspiration for the Walk on the Rainbow Flare Rib Pants. Flares are quickly becoming a street style favourite and with its pink tipped, vertical frill trim the Walk on the Rainbow Flare Rib Pants are adding a delightful Little Mermaid spin to the trend. The flares come in blue, green and black, and retail at 9,350 yen. They are super comfortable to wear, and great with a casual tee or knitwear.
Butterfly Swim Two-Piece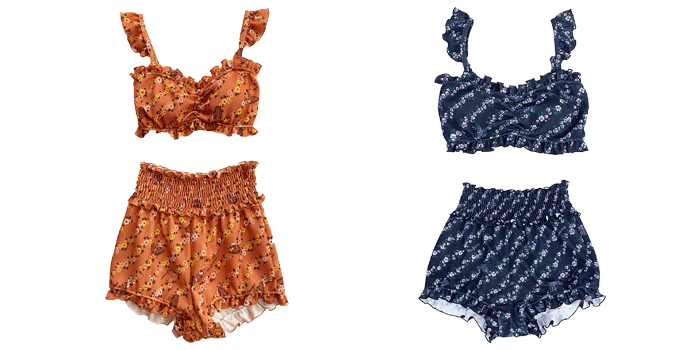 Beatniks, flower power, revolutions and counterculture, the 1960s was the summer of love! Hippie girls wore their hair long, carried shoulder bags and probably would have picked up Dear Sisterhood's Butterfly Swim Two-Piece to wear to the beach. Retailing at 16,940 yen, this floral print, high-waisted swim set is adorable as a pair but can be styled separately with jeans or T-shirt.
A Girl in the Mirror by DSH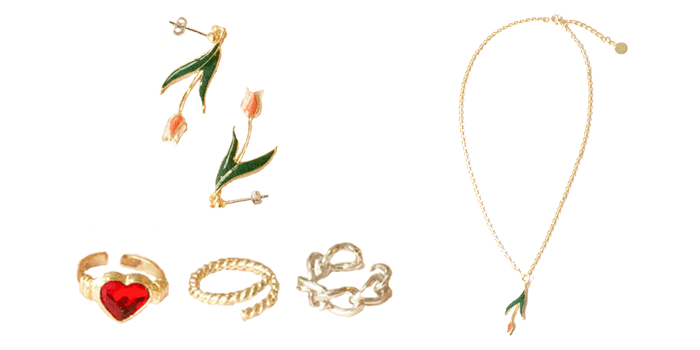 "A pretty piece of jewellery can make any day better." A Girl in the Mirror marks Dear Sisterhood's first jewellery collection which includes earrings, a necklace and a ring set. Prices range from 4,400 yen to 6,930 yen, and the collection is united by a delicate tulip design that is both girly and sophisticated.
And if you are looking for a bargain, head over to their sales page for floral appliqué wide-legged jeans, tangerine orange check long skirts, polka dot ribbon barrettes and more
Shop Dear Sisterhood with FROM JAPAN
FROM JAPAN is a proxy bidding and shopping service that allows you to buy straight from the source, while avoiding the inevitable logistical hassle that comes with buying from abroad. FROM JAPAN acts as a bridge between companies based in Japan and consumers from all over the world.
Shopping is made easy with FROM JAPAN. Note down what you want to buy, and then head over to FROM JAPAN's website. FROM JAPAN will then confirm price and availability with you. Once everything is confirmed and paid for, FROM JAPAN ships the product to your country, and you receive them within one to two weeks. Everything is so simple with FROM JAPAN so get shopping!