Amazon is the largest e-tailer in the world, selling and distributing hundreds of thousands of products every day around the globe. Amazon Japan has become a major player on the Japanese e-commerce scene, rivaling other well-established Japanese online marketplaces like Rakuten Ichiba. Amazon.co.jp offers amazing deals on Japanese appliances, lifestyle goods, beauty products, anime merch, and much more. There are also tons of items and deals that you can only find on Amazon Japan!
Unfortunately many items on Amazon.co.jp are not eligible for international shipping. But that doesn't mean you have to give up on your Amazon Japan shopping just yet! FROM JAPAN makes it incredibly easy to order from Amazon.co.jp with a dedicated Amazon Japan homepage. Read on to see how simple ordering from Amazon Japan can be!
How to buy from Amazon Japan with FROM JAPAN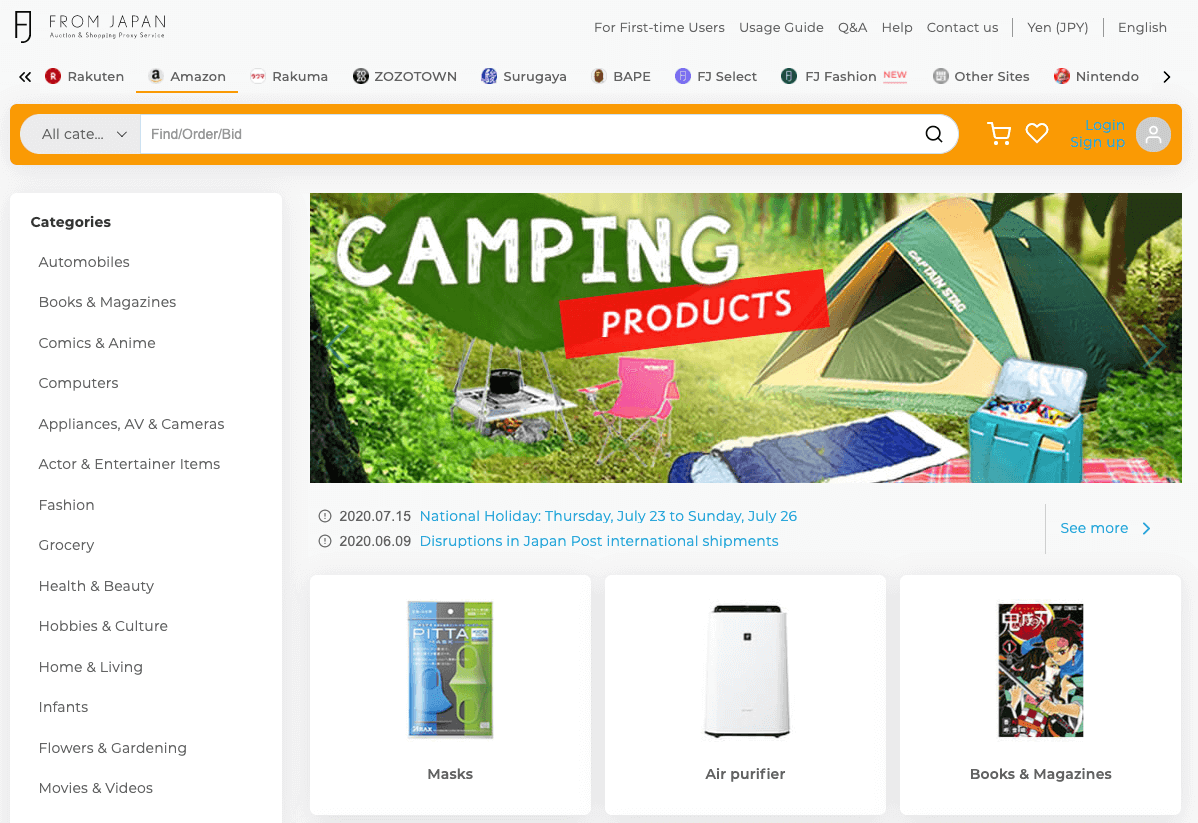 You can start your search on Amazon.co.jp by using the search bar or by browsing through the categories on the left-hand side of the page. We also have a spotlight of popular products on this page to help you get started on your Amazon Japan shopping!
Entering Japanese search terms will yield the most results, but you can also use FROM JAPAN's Find It For Me request form if you're struggling to locate the items you want. You can also read our guide on searching in Japanese here.
Step 2. Check and confirm the item details.
Once you've found something you want to buy, it's time to check the item details!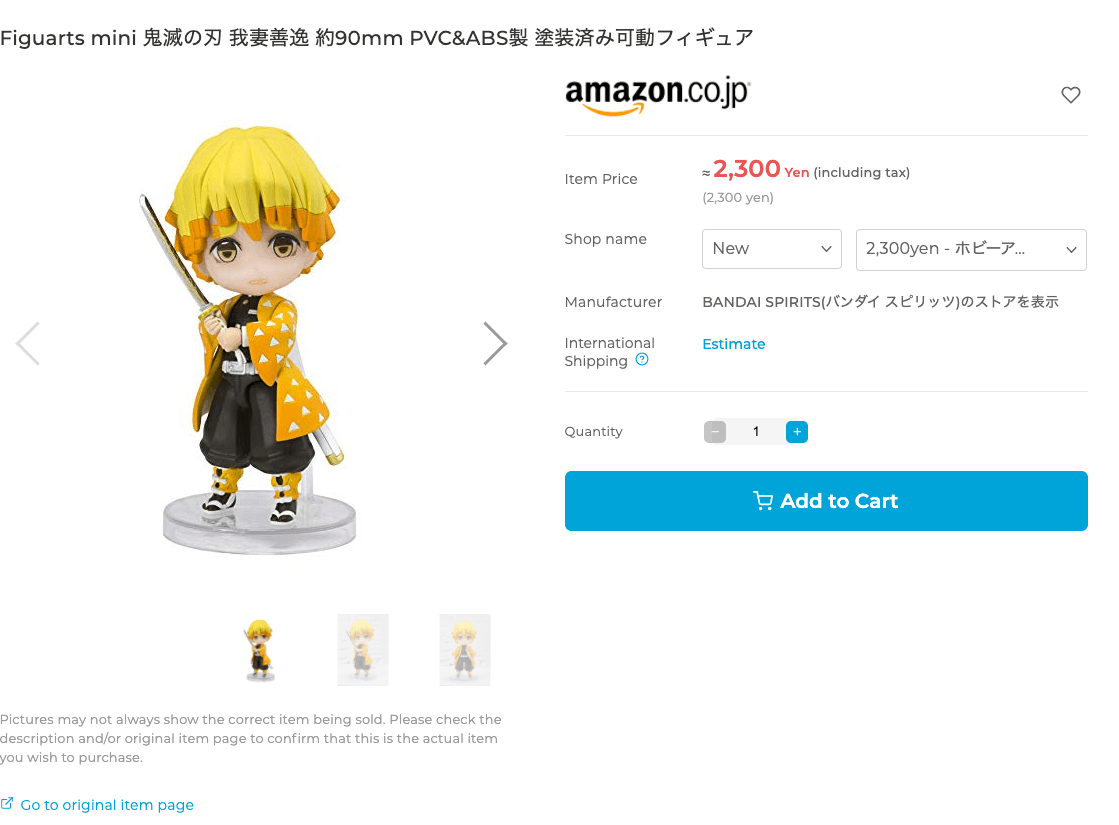 Before adding to the cart you must select whether you want to purchase the item new or used and the shop you would like to purchase the item from. The displayed price on the product page will change to reflect the price of the selected item. We highly recommend that you check the individual seller's feedback on the original item page before proceeding with the purchase.
Some items will also require you to select a size and color before you can proceed to add it to your cart. You can also find the item description by scrolling down the page. The text will initially appear in Japanese, but you can click the "Select Language" button above the description to have it translated to your preferred language.
Step 3. Make an account with FROM JAPAN, add the item(s) to your cart, and pay for Charge 1.
Once you have checked all of the details of the item(s) you want to buy and added everything to your cart, it's time to proceed to the Charge 1 payment. At Charge 1 you will pay for the cost of the item, with the shipping costs and purchase plan fee to be paid at a later date. Once you have paid Charge 1, your items will be ordered and sent to our distribution center.
Step 4. Send your shipment instructions and pay for Charge 2.
Once all of your items have arrived at our distribution center, we will wait for your shipment instructions regarding what items you would like to be shipped together and your preferred shipping method. At this point, you will be required to pay for Charge 2. The Charge 2 invoice includes international and domestic shipping fees, as well as the purchasing plan fee.
Then all you have to do is just have to wait until the items come to your door! Please take a look at our usage guide for more details about our process and fee structures. If you have any further questions on how to use our service, our Customer Service team will be happy to help. Happy Amazon Japan shopping with FROM JAPAN!