Spring has sprung in Japan, meaning it's that time of year again: cherry blossom season! Cherry blossom, or sakura (桜), typically bloom for about one week between late March to early April, starting in the Okinawan islands and finishing in Japan's northernmost prefecture, Hokkaido.
Sakura is much more than just a flower to Japanese culture. Due to their short life, the cherry blossom symbolizes the Japanese philosophy of mono no aware (ものの哀れ), the fleetingness of life. But it's not all doom and gloomー sakura are also associated with new starts, as cherry blossom season coincides with the fiscal and school year in Japan.
Cherry blossom season also brings hanami (花見), or flower-viewing, the centuries-old tradition of picnicking under a sakura tree. Hanami is taken so seriously in Japan that every year the Japanese Meteorological Agency tracks the blooming sakura across the island via nightly forecasts during weather reports.
If you can't join in with hanami festivities this year, fear not, as famous retailers and brands across Japan produce tons of sakura-themed goodies each year. Read on to see our top picks for this year's sakura celebrations!
Starbucks Sakura Collection 2019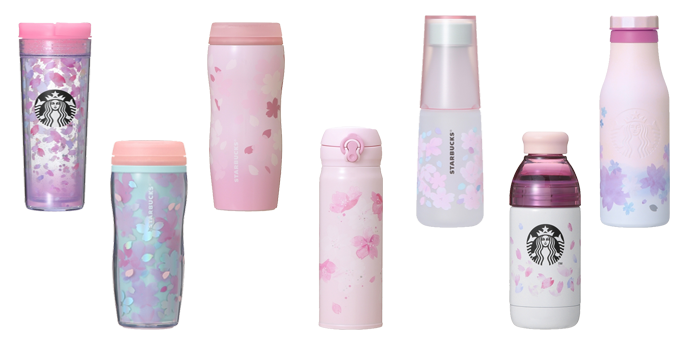 Since 2005, Starbucks Japan has been sending the nation into a frenzy with their limited-edition, Japan-exclusive Sakura collection. This year, Starbucks Japan released two waves of their Sakura drinkware. Alongside tumblers and mugs, you can also find journals, and pouches in these beautiful collections. There's even a blanket, perfect for taking to your very own hanami!
Sanrio Sakura Collection 2019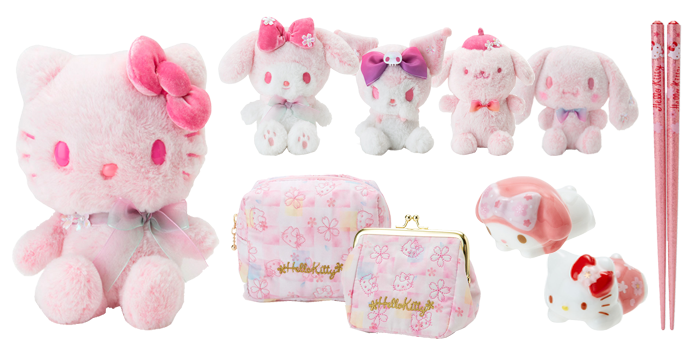 Ever thought that Hello Kitty and her friends could be just a little cuter? If so, then Sanrio has you covered this sakura season with this tooth-ache inducing pink-tastic collection. You can find plushies, bedazzled chopsticks, pastel mini towels, chopstick rests and more kawaii collectibles all in pink for this year's Sanrio sakura collection!
Sakura Miku 2019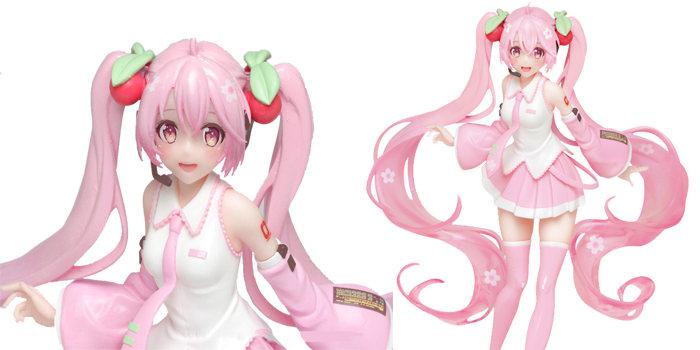 With every cherry blossom season comes a new sakura-themed figure of the virtual songstress Hatsune Miku. This delightfully pink prize figure is based off an illustration by artist U35 and we think Taito Toys did an excellent job making Miku look hanami-ready in her cherry-adorned signature twintails.
My Neighbor Totoro Sakura Collection 2019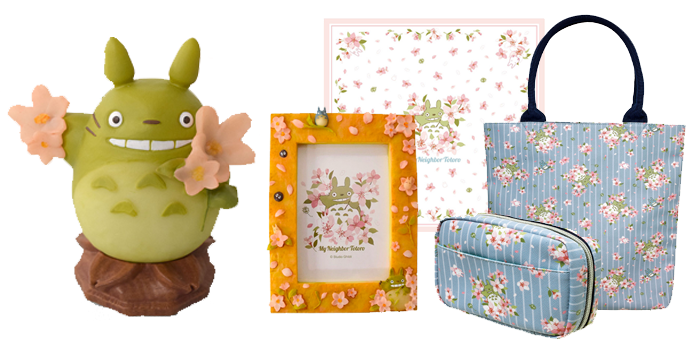 If there is one thing that is just as quintessentially Japanese as cherry blossoms, then it's Studio Ghibli! This beautiful collection by Donguri Kyowakoku treats us to a beautiful My Neighbor Totoro sakura series. The collection features a tote bag, pouch, handkerchief photo frame, and other lifestyle items all with illustrations of the beloved Totoro playing amid sakura petals.
Tokyo Disney Resort Collection Sakura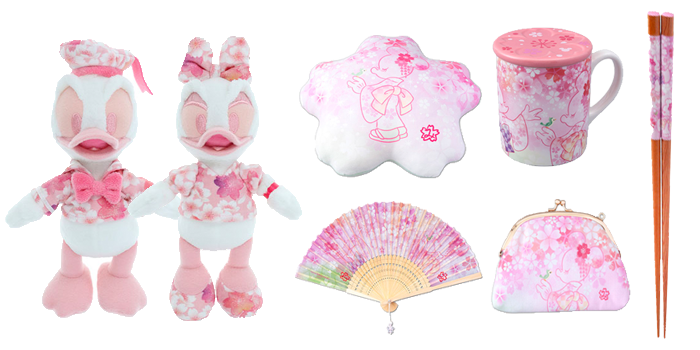 Tokyo Disney Resort is wrapping up its 35th anniversary celebrations in late March, just in time to welcome in the Sakura season. The parks are also selling a limited-edition sakura-adorned collection featuring Donald and Daisy plushies, mugs, chopsticks, fans, cushions and much more!