Celebrate 25 years of Pokemon Cards with this special collection from Japan!
The Pokemon Trading Card Game Sword and Shield 25th Golden Box includes an exciting deck of 60 shiny cards, 64 premium gloss Pokemon cards, 5 packs of 25th Anniversary edition promo cards — and that's not even the half of it yet! You can scroll down for a sneak peek of what's inside, and the full list of what you can expect from the Golden Box.
If you're a Pokemon card collector, this is definitely one collection you don't want to miss out on, so get it now on FROM JAPAN!
Pikachu V Golden Pokemon Card 25th Anniversary Edition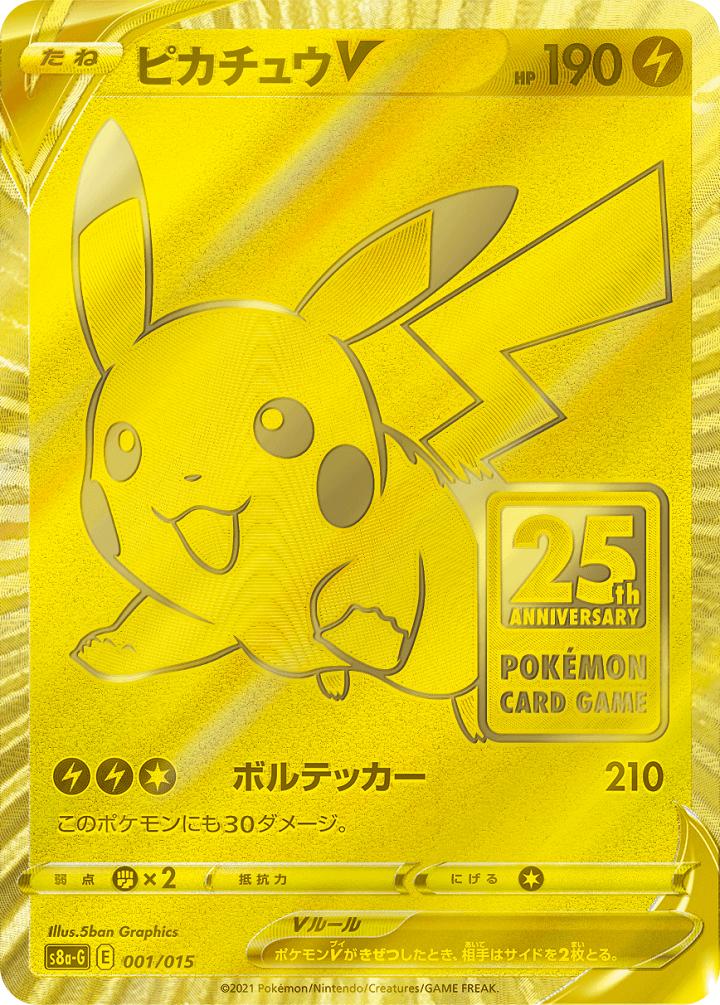 Pikachu V Pokemon Card 25th Anniversary Edition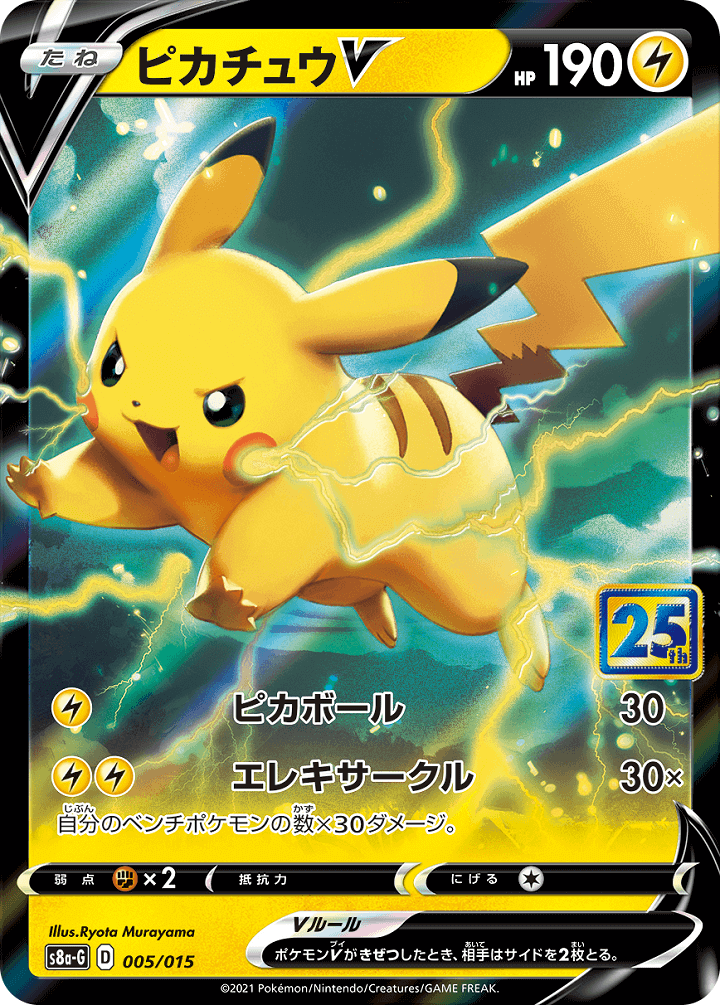 Pikachu V Max Pokemon Card 25th Anniversary Edition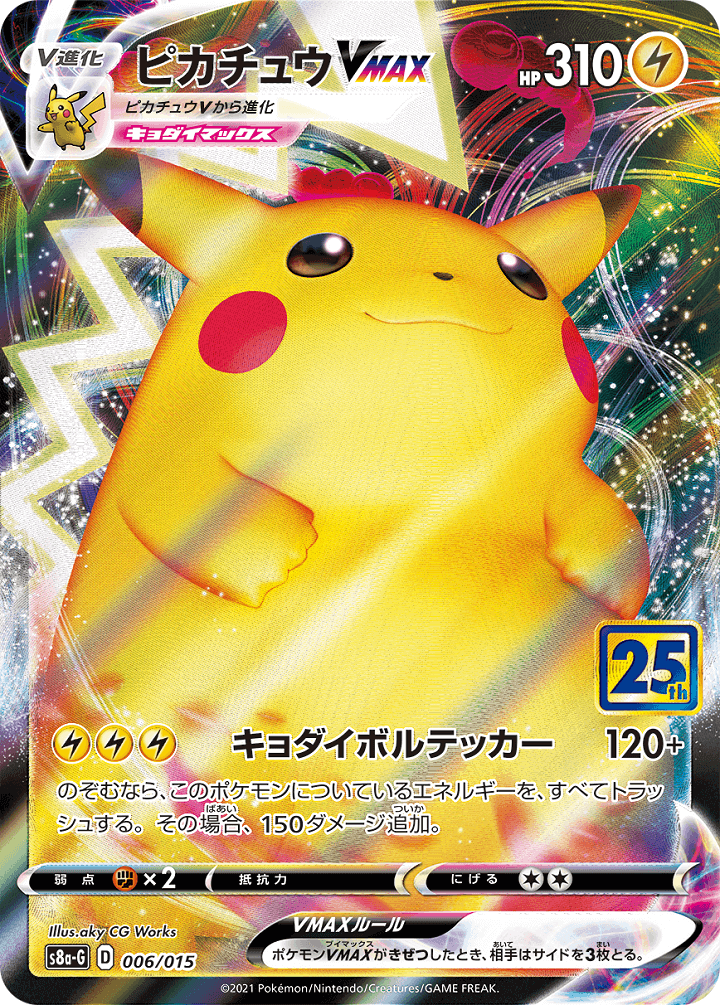 Pikachu Pokemon Card 25th Anniversary Edition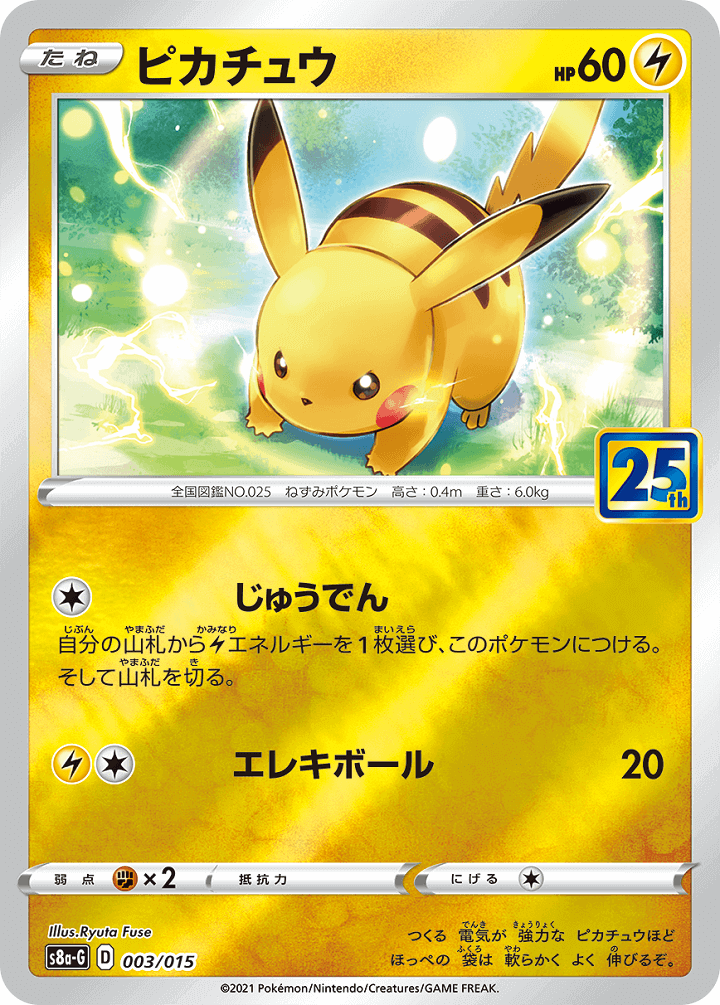 Pokemon Trading Card Game Sword and Shield 25th Golden Box Contents:
– Deck (60 Shiny cards) x 1
– Deck Shield Premium Gloss x 1 set (64 cards)
– Foil-stamped rubber playmat x 1
– Metal Dameikan Dice x 12
– Metal marker (poison/burn) x 1 each
– One synthetic leather deck case
– One synthetic leather playmat case
– Synthetic Leather Playmat Case x 1
– Pokémon Coin x 1
– Promo Card Pack 25th ANNIVERSARY edition x 5 packs