Few Japanese franchises have been as influential as Sailor Moon. As an award-winning manga, Sailor Moon helped redefine the "magical girl" genre. As an anime, the series helped to cultivate the acceptance, and popularity, of anime in the United States and around the world. Today, Sailor Moon is lauded as one of the best-selling, most recognized influences of Japanese animation in Western culture.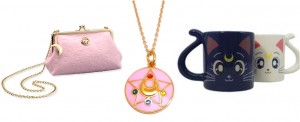 A star-studded array of Sailor Moon merchandise is mass produced each year to please the franchise's enormous fanbase. We've compiled a list of ten of the most unique, beautiful, and popular items that every Sailor Moon fan deserves to have in their collection of memorabilia.
Leather Sailor Moon Purse & Coin Pouch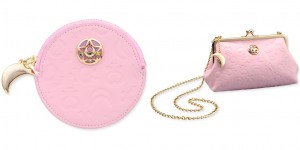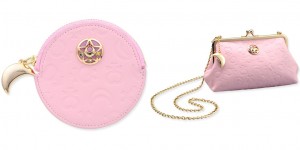 Crafted from real leather, this limited pochette (handbag) and coin pouch are the ideal way to add a little Sailor Moon flair to your favorite outfit. Both accessories feature the five planet symbols, along with the famed Crystal Star (appropriately crafted from Swarovski crystals), embedded on their surfaces. The handbag comes with a removable chain, and the coin pouch opens and closes with a zipper, ensuring your loose change is secure. As the latest release in Premium Bandai's pink leather line, this pochette and coin pouch are slated to arrive in March 2015, so be sure to pre-order them now. Just don't be daunted by the steep $160 and $70 price tags.
Sailor Moon Earphones: Cosmic Heart & Crisis Compacts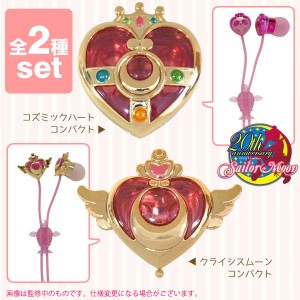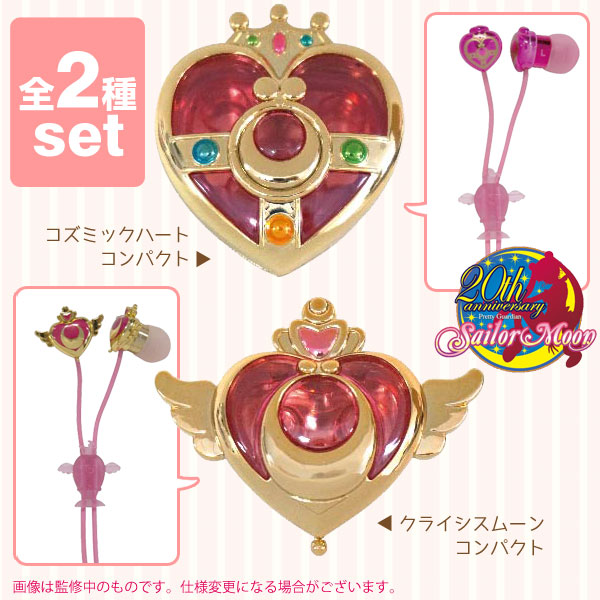 Produced as part of the Sailor Sisters Collection, these Sailor Moon Cosmic Heart and Crisis compact earphones are the ideal way to enjoy your favorite songs and tracks from the anime, along with any of your other favorite music. Both the Cosmic Heart and Crisis come with a case for classy, safe storage, and the earphones are kept hassle-free by a Holy Grail-inspired divider that prevents tangles.
Sailor Moon Crystal Apparel by Tralala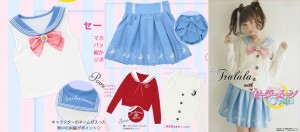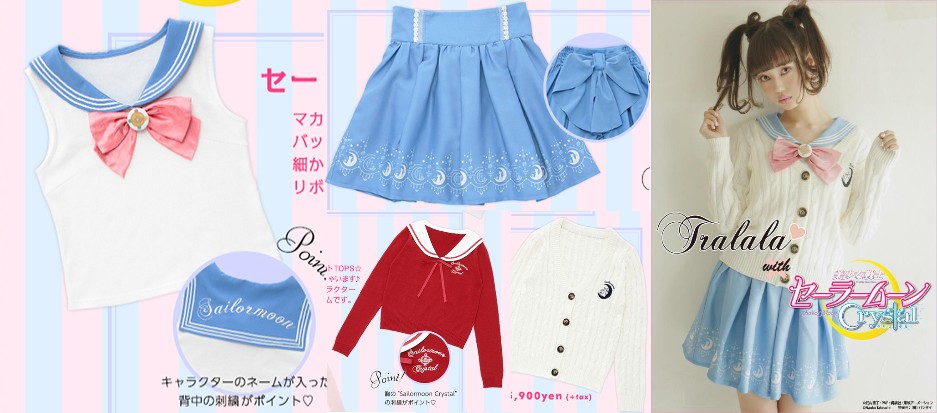 Comprising an assortment of eighteen tank-tops, cardigans, knits, skirts, and storage pouches, the Sailor Moon Crystal Tralala apparel collaboration combines the magic of the new anime series with the style of Japan's cutest clothing brand. Up to 48 different combinations are available, so don't miss out on this opportunity to showcase your love for Sailor Moon with these cute, trendy styles. Apparel officially goes on sale beginning on January 23rd.
Sailor Moon – Luna and Artemis Mugs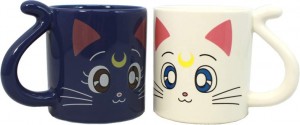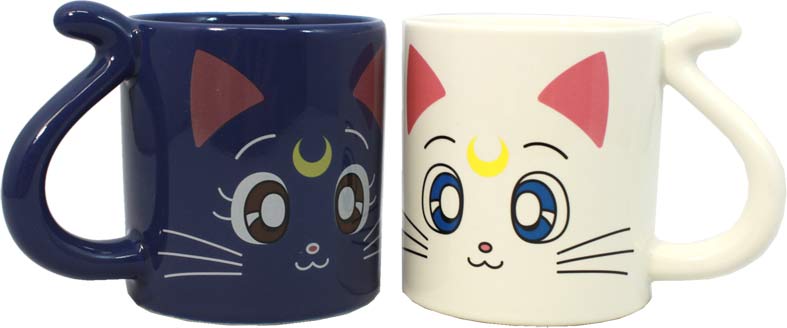 Trust this duo of Sailor Senshi guardian cats to keep your coffee, tea, and other beverages warm. Crafted from ceramics, and sporting cat-tailed handles, these mugs are the perfect way to share a drink with a fellow Sailor Moon fan. The backs of the mugs contain the Sailor Moon logo, as well as silhouettes of both iconic cats kissing.
Premium Bandai 20th Anniversary Sailor Moon Necklaces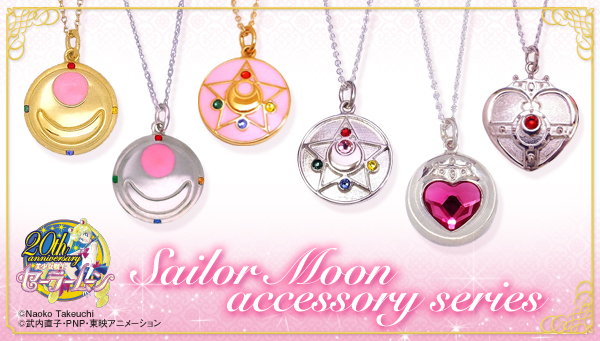 Crafted from 925 silver, 18k gold coating, and Swarovski crystals, these 20th anniversary necklaces are among the most beautiful—and most expensive—pieces ever created for the Sailor Moon series. Modeled after some of the most iconic transformation items in the anime, the necklace line includes Sailor Moon's original Transformation Brooch from season one, the Crystal Star Brooch from Sailor Moon R, and Chibi Moon's and Sailor Moon's Heart Compacts from Sailor Moon S. While they make gorgeous additions to any outfit or collection, these necklaces come with a hefty price tag: $125 each or $750 for the whole set.
Sailor Moon Nails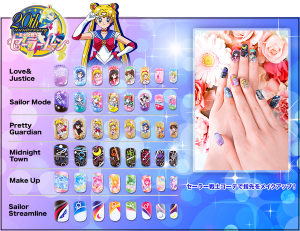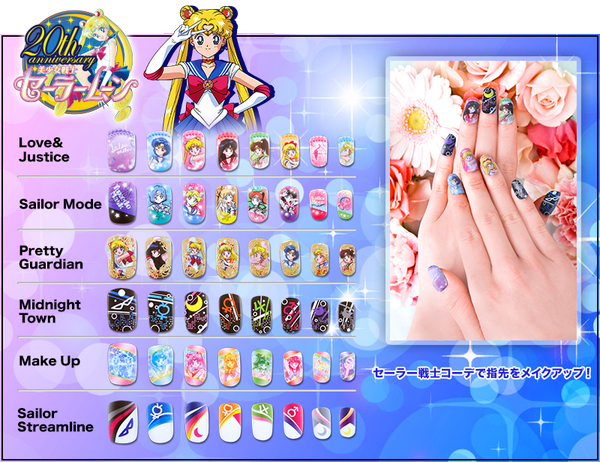 If you can't afford to travel to Akihabara, Tokyo, in order to get your favorite Sailor Senshi hand-painted onto your nails by a professional nail artist, consider purchasing a set of Sailor Moon nail seals to create your own, unique combination of nail art. While several variations of Sailor Moon nail seals exist, we recommend the 20-pack sets created by Creer Beaute, or the more recently-released 20th anniversary edition Sailor Moon nail seals (purchasable in packs of one, three, or six) created by Premium Bandai.
Stained Glass Sailor Moon iPhone 5 Case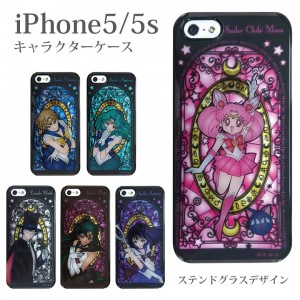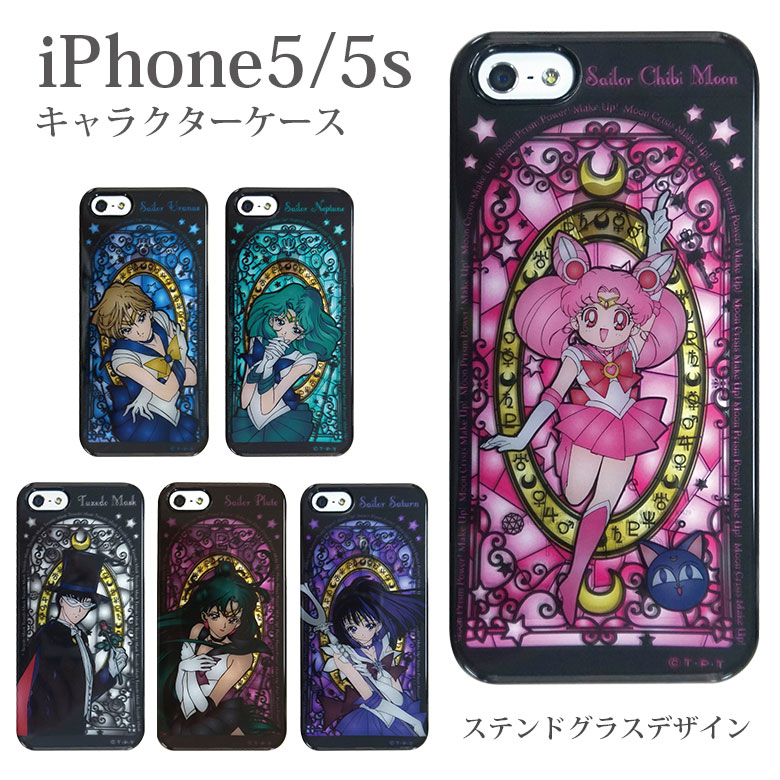 Protect your iPhone with the power of your favorite Sailor Senshi (or even Tuxedo Mask!). Each Sailor Moon Stained Glass iphone case depicts a different character, backed by a beautiful stained glass window. With twelve different designs to choose from, you can feature a new character on your iPhone each day of the week. Cases are $15–20 each.
Pretty Guardian Sailor Moon Pen Pouch Shaped like Luna!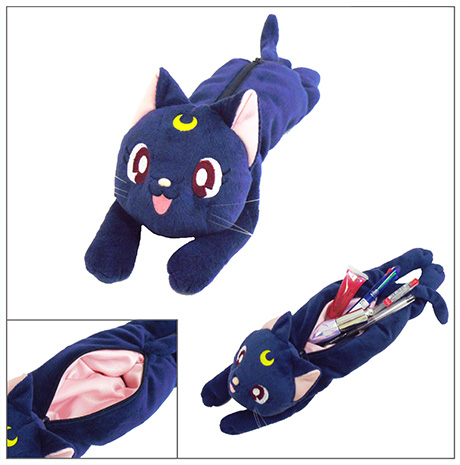 Become a Sailor Senshi with your very own feline guardian in tow. Featuring a zipper along its back, this Luna-themed pouch can store all of your on-the-go necessities, making it the perfect take-along bag for your next anime Con or airport commute. At only $15, this adorable pouch is an affordable, must-own item for collectors.
Sailor Moon Pointer Pens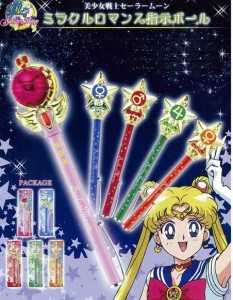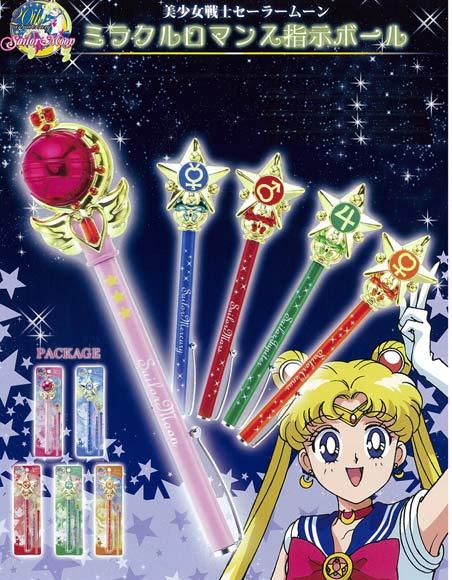 Originally released as Premium Bandai exclusives, these Senshi-themed wand pointers became so popular that they had four, separate production runs, each of which sold out within hours of release. The cap-tops unscrew, revealing a pen that can be extended up to three times its original length, making it ideal for writing in hard-to-reach places. Stored in displayable sleeves, and individually packaged in glitter-coated boxes, these wand pointers look impressive stored both inside and outside their packaging. At $30 a set, these pointer wands won't break your budget, but they're difficult to acquire due to their high-demand and limited production.
While this list contains ten of the most unique, beautiful, and popular pieces of Sailor Moon merchandise, literally hundreds of others exist. To expand your collection of Sailor Moon memorabilia, be sure to visit the FROM JAPAN store and browse their massive assortment of Sailor Moon merchandise today!