Get Final Fantasy XVI PS5 Special Limited Edition and Collector's Edition Directly from Japan!
As the highly anticipated release of Final Fantasy 16 draws near, fans around the world are eager to get their hands on the latest installment of this iconic RPG franchise. The game is scheduled to be released on June 22, 2023 for the PlayStation 5 as a timed Exclusive.
Final Fantasy 16 looks extremely promising with its beautiful art and action RPG type combat system. Naoki Yoshida (aka Yoshi-p), well known for his work on Final Fantasy 14, is the producer of this episode to the excitement of many. Invocations seem to be central to the story and promise impressive scenes. Trailers are already out there and you can find them online. They are really worth checking out!
The release of the game also comes with Collector's Editions and Limited Edition PS5 Bundles.
The Final Fantasy XVI Limited Edition PS5 Bundle contains a customized version of the console itself as well as a beautiful dual sense controller, which you can view below: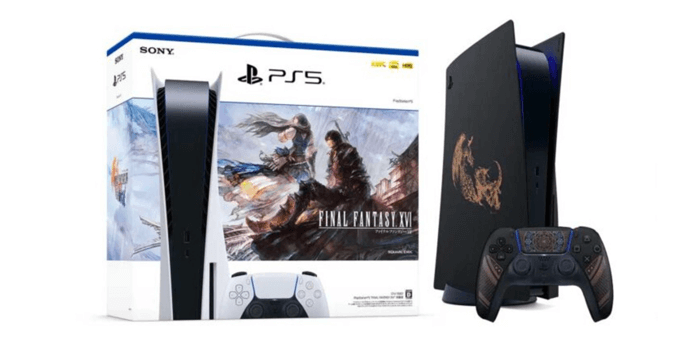 The Final Fantasy XVI Collector's Edition contains the following items, which you can see an image of below:
– Premium Statue – Phoenix vs Ifrit
– Metal Eikon Pin Collection
– Special Clive Rosfield SteelBook Case
– Cloth Map of Valisthea
– Blood Sword (DLC)
– Digital Artbook
– Digital Soundtrack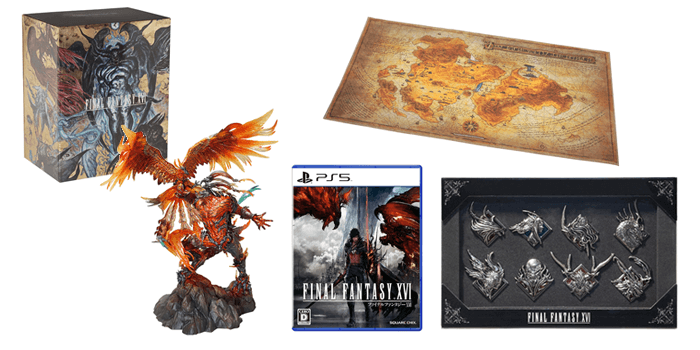 Take a look at what the early reviews are saying about the game!
Inspired by the past but modern at every turn, Final Fantasy XVI is the overhaul the series needed with unparalleled quality. Driven by a fantastic story and charismatic characters, built on accessible, exciting gameplay and impressive graphics on the PS5, it consolidates itself as one of the best games in the franchise history. (PSX Brasil)
Final Fantasy XVI is not only proof that Square Enix is able to reinvent an immortal saga, and to do it well, but the symbol of a profound narrative maturity never reached before. (IGN Italia)
Featuring fast, reflex driven, action heavy combat, Final Fantasy 16 is certainly a departure from what fans may expect out of a Final Fantasy game, but its excellent story, characters, and world building are right up there with the best the series has to offer, and the innovative Active Time Lore feature should set a new standard for how lengthy, story-heavy games keep players invested in its world. (IGN)
---
How to Buy Final Fantasy XVI PS5 Special Limited Edition and Collector's Edition
Although the pre-order period for the Final Fantasy XVI Special Limited PS5 Edition Bundle and Collector Edition Sets is already over, there's no reason for you to miss out!
You can find these limited edition sets and other Final Fantasy 16 merch via One Map by FROM JAPAN, where we open the door for you to Japan's online secondhand stores and auction sites!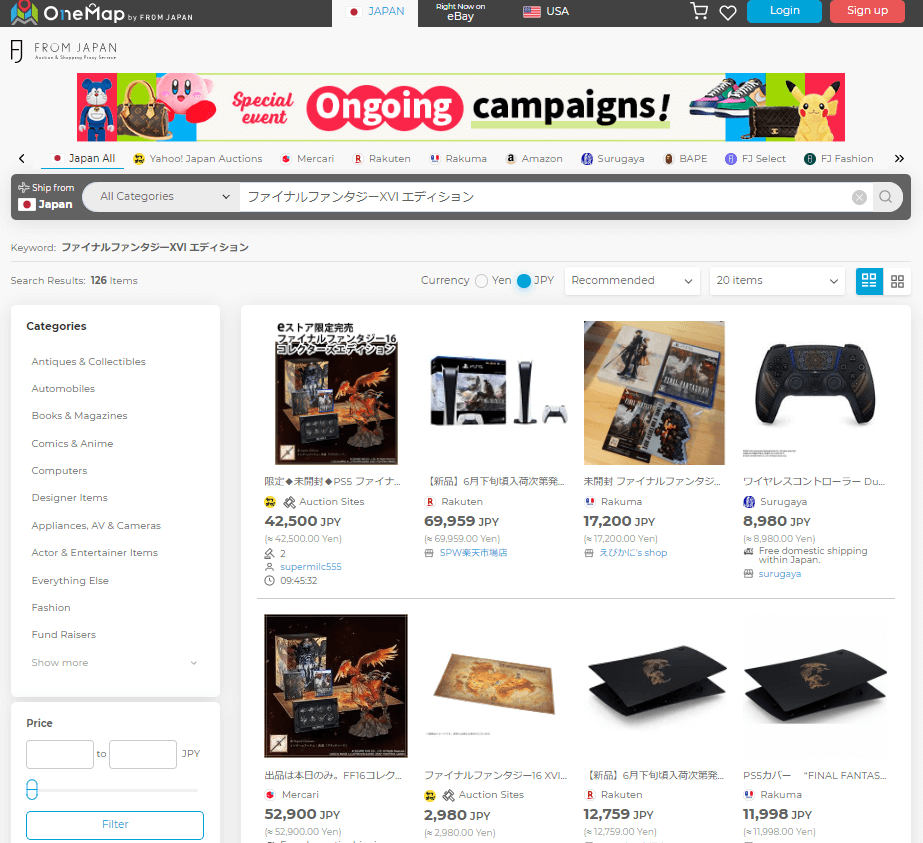 There's also already been a variety of Final Fantasy 16 merch that's been released in Japan, you can find more of them by clicking the button below!
Search for other Final Fantasy XVI Merchandise
We make it possible for you to get your hands on Japan-exclusive items easily from anywhere in the world! We have exclusive sales and discounts happening daily – so make sure to order your
items during our sale periods to get them for even cheaper!
If you're new to our site, you can get started with our First Time Users page — but if you're already familiar with us, then it's time to start your Final Fantasy XVI merch search!