Neon Genesis Evangelion is one of the most iconic anime to have ever come out of Japan, with the franchise still just as relevant as when the first anime was released way back in 1995. Neon Genesis Evangelion has also spawned a film franchise named "Rebuild of Evangelion", with its fourth and final installment coming to the big screen later in 2020. In the meantime, we've rounded up our top picks of 2020 NGE merch to celebrate the upcoming release of Evangelion: 3.0+1.0 Thrice Upon a Time – enjoy!
Neon Genesis Evangelion Tamagotchi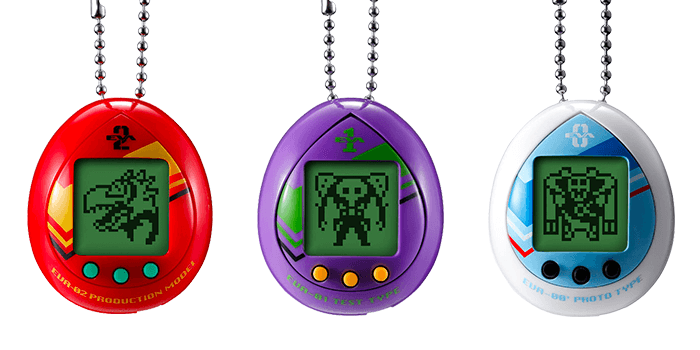 Have your very own Angel wherever you go with the Evangelion Tamagotchi! The "Evatchi" (エヴァっち) comes in three color variations, with over 20 Angels and Pilots installed for you to raise. Make sure to take good care of your virtual pet – otherwise it may create an AT Field barrier to hide behind!
Neon Genesis Evangelion Coo'Nuts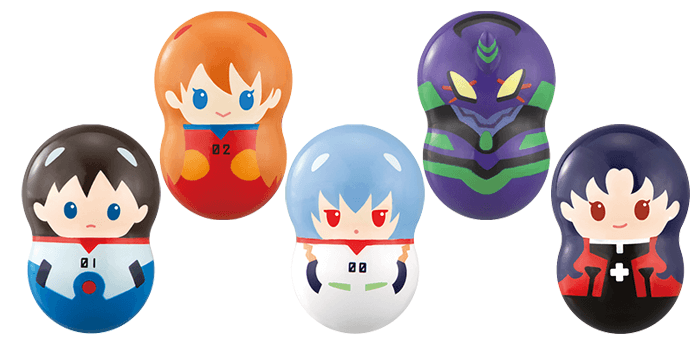 You can spin them, wobble them, even throw them – but these Evangelion Coo'Nuts won't stay down! Bandai Candy. The first release of these blind box Evangelion Coo'Nuts features 16 designs, including the likes of Shinji, Rei, Asuka, Kaworu, and many more Eva fan favorites.
Neon Genesis Evangelion Primostyle Shokugan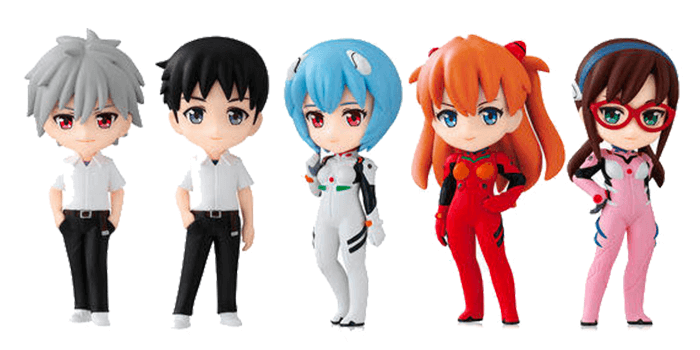 Five Eva faves have been transformed into adorable Primostyle Shokugan mini-figures! Each of these Shokugan figures stands at 6 cm and comes with a base for display. Choose from Shinji, Rei, Asuka, Kaworu, Mari, or add all five to your Evangelion collection!
Rebuild of Evangelion Gasha Portraits
Bandai has released three gorgeous mini-figures of Rei, Asuka, and Mari under their Gasha Portraits line to commemorate the upcoming release of Evangelion: 3.0+1.0 Thrice Upon a Time. Dressed in their plugsuits, the pilots look ready to fight some Angels in these pocket-size figures!
Neon Genesis Evangelion x Jouetie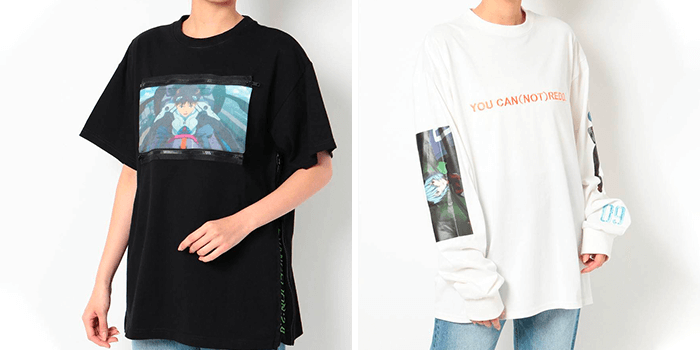 Jouetie is one of the most popular youth-oriented fashion brands in Japan, with some of Harajuku's top models and influencers wearing their clothing. The Tokyo-based label has collaborated with Evangelion to release a collection of sweatshirts and t-shirts celebrating the release of Evangelion: 3.0+1.0 Thrice Upon a Time. Add some otaku flair to your wardrobe with this Evangelion x Jouetie collaboration!
Rebuild of Evangelion Wafers Selection 1 & 2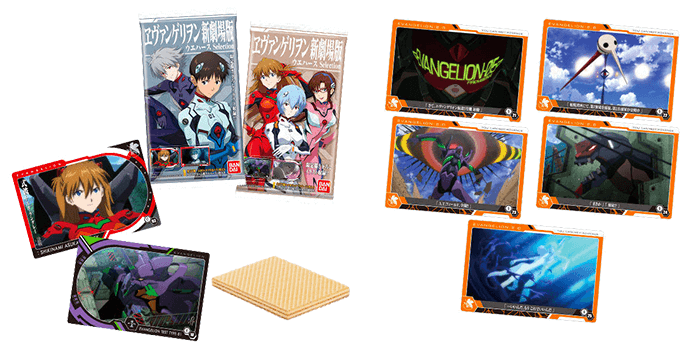 Bandai Candy has released two sets of Rebuild of Evangelion wafers in 2020 to honor the conclusion of the Rebuild of Evangelion film series. Each foil packet of wafers comes with a collectible trading card featuring a still from the Rebuild of Evangelion movies. Both Selection 1 & 2 of the wafers have 37 cards to collect, so be sure (re)build your collection of Evangelion wafers!
Buy Evangelion merch with FROM JAPAN!
Do you want to get your hands on some of this awesome Evangelion merch? Unfortunately, many of the items of this list are only available in Japan. But you are (not) alone! By using FROM JAPAN's proxy bidding and shopping service, you can get an array of Japan-exclusive items shipped directly to your door. If you want to score some more Eva-goodies from the official Eva Store, you can also check out our guide here. Happy Eva shopping with FROM JAPAN!