With the Sailor Moon 20th Anniversary Memorial Tribute Album just released on January 29, waves of praise and happiness are evident among those lucky enough to have pre-ordered their copies. The CD launch date was timed perfectly for the Chinese New Year which happens on January 31. It features 10 tracks and a bonus track in French. All the artists are famous in Japan and have done a fabulous job in setting the tone for the anniversary album. The artists featured in the CD album are not the original singers of the theme songs but they have done an exemplary job in their covers.
http://www.youtube.com/watch?v=7s79yXdSxXg
For those who are not as well-versed on the Sailor Moon history, the official anniversary was 2012 and the fans call themselves "moonies". Since 2012, much has been happening with the franchise. This album is just the latest of spectacular milestones launched to celebrate the series.
For example in 2012, DVD Box Sets of the anime were re-released in Japan as well as the Pretty Guardian Sailor Moon DVD Box Set. Tons of new Sailor Moon merchandise was also put on the market after international rights were released. Last year, 2013 the Sailor Moon manga was re-released in a 10 volume collection and the Sailor Moon Musical was brought to stage again.
The year 2014 starts off with the much-awaited album most of which are opening and ending tracks or highly significant and popular songs. Also to come out in 2014 is the new Sailor Moon anime which is expected to show starting in July 2014.
This new anime series was supposed to come out last year but to the frustration of the millions of Sailor Moon fans, it kept being rescheduled. In July, the anime will be streaming worldwide, on Niconico Douga, but this has yet to be confirmed.
Directing the new Sailor Moon series is Munehisa Sakai who was responsible for the direction of the Japanese anime series, One Piece. One Piece is the best-selling manga series in Japan with more than 340 million volumes sold.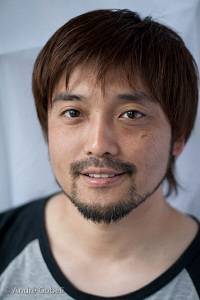 The writer of the new Sailor Moon series will be by Yuji Kobayashi who is also known for his writing work in another TV series called Saint Seiya Omega wherein he wrote 5 of the episodes. Kobayashis work with Sailor Moon is critical because he dictates the flow of the story and from the past Sailor Moon series; he has big footsteps to follow, so to speak.
The theme song will be assigned to Momoiro Clover Z, who are also featured in the 20th Anniversary album.
From Japan also offers a vast array of Sailor Moon merchandise. Click the links below to explore some rare Sailor Moon collectibles!