Are you a master of the Pokeverse? Looking for the latest in Japan-exclusive, limited-edition merchandise to add to your shrine of Pokemerch?
Whether you're a Pokemaster who wants to "catch 'em all" or a trainee looking for that one special Pokemon to capture, there are plenty of new Poke-plush to be excited about this year. From the iconic Pikachu, to the majestic dragon, Rayquaza, let's count down the latest in popular character plush from Japan!
Pokemon Center Monthly Pikachu Raincoat Plush Toy (June 2015)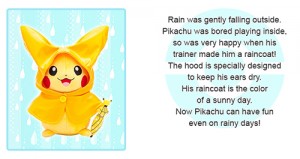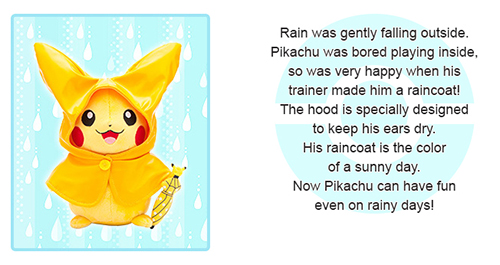 In stock exclusively at Pokemon Centers in Japan, this adorable Pikachu plush sold out quickly after its monthly, limited-edition run in May. Garbed in a chibi-sized, vinyl raincoat (complete with a Pikachu-eared hoodie) and holding a tiny umbrella, this Pikachu is the perfect plush for the rainy season of June in Japan. Raincoat Pikachu stands about eight inches tall, is crafted from soft polyester, and is part of the monthly-themed series released only from the Pokemon Centers.
Pokemon Store Narita Airport Pilot & Cabin Attendant Pikachu Plush Toy (April 2015)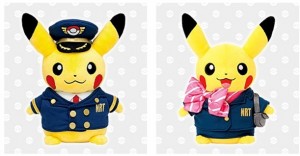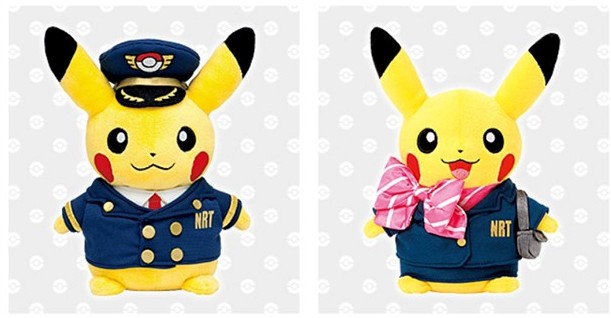 Originally released in commemoration of Golden Week in Japan (a week-long holiday, often spent traveling), these airport-themed Pikachu plushies make the perfect traveling companions for your next flight abroad. Both plushies were sold at the grand opening of a mini Pokemon Store at the Narita Airport, and are not available anywhere else… not even from the official Pokemon Centers!
Pokemon Center Pokedoll Series Charmander Plush Toy (December 2013)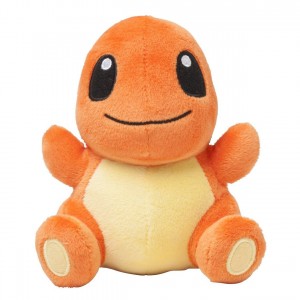 Charmander hasn't seen many Japan-exclusive plush toys since late 2013, but his Pokedoll plush is truly something special—something totally kawaii. At only five inches tall, this tiny, chibi-fied Charmander fits right into its Pokemaster's hand, and it's renowned as the softest of all the Pokedoll plush available at the Pokemon Center. Collectors describe this plush as "mink-like" to the touch and completely worth the Pokedollars. From its tiny, rounded arms, to its fire-tipped tail, this plush is utterly irresistible.
Pokemon Center Mega Mewtwo Plush Toy (March 2014)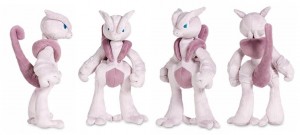 Released several month after its Mewtwo Y plush counterpart, Mewtwo X is both larger and sturdier than its predecessor. Despite the sleeker, tighter design, Mewtwo X isn't capable of standing on its own, as it's over ten inches tall and lacks weight distribution; that fact isn't likely to deter fans, however, as this is easily the most impressive, detailed, and recent Mewtwo plush release to date. Sold in limited quantities from the Pokemon Center, this legendary Pokemon is difficult to obtain, and thus worthy of only a true Pokemaster.
Pokemon Center Squirtle Plush Toy (October 2013)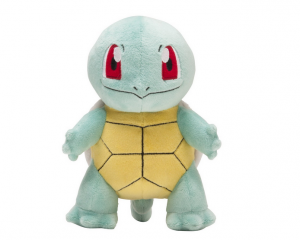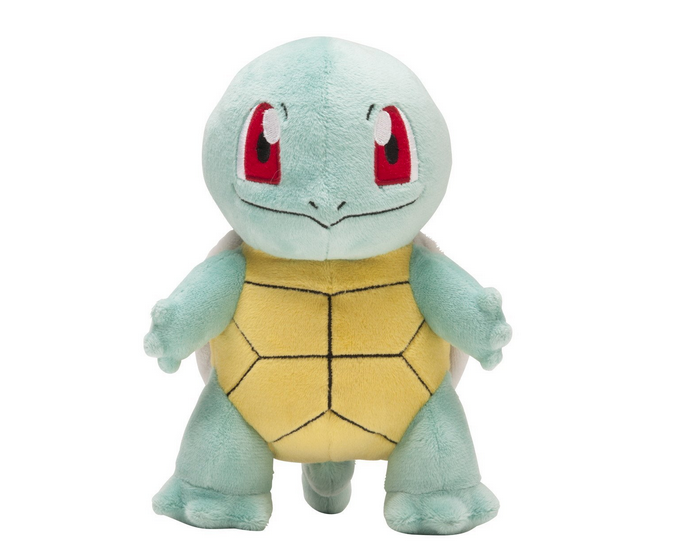 Despite being one of the original Pokemon, Squirtle (much like his contemporary, Charmander) hasn't seen many plushies since late 2013 when Pokemon Centers made the three original starter Pokemon available in plush form. This standard-sized plush Squirtle stands just under eight inches tall and prides itself in attention to detail: from its bright red eyes to the stark patterns on its shell. Perfect for any fan of classic Pokemon, or just those mature Pokemasters looking to reawaken nostalgia for their original, water-type starter.
Pokemon Center Mega Lucario Plush Toy (March 2014)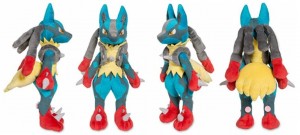 Released last year at the announcement of Pokemon X & Y, Lucario is represented here in his Mega-Evolved form. The Aura Pokemon has never looked sleeker—with a wide, powerful tail; red-dyed paws; and new spike and stripe patterns. His limited-edition status as a Pokemon Center exclusive has made him as rare as his acclaim is high.
Banpresto's [I love EEVEE] UFO Machine Eeveelution Super DX Eevee Plush (Fall 2012-present)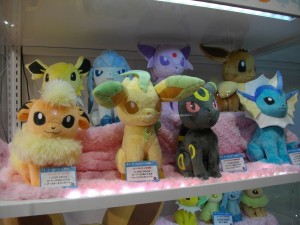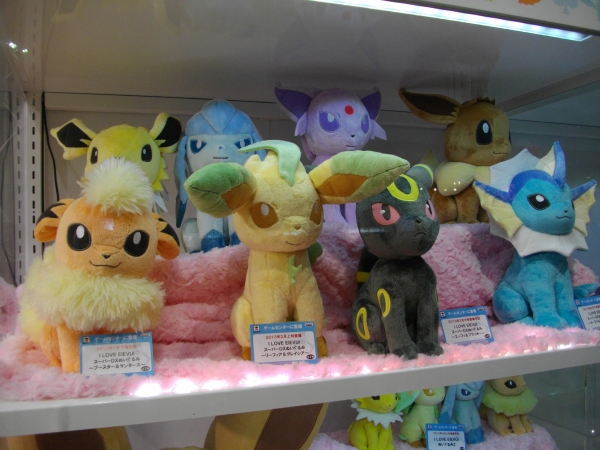 Perhaps even more difficult to obtain than the rare Pokemon Center plushies, these Eevee plushies are only available in Japanese UFO Game Catcher machines, where a player uses a crane-like mechanism to snatch up a plushie from a bin and drop it into the prize slot. For fans of Eevee and its many evolutionary forms, this is one collection of plushies you won't be able to pass up. Even these are UFO Game Catcher limited, you can find these up for sale on Japan Yahoo Auctions from time to time.
Pokemon Center 2014 Mega Gengar & Shiny White Gengar Plush Toy (September 2014)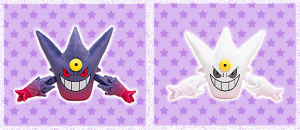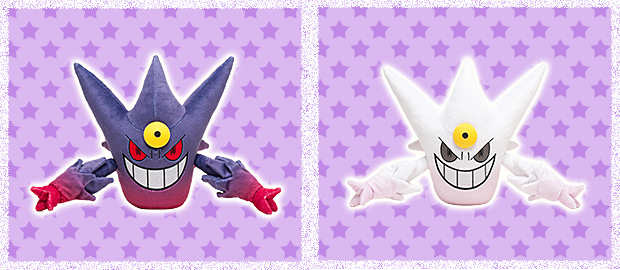 Make this ghastly Pokemon yours—now in both Mega and Shiny White forms—brought to you exclusively from the Pokemon Centers in Japan! At seven inches tall, Gengar is capable of sitting upright, and is poised in an eerie, lurching position that's sure to haunt fans.
Pokemon Center Raichu Plush Toy (October 2014)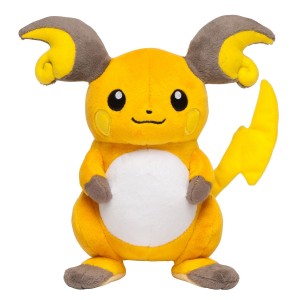 While many Pokemasters are so in love with Pikachu that they won't let it evolve, that hasn't stopped Pikachu's final form from gaining notoriety. Raichu's most recent plushie stands just over seven inches tall and is a Pokemon Center exclusive, bound to send fans grappling for their wallets. Captured in charming, adorable detail, Raichu looks great alongside any Pikachu plush. Snatch him up to complete your Pichu/Pikachu collection!
Pokemon Center 2015 Mega Rayquaza & Shiny Mega Rayquaza Plush Toy (March 2015)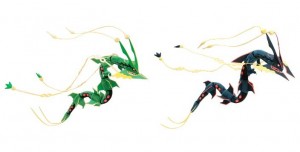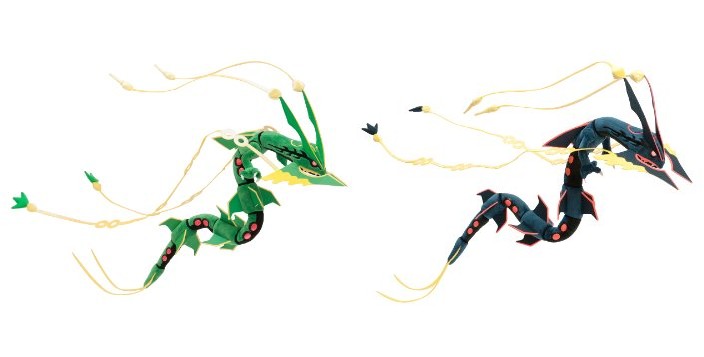 At almost four feet in length these Rayquaza plushies are not only incredibly detailed, but also among the longest Pokemon Center plushies ever created. Each plushie has extensive wiring throughout their bodies, making them completely articulate and simple to pose. Whether you want to coil your Rayquaza up on your bed, or wrap it around your arm for travel, the possibilities are endless. Pick up the Mega version, or go a step further and select the Shiny Mega variation for extra flair.
Whether you're an old-school Pokemaster from the Kanto days, or a newcomer jumping on-board with X & Y, Pokemon has a special plushie just for you! Before you leave, be sure to check out our article about the best Pokemon Center Merchandise.