Find the best & latest Kirby Merch from Japan
Kirby is celebrating his 30th anniversary this year! And as you can expect, Nintendo is going all out with the Kirby merchandise as part of the celebration. With countless new releases and limited edition collaborations, Kirby fans living outside of Japan shouldn't have to miss out on all these Kirby goodies.
So today, we're sharing our favorite items that have been released or announced so far this year, and we're telling you an easy, reliable way for you to order them no matter where you are in the world!
Our Top 5 Kirby Merch for 2022
Listed in no particular order.
Swimmer x Kirby Merch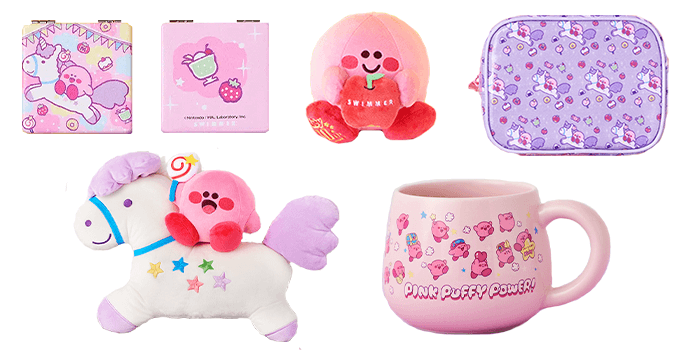 Release date: July 2022
Japanese miscellaneous goods brand, Swimmer, collaborated with Nintendo for the Kirby 30th anniversary lineup and came up with a redesign for everyone's favorite pink blob, Kirby.
The result is this super cute Kirby collection that comprises of a wide variety of items. You can get Kirby pouches, mugs, plushies, and much more! You can see a few examples of what you can expect in the image above!
Ichiban Kuji Kirby 30th Anniversary Deluxe Collection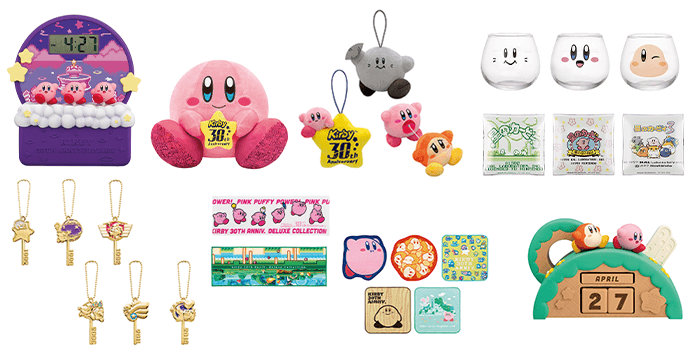 Ichiban Kuji is known for their diverse lineups and their Kirby 30th Anniversary Deluxe Collection is no exception. They've released Kirby-themed everyday items that can suit any Kirby fan's needs! You can find more info on the full collection below.
Listed top left to top right, bottom left to bottom right order from image above.
Kirby Clear Dance Alarm Clock
Kirby Anniversary Plush Toy
Kirby Mini Plushie Keychains
Kirby Glass and Game Screen Plate Collection
Anniversary Edition Face Towels
Charm Keychains
Forever Best Friends Calendar
2022 Kirby Nintendo Switch Case & Nintendo Switch Accessories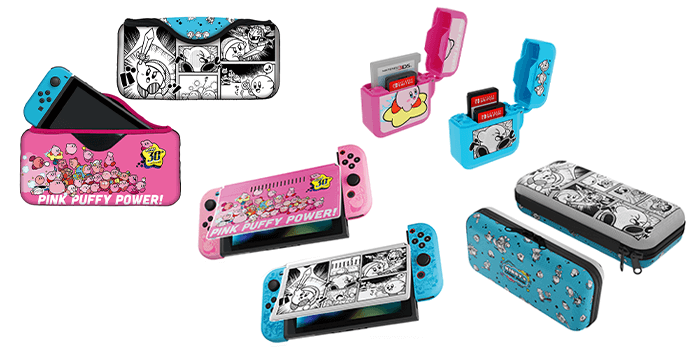 As another part of Kirby's 30th Anniversary, Nintendo also released limited edition designs for Kirby Nintendo Switch Cases and Accessories. This collection can be used as a full set for your Switch, so you can have fun matching your accessories.
The cases come in two colorways: a Kirby pink pattern and design, and a blue design that features monochromatic manga-style panels of Kirby.
2022 Kirby Nendoroid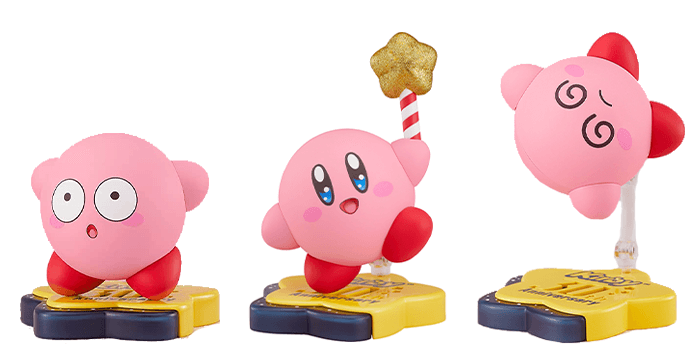 Currently available for orders, expected release date: January 2023
The 2022 version of the Kirby Nendoroid is too adorable to resist! It comes with four face parts so you can easily change Kirby's facial expression, along with a variety of optional props for Kirby, such as his bindle stick, Friend Heart and a sweet potato!
Classic Kirby Plush Toys
Of course, we couldn't miss out on including merch for the OG Kirby fans. Japanese toy manufacturer Sanei came up with these nostalgic Classic Kirby plushie designs that feature the expressions for Kirby and Waddle Dee from the original 90's games.
If you grew up playing the early games, this is your chance to take an adorable part of your childhood into your home.
How to buy Kirby Merch from Japan?
If you're new to our site, you can follow this step-by-step guide so you can become familiar with how you to order Kirby merch through our proxy service!
Step 1: Find the item you want to purchase through our useful search engine.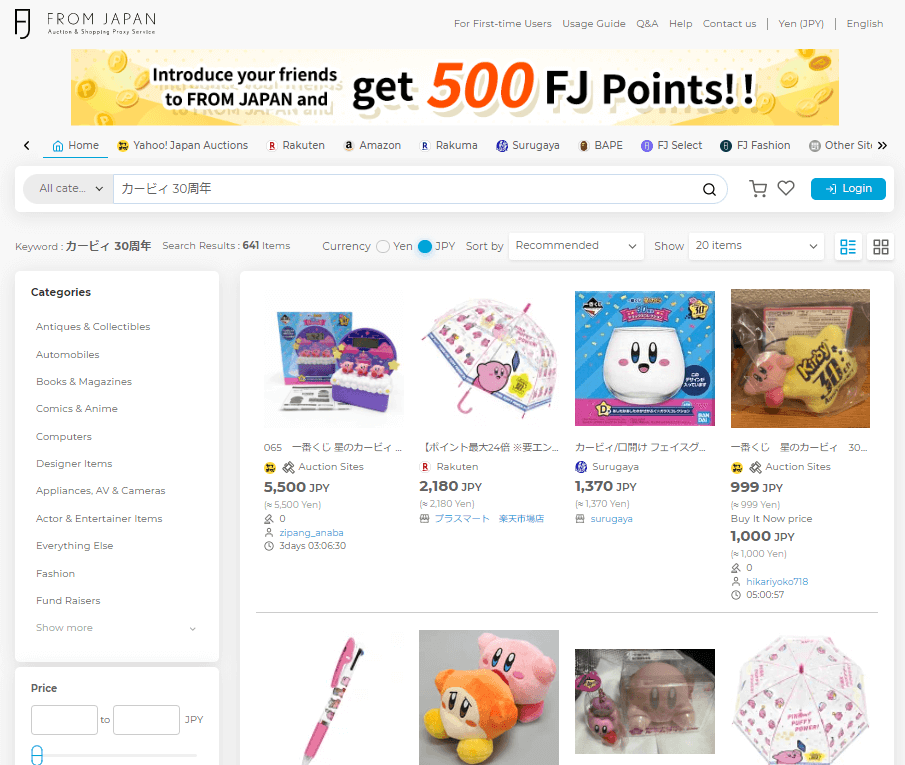 FROM JAPAN has a built in search engine that shows you various products from different Japanese websites with one click of a button!
If you want to purchase any of the items we listed above, simply click the "Search for…" buttons to take you to their search results. From there, simply browse the item listings to find one you like!
But if you want to see what other Kirby 30th anniversary merch is out there (because there is a lot out there), click on the button below! Then once you choose your items, it's time to proceed to the next step!
Step 2: Check the Details of Your Item.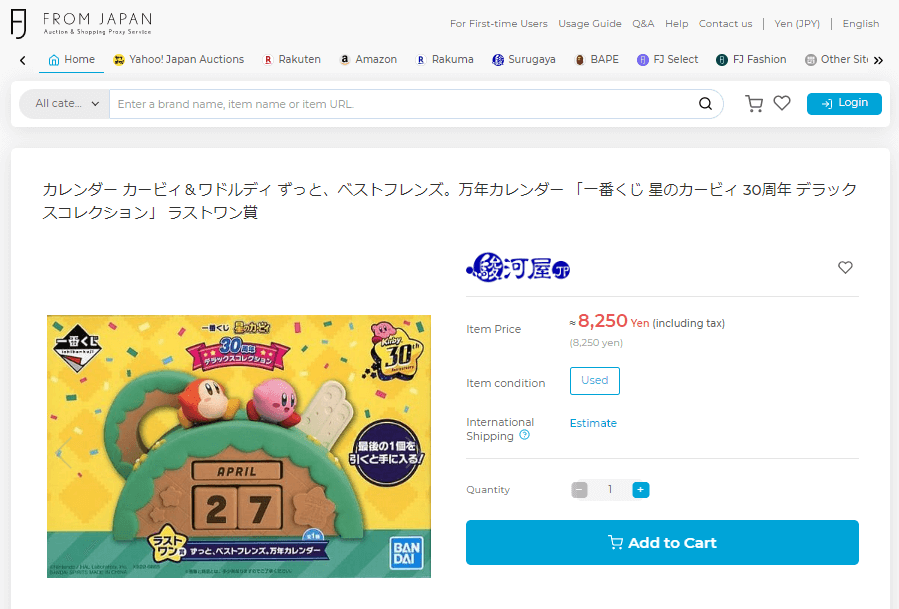 On this page, you'll find details such as the price in Japanese yen, the item condition, and an estimate of how much international shipping will cost. However, do take note that for the actual cost, you will get that information from our Customer Service Team after placing an order.
Next, if you scroll down, you'll see a box that says Description. Click on the drop-down button then click 英語 to get an automatic English translation that has more information about the item.
Step 3: Add the Items to Your Cart and Pay for Charge 1.
After confirming that everything looks good, click on the Add to Cart button and you'll be prompted to pay for Charge 1. If you're unsure about what Charge 1 means, you can learn about this and more from our Usage Guide page.
Step 4: Items Arrive at Our Distribution Center for Shipment Instructions
Next, your items will be sent to our Distribution Center and upon arrival, we will contact you for to ask for your preferred shipping instructions.
If you have other things you have your eye on, you can order them separately and have them stored in our warehouse for up to 45 days for free! This gives you the option to save on your shipping fee if you have them shipped together.
Step 5: Pay for Charge 2.
Once we've confirmed your shipping instructions, you'll be sent a Charge 2 invoice which contains the details for domestic and international shipping charges, as well as the fee for our Product Protection Plan.
Step 6: Shipping.
After the Charge 2 payment, your items are prepared for dispatch. We dispatch all items within two working days to ensure that you receive your items speedily.
Step 7: Arrival.
And that's it! You have Pokemon merchandise bought straight from Japan. We hope you enjoyed your shopping experience with us!