Are you excited for the next Animal Crossing game on the Nintendo Switch?! Nintendo kept the vault tightly shut when it came to Animal Crossing updates, but the information embargo was finally lifted during E3 last week. The Nintendo Direct at the gaming conference revealed that the new game would be set on a deserted island, with its title being "Animal Crossing: New Horizons." Nintendo also unveiled some of the new features in New Horizons including the ability to fully customize your villager.
During E3, Nintendo also announced that the release date of New Horizons would be pushed back until next year. This news disappointed some AC fans, but since the delay was to give the developers more time to make the game truly great, we think it will be well worth the wait.
As the road to New Horizons is a bit longer than first anticipated, we've rounded up our favorite Animal Crossing merch to tide you over until next March. Read on to find some of the most adorable Animal Crossing merch worth spending your hard-earned bells on!
Animal Crossing Ichiban Kuji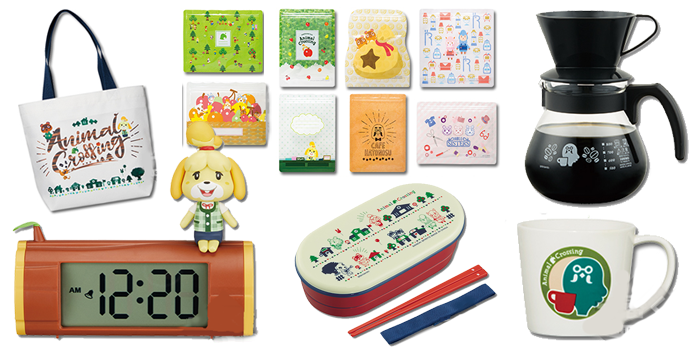 The otaku lottery game Ichiban Kuji has collaborated twice with Animal Crossing to create adorable lifestyle items fit for a mayor! Although the first AC range by Ichiban Kuji was mega-cute, we think the second collection is really where it's at. The prizes include an Isabelle alarm clock, Brewster coffee pot and mug, tote bag, bento box, keychains, and much more! For those who want to add a sprinkling of village life into their homes, look no further than the Animal Crossing Ichiban Kuji collections.
Animal Crossing amiibo Figures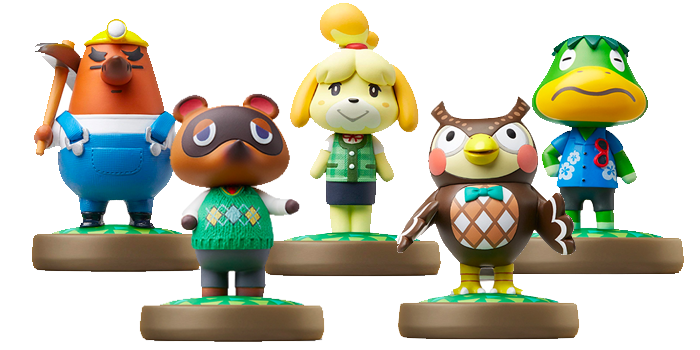 Animal Crossing has its very own set of amiibo cuties featuring mini-figurines of Isabelle, Tom Nook, Blathers, and many more furry friends! As each amiibo unlocks hidden content and items in-game, they are a must-have for any villagers with a completionist streak. Alongside being the key to exclusive AC goodies, we think they're also pretty darn cute!
Animal Crossing amiibo Cards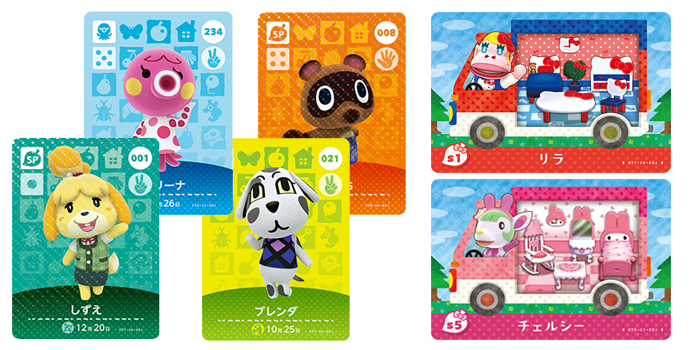 The world of Animal Crossing is all about that #collectinglife, and these special AC amiibo cards allow players to go crazy with customization. The amiibo cards for Animal Crossing give you access to exclusive furniture, items, and even the ability for villagers to move into your town. There are over 100 Animal Crossing amiibo cards available, including cards part of a collaboration with Sanio! With all these glorious extras to unlock, amiibo cards are a no-brainer if you want to take your Animal Crossing village to new heights.
Animal Crossing Mascots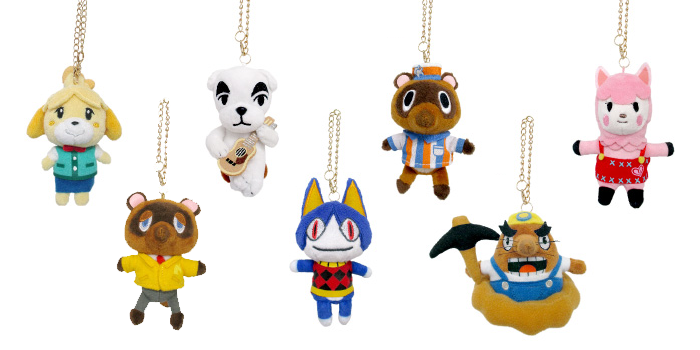 For those who want a little piece of Animal Crossing wherever you go, look no further than these Animal Crossing mascot plushies from San-Ei. With soft and detailed plushy versions of Isabelle, K.K. Slider, Resetti, Reese, and other AC favorites you don't have to leave your Animal Crossing friends behind on your adventures.
Animal Crossing Isabelle Nendoroid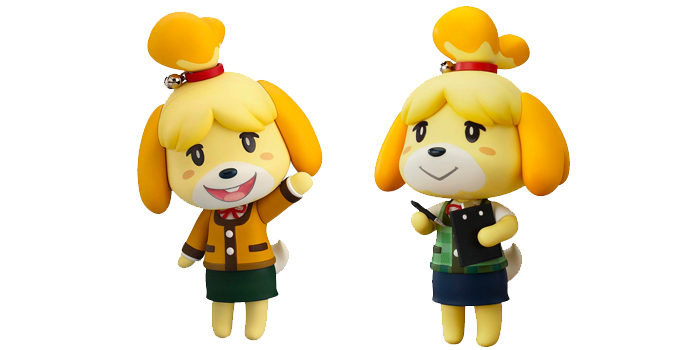 No article about Animal Crossing would be complete without everyone's favorite doggo, the lovey Isabelle. The puppy secretary is so popular that Good Smile Company released two seasonal versions of Isabelle's Nendoroid, featuring the outfits she wears in the summer and winter months. As with all Nendoroids, both figurines are customizable with expression plates and effects parts so you can really bring Isabelle to life.
Turn over a "New Leaf" and get Animal Crossing goodies with FROM JAPAN
There may be a wait for New Horizons, but that doesn't mean you can't get your Animal Crossing fix in the meantime! The proxy shopping and bidding service FROM JAPAN can help you buy Animal Crossing merch and many more Japan-exclusive otaku goodies, and have them shipped directly to your door. Sign up today and get shopping for Japan-exclusive goodies with FROM JAPAN!