Good Smile Company has established itself as one of the biggest names in the Japanese figure market, having created thousands of collectibles for fans of anime, manga, video games, mecha, and more. But with six in-house series and distribution deals with several of the industry's leading Japanese brands, collectors may wonder where to begin. To help you with your collection quest, we've put together this comprehensive list of Good Smile figure series that will surely put a smile on your face plate!
Good Smile Company Nendoroid Series
Nendoroid Figures
With over 1,100 characters and counting, Nendoroids shrink otaku favorites down to pint-size proportions of pure kawaii. Each figure comes equipped with basic articulation and a bevy of interchangeable accessories and face plates. Whether you want to enlist Hinata into the Survey Corps or have Captain Levi become Karasuno's ace, the customization and display possibilities are nearly as limitless as your imagination.
Nendoroid Petite Figurines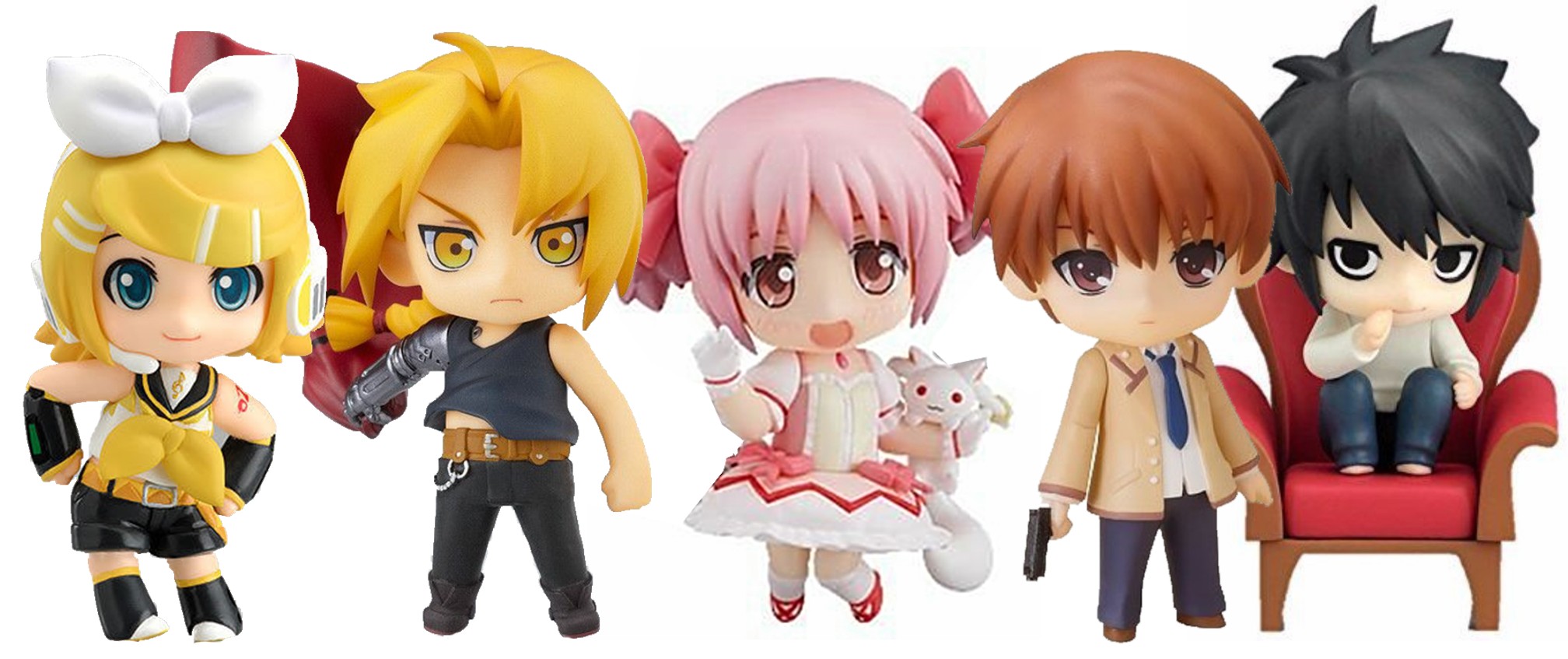 True to their name, Nendoroid Petit Figurines stand about half as tall (6.5cm) as their Nendoroid counterparts and cost a fraction of the price. Packed with personality and simpler articulation, this series includes over 800 chibi, featuring popular characters from Death Note, Angel Beats!, Madoka Magica, Vocaloid, and the indignantly diminutive Edward Elric from Fullmetal Alchemist. Though usually packaged in blind boxes, Nendoroid Petit figurines can be purchased individually or as a set through Japanese online auctions.
Nendoroid Co-de Figures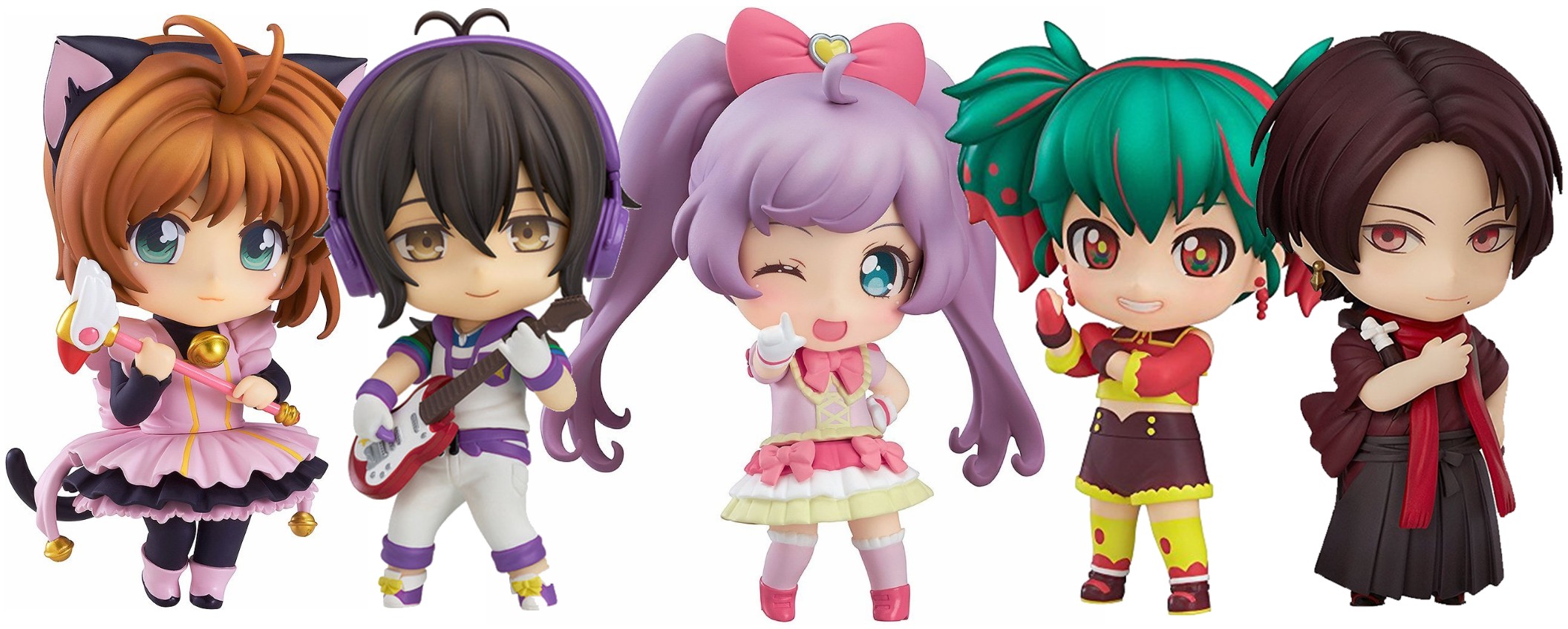 Nendoroid Co-de Figures keep the palm-sized appeal of the original Nendoroid series while mixing up the adorably proportioned formula with more interchangeable parts that let you coordinate your favorite characters' wardrobes however you like. Furthermore, fixed poses ensure that each character's personality shines through effortlessly no matter which costume crossover you choose.
Nendoroid More Accessories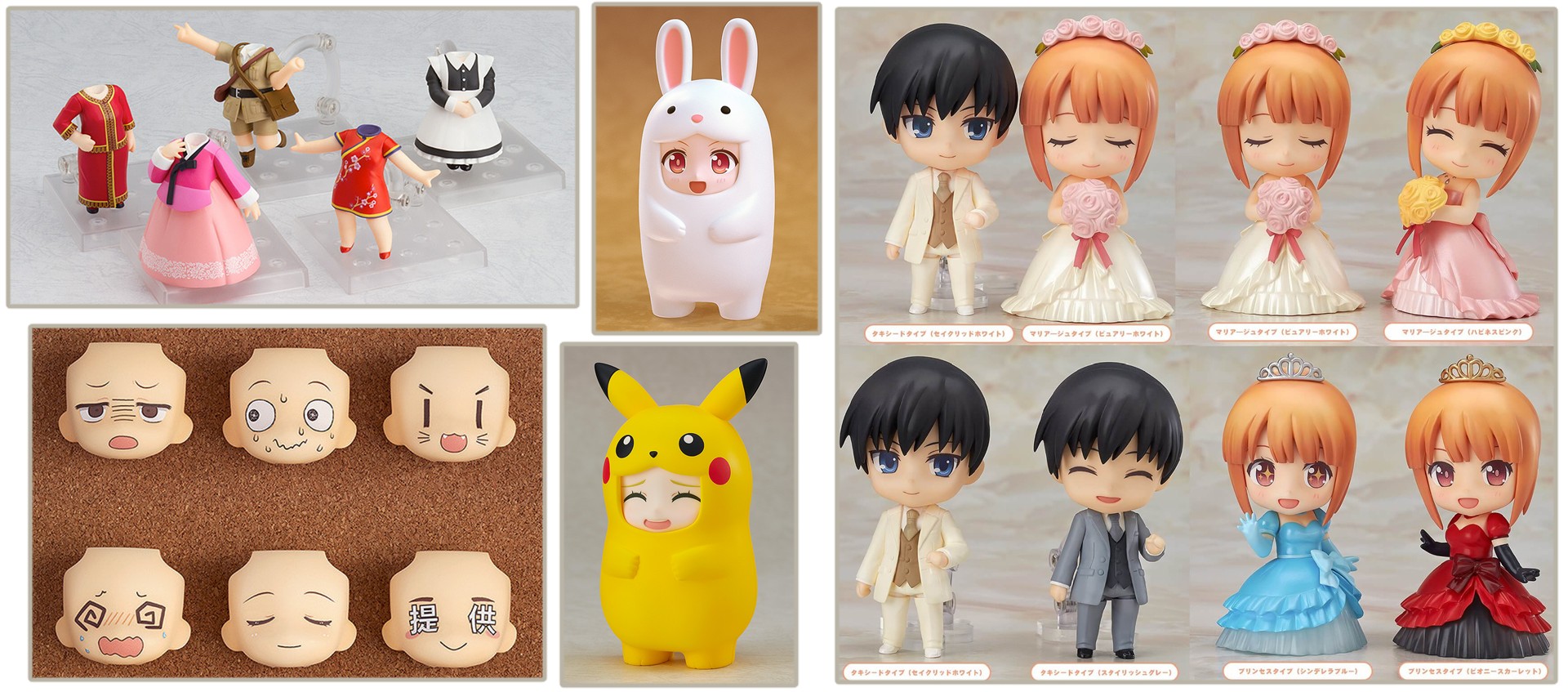 Daydreaming about your favorite anime pairing's nuptials? Ready to bring the male-in-a-maid dress meme to life? Ever wanted to put Naruto in a Pikachu costume? Nendoroid More Accessories can make your fandom fantasies finally come to fruition with an ever-growing line of alternate outfits, extra face plates, and holiday regalia designed to fit any standard-series Nendoroid.
Even More Anime Figure Series by Good Smile Company
As if Nendoroids weren't enough, Good Smile Company offers a variety of other collectible merchandise including the following original high-quality series.
Wonderful Hobby Selection Statues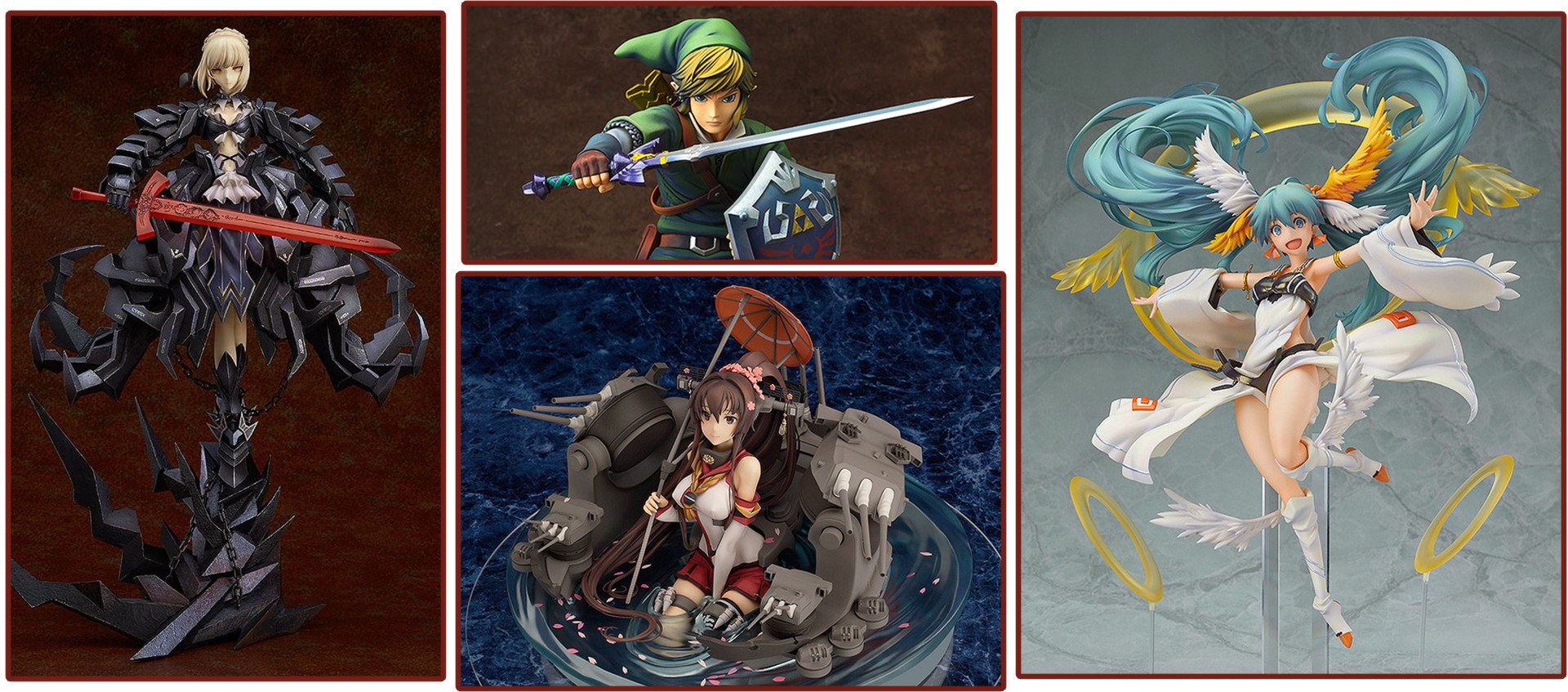 Ranging from 1/6th to 1/8th scale, Wonderful Hobby Selection Statues represent the towering pinnacle of Good Smile Company's attention to quality. Each PVC figure is designed to meet the collector's highest expectations with its layered depth, inspired painting, and loyal rendering of the character's original artwork into 3D form. Translucent parts, series-specific coloration techniques, and diorama-style display pieces make the Wonderful Hobby Selection series an elite line, with 25 highly coveted statues currently available from popular anime franchises such as Attack on Titan and Fate/Stay Night.
Good Smile Arms Figures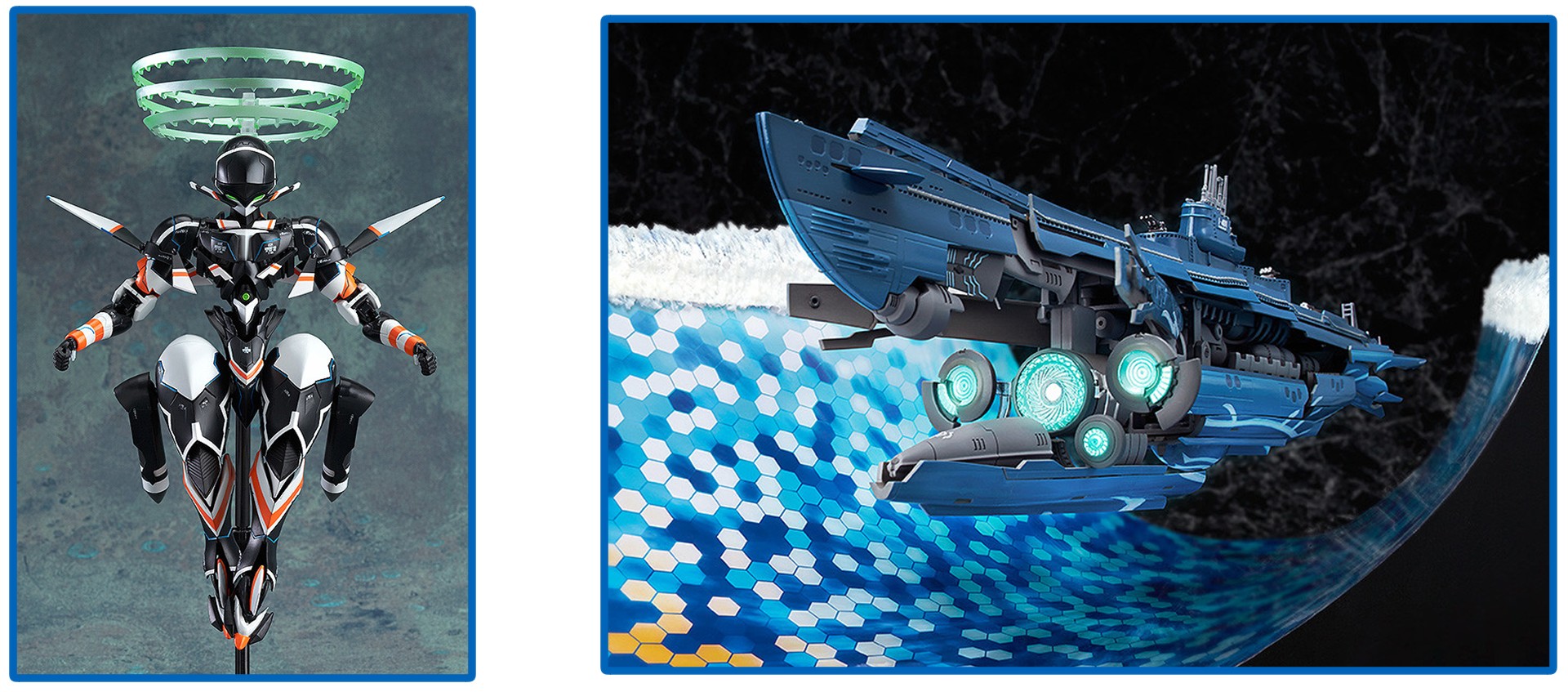 The Good Smile Arms Series is an up-and-coming mecha-exclusive line that includes designs from anime, video games, and other sci-fi media. Larger in scale than most Japanese articulated mecha figures, this series aims to recreate each machine's mechanical complexity, vibrant colorways, and tangible textures while preserving a realistic range of motion and allowing for exoskeletal transformations and action-packed poses.
Anime Figure Brands Distributed by Good Smile Company
Good Smile Company offers far more than their impressive lineup of in-house series. The company is also known for its many collaborations and distribution deals with Japan's top anime figure brands.
FREEing Figures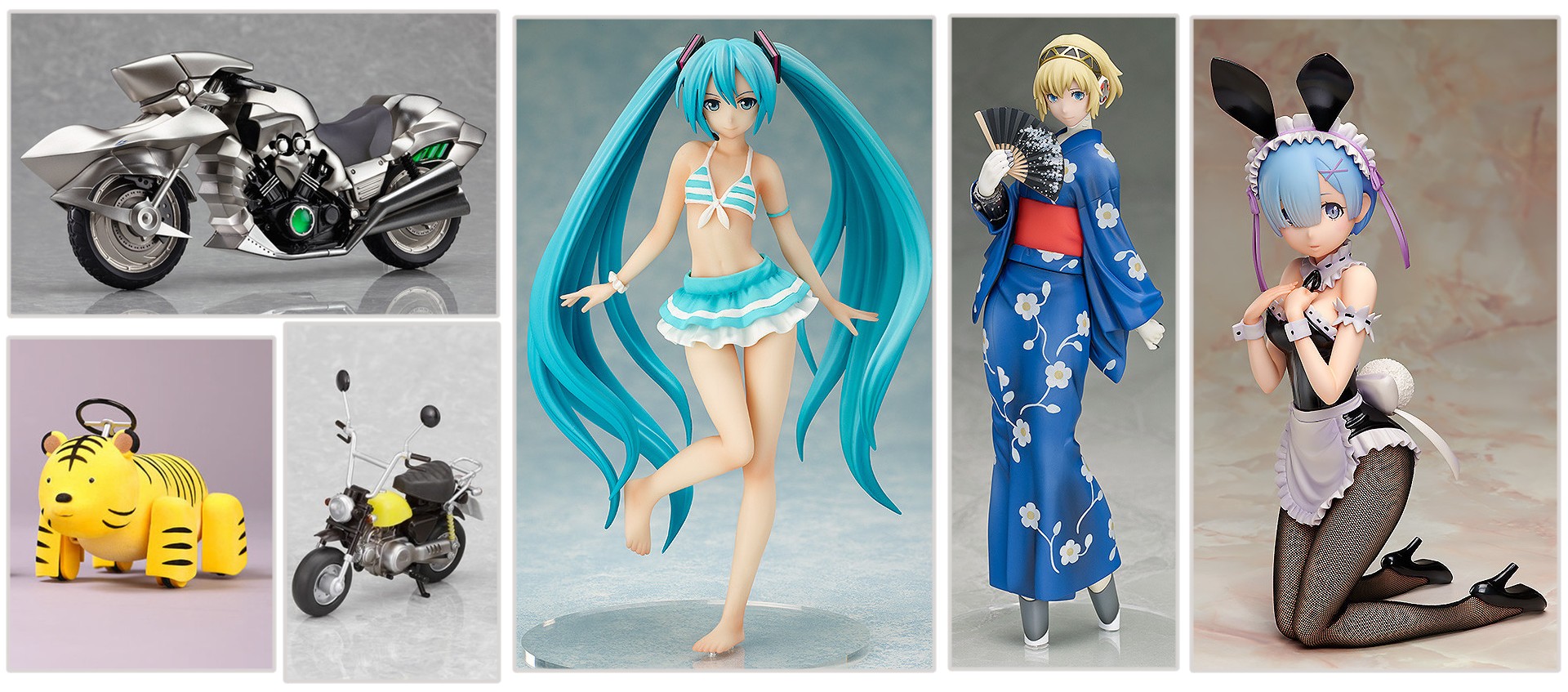 The majority of FREEing's collectibles fall within one of four categories: exciting rides, swimwear sweethearts, yukata waifu, and house bunnies.
Ex:ride Vehicles
Rev up your collection with a series of model vehicles specially made to fit Figma figures (but equally attractive displayed on their own). From vintage bikes and amusement park attractions to stand-up Jet Skis and futuristic monocycles, each Ex:ride Vehicle boasts keen details and functional rubber wheels.
S-Style Figures
Small, stylish, and decked out in formfitting swimwear, FREEing's 1/12th-scale S-Style figures offer a big splash with their "two-piece" focus on quality and affordability. This nearly all-girls line features ensemble casts from Vocaloid, The iDOLM@STER Cinderella Girls, Re:Zero, and more!
Y-Style Figures
Short for "Yukata Style," the Y-Style figure series dresses your favorite waifu in traditional Japanese clothing, adding timeless charm to many of today's most popular characters.
B-Style Figures
As alluring as they are elaborate, B-Style figures combine the charm of your favorite female leads with jaw-dropping house bunny outfits tailored with waifu collectors in mind. An impressive 1/4th scale puts every centimeter on full display, and special touches like fishnet tights made from real fabric elevate these collectibles far beyond eye candy.
Max Factory
Figma and FigFIX Figures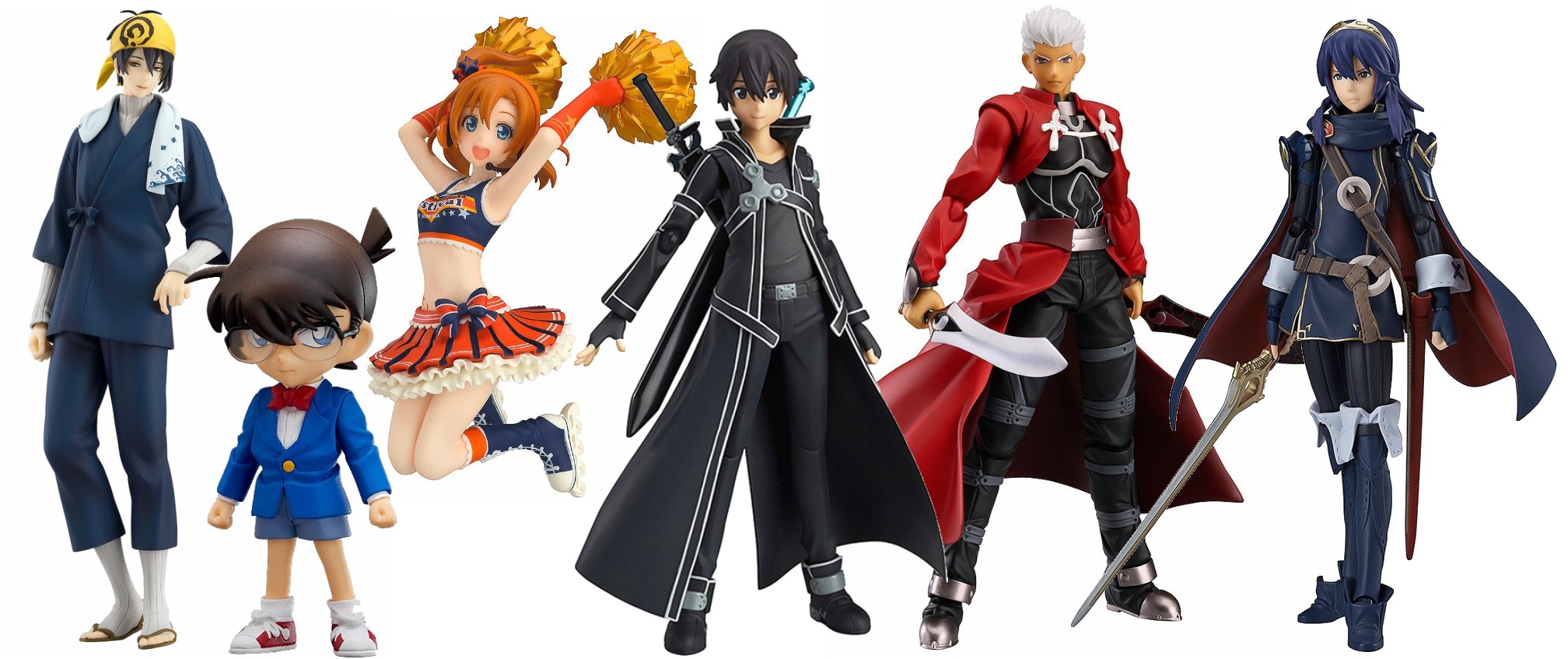 Max Factory's popular Figma Series is a collection of affordable, articulated "hand-size" figures that use soft plastic to provide a flexible range of dynamic action poses. The spin-off static FigFIX Series offers the same 1/12th-scale figures locked into iconic character poses with basic neck articulation. Though Figma figures are packaged with a wider selection of props than their FigFIX counterparts, face plates can be swapped between the two series, expanding the mix-and-match possibilities.
FigmaPLUS and Figma Vehicles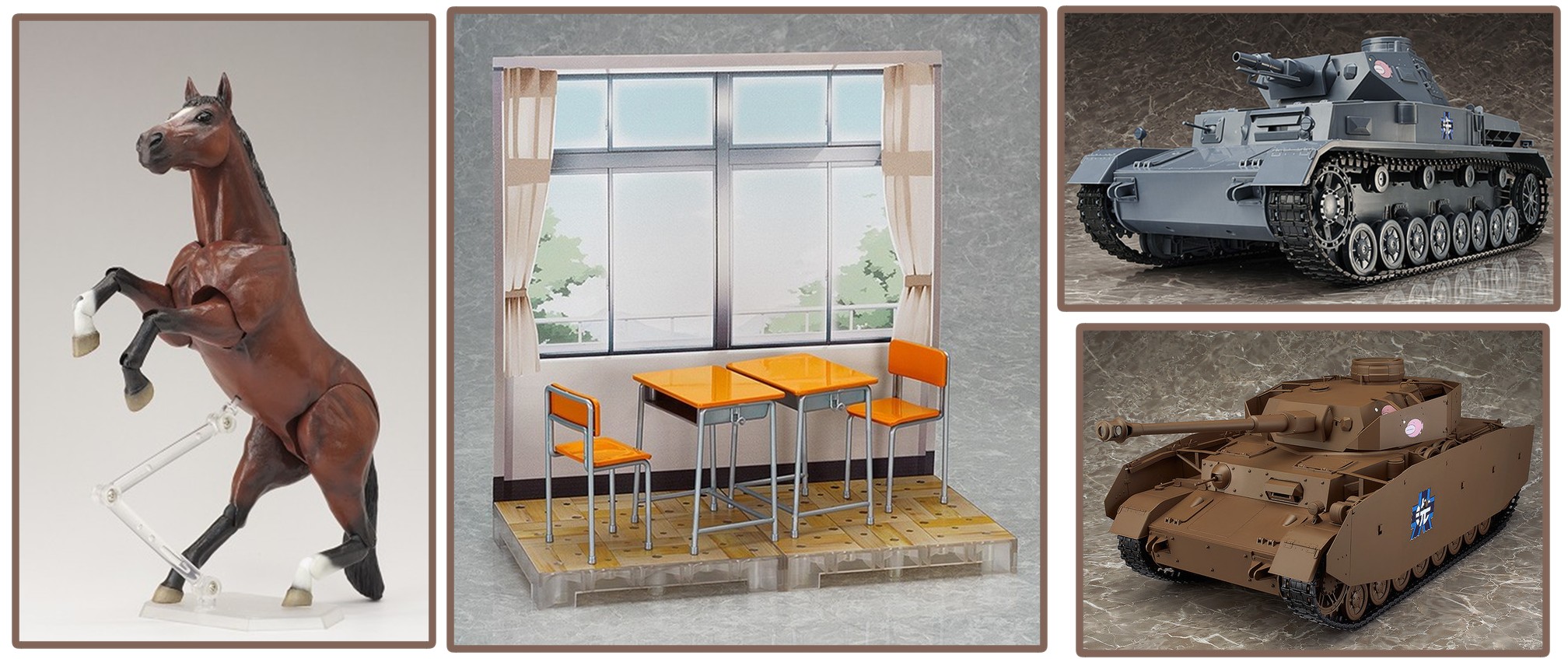 Make your display even more realistic with FigmaPLUS and Figma Vehicles — scaled-down rides and dioramas that bring the worlds of your favorite Figma figures to life!
PLAMAX Model Kits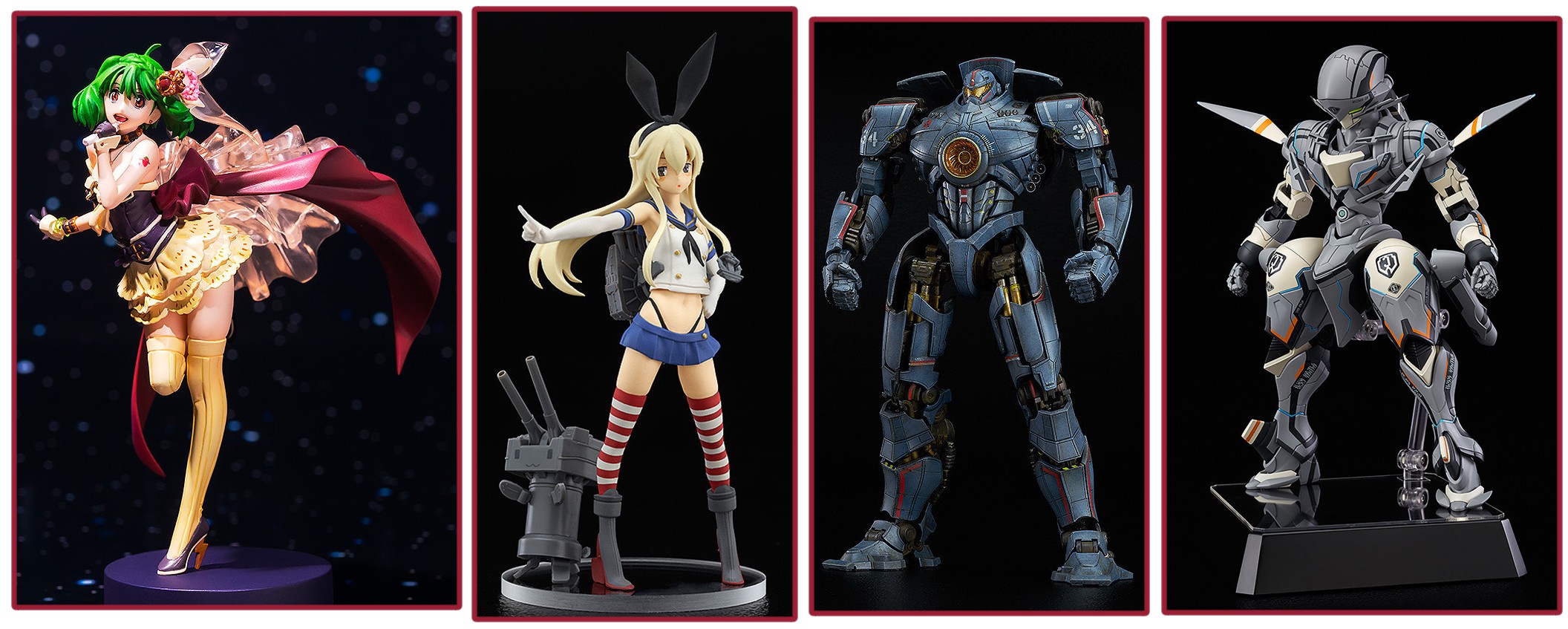 If you love constructing Gunpla Model Kits, then we definitely recommend Max Factory's PLAMAX Series. Most models in Max Factory's kit line are 1/20th scale and include stickers and eye decals, while some even utilize snap-together parts and color-divided molds that don't require painting. From original characters and mecha, to anime and Western favorites, there's something exciting for everyone to piece together.
Orange Rouge Figures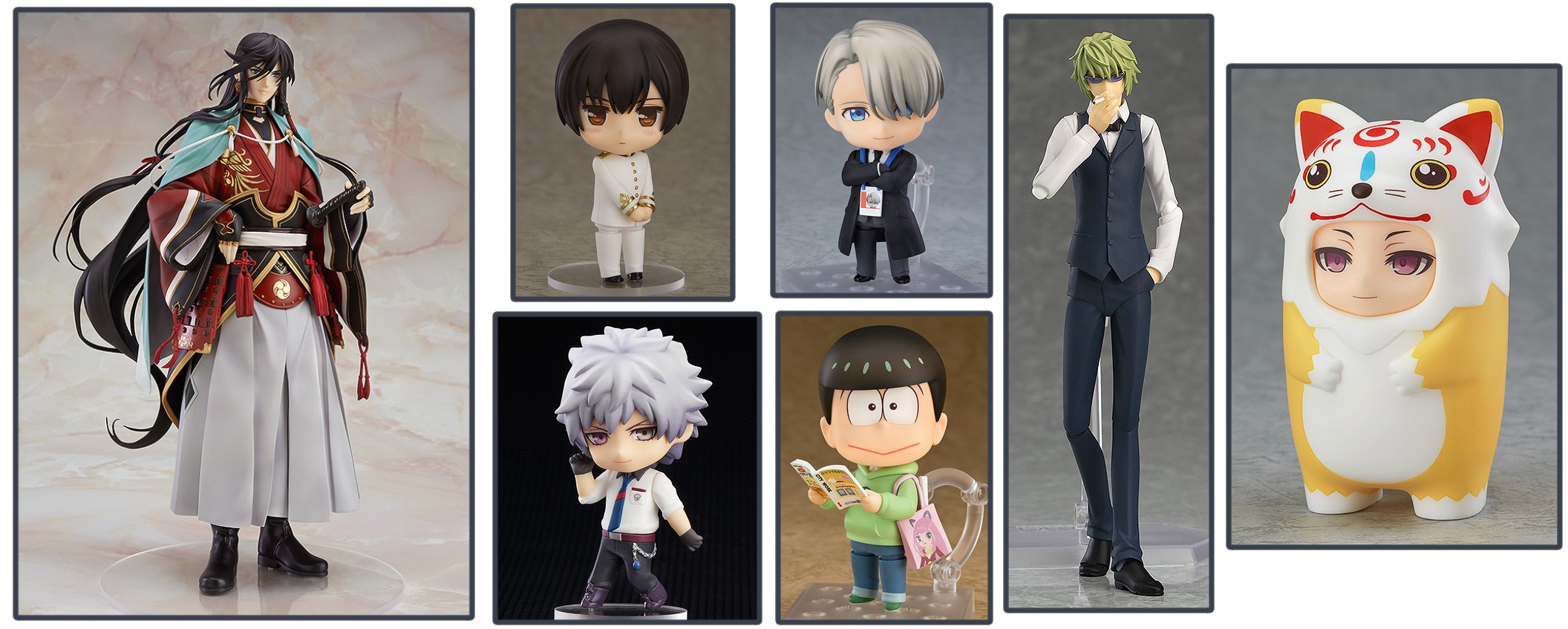 Joining forces to create Orange Rouge, Good Smile Company and Max Factory bring fans of male anime characters the ultimate, exclusive line of heartthrobs, featuring Victor Nikiforov, Izuminokami Kanesada, the Matsuno sextuplets, and over 180 other masculine must-haves. This collaboration comprises collectibles from each manufacturer's most popular figure series, including Nendoroid and Figma, as well as eye-popping scaled replicas.
Phat! Figures

Minichhu, Medicchu, Dekacchu Figures
Much like Orange Rouge, the anime figure company Phat! closely collaborates with Good Smile Company and Max Factory, but you may not know that they also have two independent lines. The first — Minicchu (50mm), Medicchu (65mm), and Dekacchu (220mm) — is a three-part series of doe-eyed chibi inspired by the adorable illustrations of Kengou Yagumo.
Parform Figures
Phat!'s second original series Parform offers 140mm-tall figures that can best be summed up as a cross between Nendroid and Figma. Co-created by Japanese garage kit manufacturer "RyunRyunTei," this doll-like line emphasizes vibrant paintwork, full-body articulation, and scaled-to-size props.
Where to Buy Good Smile Figures
To find these Good Smile figures and more, browse FROM JAPAN — your one-stop shop for high-quality Japanese merchandise!
And for even more figure series worth collecting, be sure to read our guide to the Best Anime Figure Brands for Beginning Collectors!