Kitan Club is one of Japan's quirkiest gachapon companies, always one-upping themselves when it comes to creating kooky capsule toys. The gacha company's most famous creation is possibly Cup no Fuchiko, the nimble OL who loves to cling to the side of cups. Outside of the daring cup-clinging OL, Kitan Club offers everything from underwear for your water bottle to hats for your cats. If you think that sounds interesting, read on to experience the world of Kitan Club for yourself. Enjoy!
Cup no Fuchiko (Fuchiko on the Cup)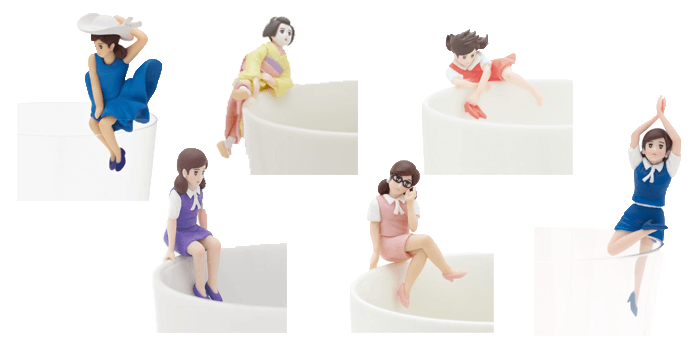 You can't have an article about Kitan Club without bringing up the acrobatic OL herself, Fuchiko! Created by the manga artist Katsuki Tanaka, Fuchiko has been showing her athletic prowess on all manner cups around the world since 2012! With over 1 million Fuchiko capsule toys sold, there's no arguing that Fuchiko is the reigning queen of Kitan Club.
Putitto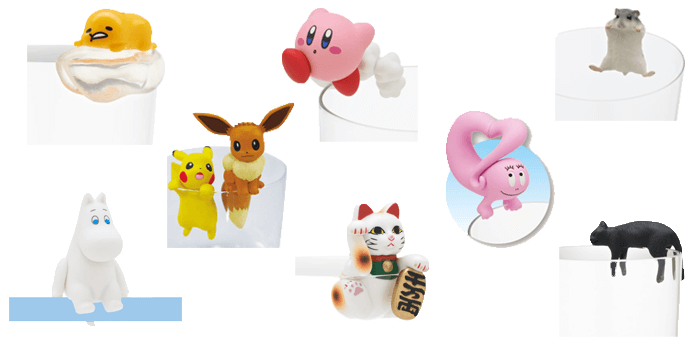 Fuchiko proved so popular that Kitan Club expanded their world of cup clingers, introducing the adorable Putitto line into their capsule toy arsenal. The series showcases the acrobatic skills of a range of beloved characters including the likes of Pikachu & Eevee, Kirby, Gudetama, and the Moomins.
Kitty Hats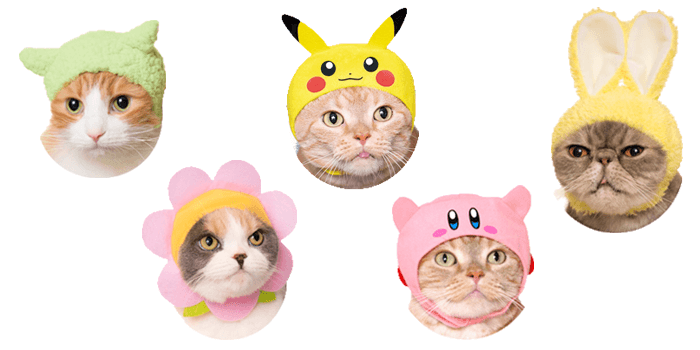 Another favorite line from Kitan Club is their series of headwear made for cats known as Neko no Kaburimono. There have been over 30 releases of the cat hats so far so you can have your feline friends dress up as everything from Hello Kitty to the Easter Bunny. If you want to see a full list of Kitan Club's Neko no Kaburimono series, then check out our cat hat-dedicated article for cuteness overload!
Smartphone Futon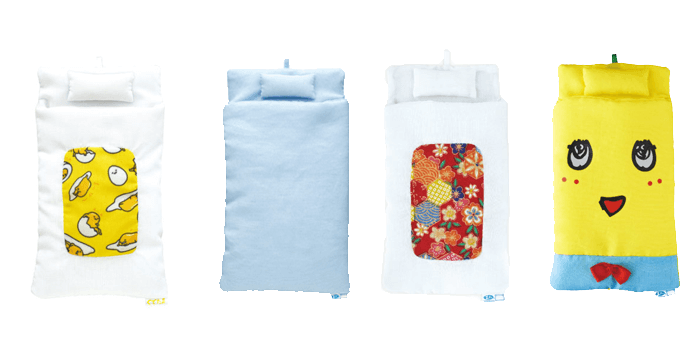 Now you can literally put your smartphone in sleep mode with these mini-sized futons from Kitan Club! With so many overworked mobiles out there, the series has proved so popular that six lines of phone-sized futons have been released. Designs include everything from traditional futon patterns to kawaii characters, meaning that your smartphone can catch some Zs in style!
Art in the Pocket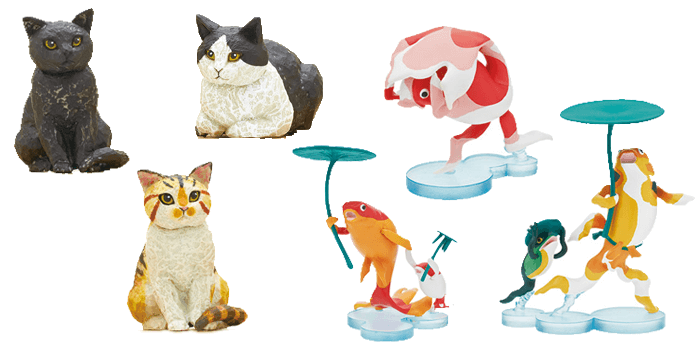 Art in the Pocket is Kitan Club's tribute to Japanese artists, featuring gorgeous mini figures that replicate famous works of art. Currently there are two lines in the series showcasing works by the Japanese sculptor Mio Hashimoto and ukiyo-e master Utagawa Kuniyoshi. Add a touch of the high-brow to your collection with Art in the Pocket!
Onigirings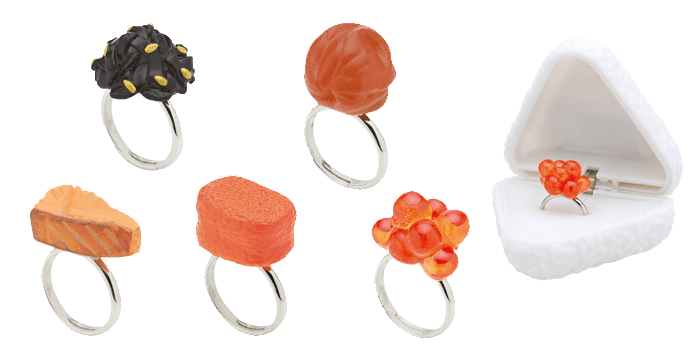 Whether you're looking for the perfect ring to propose to your onigiri-loving sweetheart or want to add some fun to your jewelry box, Kitan Club has you covered in this quirky collection of rice ball-inspired rings. Featuring five designs inspired by different onigiri fillings, the rings are all encased in a rice ball-shaped case to give the full onigiri experience.
Bread Mascots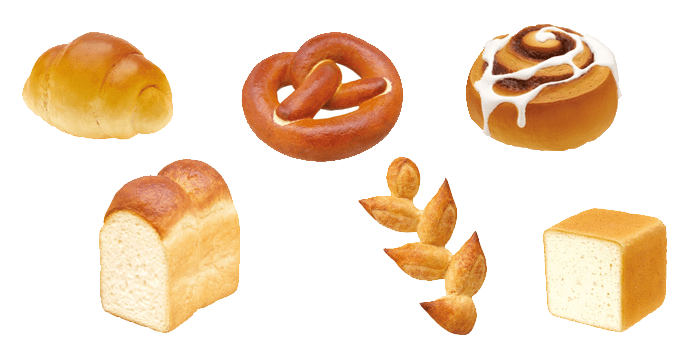 Kitan Club has risen to the challenge with two rounds of bread-based fun in this line of adorable mascots! While these capsule toys look like they have perfect crusts, the hyper-realistic mascots are soft and squishy to the touch. Coming in ten different bakery-ready variations, there is something for every conceivable taste with Kitan Club!
Bottle Panties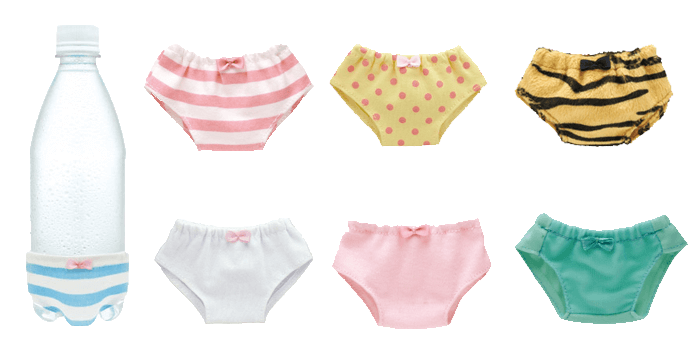 Have you ever considered at your water bottle and thought it looked a little chilly? Well fear not, as Kitan Club has a solution for you – underwear for your water bottle. Kitan Club have released three lines of the mini-sized panties, meaning that your bottle (or bottles) can have an array of cute and colorful undergarments to choose from.
Be part of the Kitan Club with FROM JAPAN
Do you want to get your hands on some of the kooky capsule toys seen in this article? Unfortunately all of these Kitan Club goodies are only available in Japanese capsule toy machines, but that doesn't mean you can't start your very own collection of weird and wacky knick-knacks! Sign up with FROM JAPAN today and join the Kitan Club!