Why buy used designer bags from Japan?
Japanese people are big fans of luxury goods. When visiting major Japanese cities like Tokyo or Osaka, you'll be greeted with eye-catching physical stores for brands like Gucci or Louis Vuitton. In addition, pretty much every luxury brand has a dedicated Japanese online store with a wide range of products and Japan-exclusive items available to you with the click of a button.
With this in mind, you might assume that there's also a huge market for secondhand luxury items, and you would be correct in this assumption. People in Japan tend to be careful with how they take care of their possessions, so items that get sold on second hand stores are often in excellent condition.
Designer bags are one of the most popular items in Japan's second hand market, and Japan really is a good place to source them from. Aside from being high quality, established second hand stores in Japan have a reputation for being honest with the condition of their items too.
So if you're considering adding a used designer bag to your collection (or purchasing your first one!), we're here to give you a sure-fire method to find authentic second hand designer bags in Japan!
How to Buy Used Designer Bags from Japan
1. Find the item you want to buy.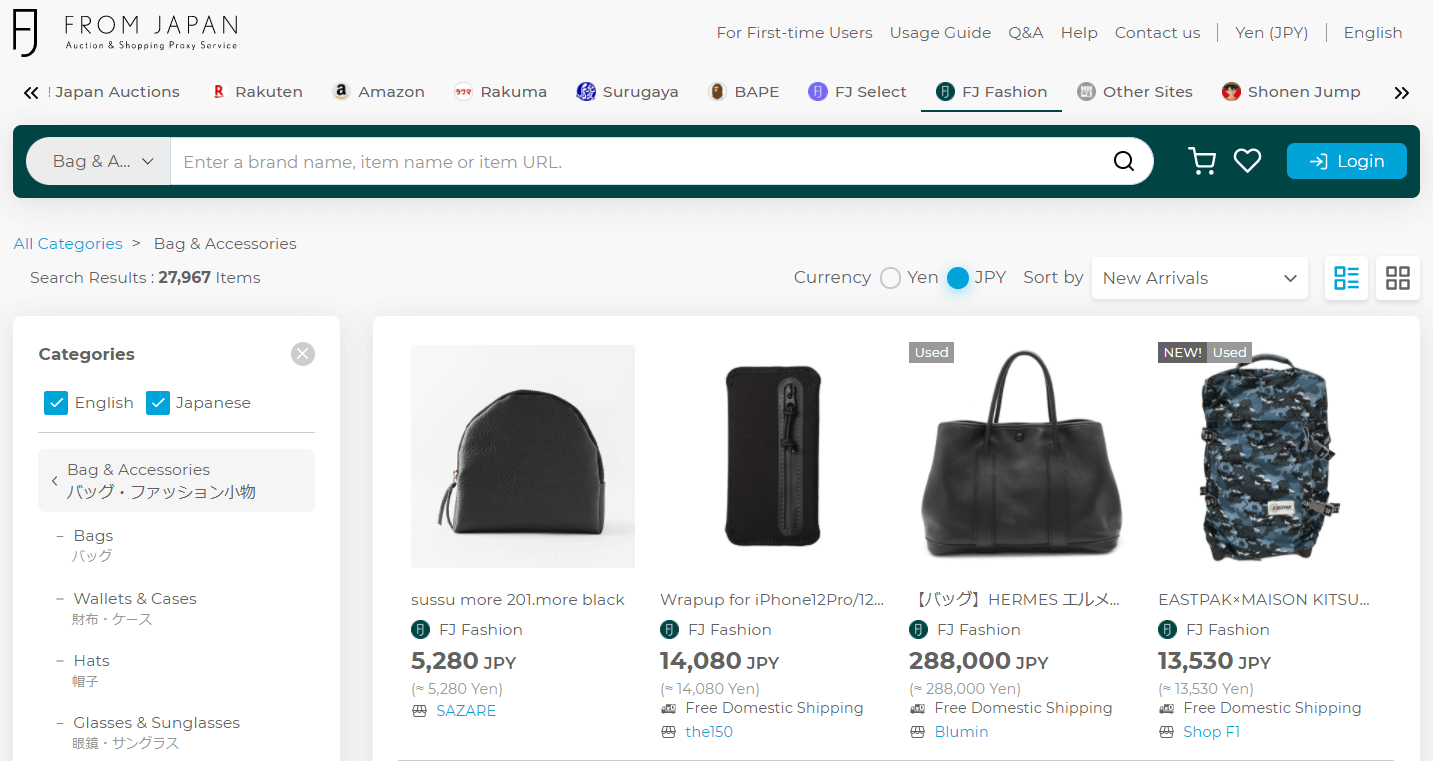 To get you started, you want to navigate to FROM JAPAN's FJ Fashion section. FROM JAPAN is a trusted proxy shopping service for items sold in Japan, and the FJ Fashion section is curated to only display items from established Japanese second-hand retailers. This means that the listings that appear here are considered reliable not just by shoppers from Japan, but also by customers around the world.
We've included easy search buttons you can use below that will immediately take you to the FJ Fashion section for the bags of brands like Gucci, Louis Vuitton, Prada, Fendi, and Chanel. These are just a few examples of the brands you can purchase designer bags for using FROM JAPAN.
For other brands we haven't mentioned, there are plenty of ways to find them on FJ Fashion. One way is to check out the sidebar for Popular Brands which will give you more brand names to choose from.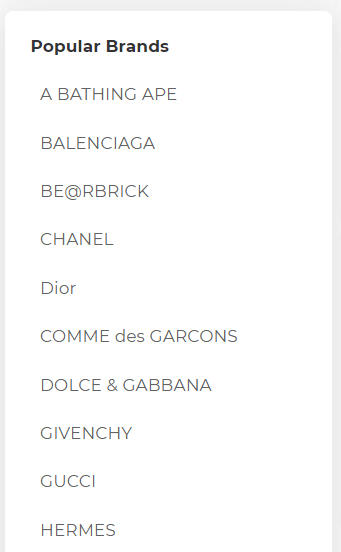 If a brand you're interested in isn't listed there, you can also easily type in the brand name on the FJ Fashion search bar. Either way, don't forget to refine your search by clicking on "Bag & Accessories バッグ・ファッション小物" in the Categories section at the side.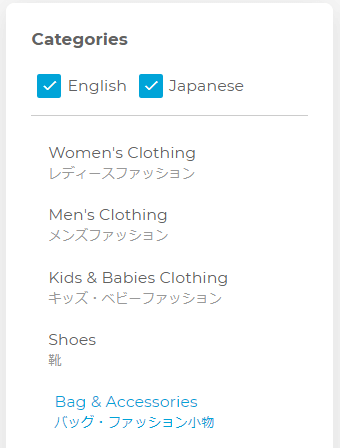 If you don't have a brand in mind, you can also see what bags are in store under the Bag & Accessories category from the FJ Fashion page.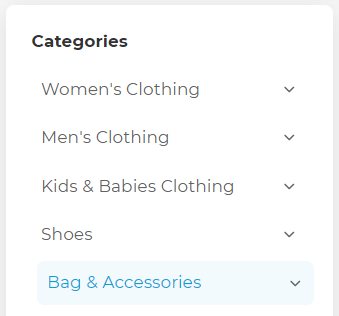 Lastly, you can also click on the "Search for Second-hand Bags from Japan" button at the start or end of this article too!
2. Check the details of your item.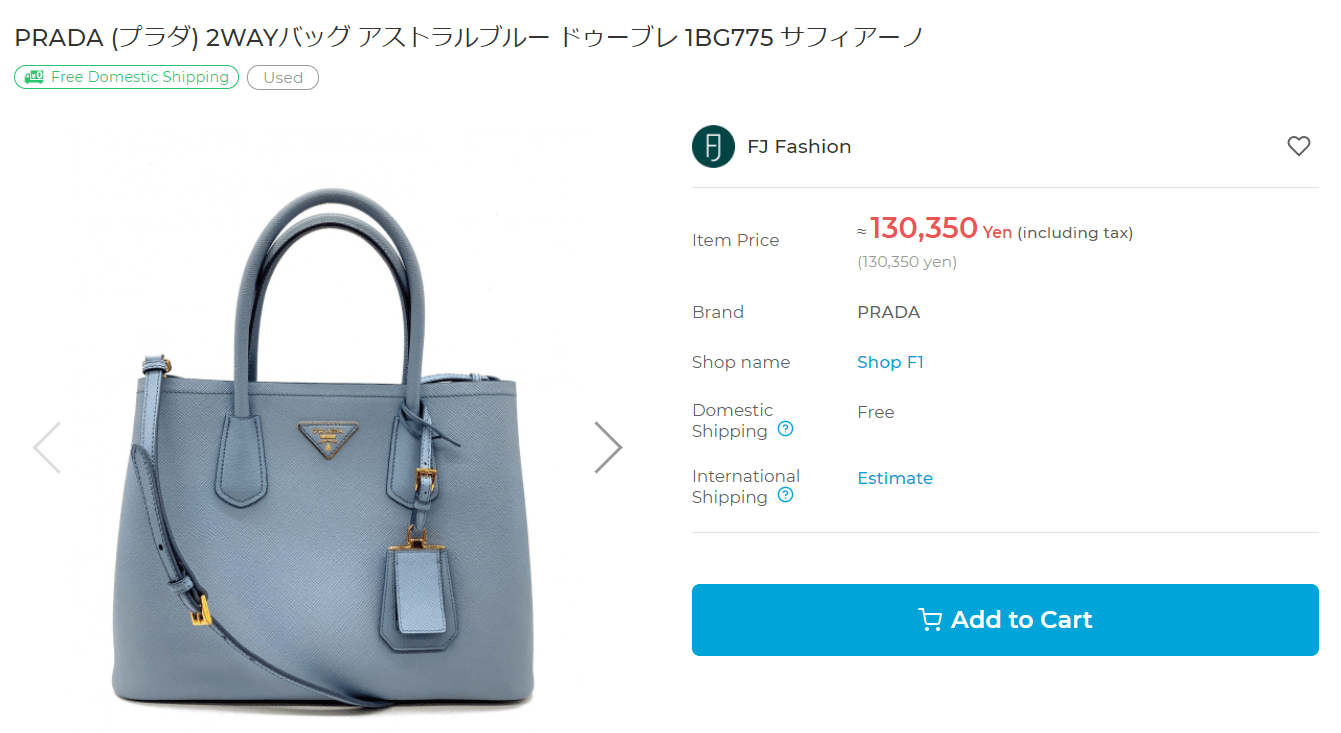 For reference, let's use this stunning Prada handbag to see what a typical FJ Fashion bag listing looks like. The page lists the item price, brand, shop name (which you can also click on to see more of their items), domestic shipping price, and international shipping price.
Clicking on Estimate next to International Shipping will take you to a page where you can input item details and the country of destination to get an idea of how much it will cost. For a more detailed breakdown of costs, we recommend getting in touch with our Customer Service team who will happily assist you.
At the bottom half of the page, you'll see a Description section, which you can use the Google Translate dropdown button above to get it translated to the language of your choosing. For English, select 英語.
3. Add items to your cart and pay for Charge 1.
Once you're clear on all the details of your item and are ready to buy it, add the item/s to your shopping cart and pay for Charge 1.
4. Items arrive at our distribution center ready for shipment instructions.
When your items have arrived at our distribution center, our Customer Service team will ask for your shipment instructions. Items can be stored for free in our warehouse for up to 45 days, which you can take advantage of if you're ordering multiple items from us!
5. Pay for Charge 2.
After receiving your shipment instructions, we will calculate the shipping fees and send you a Charge 2 invoice.
6. Shipping.
Shipments are dispatched within 2 business days, excluding peak seasons and holidays so you can rest assured knowing you will receive your items speedily.
7. Arrival.
You just successfully bought a used designer handbag from Japan! We hope you're excited for all the different ways you can show it off to the world!
If this is your first time using FROM JAPAN and want to know more about how our services work, you can visit our Usage Guide to familiarize yourself with what we do. Happy shopping!