Are you looking for something just a little different?  Want to spice up those boring play rooms?  Know someone with a penchant for toys that are slightly out of the mainstream?  You know who we're talking about.  Below are some ideas for Japanese toys that you won't find just anywhere and may not appeal to everybody, but they are definitely odd, perhaps goofy, and fun to boot!
Goofy Chopsticks
Pocky Chopsticks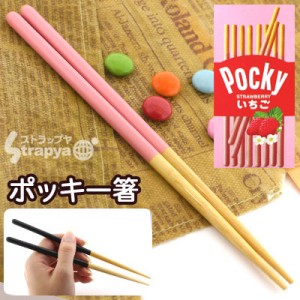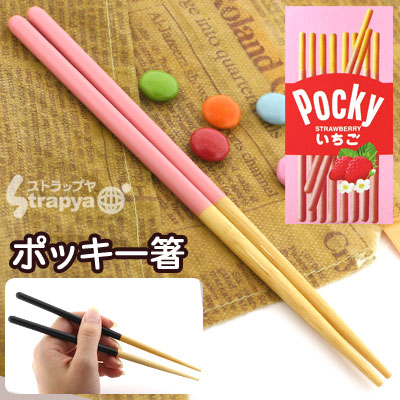 Do you love Pocky, but you discovered that they make terrible chopsticks? Well, so did we, which is why we totally dig these cute Pocky chopsticks. These chopsticks are made of wood and are painted to look just like everyone's favorite snack! Available in chocolate and strawberry "flavor".
Star Wars Light Saber Chopsticks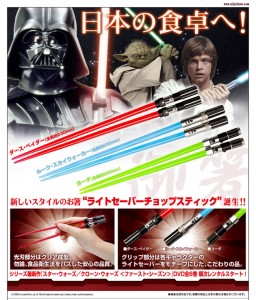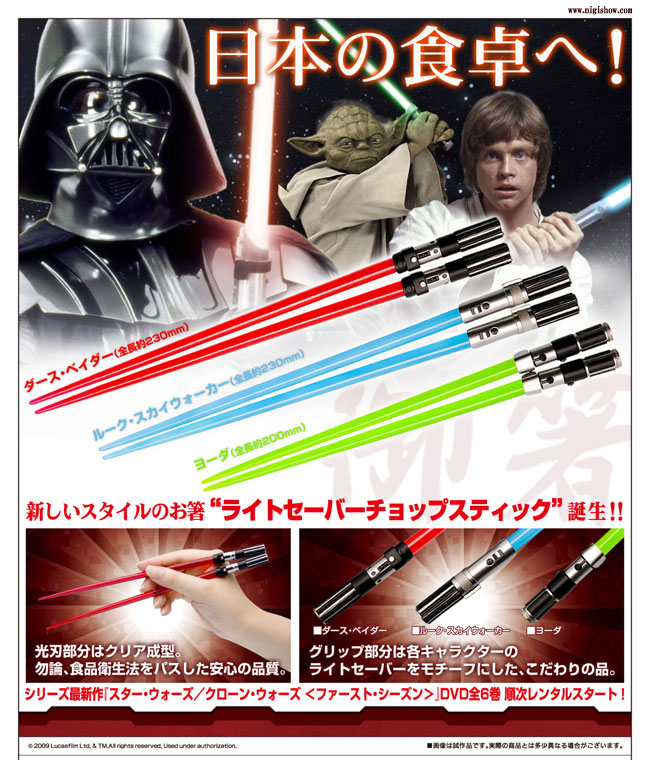 What do Jedi eat Japanese food with?  Star Wars Lightsaber Chopsticks, of course! These lightsaber-shaped chopsticks come in a variety of colors and styles based on the lightsabers used in the movies. Pick up a pair today and always be ready for battle, even during meal times! Grab your favorite one here Star Wars Chopsticks
Katana Chopsticks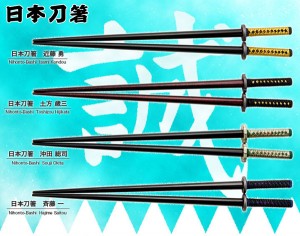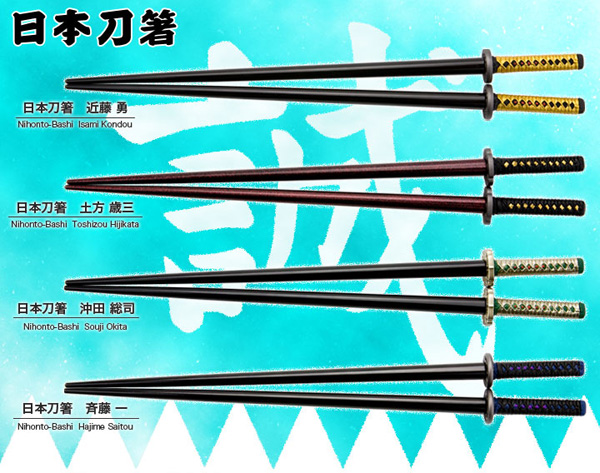 Eat like a samurai with these Katana-shaped chopsticks! These chopsticks are modeled after real swords from history, such as the swords the Shinsengumi used! Pick up your pair today and start eating like a true samurai warrior! You can find a huge selection here: Katana Chopsticks
Weird Kitchen Accessories
Have you been thinking about how your kitchen just doesn't have enough oddities?  Or maybe your serving platters just aren't disturbing enough for everyday use?  Or, perhaps making sandwiches the old fashioned way required far too much effort?  If you answered yes to any of these questions, click on the below links to get started on updating your kitchen with the latest and greatest in Japanese cookware!
Toilet-shaped curry plate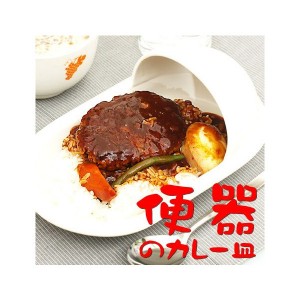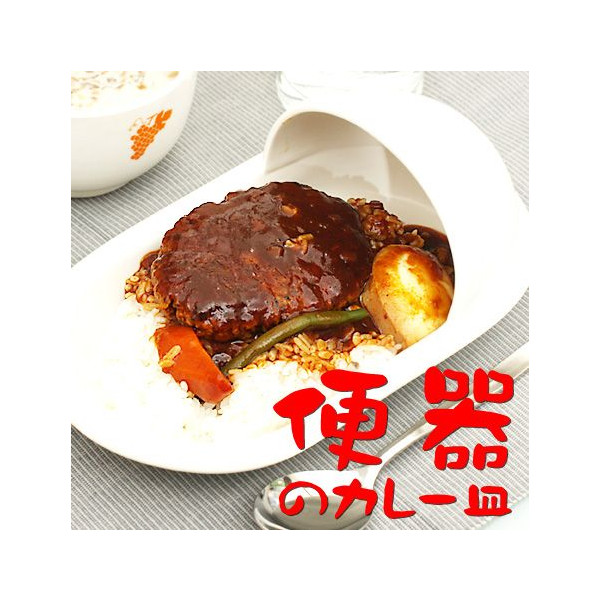 This is what a Japanese toilet looks like, but this isn't a Japanese toilet! This is a curry plate that LOOKS like a Japanese toilet.  If you've ever wanted to gross out your friends or you like strange, Japanese novelty items, then this plate is for you! Also a great gift for friends or family who have a good sense of humor! Check it out here: Toilet-shaped curry plate

Ichi Ni Sando Sandwich Press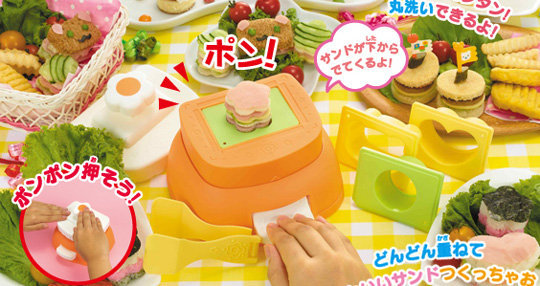 Ever wanted to make heart, teddy bear, flower, or round-shaped sandwiches?  Well, now you can with this sandwich maker that's as easy as one (ichi), two (ni), three (san)! Also, sando is the Japanese word for sandwich. Makes a great gift for kids (and adults who are kids at heart). More details about it can be found here: Ichi Ni Sando Sandwich Maker
Fashion & Beauty strangeness
Sometimes, a necklace, a pair of earrings, a cucumber wrap, exfoliating creams, just aren't enough. There comes a point when you really need to take it to the next level in the quest for attractiveness, say a pair of cat ears that respond to brain waves, or the latest in anti-aging facial wraps. Fortunately, Japan is full of fun and perhaps slightly strange ideas for how to help you look cute and be beautiful.  Click on the below links to get a couple of ideas.
Necomimi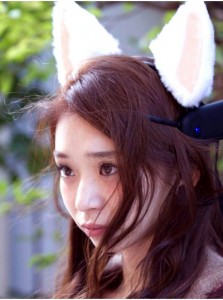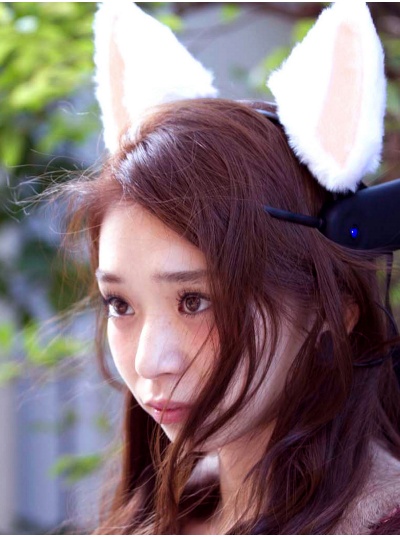 You know the boring thing about cat ears during Halloween or when cosplaying? They don't move! With these Necomimi Cat Ears, you can finally have naturally moving cat ears that move based on your brainwaves! The ears read your brainwaves and react accordingly. When you're relaxed, the ears will droop. When you're excited, the ears will perk up! Grab yourself a pair of them here: Necomimi
Facewaver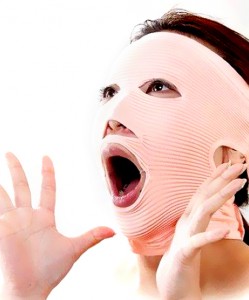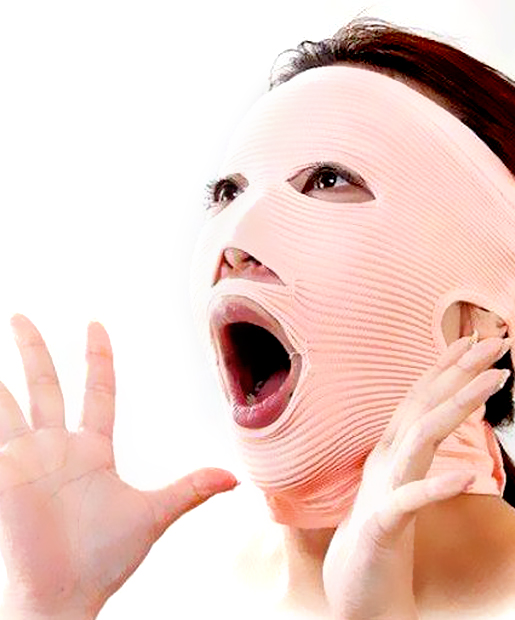 Have you ever wanted to smooth out those lines, sags, and wrinkles on your face but those expensive beauty products aren't working? Try out the Facewaver! The Facewaver is like exercise for your face. According to the makers of Facewaver just 5 minutes a day will help tighten skin and improve blood circulation, making your skin smoother and younger.
Pet Accessories for the Adventuress
Why stop at taking care of yourself?   You know your dog has been pleading with you for a new look. And listen to your cat purring.  Do you hear that?  It's not contentment.  Rather, Fluffy is demanding a custom-made shell to sleep in!  Hurry and click on the below links and help your sad-looking pet be happy again!
Quack Dog Muzzle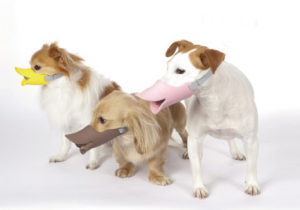 Some dogs need to wear muzzles when you take them out, but that doesn't mean they have to look vicious or scary! This designer dog muzzle named Quack made by Japanese design company OPPO created a lot of buzz in the internet community. While some people find the stylish duck bill insanely cute, others find it humiliating. If you belong to the first group you can now turn your dog into a cute duck-dog with this Duck Dog Muzzle. Available in 3 different sizes and 3 different colors (pink, yellow, brown) here: Duck Dog Muzzle
Cat Shell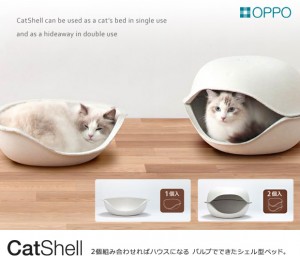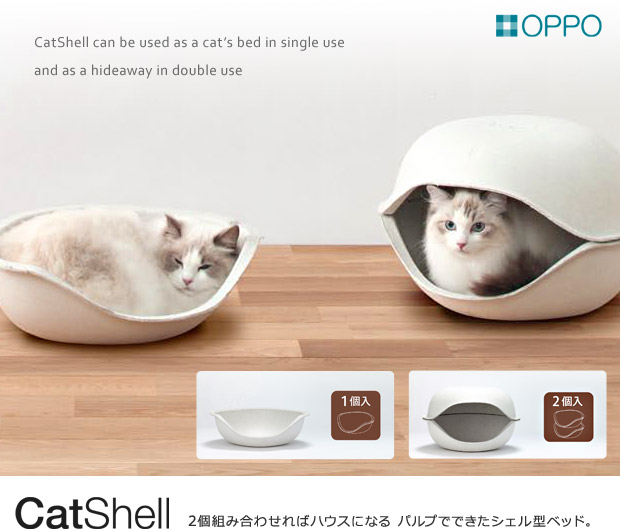 The Cat Shell by Japanese design firm OPPO is a simple, stylish, bowl-shaped bed for cats. If you have two Cat Shells, you can combine them to make a small, turtle-shell-like structure that your cat can hide or play in. And although we know that cat's are perfectly fine with a simple cardboard box as well we sometimes just can't resist to buy them plushy pillows, cute cat beds and other fancy stuff. If you need a stylish present for your boss… err, cat, then the Cat Shell is for you. Check it out here: Cat Shell
Plastic Sample Foods
We've all caught ourselves standing outside of a family restaurant somewhere in Tokyo, wondering just how they make those plastic models look so much like real food.  Now, you can do so in the privacy of your own home!  Whether it's fake curry, or yakitori, or sushi, hit up the below link to get your hands on your very own restaurant display food!  You'll never go hungry for lack of tasty things to look at again!
Fake Food Strap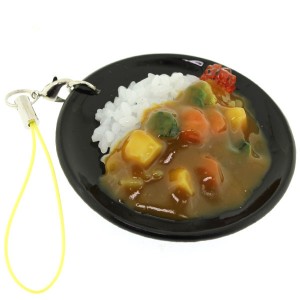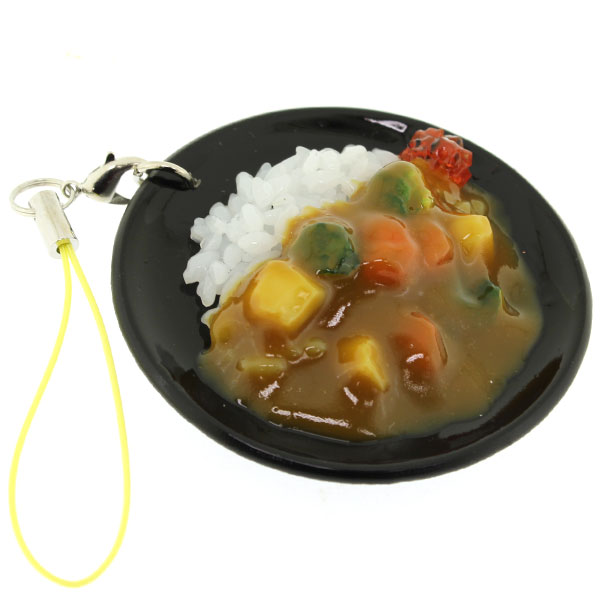 Get your own fake food, directly from Japan! Fake food is used in restaurants all throughout Japan to make it easy to understand what kind of food the restaurant is selling. Fake food is so popular now, They even sell fake food key chains and other accessories.  Find your favorite food today! Fake Food Sample Goods
The above items are just a small selection of the weird and crazy stuff Japan has to offer. To make it easier for you to search for those items we have provided you the Japanese search terms as well. Have fun browsing the internet for Japanese useless and funny gadgets – we are sure that you will find something that sparks your interest. If you stumble upon something that you wish to buy but are not sure on how to proceed because of language barriers or other circumstances don't hesitate to contact us. We will happily assist you to make your shopping experience as easy and straightforward as possible.