What's the secret to a perfect cup of green tea? Perhaps the answer boils down to the teapot itself. Over the centuries, Japanese craftsmen have altered the shapes, materials, sizes, and filters of teapots, refining the tea-drinking experience by creating vessels designed to draw out complex flavors and aromas of specific teas. Read on to learn about the most popular types of Japanese teapots and discover which one might be your "cup of tea!"
Japanese Kyusu Teapots
While not all Japanese teapots have a handle, those that do are known as kyusu—or "teapots" in Japanese. Generally crafted from porcelain or clay, kyusu fall into one of three main styles.
Yokode Kyusu (side-handle teapots)
Ushirode Kyusu (back-handle teapots)
Uwade Kyusu (top-handle teapots)
Yokode Kyusu: Japanese Side-handle Teapots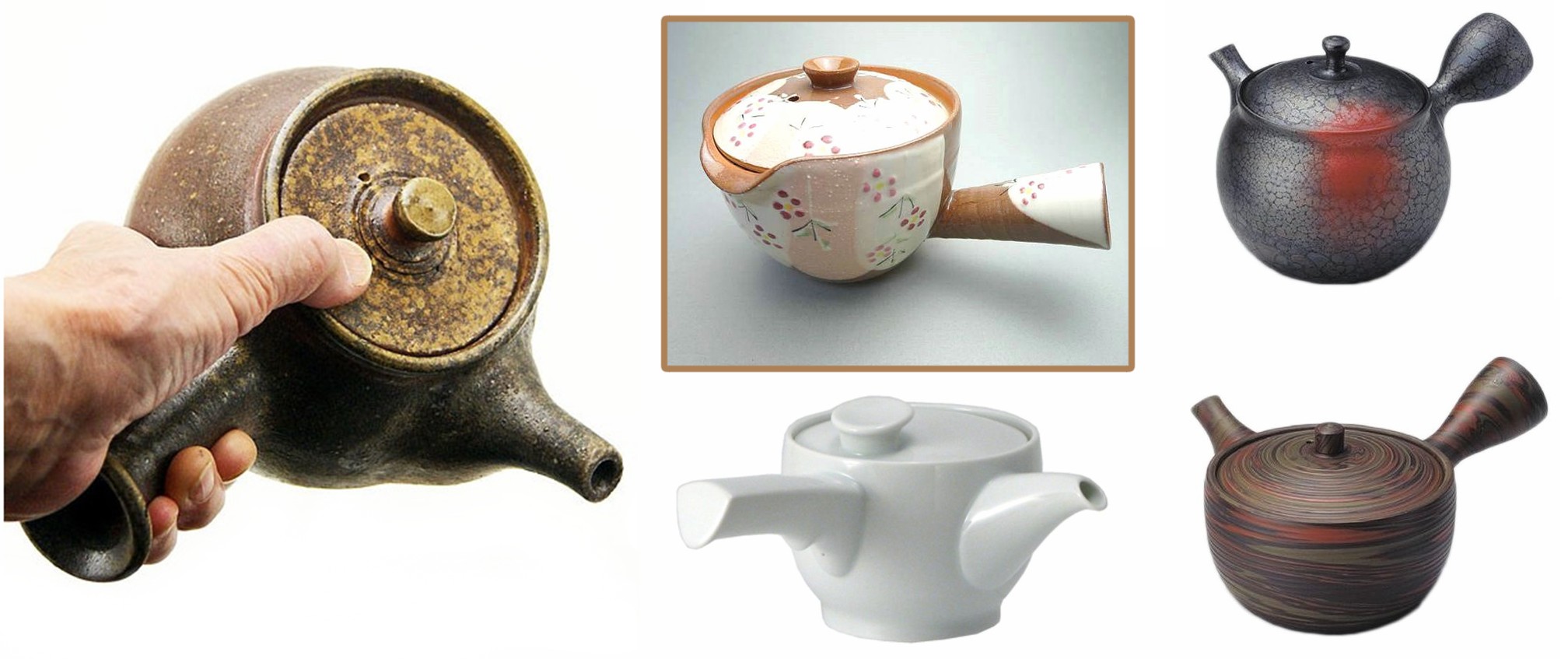 Featuring Japan's most iconic teapot shape, the Yokode Kyusu is the ideal teaware for daily drinking. The result of placing the handle at 90 degrees from the pour spout is that the design makes it possible to quickly pour multiple cups of tea for guests without spilling a single drop. Furthermore, the teapot's small size makes it well suited to brewing small quantities (traditionally sencha) and drawing out the full flavor of the leaves, with the most astringent taste concentrated in the final pour.
Ushirode Kyusu: Japanese Back-handle Teapots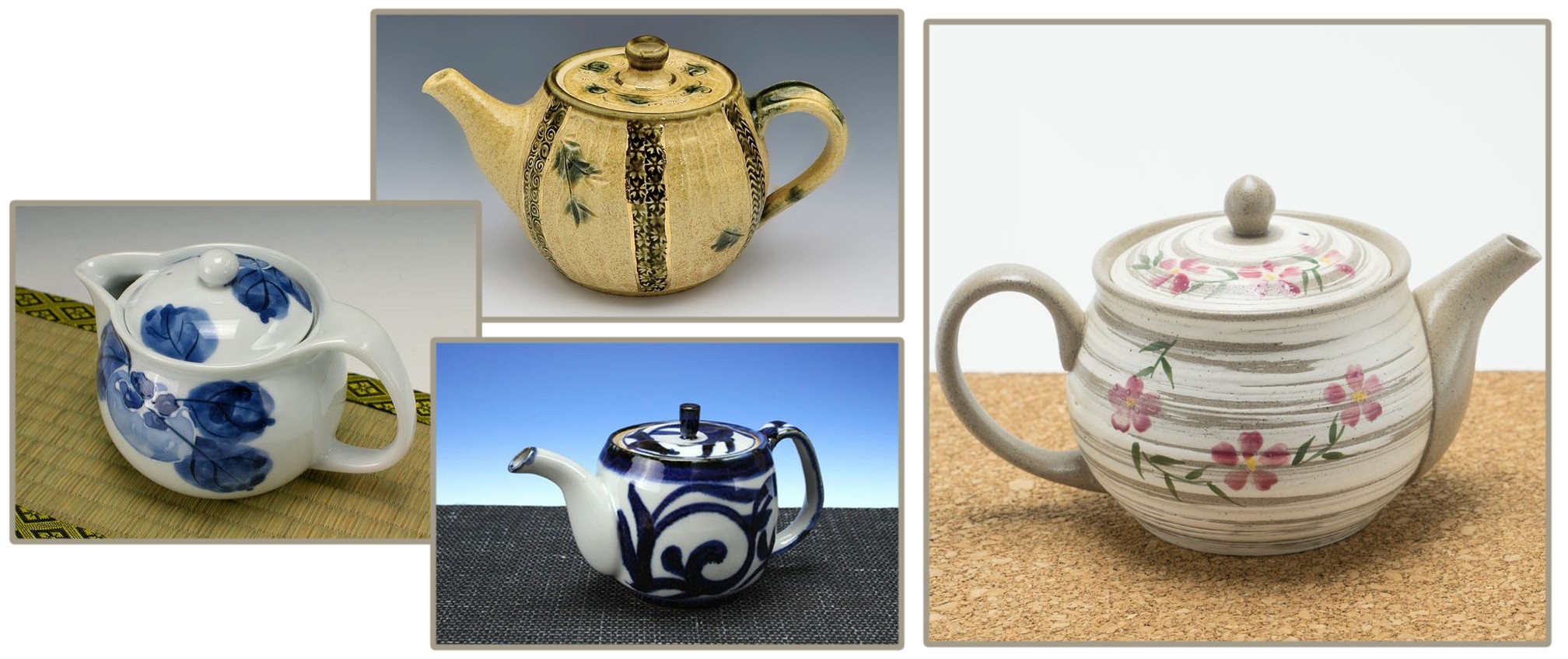 Like teapots found in Western countries, Ushirode Kyusu were originally inspired by Chinese clay teapots introduced through trade routes centuries ago. Today this timeless teapot style with its classic silhouette is most commonly used in Japan to brew European and Chinese blends, though the moderate size makes Ushirode Kyusu suitable for brewing several servings of green tea at once.
Uwade Kyusu: Japanese Top-handle Teapots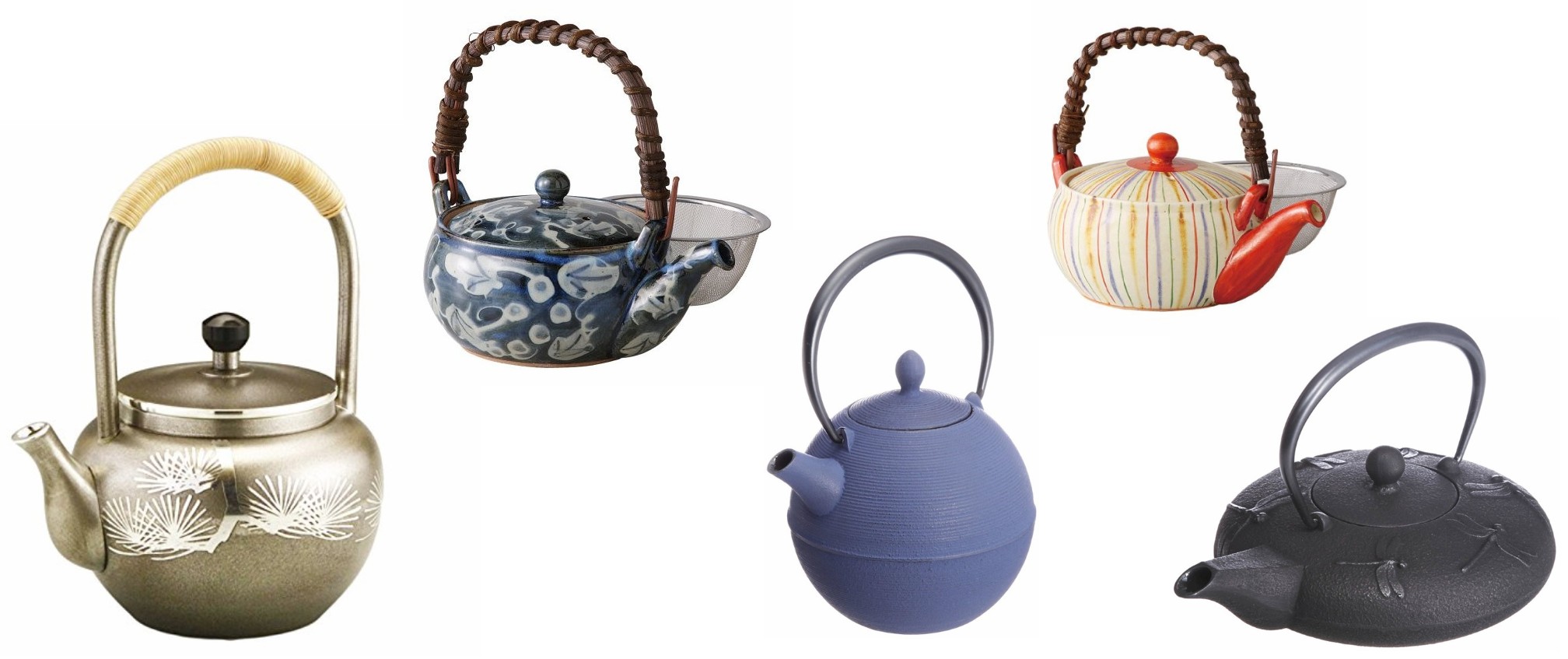 Uwade Kyusu refer to any type of Japanese teapot with a handle located on the top; and while you may not know it by name, you are probably familiar with the most famous style of Japanese top-handle teapots called "dobin." Their large handles, commonly crafted from bamboo or rattan, allow for an easy, versatile grip that protects your pouring hand from the vessel's heat-conducting material. The size is most convenient for brewing a large pot of tea—either to personally enjoy throughout the day or to serve to a party of houseguests—as well as keeping a pot of refreshing ice tea by your side during hot summer months.
Handleless Japanese Teapots
Hohin Teapots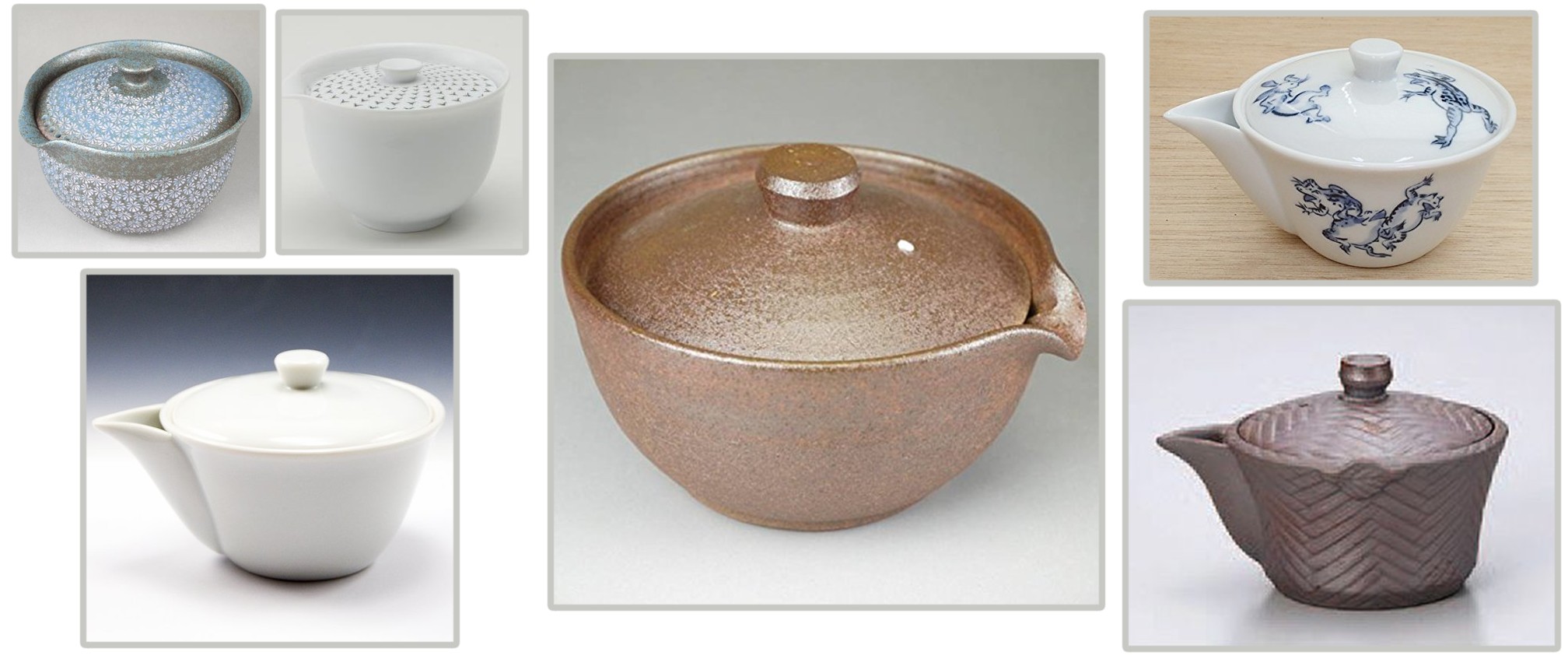 As the definitive teaware for brewing high-grade green tea in refined style and moderation, Hohin Teapots offer an authentic Japanese tea experience for serious enthusiasts. Since many of the top-tier green tea varieties like gyokuro steep best at temperatures of 60°C (140°F) or lower, Hohin remain cool to the touch, which explains the lack of a handle. In addition, the smaller single-serving capacity (around 100ml, 3.52fl oz) fully concentrates the flavor and aroma of the costly tea leaves while letting you enjoy every last drop thanks to the well-designed pouring spout.
Shiboridashi Teapots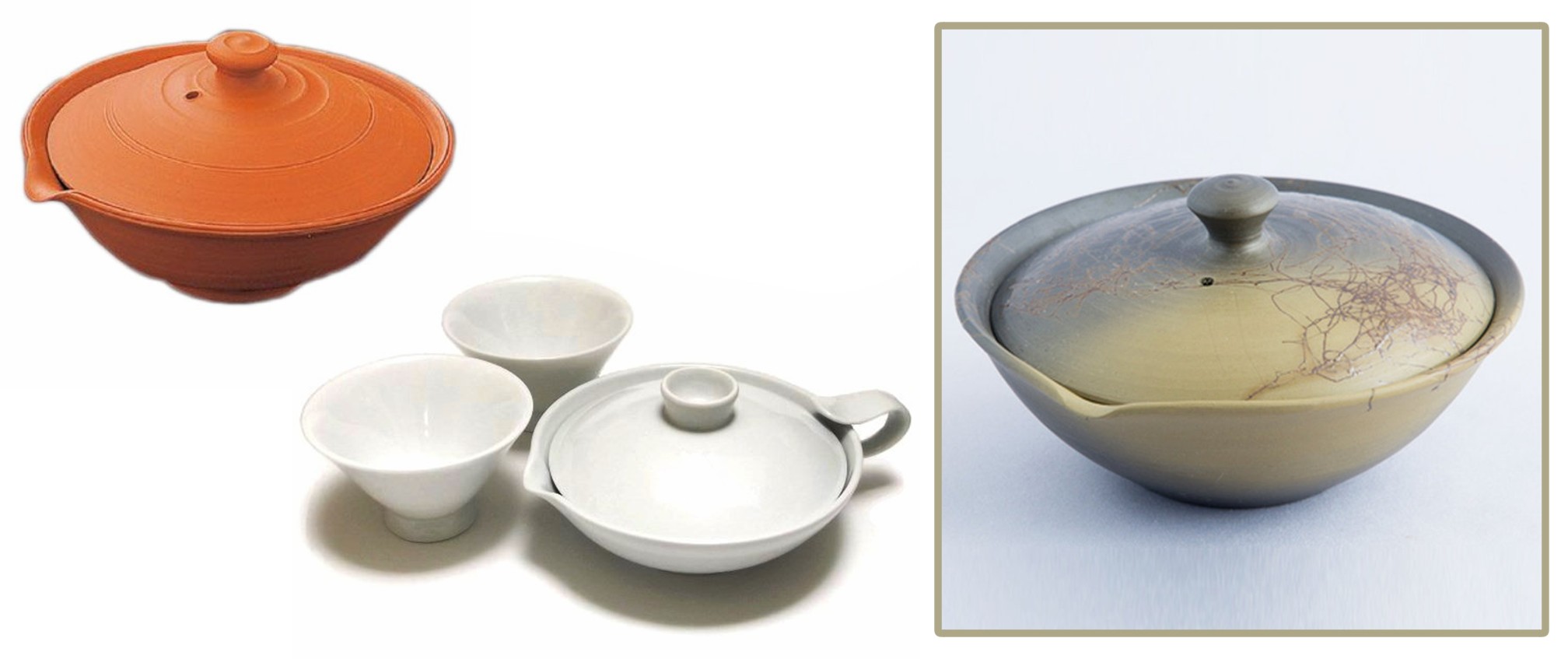 A shallower cousin of hohin teapots, Shiboridashi Teapots do not include a filter. This key variation along with the crescent moon-shaped gap between the tight-fitting lid and teapot allow the tea to smoothly pour from vessel to cup without accidental spilling. Also, because Shiboridashi have a wider surface area for the leaves to unfurl, they're able to draw out the complex flavors of high-quality teas.
Japanese Tea Sets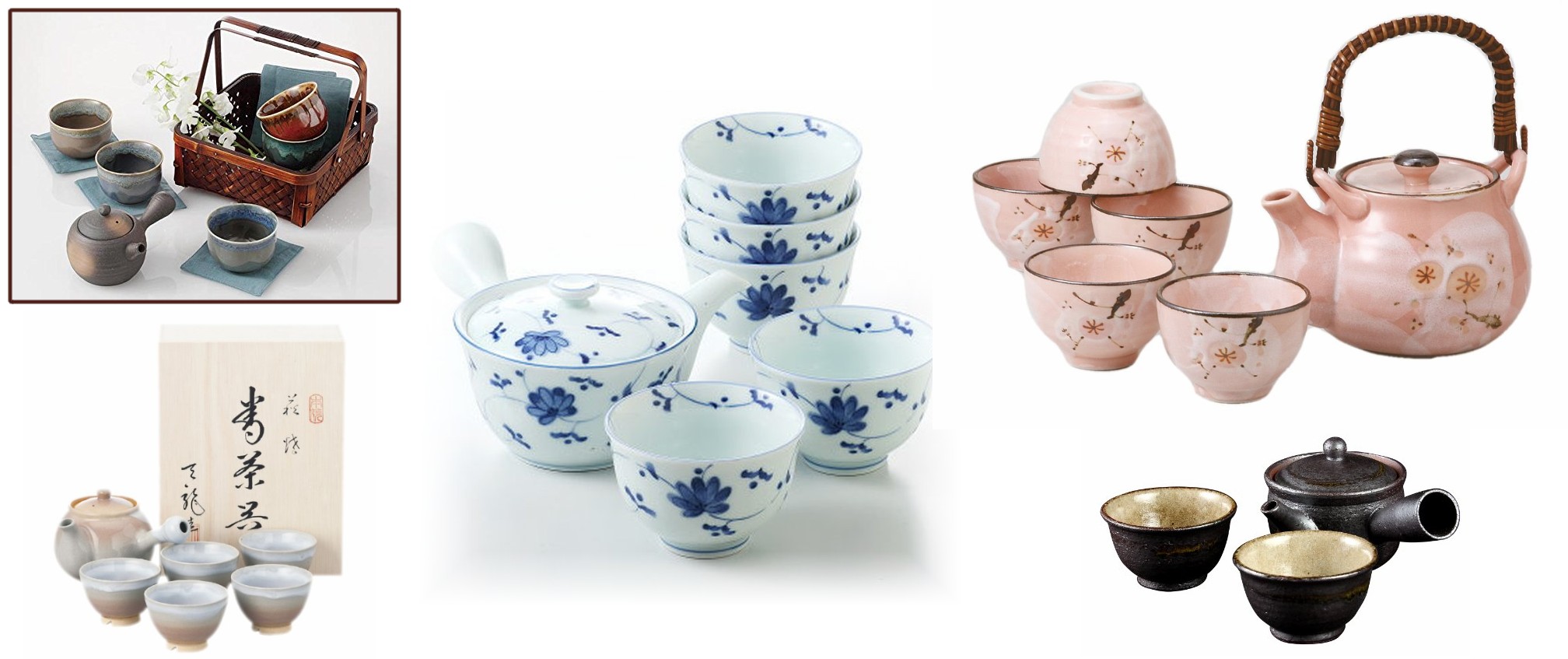 Once you've selected the perfect style of Japanese teapot, it's time to fill your cabinets with matching drinkware. Making the shopping process simpler, teapot purveyors often offer Japanese Tea Sets to match any taste from polished posh to earthy aesthetics. The shape of the teapot varies from set to set, but unsurprisingly the side-handle and top-handle styles are quite popular. Since each collection generally contains two to five teacups (often called yunomi), you'll always have an extra cup on hand when company calls.
Japanese Kettles
Though similar in shape to teapots, kettles provide a different function—boiling water or warming fluids. Because they do not include a filter, they are not traditionally used to brew tea though it is possible to use them for this purpose.
Tetsubin Kettles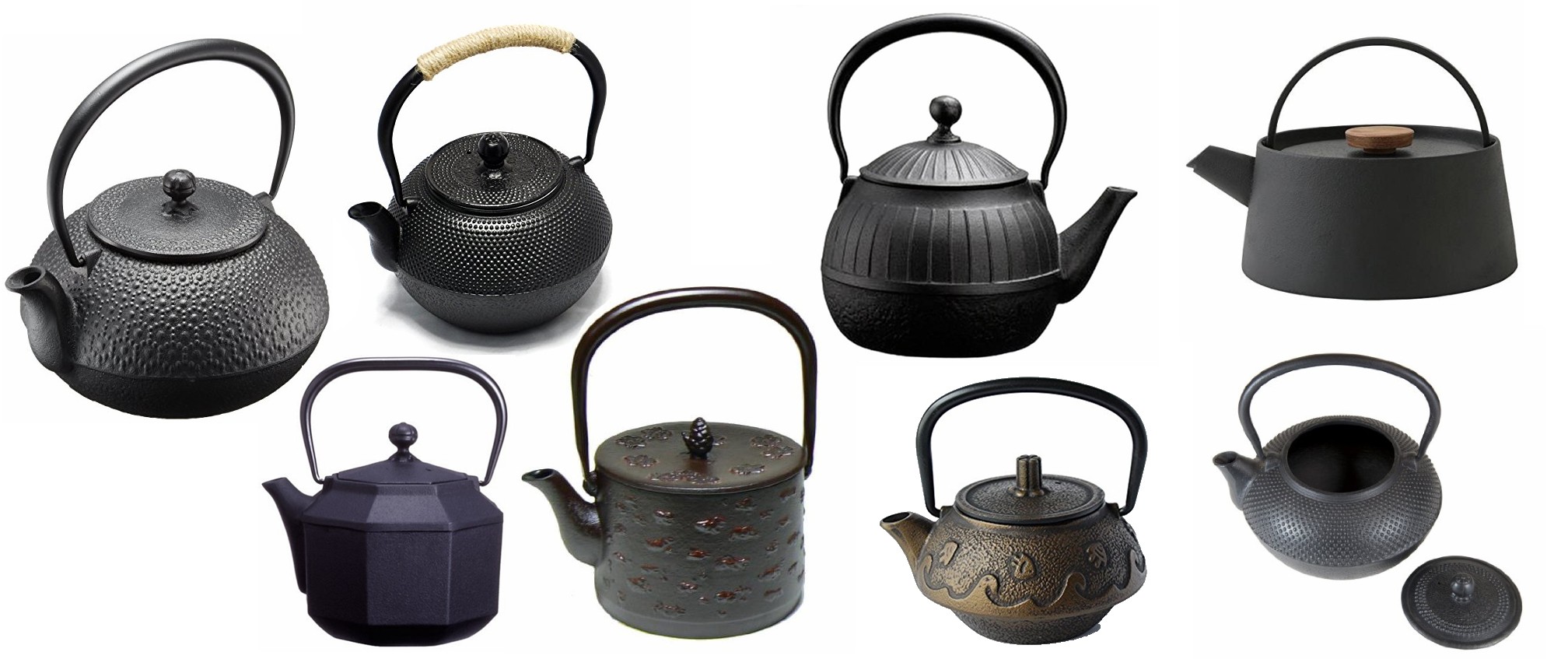 Like dobin, Tetsubin Kettles are crafted from heat-tolerant material—cast iron in this case. Ornate relief patterns make the kettles attractive kitchenware, but their usefulness goes beyond the keen craftsmanship of their outer appearances. Many tea enthusiasts claim that by using water boiled in a Tetsubin Kettle, the tea develops a sweeter, mellower flavor without any worry of a metallic aftertaste.
Kurojoka Shochu Kettles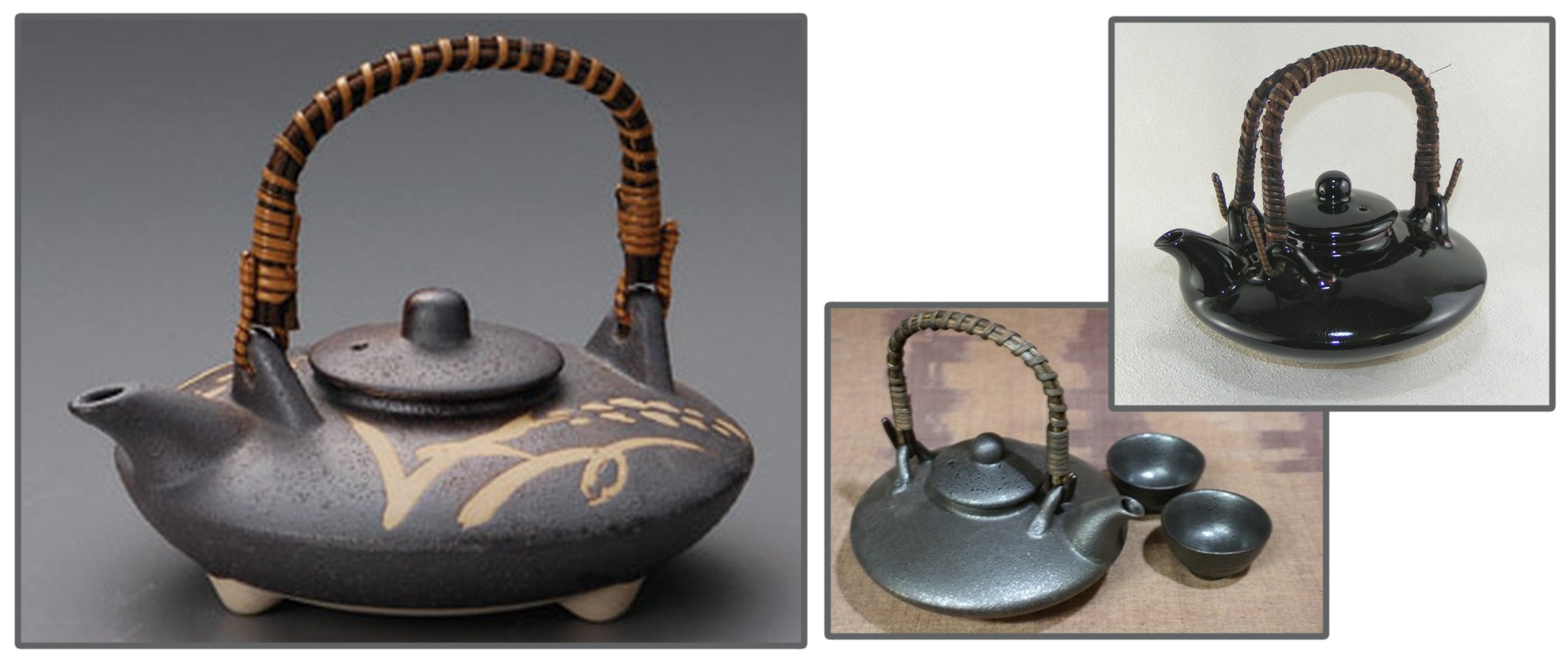 While similar in appearance to their teetotaler counterpart, Kurojoka Kettles, with their understated, ash-colored earthenware polish, are most commonly used to warm the Japanese liquor shochu during cold winter nights. Rather than dilute shochu by adding hot water directly into the glass, Kurojoka Kettles gently warm the water and shochu together when submerged in a shallow bath of steaming hot water. The patience of waiting for the heat to transfer from the water bath to the kettle should prove worthwhile, as warming the two liquids at once is said to bring out a more nuanced, sweet flavor.
Where to Buy Japanese Teapots
Whether you're ready to sweeten up your teatime tradition or take your very first sip, you can steep yourself in one of the world's oldest beverages like never before with the right Japanese teaware. With a proxy service like FROM JAPAN, you can easily have these timeless teapots and kettles delivered from Japan to your doorstep.
And if you have a taste for matcha, be sure to read our guide to Japan's Top 5 pottery styles for traditional teacups.