If you're into arts and crafts, then you've probably heard of washi tape, the decorative masking tape from Japan that's made of paper yet surprisingly sturdy. Washi tape comes in an endless variety of cute patterns and colors. It's as strong as masking tape but doesn't leave behind any traces of adhesive when removed, so it's gentle enough to use on photos—in short, washi tape is every crafter's dream.
In case you have yet to experience the wonders of washi tape or are looking for ways to up your washi tape game, here are a few fun and easy ideas. All you need is some washi tape and a craft knife or some fine point scissors to get started.
Decorative Masking Tape Brings Some Color to Boring Office Supplies and Stationery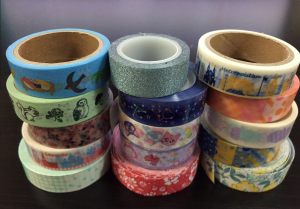 Washi tape can add a bright splash to everyday office supplies. Wrap it around binder clips and tuck the loose edges inside the clip for a colorful way to hold your papers together. Or try wrapping some plain number 2 pencils in washi tape to make a cute writing tool. You can also apply strips of washi tape along the binding of notebooks, or go all out and completely redesign the covers. Once your stationary has been transformed by washi tape, you'll never want to go back to bland!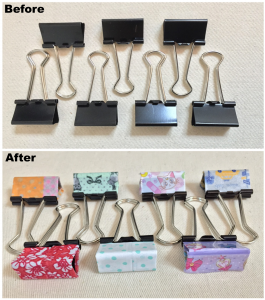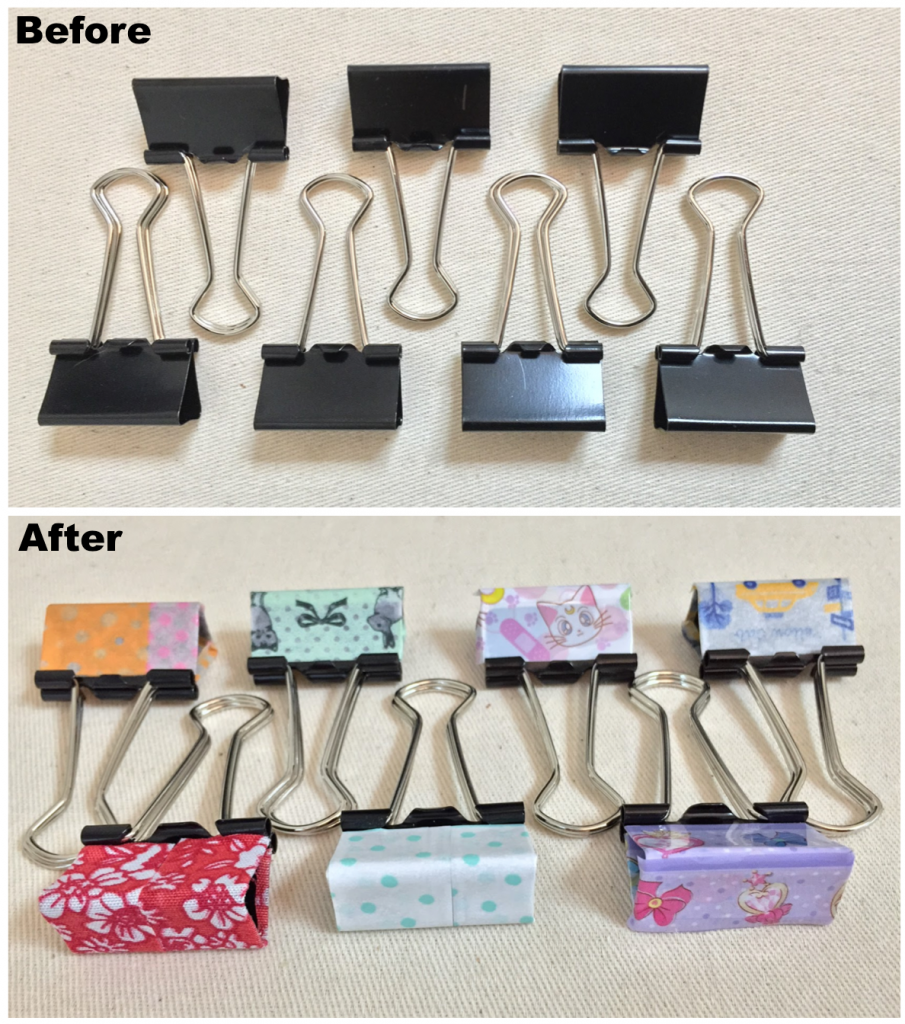 Washi Tape Craft Ideas for Scrapbooks, Photo Albums and More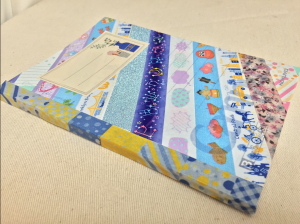 Just in case you're a scrapbooker or photo freak who doesn't already know all about the wonders of washi tape, just think of the possibilities: In addition to making your scrapbooks or albums themselves even prettier with washi tape, you can also stick it directly onto Polaroid photos or use it to freshen up an old picture frame. If you can't drill holes into your walls to hang picture frames, you can actually create "faux frames" out of washi tape and stick your photos directly to the wall. You can also use washi tape to create your own inexpensive wall decals, such as branching trees and geometric shapes. Washi tape is easy to remove and is gentle on both paint and wallpaper, but of course you should make sure to test your washi tape out in an inconspicuous spot before use.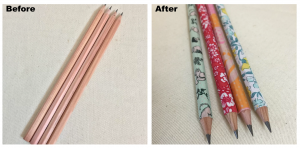 Clean Up and Get Organized
If you're having trouble keeping track of your daily tasks, try applying strips of washi tape on your calendar or in your agenda to make important dates stand out. Write notes in your planner on top of the washi tape for an extra bright reminder that you won't miss.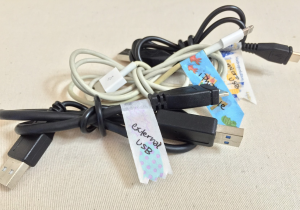 Washi tape is also great for organizing physical spaces. For example, if you've got a lot of miscellaneous device cables stashed in a drawer somewhere, label and organize them by folding a strip of washi tape in half around the cord near the plug end to make a small tag. Then simply label the tags with a pen or permanent marker.
Washi Tape Designs for Cellphone Covers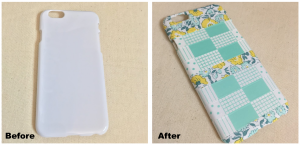 Having a hard time finding a cell phone cover that fits your unique style or personality? Try designing your own with washi tape. Just get a hard shell phone cover in "clear" or "white" and apply strips of washi tape across it. To open up the button holes on the side of your phone cover, take a craft knife or fine point scissors and cut an "x" through the paper where the holes are. Then tuck the tape edges inside the case, and voila! A brand-new design that is totally unique to you. To protect your new design, apply clear nail polish and allow it to completely dry before using. Your phone cover will be the envy of your friends!
Parties and Presents
Not surprisingly, washi tape can also bring an extra cute touch to party decorations. Try wrapping small strips of washi tape around the tops of toothpicks and trim the edges into different uniquely-shaped flags. Insert your toothpick flags into cupcakes, or use them to serve a cheese platter or other one-bite hors d'oeuvres such as bacon-wrapped tomatoes, Swedish meatballs, and cocktail wieners. You can also wrap different styles of washi tape around plastic drink stirs to make personalized drink tags that will help keep your party guests from losing track of their individual beverages.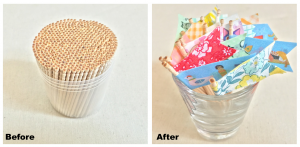 If you're attending a party and suddenly find yourself out of gift wrap for the present you're bringing, just make your own! Simply cover the present in some newspaper or plain white copier paper and then apply washi tape all around it. Don't be afraid to try crisscrossing or overlapping different styles of washi tape in playful patterns. In the spirit of going overboard, you can even create a washi tape bow to go on top of the present.
Where to buy Washi tape

These are just a few examples of different situations where you can use washi tape to add a fun, crafty, and personalized touch to just about anything. Washi tape is inexpensive, comes in patterned as well as "anime tape" versions, and it's easy to remove and reapply, so don't be afraid to experiment and try decorating your old things in new ways. One place to find many anime washi tapes is Animate's Online Shop. Use our shopping service to order all kinds of washi tape from Japan, outside of Japan!