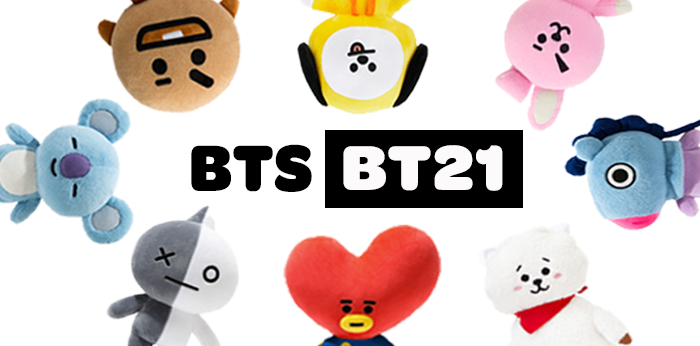 Have you heard of BTS? That's a silly question to ask, of course you have. BTS (also known as the Bangtan Boys or Beyond the Scene) is hard to miss no matter where you are in the world. In between giving keynote speeches at the UN and sitting on Ellen Degeneres's couch, you wouldn't think the seven members of BTS would have enough time to also create the eight BT21 characters!
BT21 is a series of super adorable characters in partnership with Line Friends, a character-oriented subsidiary of the messenger app Line. The characters were officially introduced in 2018 with each character based on an individual BTS member. Their cute little faces grace a variety of lifestyle products ranging from homeware to stationary.
More recently the characters made their first foray into the mobile game world with the title PUZZLE STAR BT21.
BT21's characters were designed to be enjoyed by all – you don't have to be a fan of BT21 to see how adorable they are! To see what we mean, let's take a closer look at all the characters. ❤️
BT21 Characters
BT21 Koya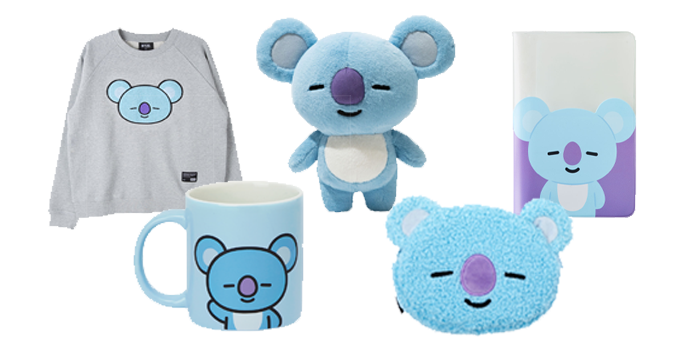 Koya is a smart, but sleepy koala who was designed by BTS' leader, Rap Monster (or RM for short). He is a thoughtful character who spends his time pondering over life's big questions alongside his BT21 friends – in between naptimes of course.
BT21 Tata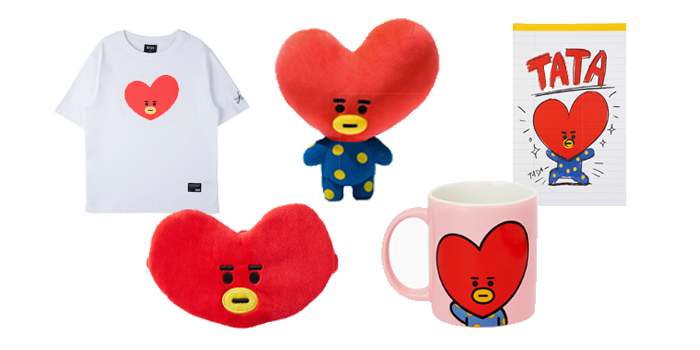 Tata is a shapeshifting alien with a heart-shaped head full of curiosity designed by V. Tata first came to Earth in order to spread the message of love and in the process made tons of friends, including the BT21 members. He seldom smiles but he is always excited to go on new adventures with his friends!
BT21 RJ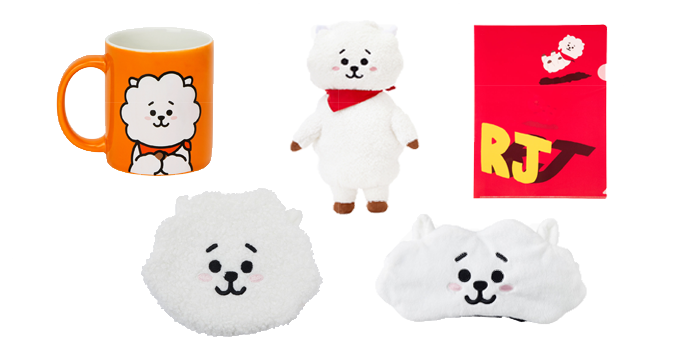 RJ is a kind and polite alpaca, designed by Jin, who is never seen without his signature. RJ loves to eat and you can often find him secretly munching away on sweet treats. Despite being quite timid he loves to spend time with the other BT21 characters.
BT21 Chimmy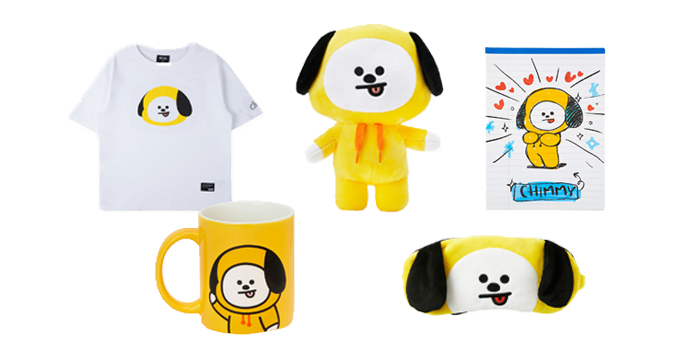 Chimmy is a playful puppy who always has his tongue out and was designed by Jimin. Chimmy loves to play jokes on the other BT21 characters, but when you get to know him he shows himself to be a hardworking and charming friend.
BT21 Cooky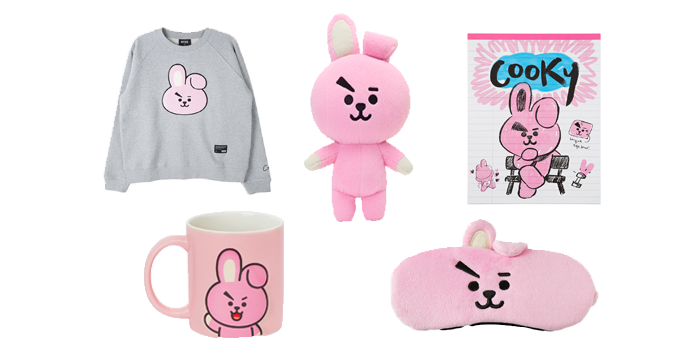 Cooky is a hyperactive bunny who loves weight training, designed by Jungkook. He may be a cute little bunny, but Cooky packs a punch! Cooky uses his muscle power to protect his BT21 friends from danger.
BT21 Shooky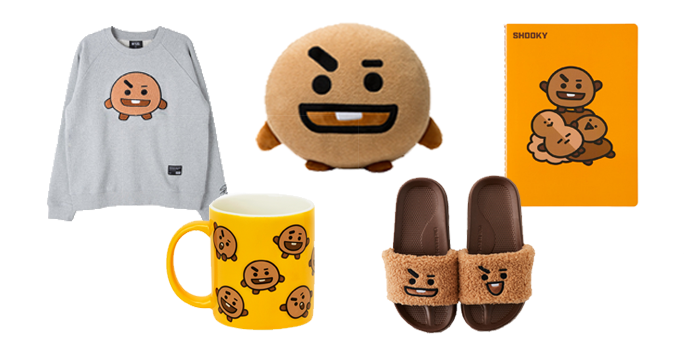 Shooky is a naughty little chocolate chip cookie and the troublemaker of the group. Suga, Shooky's creator, claims that he is actually very emotional despite his love of mischief and that he can display up to 300,000 different expressions! While this may be an exaggeration, no one can deny the cuteness of this little cookie.
BT21 Mang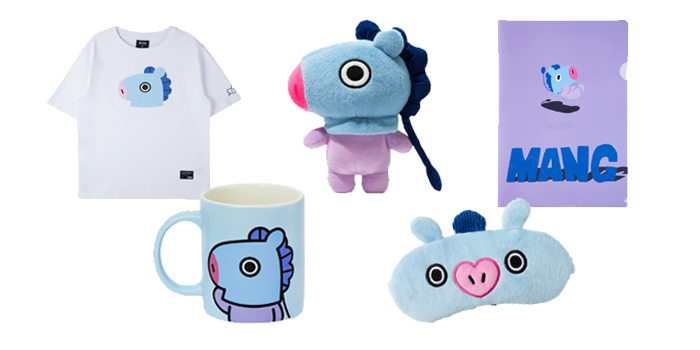 Mang is a mysterious character who has a passion for all things dance and was designed by J-Hope. Mang always wears a horse face mask to hide his anonymity, so it is unknown what species he is. Despite his cool, street-smart exterior, Mang is actually a sensitive soul who writes in his journal every night.
BT21 Van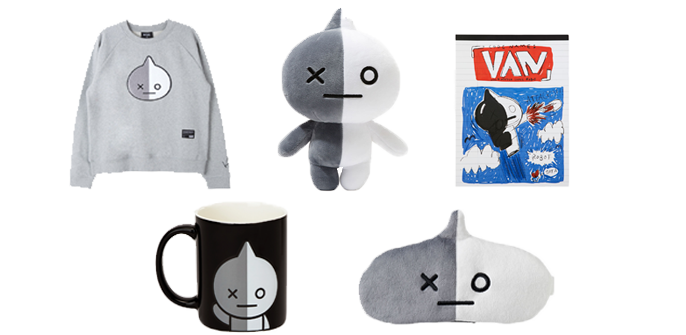 Van is Tata's robot from outer space and is the protector of all the BT21 friends. He was created by Rap Monster to represent BTS' fandom, A.R.M.Y.
BT21 Collaborations
BT21 x Converse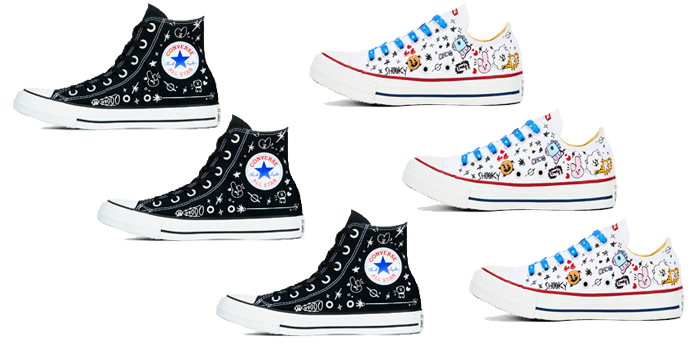 BT21's first-ever collaboration was with the iconic shoe brand Converse, featuring a new version of the Chuck Taylor All Star with adorable doodles of the BT21 characters. On the day of release, the collaboration items sold out within ten minutes across four official online stores!
BT21 x Anti Social Social Club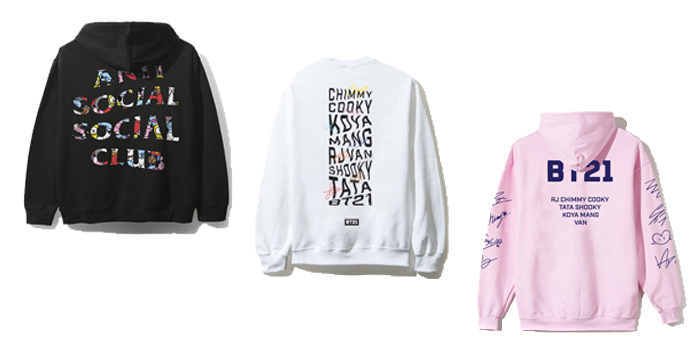 There was a lot of hype around BT21's collaboration with Anti Social Social Club, one of the most popular streetwear labels on the scene. The collection features the BT21 crew encompassed within Anti Social Social Club's iconic logo. Much in the same fashion as the Converse collaboration, once the collection was dropped, every single item sold out within minutes.
How to buy BTS BT21 Merchandise
Our name might be FROM JAPAN, but that doesn't mean that we can't help with getting you the latest K-pop merchandise! The Korean Wave hit Japan years ago, meaning that Japan has access to all sorts of exclusive Kpop goodies – including BT21 merchandise. In fact, the LINE Friends flagship store in Harajuku has a whole floor dedicated to BT21. But these products can be a little difficult to get your hands on if you don't have the right know-how. That's where we at FROM JAPAN come in! We can help you find Japan-exclusive and sold-out BT21 items on auction sites and other Japanese shopping sites, delivering them straight to your door. Join the A.R.M.Y with FROM JAPAN!