How to Get Glamb Items From Overseas
In this guide, you'll learn how to easily order items from the renowned Japanese fashion brand glamb without going all the way to Japan.
What is glamb?
"Grunge for Luxury"
That's the tagline for Japanese luxury brand glamb. Established in 2003 by Kan Furuya, this brand actually started out in Vancouver, Canada, before it was more throughly established in Japan. Since then, glamb has become one of Japan's most popular fashion brands due to their unique "grunge" and "streetwear" style aesthetic, which has gained them fans not just in the country, but also worldwide.
Aside from their yearly collections, glamb is also perhaps most known for their collaborations especially their pop culture and anime collaborations. You can find a few examples of their ongoing collaborations below.
---
What glamb collaborations are there?
Some of glamb's most popular collections include their collaboration pieces with anime, including Jojo's Bizarre Adventure, Naruto, and My Hero Academia. They're not just limited to anime though — they've also collaborated with other popular Japanese pop culture media like Hololive. In the past, they've even created collections for icons from the West like Stanley Kubrick and The Rolling Stones. Below, you can see some of glamb's collaboration lineups that they recently released new items for.
glamb x JoJo's Bizarre Adventure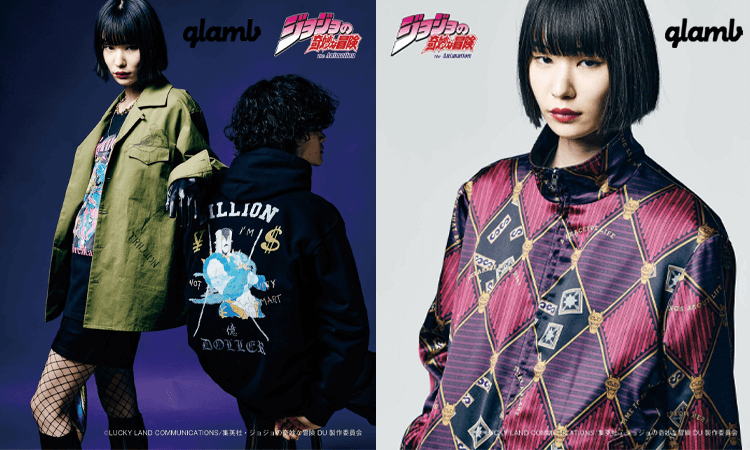 glamb x Hololive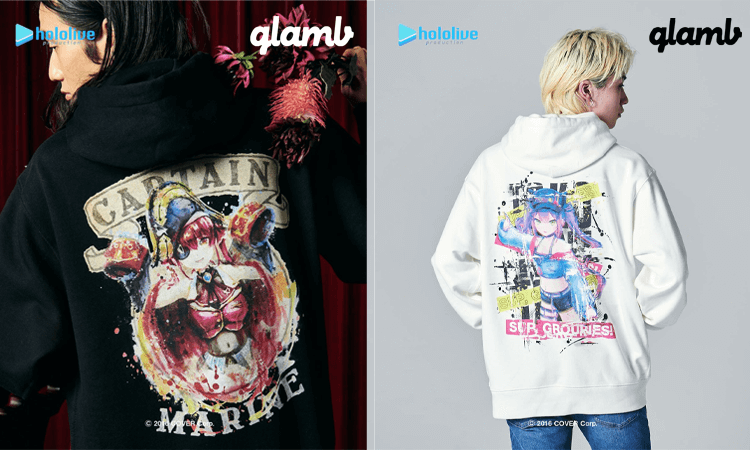 glamb x Naruto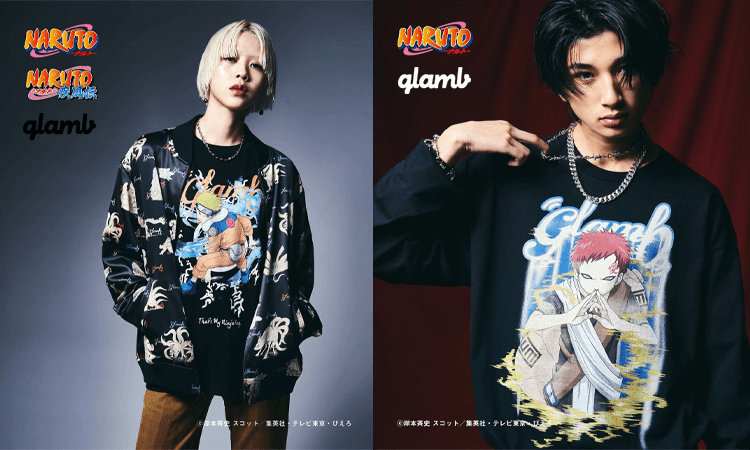 glamb x My Hero Academia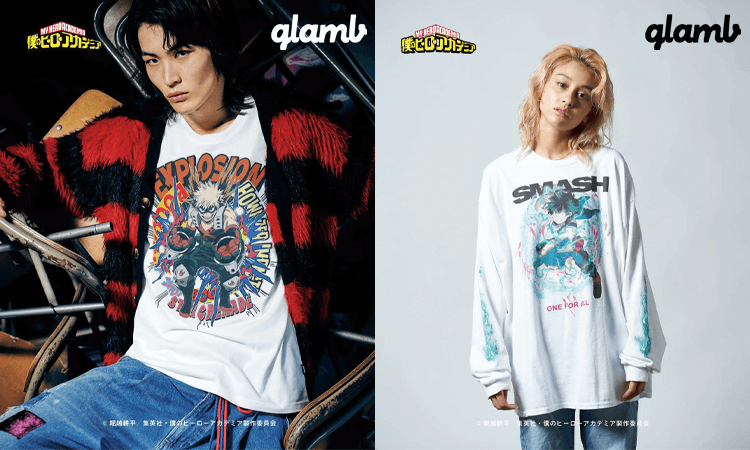 glamb x YuYu Hakusho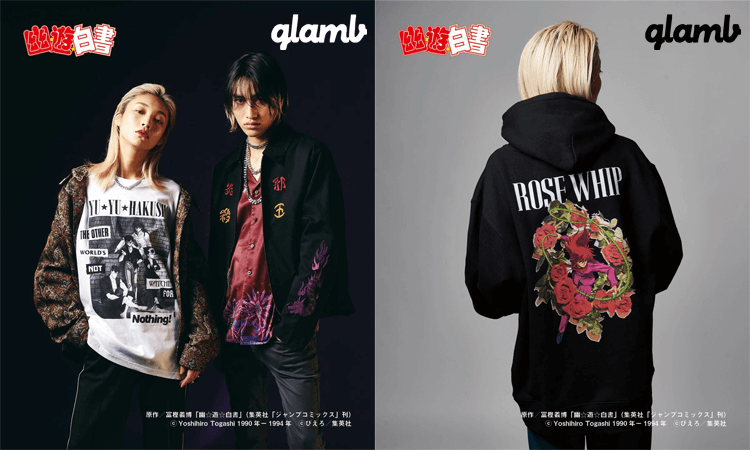 glamb x Blue Lock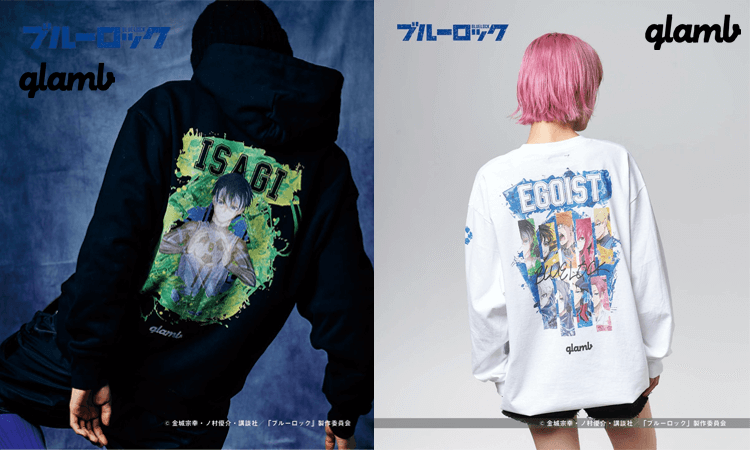 ---
How can I buy glamb if I don't live in Japan?
There are two ways you can order glamb items from overseas! Let us introduce you to them.
Option 1: Through glamb's website
Step 1: Browse glamb items through their website.
You can browse items directly through glamb's website. We'll take you through the different parts of the website that can be useful to you.
1: Category – This is where you can browse glamb's products based on categories like Shirts, Pants, Headwear, and much more.
2: Collaboration – Clicking on this button will take you to glamb's special page dedicated to their Collaboration items. You can see their current collaboration items here and also ones from the past.
3: Language – Towards the lower left side of the page, you will see a drop down button that is set to default with JAPANESE. This is the language menu. If you click this, then click on ENGLISH, you will be switched to the English page, which makes it even easier to browse for items!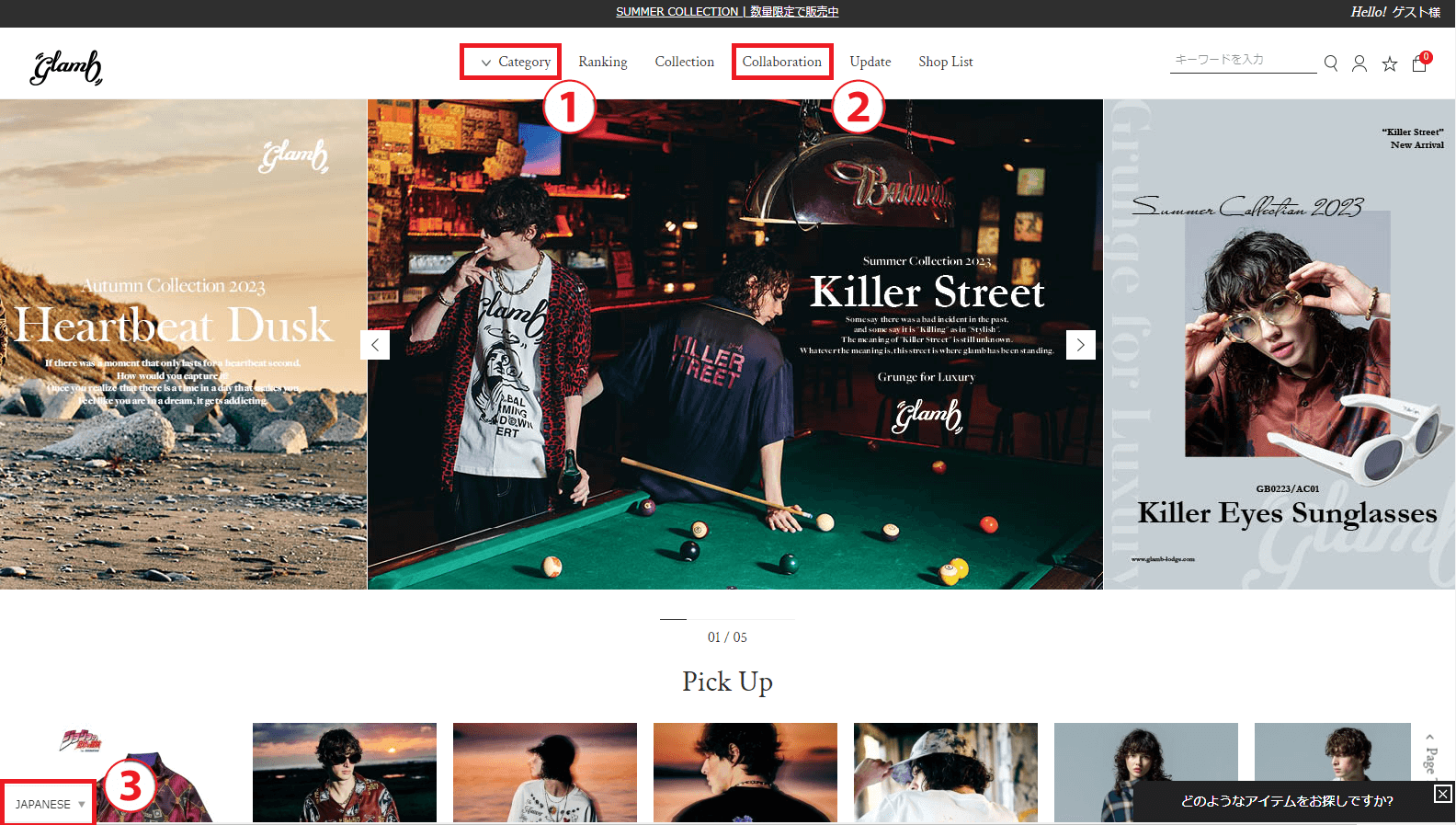 Step 2: Find the item you like and check the item description.
Below, you'll see an example of what item listings look like from glamb's website. In this example, we're using one of the Jojo's Bizarre Adventure T-shirts. You can see which sizes are sold out and which ones are still in stock. If you scroll down, you will also see some more information about this item.
If you've checked that everything looks good to you, proceed to the next step.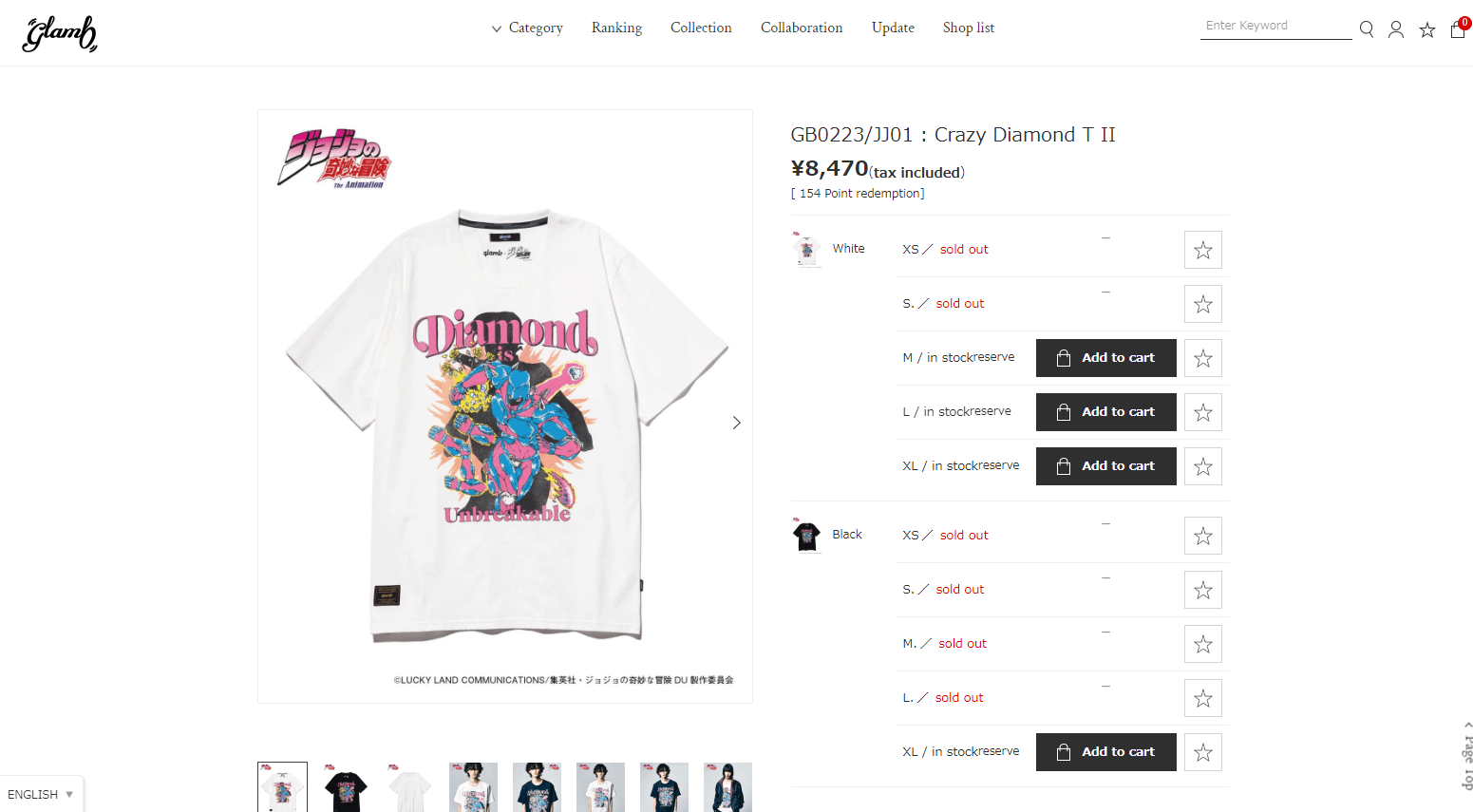 Step 3: Click the "Order from Overseas, Purchase through FJ" button.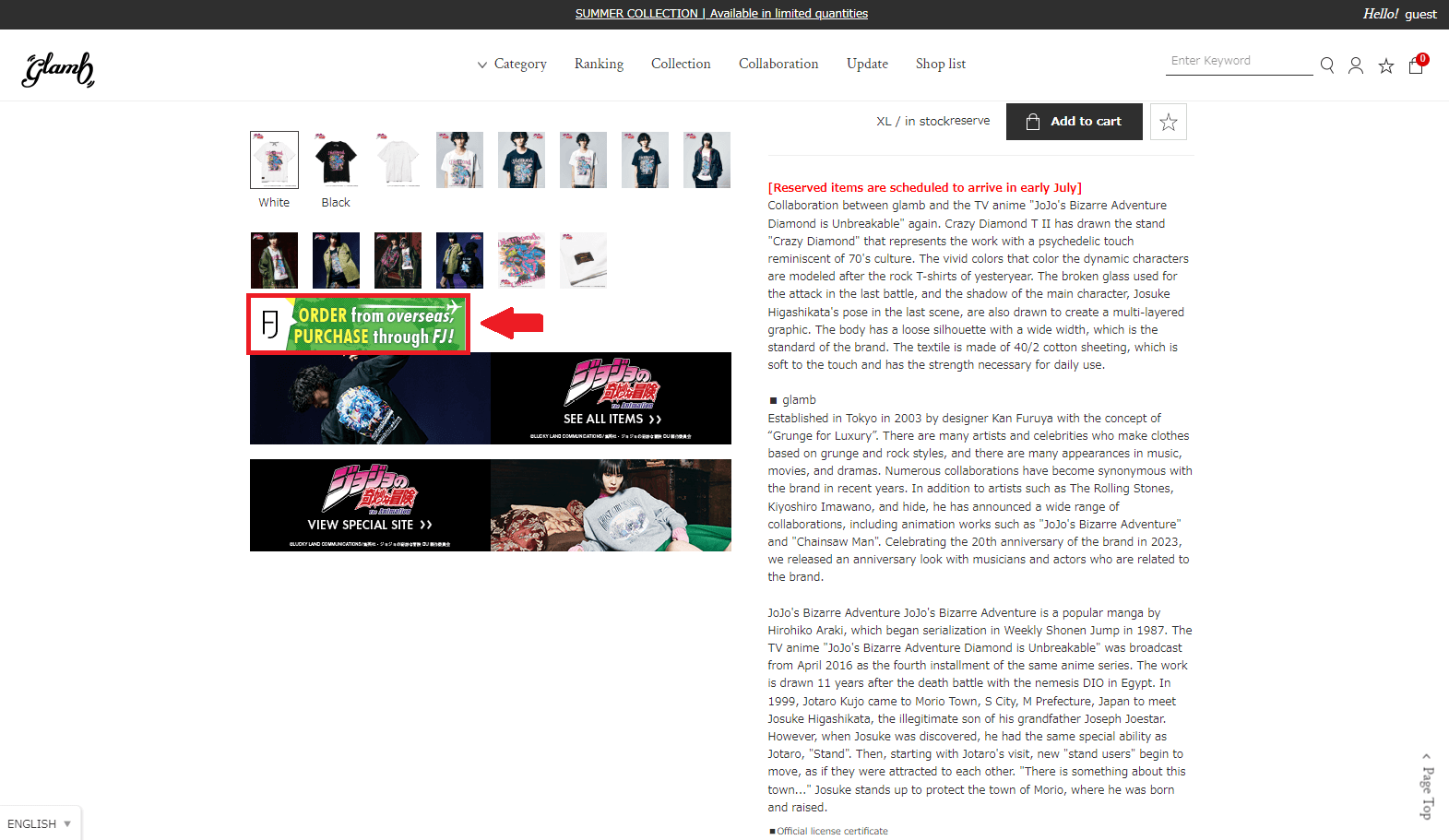 You can see the button highlighted in red with an arrow pointing towards it in the screenshot above. Once you click this button, you'll be taken to a page that looks like this below: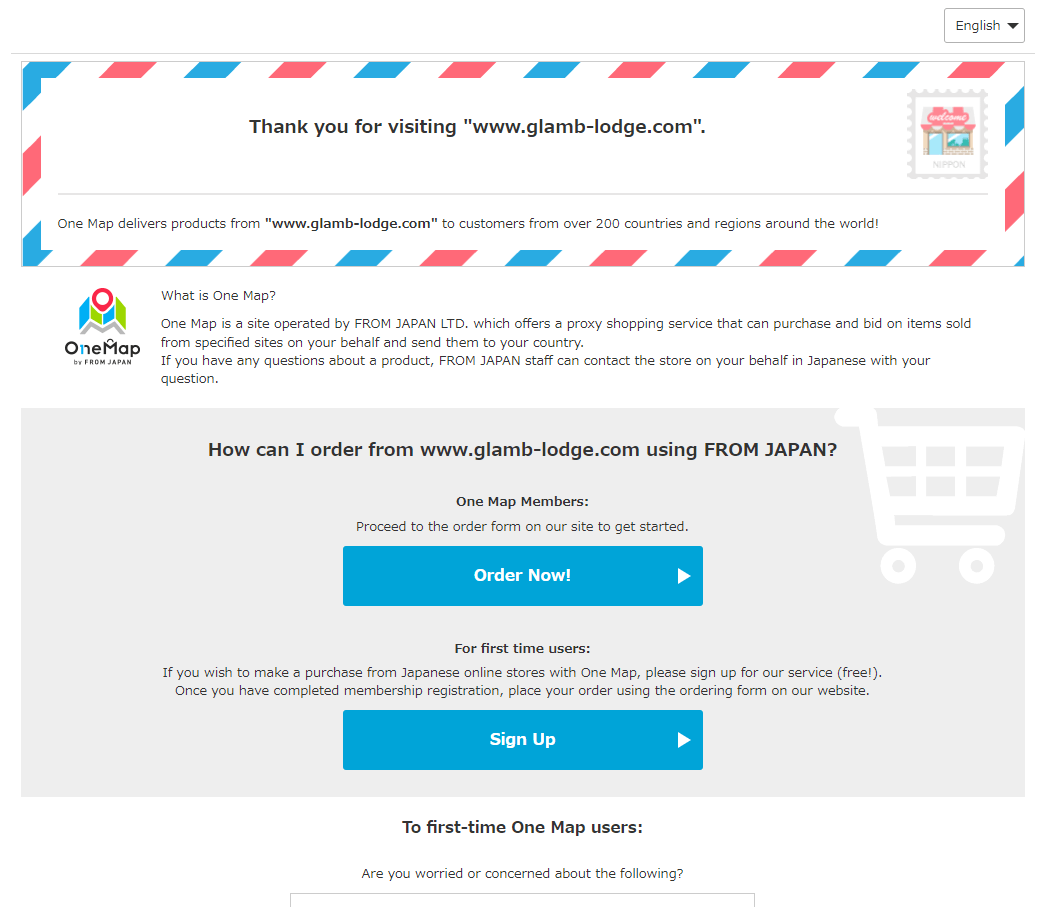 If you haven't signed up with our service already, One Map by FROM JAPAN, you'll need to sign up at this stage so you can proceed to ordering this item from outside of Japan. But if you already have an account, then simply click the Order Now! button, which will take you to a page that looks like this below:
Step 4: Complete your price quote request.
This step might look complicated, but in this step you'll only need to fill in information and then you're good to go! For the Item Name, simply copy and paste the item name as it appeared on glamb's website. Then input the number of items you want next to Quantity (however, please note that in some cases, if there is a low stock of the item you want, you might not be able to order more than 1).
IMPORTANT: When purchasing an item from glamb that has different color and size options, please make sure to fill your desired item color and size in this form correctly so that our Customer Service team can order the correct item for you.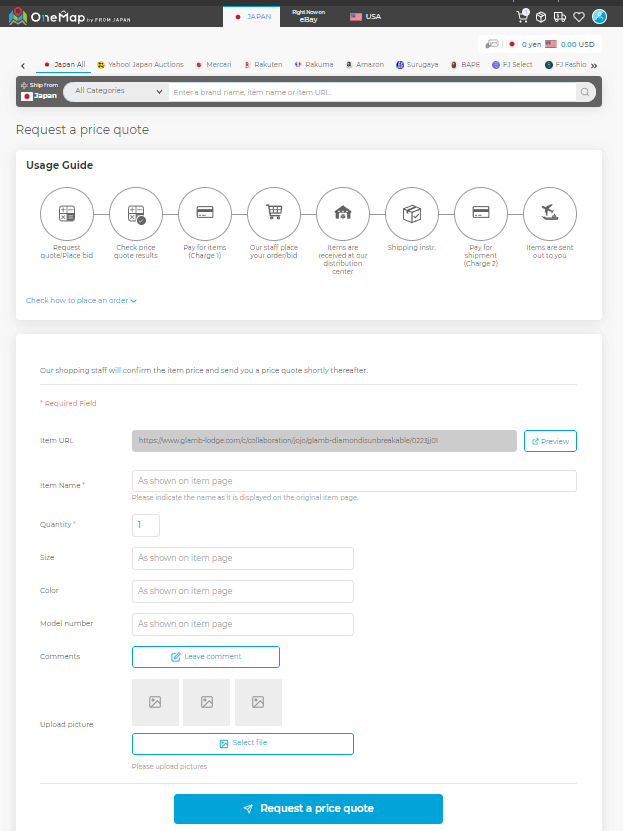 Once you've filled this form up, our Customer Service team will process your request and you can proceed to purchasing your item and completing your order as normal.
Option 2: Through FJ Fashion
Step 1: Browse glamb items through FJ Fashion
If you're not familiar with us yet, we're One Map by FROM JAPAN, and we're a proxy shopping service for Japan and USA online stores. What this means is that even if you don't have a Japanese or US address, and when online stores don't have international shipping options, we can buy things for you!
FJ Fashion is a special section of our website dedicated to fashion items like Japanese fashion brands and Japanese secondhand stores that sell luxury secondhand items. The items that appear here are from brands and stores that we have collaborated with, so we can assure you the the items are authentic and of good quality. You can start browsing for glamb items on our site by clicking the button below, which will take you to a page that looks like this: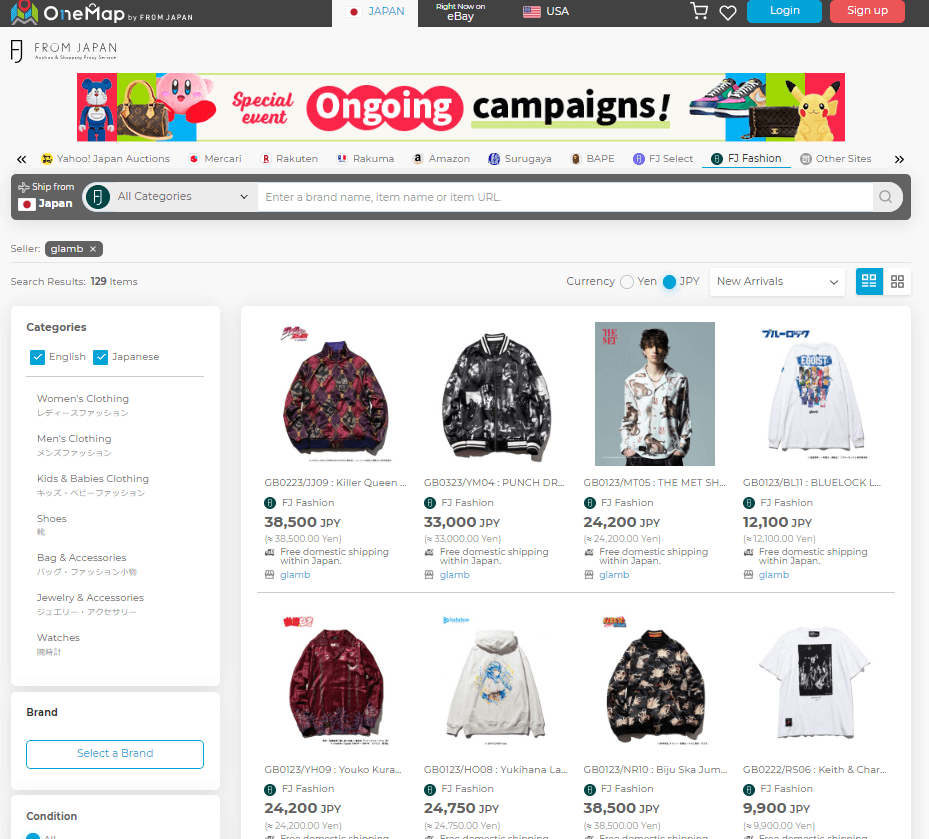 Step 2: Add item to your Cart
Once you've found an item you like and are ready to add it to your cart, this is where you will be prompted to register for an account if you haven't already. It's then as simple as clicking on the "Add to Cart" item for all the different items you want to buy. We have a 45-day free consolidation service too, so this means even if you get different items, you can get them shipped to you together to make it more convenient.
Step 3: Pay for Charge 1
When you're ready, you can secure your item by paying for Charge 1. If you're new to our website and don't know what this means, please take a look at our Guide for First Time Users page to get more information.
Step 4: Complete your Order
Once your Charge 1 order is processed, you can proceed to your Charge 2 payment which will include things like the international shipping fee that will vary depending on which country you're buying from. Once this is settled as well, your items will be prepared for shipping, and you can look forward to the arrival of your stylish new glamb items!
---
If you have any questions, please feel free to get in touch with our Customer Service via email, through info@fromjapan.co.jp or via our Inquiry Input Form. Happy shopping!