How to Order Cute Yukata and Yukata Sets Directly from Japan
In this guide, we'll introduce you to a great website with super adorable yukatas and yukata accessories, and also guide you on an easy way that lets you directly purchase cute yukata from Japan.
What is a Yukata?
First off let's discuss: What is a Yukata?
A Yukata (浴衣 in Japanese) is a type of kimono. Compared to the more formal, more intricate, more heavy style of a traditional kimono, yukatas are meant to be worn in summer so they are usually made of a breathable cotton material.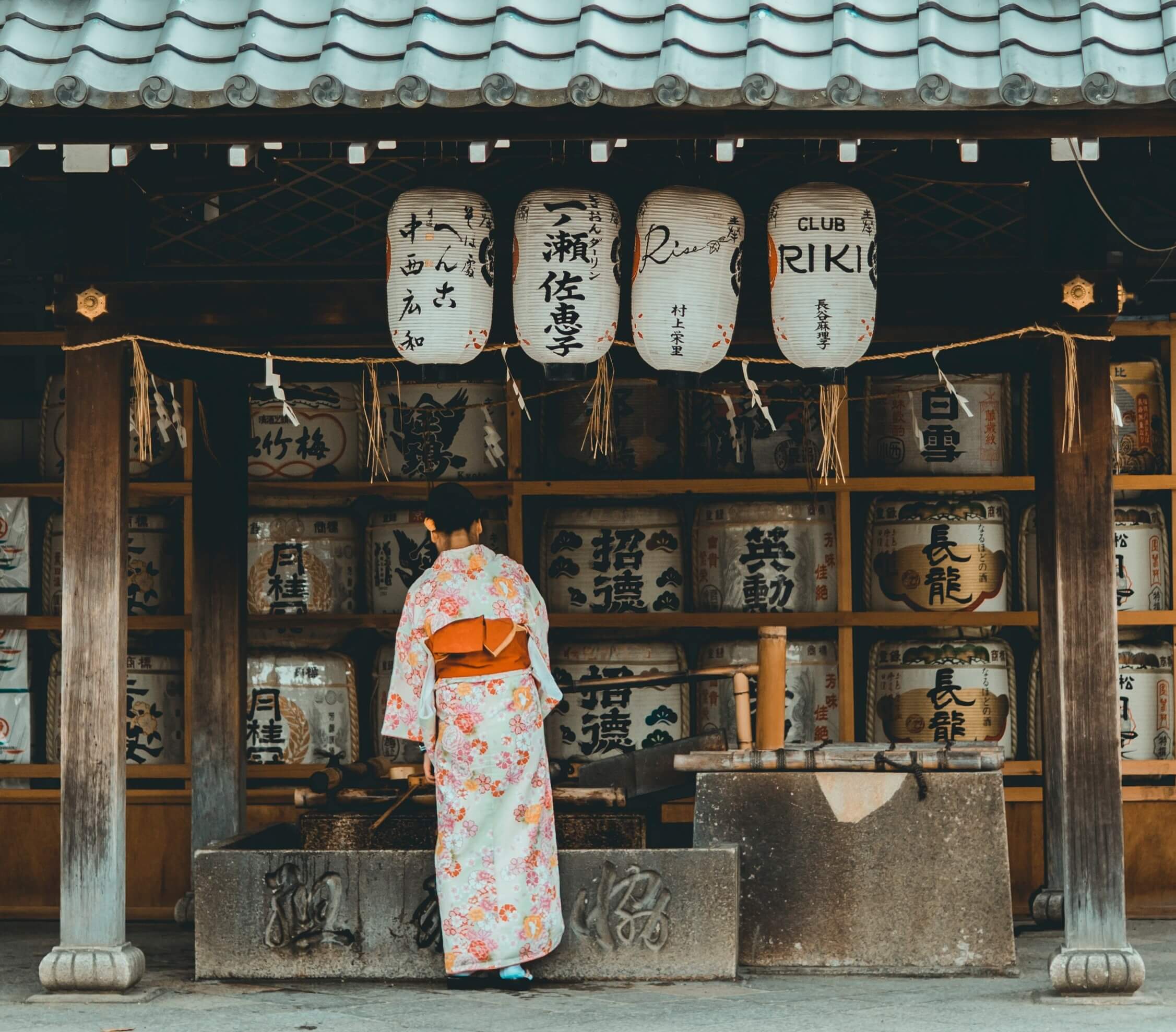 In Japan, women wear them to going to onsens (hot springs) or to summer festivals, where they can enjoy festivities such as fireworks, food stalls, and traditional processions with an outfit that lets them stay comfortable. Although they are not a required outfit for these places, yukatas are one of the ways Japan stays connected to its traditional culture.
---
How Can I Buy Yukata if I'm Outside Japan?
Fortunately, in this modern day of the internet, there are services that allow you to purchase items from Japan without needing to spend all the money to go all the way here!
Our service, One Map by FROM JAPAN, is a proxy service that lets you do this. You can buy anything from Japanese and American online stores and auction sites, and we make it possible for these items to get sent to you.
One website where you can buy yukatas is called GRL. GRL is a really popular online fashion website in Japan, beloved for their affordable prices and their wide range of clothes in beautiful girly styles. They sell everything from your usual tops, dresses, pants, and skirts — and they also have everything else you need to include your fashion ensemble, including bags, shoes, and accessories.
If you're ready to have your own super cute yukata, then our guide below will help you achieve that!
Step 1: Browse the GRL Website
GRL has a section of their website dedicated to their yukata and yukata accessories collection. You can browse their Yukata page here and start browsing for items.
What Yukata Items Can I Buy?
Yukata
The great thing about buying a yukata from GRL is that their yukatas already come in a set, which includes not just the yukata itself, but also the sash (obi) that you wrap around your waist, and also a ribbon that clips on to this obi to complete the outfit. They also have a variety of colors and patterns that you can choose from.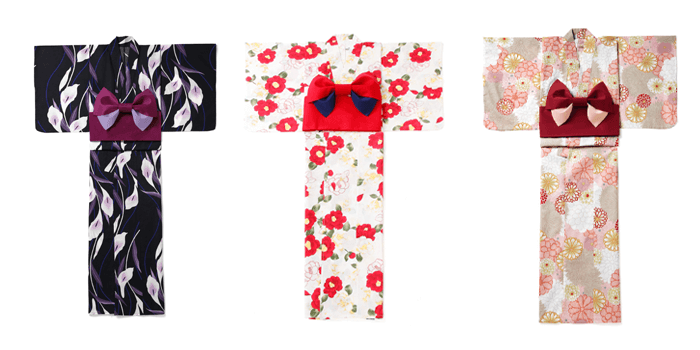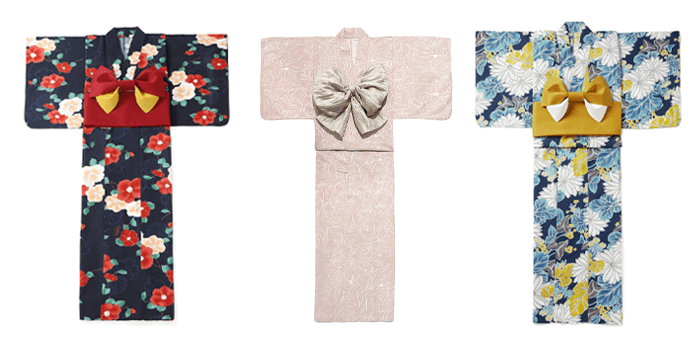 Note about Sizing: GRL's yukatas only come in a free size (F). To check the size of the yukata you're looking at, you can go through the item description page and look for the section under サイズF. Sizes are written in centimeters, so you can copy paste this section (screenshotted below) on to a translation app or website to get a better idea.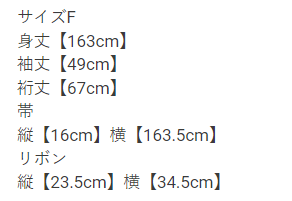 If you don't have access to translation websites or are still confused, here's what the above terms mean written in the order that they appear:
身丈 – Length of Clothing
袖丈 – Sleeve Length
裄丈 – Length from sleeve to sleeve 
帯 – Obi (Sash)
縦 – Length, 横 – Width
リボン – Ribbon
縦 – Length, 横 – Width
Bags for Yukata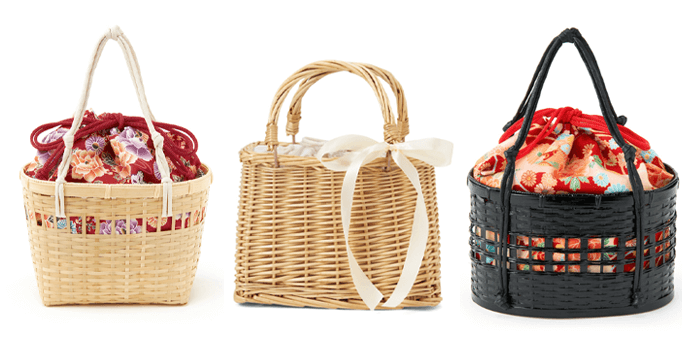 Bags used with yukatas tend to be woven types as part of their traditional aesthetic. GRL has a good variety of yukata bags that keep that aesthetic while also adding a unique, modern style to them.
Geta (Yukata Slippers)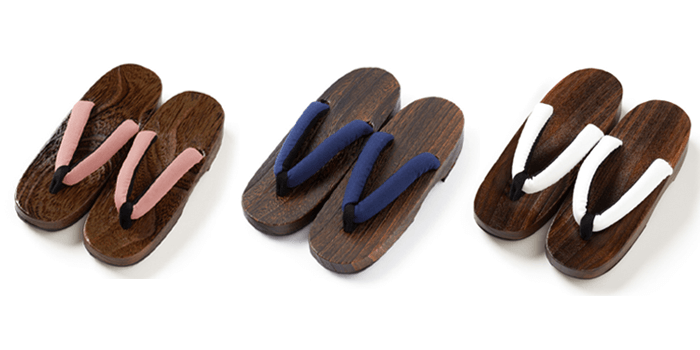 Geta is what the traditional footwear worn with yukatas and kimonos is called. Although GRL's selection of geta all make use of a dark wooden sole, they have different color options for the geta's fabric sash so you can choose a color that best matches with your yukata.
Yukata Accessories
Just because yukatas are meant to be comfortable, doesn't mean you can't make them even cuter! Luckily, GRL has a great selection when it comes to various accessories that you can use to further customize your yukata outfit to your personal style.
Examples of yukata accessories include hair decorations and belts and ribbons that wrap around the obi sash to decorate your waist.
Yukata Hair Accessories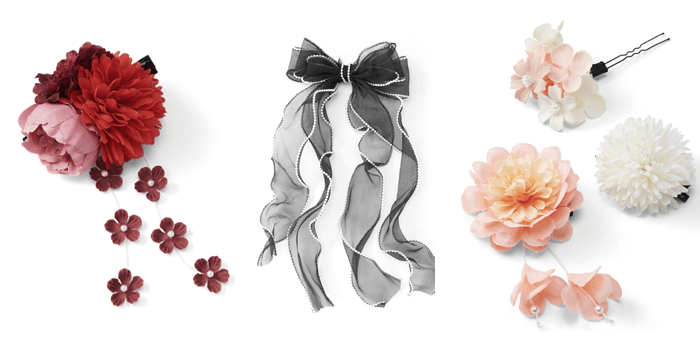 Yukata Obi Accessories / Other Yukata Accessories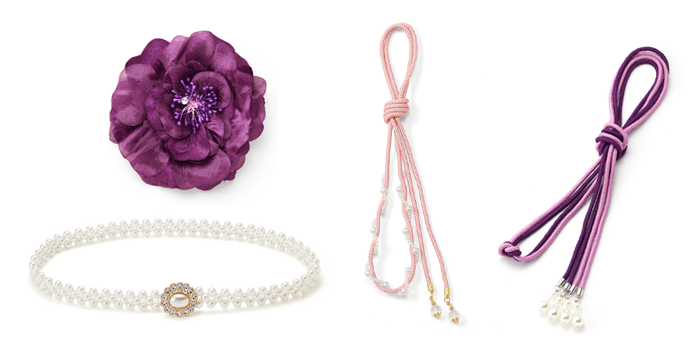 Step 1: Browse the GRL Website (Continued)
When you're on the GRL website, you'll notice the "Order from overseas" button like in the image below (highlighted in a red box). Once you find an item you like, click this button to proceed to the next step.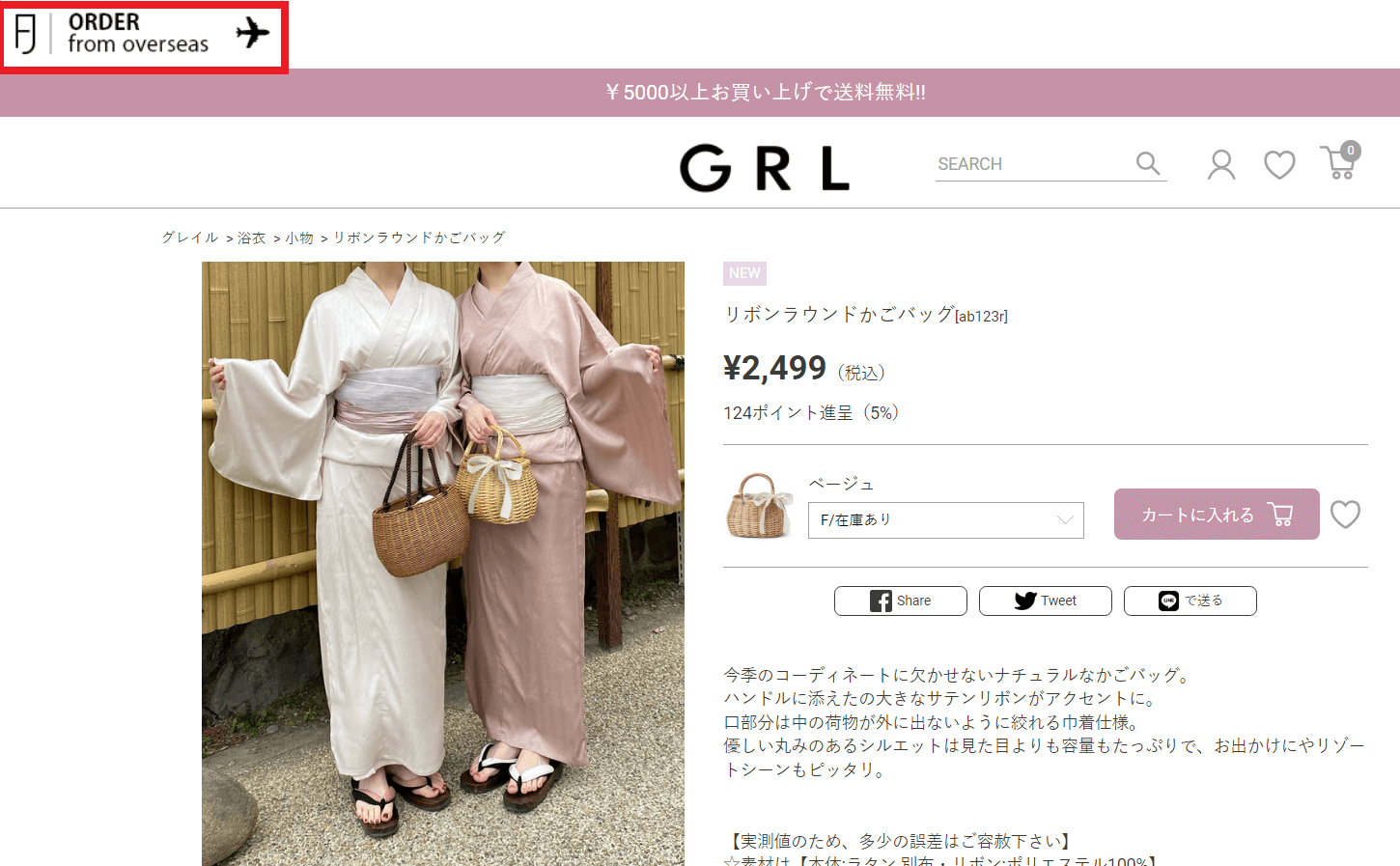 Step 2: Order the item via One Map by FROM JAPAN's handy custom order page.
If you click on the button we mentioned in Step 1, you'll be taken to a page that looks like this. Ordering from here is easy! Simply click the blue "Order Now!" button.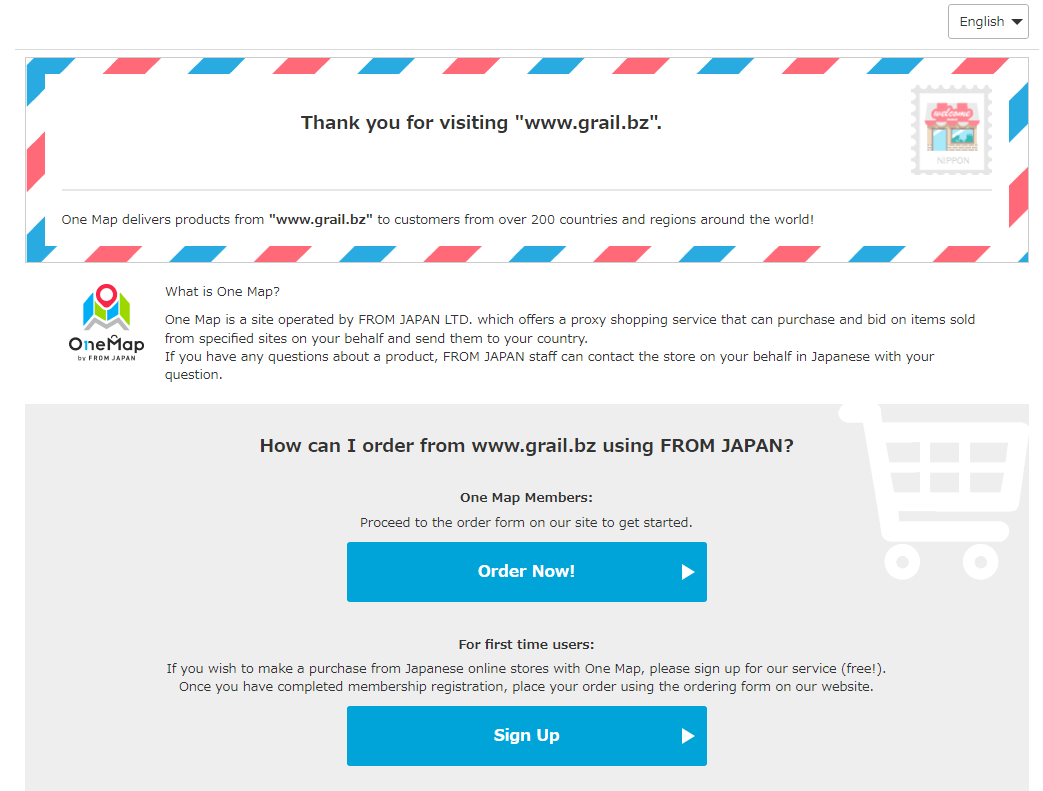 Step 3: Add the item to your cart.
After you click Order Now!, you should be taken to a page on our website that looks similar to this image below. You'll notice that it looks similar to the item page that was displayed on GRL's website! This means that you can simply "Add to Cart", which lets you proceed to order the item.
IMPORTANT: If you're not seeing an item page similar to the one below, with a photo of the item and the item price, return to Step 1. Go to GRL's website and make sure that the page you are viewing is an ITEM PAGE before you click on the "Order from Overseas" button, otherwise our system will not be able to detect the item that you want to add to your cart.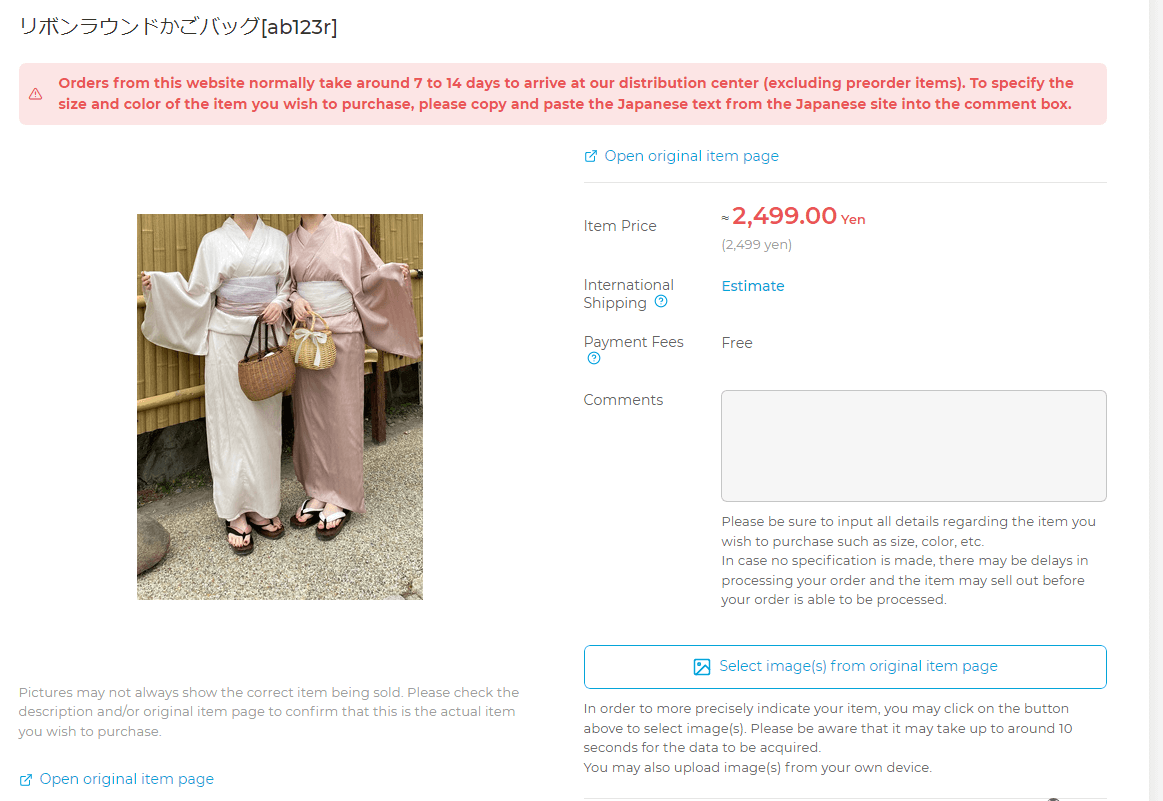 Step 4: Complete your order.
Once you've added all the items you want to purchase to your cart and proceed with your order, you will be prompted to pay for Charge 1. If you're new to our site and don't know what that means, check out our Guide for First Time Users page. Once this is settled, you can then proceed to paying for Charge 2, which includes the international shipping fees, and once that's done, your item will soon be on its way to you!
If you have any questions, please feel free to get in touch with our Customer Service via email, through info@fromjapan.co.jp.
Happy shopping and we hope you enjoy your beautiful yukata!