It's now easier to do custom orders for items you can't find on the One Map website!
NEW! When making a custom order on our website by pasting a link on our search bar, you will now get taken to an easier to use, automatic price quote page! No more need to fill in lots of blanks of information just to get a price quote for your item, simply copy and paste — and order!
What is the Automatic Quote System?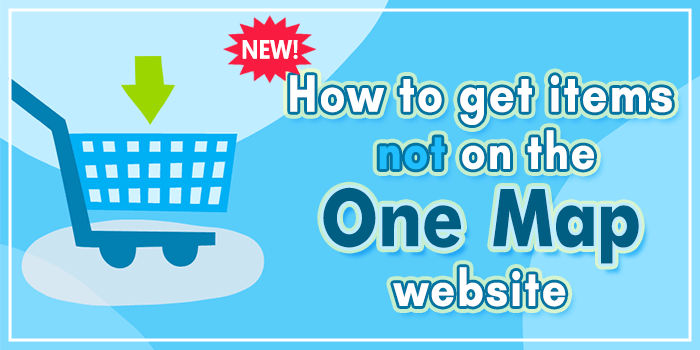 The Automatic Quote System is simply one way of ordering items via our website.
In addition to browsing items by going through the different store tabs on our website like the ones we have for Yahoo! Auctions, Mercari, Rakuten, Right Now on eBay, or FROM USA, you can also order an item with us if you have the item link from an external online store and then copy-and-pasting that link on to our search bar.
To make things even more convenient for our customers, we've revamped this system starting from today, and we'll explain the differences below.
One Map's Old Manual Price Quote System
Let's say you were randomly browsing the internet and found this super cute keychain being sold on a Japanese website. You copy and paste the item name (on the right hand side in the large font) into our search bar, but you don't find the correct results for the item.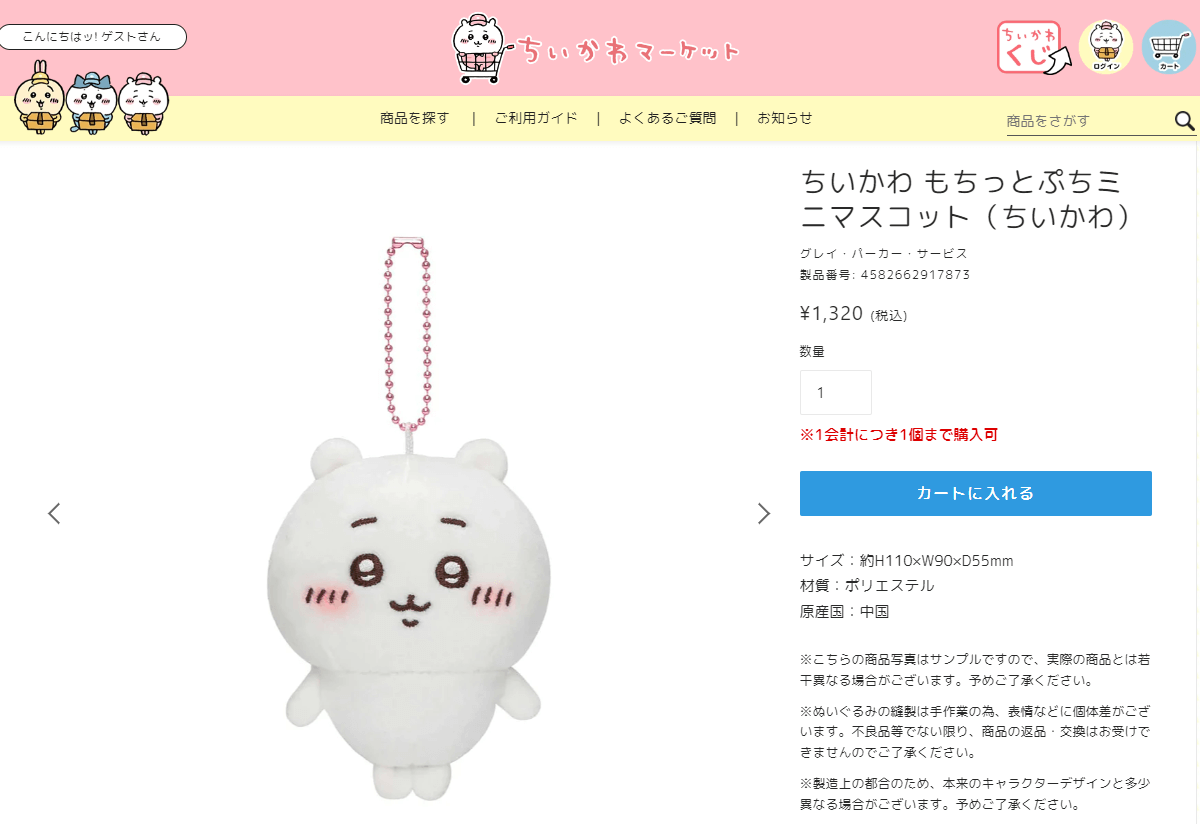 That doesn't mean that you should stop there, because we can still get that item for you!
By copy and pasting the item URL from Pokemon Store Japan's website (highlighted in a green box in the screenshot), we can order the item on your behalf.
If you've done this process before, you will know that once you copy and paste the item URL, you will be taken to a page which will look like the screenshot below.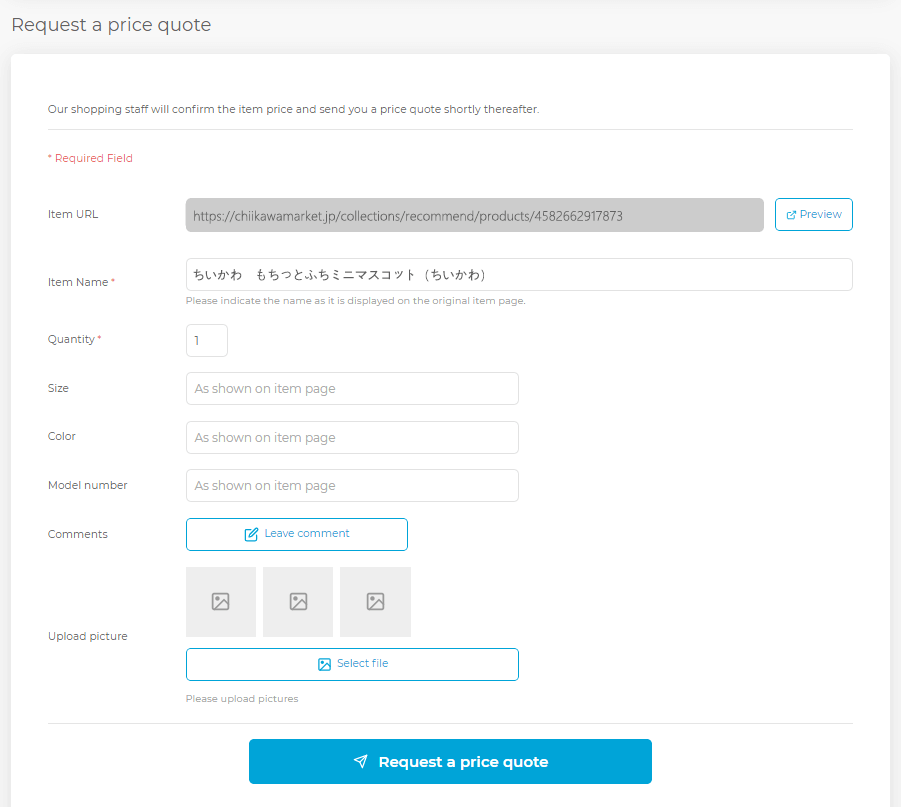 You'll notice that there's a lot of information you need to manually fill in like the item name and quantity before you can send your purchase request, and even if you've completed this, it make take some hours or a couple of days before our Customer Service team gets back to you with the price quote for the item you want to get.
This entire process is called the "Manual Price Quote System", and all in all, it was a lengthy process.
The New Automatic Quote System
With the new Automatic Quote System, you will still need to copy and paste the URL of the item you want on our search bar, however, the page you will get taken to will look more similar to what you find below: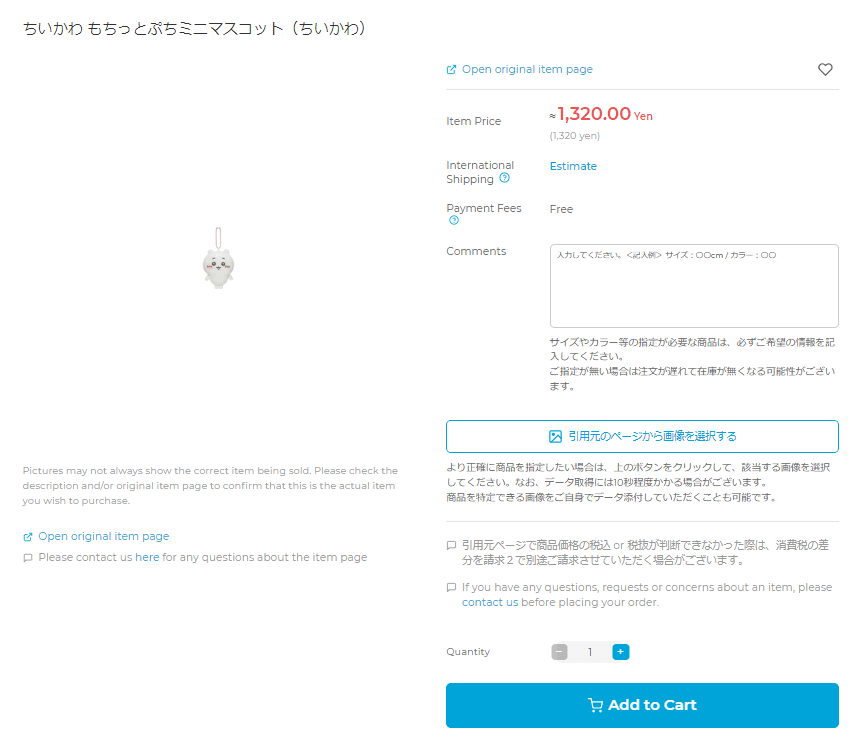 You will notice that it looks more like the pages you see when you browse items on our website normally. You will still need to specify details like the size (if the item being purchased has size options), and the quantity you want, however, the big thing is, you can now add these items to your cart directly without waiting for a price quote. Then, you can simply purchase it alongside any other items you found on our site altogether. Things just got a lot easier!
Please note: If we are unable to determine whether the product price includes or excludes the Japanese consumption tax on the original product page, we may charge you separately for the difference in sales tax during Charge 2.
---
What items can I get an automatic price quote for?
Pre-order items: Items that can be ordered ahead but have not been officially released / will be shipped at a later date.
Items available only on the official website / website-exclusive items: This can be the case often when it comes to limited edition anime, hobby or video game merchandise, or brand collaboration fashion items.
Items that can be purchased on shops listed on our website, but do not appear when searching for them on One Map: If you're searching for items directly on Mercari, Yahoo! Auctions, Rakuten, Rakuma, etc., but cannot seem to find the item on One Map, you can copy and paste the URL from those shops' websites on to our search bar to get an automatic order page.
*Please note that for certain items/websites, manual ordering may still be required.
---
Ordering any item you want just got easier!
Now you know everything there is when it comes to ordering items not on our website! There's no limit to what you can get on One Map by FROM JAPAN.