This blog post is guest written by one of our One Map by FROM JAPAN team members, Kobo! Enjoy!
Learn about the 5 Best Japanese Stationery Items Selected By an Japanese Stationery Expert!
Hello. Today, I'd like to talk about Japanese stationery.
There are a lot of highly functional items and "kawaii" & cute stationery available in Japan. This time, Kobo, a Japanese person who has over 10 years of experience as a stocking buyer in the stationery industry, will introduce you to some of the classic items and my recommendations.
Since this is the first time I'm showing you these items, I'm going to focus on the standard items in Japan.
---
First, the "writing" section.
1. KURU TOGA Mechanical Pencil (Price: ¥495+)
Since its release 15 years ago in 2008, the KURU TOGA series has been extremely popular, especially among students. And the KURU TOGA series continues to evolve and become a best-selling product.
The KURU TOGA mechanical pencil has an internal gear on the tip of the mechanical pencil that rotates the lead while the user is writing. This means that the tip of the pencil is always sharp, and you can continue to write with a thin, clear line. The tip of the pencil is always sharp, which makes for a smooth and comfortable writing experience.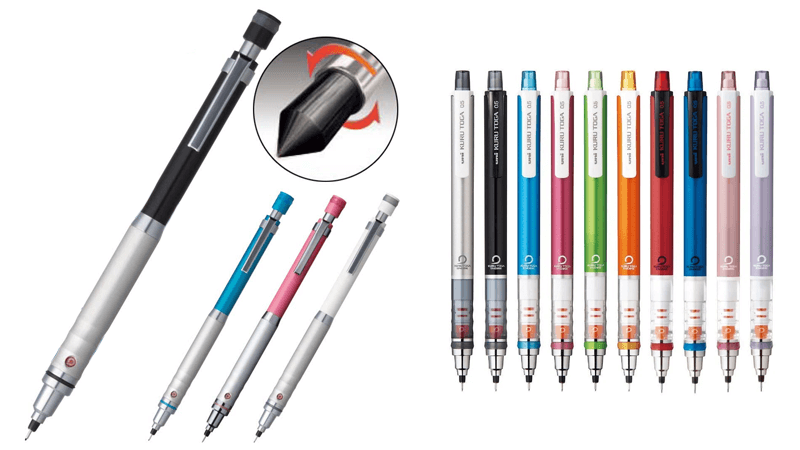 2. PURE MALT Oil-Based Ballpoint Pen (Price: ¥1,100+)
This is a legendary ballpoint pen that will celebrate its 40th anniversary next year.
The pen barrel is made of oak from whiskey barrels used for decades to mature Japan's pride and joy, whiskey. Each ballpoint pen born from nature comes in different shades, making it a one-of-a-kind product. There are natural, dark brown, and the higher-ranked Oakwood Premium Edition.
How about a supreme writing instrument that is only one of its kind in the world?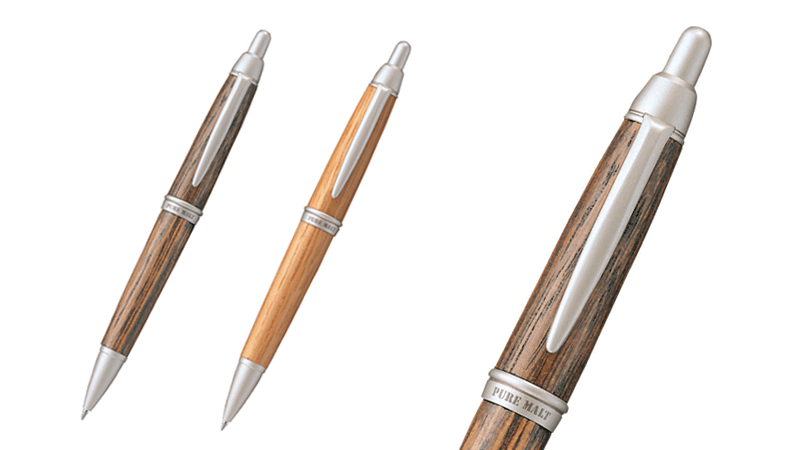 ---
Next is the Cutting Tools.
3. SAXA Titanium Glueless Blade Scissors (Price:
¥
1,100+)
Even after a million cuts, the sharpness will not fade. Once you use these scissors, you will never think of using other scissors to cut paper again for the rest of your life.
First of all, the material of this blade is amazing! The high hardness titanium coating keeps the blade sharp. On top of that, the 3D glueless structure of the blade and fluorine coating on the surface prevents glue from sticking to the blade and provides a comfortable sharpness that lasts for 100 times.
Furthermore, the shape of the blade is amazing too! The exquisite curve of the blade, which has been created after repeated research and testing, makes it possible to easily cut without effort, and even materials like thick cardboard can be cut easily!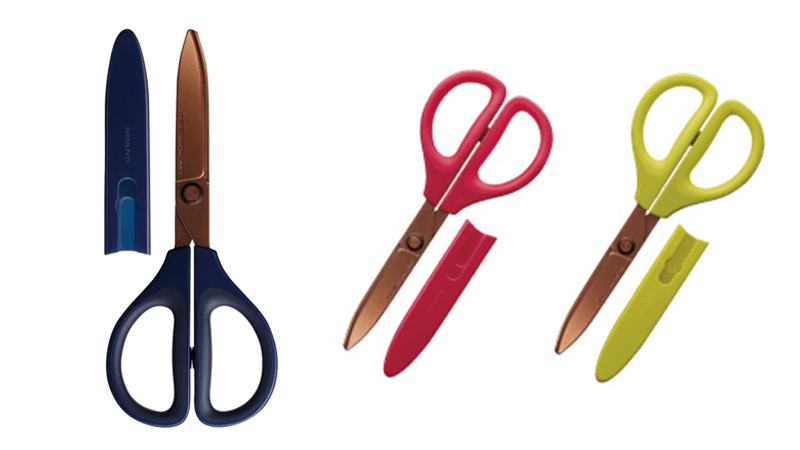 ---
Next, we move on to cute pencil cases.
4. SMART FIT PuniLabo Stand Pencil Case (Price:
¥1,650
+)
This is a very popular product from Japanese stationery maker Lihit Lab. It is a "standing pen case" that can be used standing up like a desk pen stand, making it easy to for you to find your pens! It can even hold up to 15 pens.
The secret of its popularity is its cute animal design and the comfortable feel of the product. Its silicone rubber material makes you feel happy just by holding it.
There are 10 kinds of animals in total, including the Japanese-style Shiba Inu and three types of cats, making it hard to decide which one to choose. Please enjoy this cute animal pemcil case!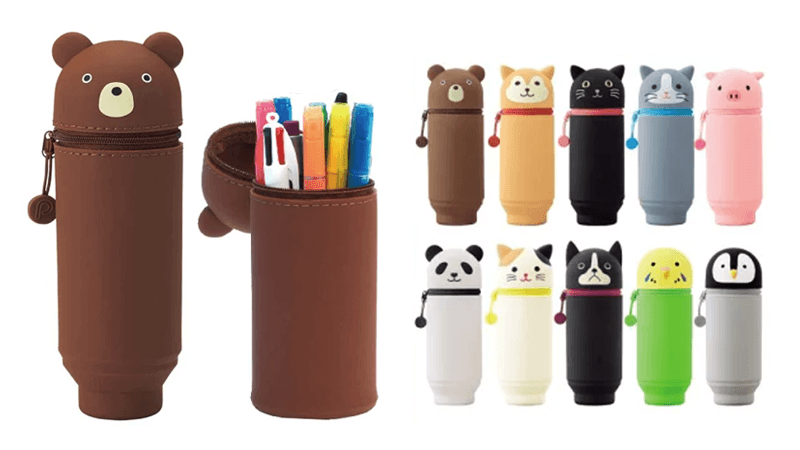 ---
Lastly, we have the interesting tape cutter section.
5. Animal Hug Tape Cutter (Price:
¥528
+)
Cut the tape with the animal's buttocks!
This adorable product has jagged animal butts, which are used to cut tape. Let the animal hug the tape to your favorite masking tape, for example.
Then you can cut the tape with ease. What is even more wonderful about this product is that it is a paper product (made in Japan) made entirely from natural materials, including the cutter part. It is gentle to the skin and safe. Moreover, it is biodegradable, making it an environmentally friendly cutter. It is lightweight and compact, so it can be conveniently placed in a pen case or the like while still attached to the tape. If you see this item on your desk at school or at work, you will be the center of attention!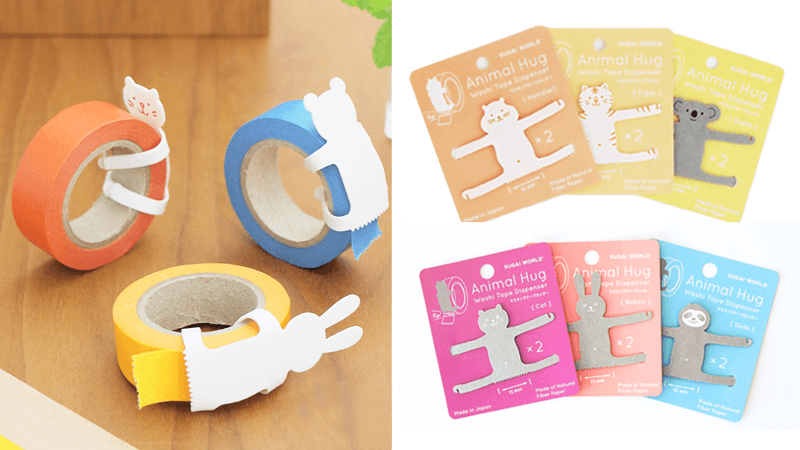 ---
And here, ends our recommendations for Japanese stationery items.
In Japan, you'll find hundreds of stationery manufacturers, and new products and new functional stationery are released every day. We'll continue to introduce more and more cute and highly functional stationery!
Kobo