(B)APE Two-Layer Reversible Utility Vest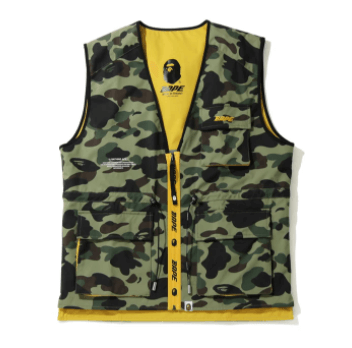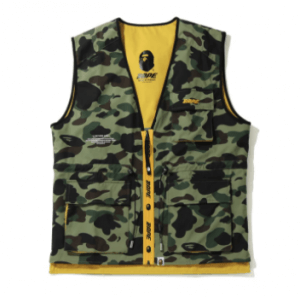 The (B)APE in Transit Utility Vest is double layered and reversible. The vest comes in the classic BAPE 1st CAMO print or fluorescent yellow.
(B)APE In Transit Oversize Tee
This oversized t-shirt from the (B)APE in Transit collection features the iconic ape head logo on the front of the cotton t-shirt. You can choose from either black or white versions of this short-sleeved t-shirt.
(B)APE In Transit 3/4 Tee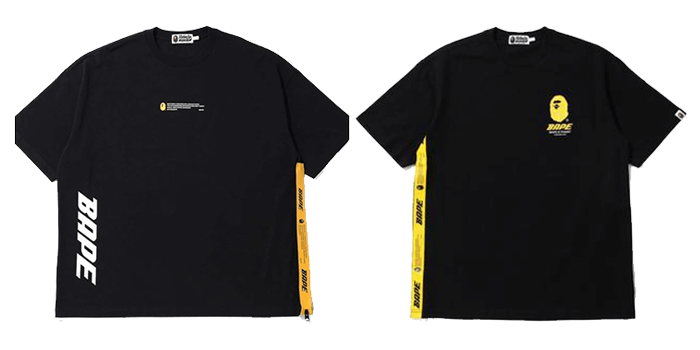 This (B)APE In Transit 3/4 cotton t-shirt features a yellow accent zip detail on the side of the t-shirt, evocative of transit workwear the collection draws inspiration from. The t-shirt is available in black and white with either ape head logo or text designs.
(B)APE In Transit 2 Layer Utility Shorts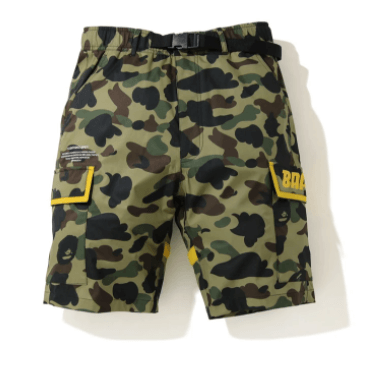 These doubled layer utility shorts from the (B)APE In Transit drop are designed to be paired with the utility vest from the same collection and come in either BAPE's iconic 1st Camo print or in black.