Best of Fall 2021 Roundup
Temperatures are lower and the vibrant red, orange, and brown leaves have started to fall off more and more — this can only mean that fall is fully underway, and we'll soon be heading into the even colder days of winter here in Japan.
But before this season comes to a close, it's only time to discuss the new anime series that have come out this fall 2021. This time, we're doing something a little different; instead of picking our favorite anime, we'll be sharing the most popular ones based on rankings from Japanese people.
It often happens that anime fans in Japan and anime fans abroad have varying preferences, so if you've ever been curious about what Japanese people have had to say about their own homegrown series, today you're about to find out! So without further ado, let's dive right in!
Top 5: Mieruko-chan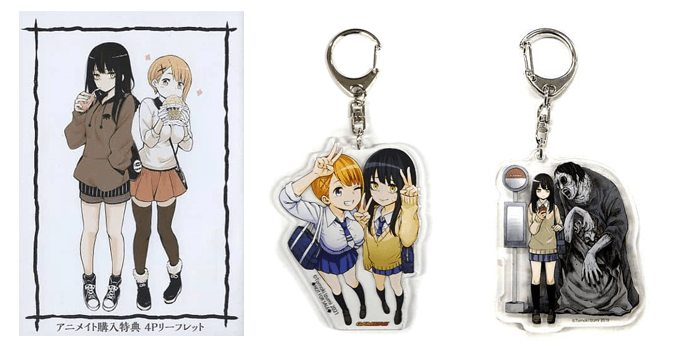 Premiering its first anime adaptation on October 2021, Mieruko-chan tells the story of Miko Yotsuya, a high school student who can see ghosts. She is best friends with Hana Yurikawa, who does not know about Miko's unique situation.
Each episode introduces us to the ghosts that haunt Miko, and we follow her as she tries to live an ordinary student life while figuring out how to deal with these ghosts. The story is a unique twist on the slice of life genre, and was praised by the Japanese fans for this aspect in particular.
---
Comments from Japanese fans: The story is unique in that the main characters Miko-chan and Hana-chan's scenes are interspersed with the horror element of seeing ghosts. There is a wide range of stories to choose from, so you can watch without getting bored. Episode 4 in particular was one of the most divine episodes.
---
Top 4: Blue Period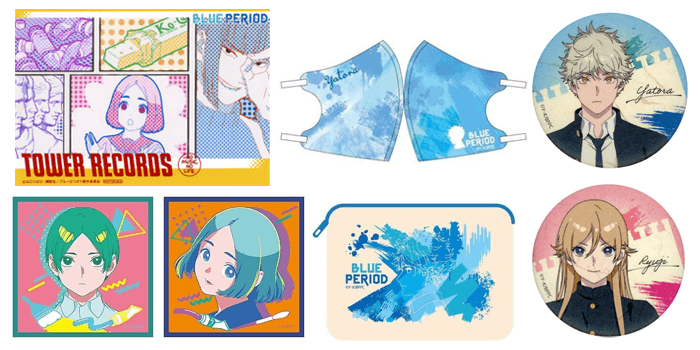 Blue Period features the story of Yatora, a delinquent high school student who spends his days surrounded by friends and engaging in indulgent activities but still feels empty inside — that is, until he unexpectedly comes upon art. Through the help of his school's art club, he is introduced to the value and direction that art can provide a person with, and Yatora warms up this new potential that he has ignored up until now.
The series also provides its followers with an introduction to various art concepts, and stays rooted in being realistic — that art isn't some magic cure and there is a lot of hard work and heartbreak involved in becoming a good artist.
---
Comments from Japanese fans: In the first episode, the main character, who seemed to have nothing to do with art, was depicted well as he gradually became absorbed in art. The members of the art club have strong peculiarities and are interesting. Looking forward to future developments!
---
Top 3: Ranking of Kings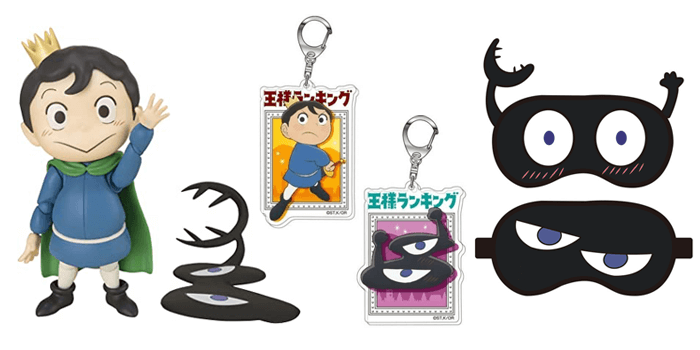 Ranking of Kings is a heartwarming tale about Bojji, the prince of the fictional Kingdom of Bosse, who was born deaf and small in size. He is aided by Kage, a member of the shadow clan, and together the two set out to prove that Bojji is a worthy prince despite preconceived negative assumptions about him due to his physical impairments.
The world surrounding Bojji is filled with swords and sorcery, and the different kingdoms in this fantasy world are ranked according to their ability, making things seem harder for our young but earnest prince protagonist. The story has a lot of heart and is filled with interesting characters, making it easy to watch and fall in love with.
---
Comments from Japanese fans: Aside from the animation quality and excellent direction that knows what the story needs, the original story line is very good and delves into all the characters in a way that makes you like them.
---
Top 2: Irina: The Vampire Cosmonaut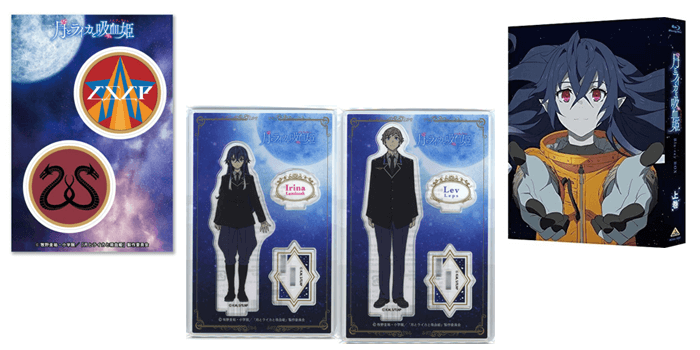 Irina: The Vampire Cosmonaut's first season premiered on October 4, 2021, and as the series' title implies, this anime's story revolves around a vampire called Irina Luminesk who has a strong desire to go to the moon, and gets her chance to become an astronaut at the start of the show.
With plot points based around real world events (the fictional countries in the series mirror the space race between the United States and the Soviet Union), the series brings an interesting to the sci-fi genre, and can appeal to those who are interested to see things like astronaut training and space-based politics interpreted through the lens of the show.
---
Comments from Japanese fans: The way the setting world view was presented was very thorough and easy to get into. It will be interesting to see how the main characters change in their quest for space.
---
Top 1: Mushoku Tensei Part 2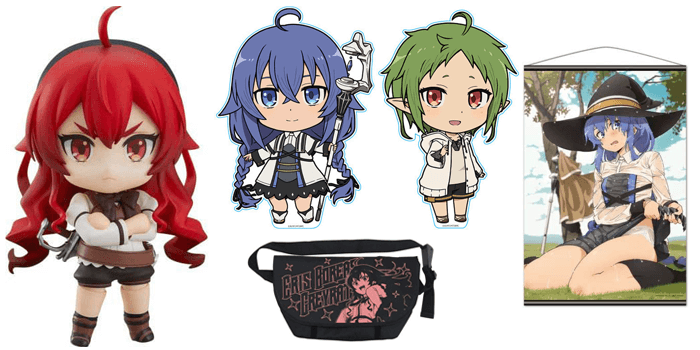 Although Mushoku Tensei first premiered on January 2021, we're including the second season on this list because of how well received it was amongst Japanese viewers. Officially called Mushoku Tensei: Jobless Reincarnation Part 2, it premiered on October 4, 2021, and picked up where the last episode of the first season ended.
For those unfamiliar with the series, as a short explanation, Mushoku Tensei revolves around the reincarnation of a homeless, jobless Japanese man into Rudeus Grayrat. The world Rudeus belongs to is one filled with magic and fantasy creatures, and in his new life, he strives to do his best with the new adventures and new beings he encounters along the way.
---
Comments from Japanese fans: The quality, the attention to detail in every part of the show, and the strangely realistic undertones of the show are all very strong. I've watched up to episode 16, and I've been reminded once again of the strength of this show, with its profound human drama unfolding in every episode without losing any of its charm from the first season.
---
Get your anime merch with FROM JAPAN!
Were you surprised to see how Japanese people ranked 2021 fall anime? Were any of your favorites on the list?
Even if your top fall 2021 anime isn't on this list, but you still want to show your love for it anyway, you can find the perfect merch from that on FROM JAPAN. Simply search for the Japanese title of your favorite anime, pop that into FROM JAPAN's search bar, and voila! Dozens if not hundreds of merch you wouldn't have gotten outside of Japan is now yours at the click of a button.
New to the site and want to learn more about how all this works? We've got your covered with our handy Usage Guide. Simply want to browse around what kind of anime merch we offer? You can click the button below to take you to a page for the merch of the most popular anime titles. And lastly, we also have a Customer Service page you can use anytime if you need any help with your orders. We hope you enjoyed reading about Japanese people's favorite Fall 2021 anime, and we hope you enjoy shopping on FROM JAPAN too!