Admit it: you're obsessed with your iPhone. And why shouldn't you be? It's an all-in-one gadget that keeps you current with your friends and family, the latest trends, and newest releases. It's your camera, your calculator, your instant messenger, your planner, and a home to all the apps you need in life.
Your phone is important. It's a part of you. And that's why you don't have to settle for a bland case like everyone else's. Go beyond protecting your phone, and diversify it with your favorite anime and Japanese pop culture characters! Next to setting your ringtone to the likes of "World is Mine" or "Tank!", snazzing up your tech with an anime phone case is the best way to show the world your otaku love and which anime characters define your unique personality.
Totoro – Alipay iPhone 6 Soft Silicone Case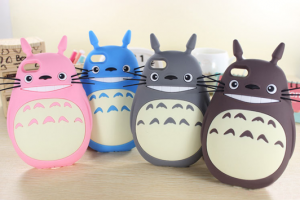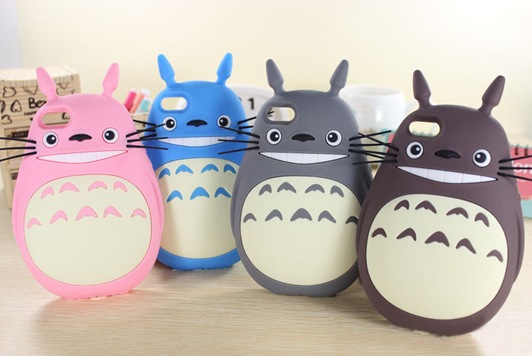 Everybody knows that Totoro is the best neighbor/friend an otaku can have, so it only makes sense that he should accompany your phone on all of its adventures. Studio Ghibli's beloved mascot comes in his traditional grey color, but for those looking to try something new and exciting, these anime phone cases also come in shades of pink, blue, or brown. Not surprisingly, this Totoro case is on the large side, but his soft, silicone body and girth guarantees your phone's comfort and protection. Let him watch over your phone and reflect your adventurous, spirited, and optimistic personality.
Sailor Moon — Stained Glass iPhone 5 Case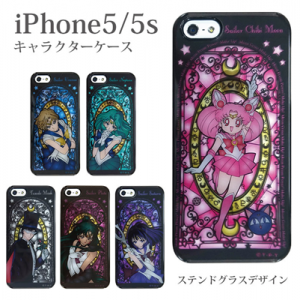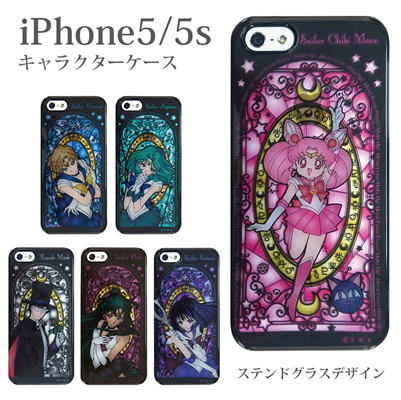 Protect your iPhone with the power of your favorite Sailor Senshi (or even Tuxedo Mask!). Each Sailor Moon Stained Glass anime iPhone case depicts a different character, backed by a beautiful stained glass window. With twelve different designs to choose from, you can feature a new character on your iPhone each day of the week.
Attack On Titan – iPhone 5 Wallet Case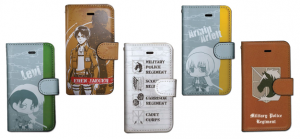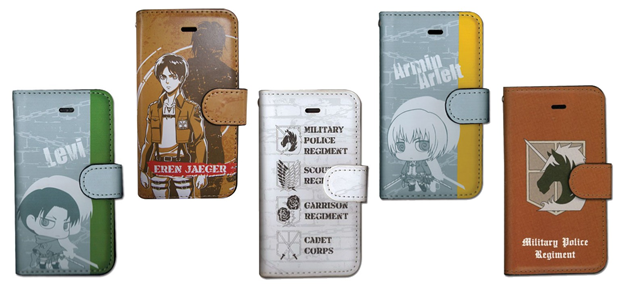 Much like the 3DMG (or is it ODMG now?) in the Attack on Titan series, these special iPhone 5 cases are designed with multiple functions; beyond just storing and protecting your phone from titan-high falls, these cases also contain card slots for all your IDs and memberships, as well as magnetic closure snaps. Instead of plastic or silicone, these awesome anime phone cases are crafted from a stitched, leather-like material, similar to the Survey Corps' belt harnesses. Represent your regiment, squad, or favorite character (in life-size or chibi-size form)!
Pikachu – Pokemon iPhone 5/5s Case Silicon Jacket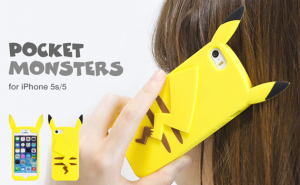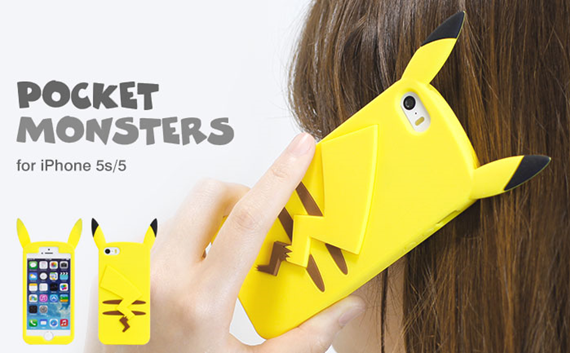 You don't need a Pokeball to catch this Pikachu-inspired anime phone case! The silicon jacket fits flexibly around any iPhone 5 or 5s like a small Kigurumi, with Pikachu's pointed ears and trademark, lightning-bolt-shaped tail in full view. Don't forget to set your ringtone to the Pokemon theme song, because this case will make your iPhone "the very best, like no one ever was!"
Naruto – Samurai Chibi iPhone case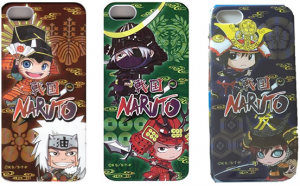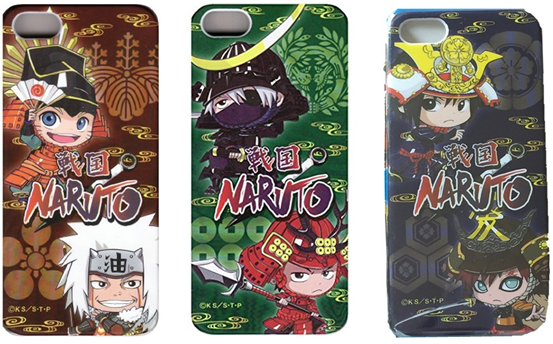 Ninja or samurai? Why not both! In this collaboration anime iPhone case, Naruto's Hidden Leaf Ninja training combines with the sleek, cool power of the Sengoku-era warrior. The result: a dangerously kawaii design featuring all your favorite S-class ninja in the Bingo Book. Snap one on your iPhone and fulfill your Nindo way of life!
Hatsune Miku – Senbonzakura iPhone 5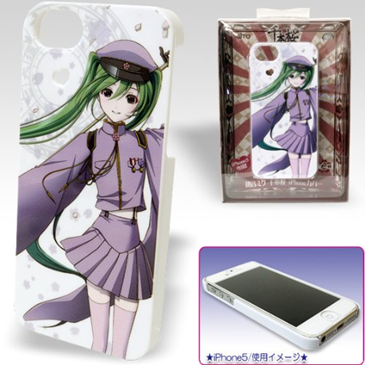 This is one anime iphone case that practically sings with joy! That's right; one of Vocaloid's most thought-provoking and memorable songs can now be a part of your iPhone's personal style. The Senbonzakura-inspired Miku features her Westernized clothing, drifting cherry blossom petals, and a mandala-shaped pattern with a transparent heart in its center. Set your ring tone to "Senbonzakura," or one of Vocaloid's other Hall of Legend hits, and rock some KUROUSA-P!
Bleach Ichigo Hollow Mask iPhone 6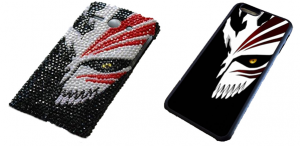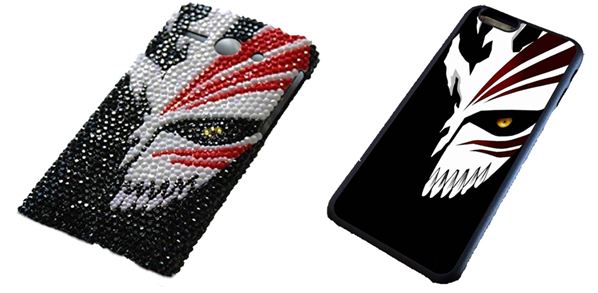 There should be anime phone cases for every personality. Maybe you're the secretive type with a strong sense of justice and balance, or perhaps, like Ichigo, you're hiding a bit of a "wild side." If you relate to the Visored way of life more than the code of the Soul Reaper, then this half-masked design is just the thing you need to express your Shinigami faction. If you want to spirit up your case, you can purchase the rhinestone version for a stylishly haunting look.
Rilakkuma – 3D style iPhone 5 Case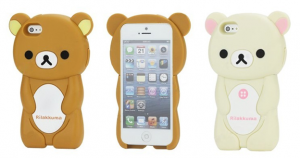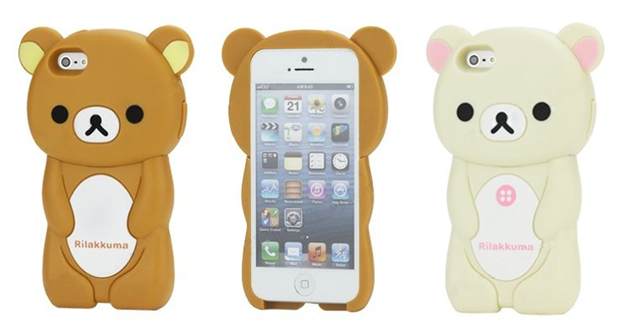 It's un-"bear"-able just how charming these 3D Rilakkuma anime phone cases are, especially for those wishing to emphasize their kawaii and approachable lifestyle. The silicone cases literally bear-hug your phone for the ultimate in comfortable protection. Buy Rilakkuma for yourself, and then purchase the Korilakkuma variant for a close friend so you'll never be too far apart.
Dragon Ball – iPhone 5 / 6 / Plus Goku Cover Case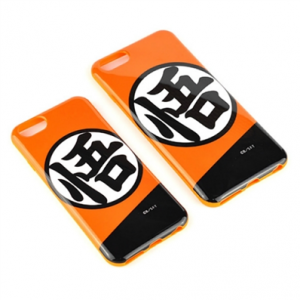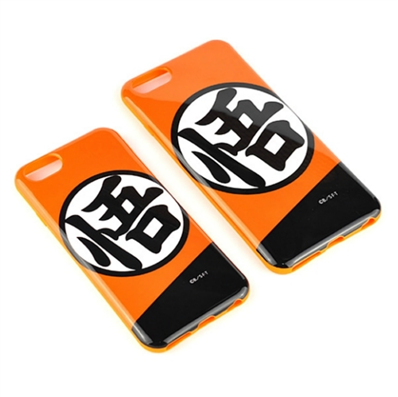 Old school anime fans will dig the simplistic and straightforward design of this Dragon Ball silicone case. Portraying Goku's kanji backed by his trademark orange uniform, and featuring no characters or logos, this anime phone case is a low-key way for "undercover" otaku to express themselves.
Sword Art Online – iPhone 5/5s Wallet Case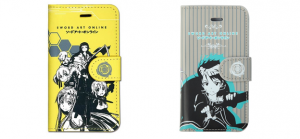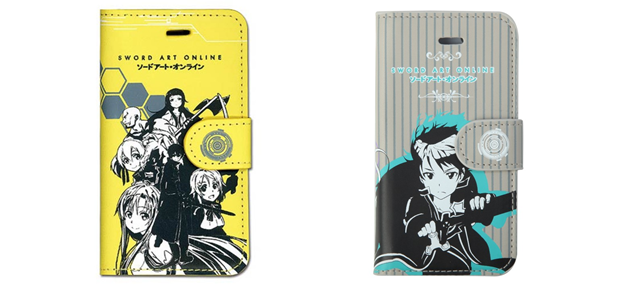 Despite being a colorful and action-packed story set in a digital world, these Sword Art Online anime phone cases take a much more subtle and rustic approach, with stitched leather casing and a magnetic seal. The characters are rendered in manga-inspired black and white, surrounded by soft, soothing, and retro-styled colors. With covers like these, you'll never go "online" unprepared!
From Totoro to Ichigo, there's an anime iPhone case to capture your favorite fandom and unique personality. If you see one in this list you'd like to purchase, or would simply like to browse more franchises, be sure to head over to the FROM JAPAN shop to find the perfect protective case for your iPhone!