This article has been updated with the latest information in September 2021 – enjoy!
Noodle Stoppers are a line of figures by FuRyu that help your instant noodles cook by keeping the lid of the cup held down by their weight. How helpful! If you're not a fan of ramen, no need to worry, as you can perch your Noodle Stopper on just about any flat surface. These nifty mini-figures are Japanese crane game prizes and feature a range of characters from favorite anime and gaming series.
Read on to get the down-low on all things Noodle Stoppers and even how to get your hands on these Japan-exclusive figures yourself. Enjoy!
Sword Art Online Noodle Stoppers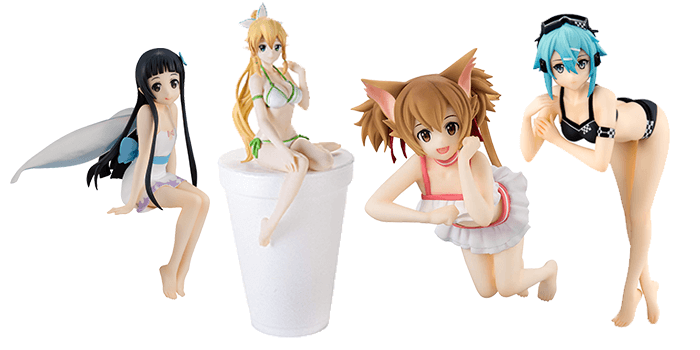 You can find many heroines of the Isekai favorite Sword Art Online as handy Noodle Stoppers. Now you can have Asuna, Yui, Suguha, Sinon and other SOA beauties keep you company as they help your noodles keep hot and cooking!
Touken Ranbu Noodle Stoppers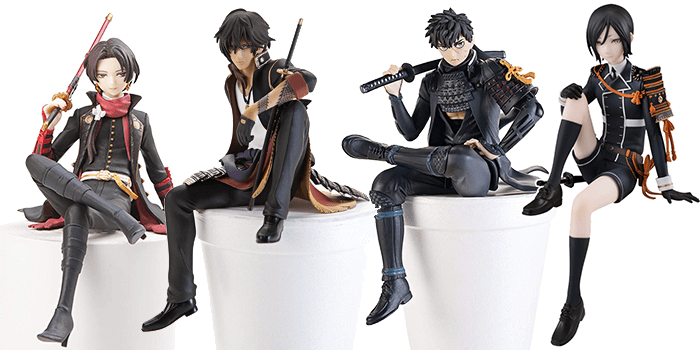 Fear not, as the Touken Danshi are here to protect your instant ramen as Noodle Stoppers! Ookurikara, Kashuu Kiyomitsu, Yagen Toushirou, Heshikiri Hasebe, Hizamaru, Doudanuki Masakuni, Kamekichi, and Hagekiri have all been made into Noodle Stoppers, and will make the perfect additions to any Touken Ranbu fan's collection!
Fate/Grand Order Noodle Stoppers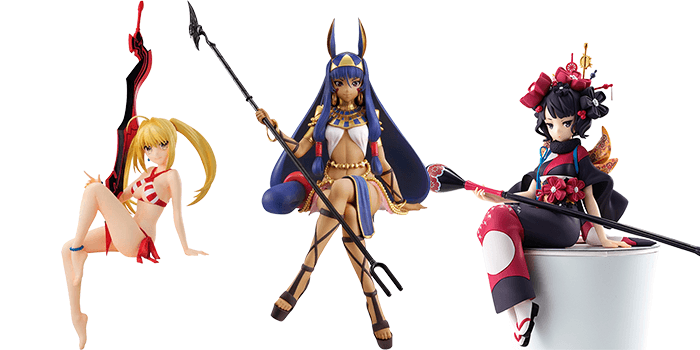 Caster-class Servant Nero, Foreigner-class Servant Hokusai, and Caster-class Servant Nitocris are here not only to fight in the Holy Grail War but also to keep your noodles cooking! Gorgeously detailed, these FGO Noodle Stoppers will elegantly guard whatever you choose to place them on.
Super Sonico and Super Pochaco Noodle Stoppers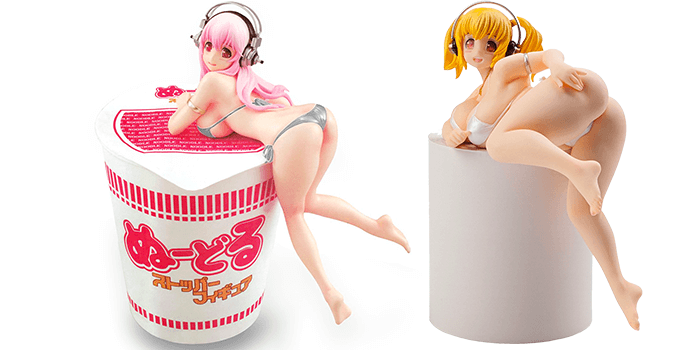 The queens of thick anime babes Super Sonico and Super Pochaco have also been transformed into playful Noodle Stoppers! Coming in two bikini color-variations, you can have your best girls watch over you wherever you are with these Noodle Stoppers.
Virtual YouTubers – Kizuna Ai, Mirai Akari. and Dennou Shojo Siro Noodle Stoppers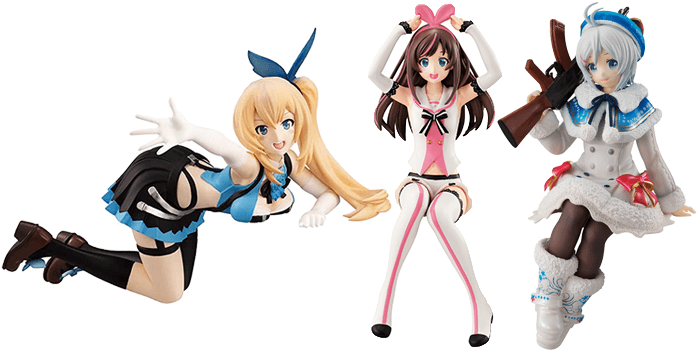 Noodle Stoppers have also ventured into the world of Virtual YouTubers with these adorable Kizuna Ai, Mirai Akari, and Dennou Shoujo Siro figures. Overflowing with personality, Ai, Akari, and Siro come in two design variations, ready to keep you company while you wait for your ramen to cook!
To Love-Ru Noodle Stoppers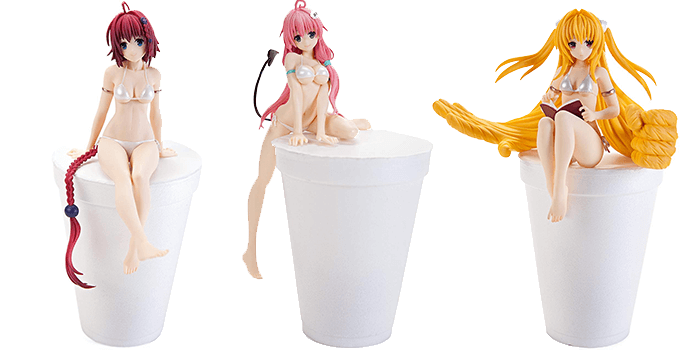 Your best girls don't have to stay within the pages of a manga, as these To Love-Ru Noodle Stoppers mean you can collect all your favorites from the harem series! Lala, Momo, Mikan, Mea, Haruna, and many more of your To Love-Ru gals have been transformed into Noodle Stoppers and are ready to keep your ramen hot whenever you need!
Hatsune Miku Noodle Stopper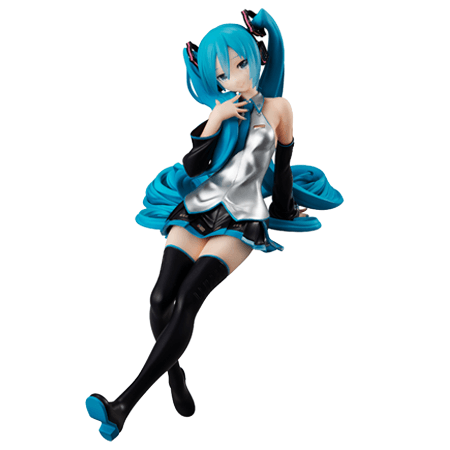 The virtual songstress herself, Hatsune Miku, firmly takes her seat in the Noodle Stopper line-up with this adorable perching figure! This sultrier-than-usual Miku is ready to keep your noodles cooking while looking adorable!
Sakura Miku Noodle Stopper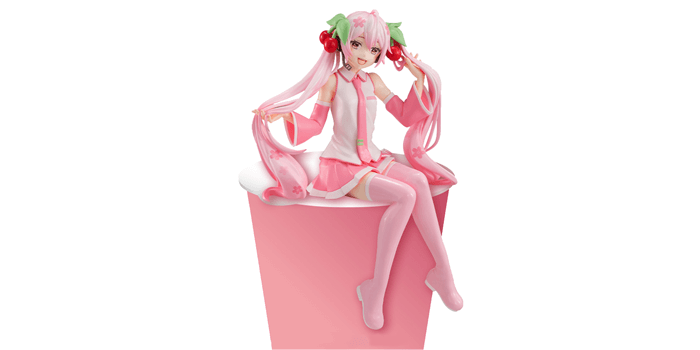 Speaking of Miku, her fans might be happy to know that there's a Sakura Miku noodle stopper too! She's looking cuter than usual in her all bright pink getup that's perfect not just for spring, but all year round.
Seto Kaiba Noodle Stopper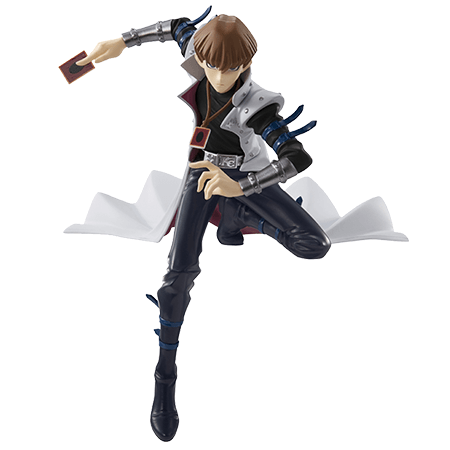 Yu-Gi-Oh's Seto Kaiba is one of the latest characters to join the Noodle Stopper family. Kaiba's dynamic pose means that he'll look ready to d-d-duel wherever you choose to display him!
Jujutsu Kaisen Noodle Stoppers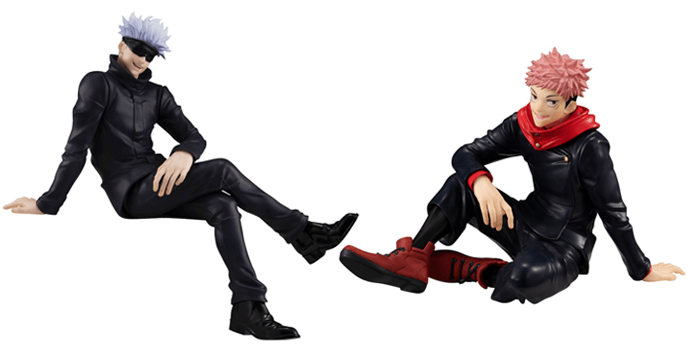 Satoru Gojo and Yuji Itadori from the hit anime series, Jujutsu Kaisen are ready to keep your cup noodles hot while they stay cool! Both characters are looking quite cool with their casual poses and signature attire from the anime.
YuYu Hakusho Noodle Stoppers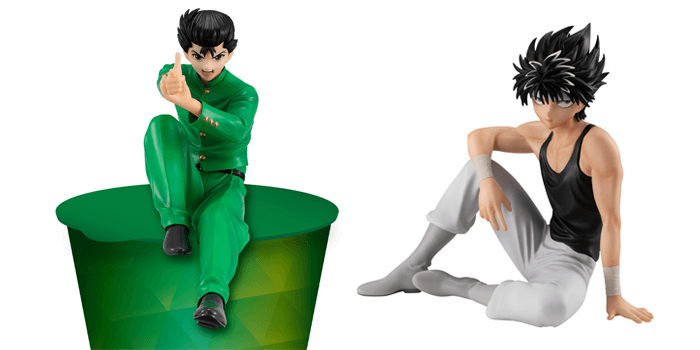 Fans of 90s anime rejoice because our next pair of noodle stopper anime characters is Yusuke Urameshi and Hiei from YuYu Hakusho! Although they're both sitting down, their expressions couldn't be more different; while Yusuke's noodle stopper looks ready to fight, Hiei almost looks like he's judging you for making him keep your noodles hot for you…
Re:Zero Rem and Ram Oni Noodle Stoppers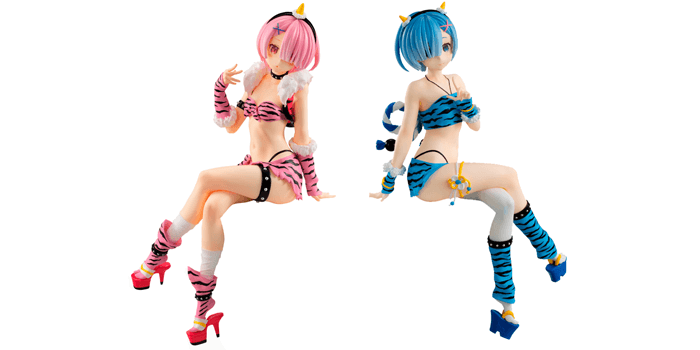 Re:Zero's Rem and Ram are donning matching oni attires for these super cute noodle stoppers! Of course, the sisters are still in their signature colors, and they look great sitting side-by-side, so why not get them as a pair?
Promare Noodle Stoppers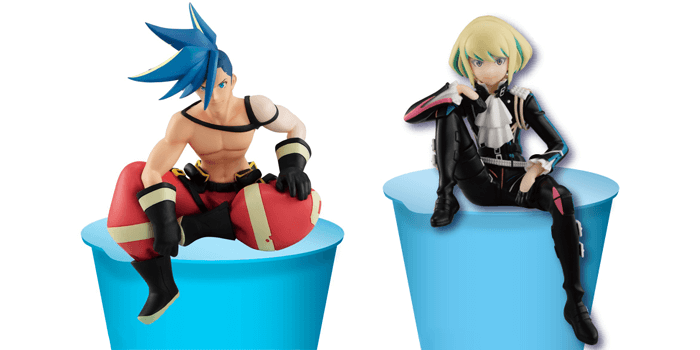 The visually stunning, hit anime movie of 2019, Promare, has character noodle stoppers too! Promare was one of the most talked about anime movies in recent years, and the noodle stopper figures for the two main characters Lio and Galo are looking ready to take on whatever comes their way.
How to buy Noodle Stoppers with FROM JAPAN
Want to get your hands on some of these functional figures? As Noodle Stoppers are only available as prizes in Japanese game centers, they can be quite difficult to buy overseas. But that's where FROM JAPAN comes in! With FROM JAPAN's shopping and bidding proxy service, you can search otaku marketplaces like Surugaya and Otamart, as well as Yahoo! Auctions for Noodle Stoppers, and have them shipped directly to your door! Get started with your Noodle Stopper shopping now with FROM JAPAN. ?