Remember how we talked about how popular Attack on Titan (進撃の巨人)was in the last blog post? It was already pretty famous even when it was just a regular manga series, but when the anime came out this April, it became even more popular. So popular that even idols and celebrities watch it! If you don't believe me, here's a picture of AKB48 member Karen Iwata doing a cosplay of Mikasa, complete with the precious scarf that her adopted brother Eren gave her! Doesn't she look cute?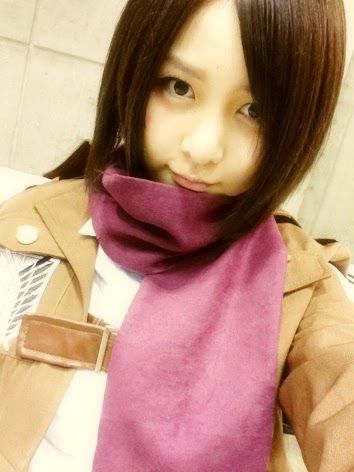 Other idol groups, such as SKE48, seem to enjoy the series too. Reina Matsui took a picture of her fellow group members, Akane Takayanagi, Airi Furukawa, Masana Ohya, and Rena Matsui recreating a scene from the anime. The gruesome event of a person being eaten by a Titan looks adorable instead now that idols are doing it! The feeling and atmosphere in this picture is completely different from the sense of despair you usually get in the series!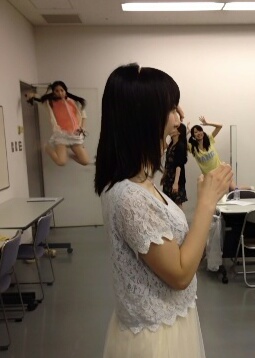 Titans are coming near you
It's not just celebrities and pop idols, though, regular students have started taking pictures of themselves defeating Titans, as well. They've even started posting them on popular social networking sites, such as Facebook and Twitter, which really helps to boost the anime's popularity.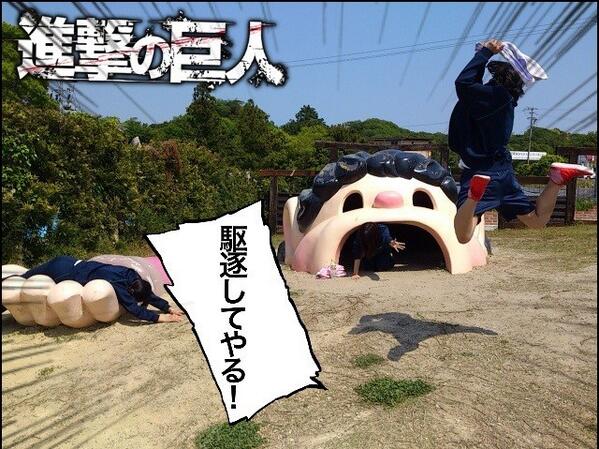 Kudos to these schoolgirls who went so far as use a playground's design to faithfully recreate scenes from the series. It's a great action shot with one of the girls soaring in mid-air, ready to avenge her fallen friend! Let's hope she also manages to save her friend that's about to be eaten in time!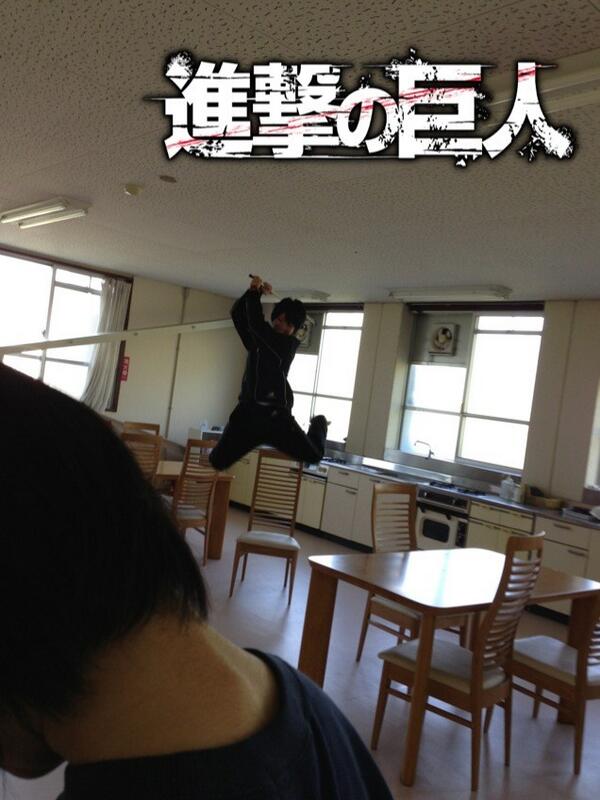 Titans have invaded the classroom! The Titans' weak point is the back of their necks; in the series, if you manage to slice through their napes, they die instantly. That's why in most shots, like this one, students aim for their Titan enemy's necks!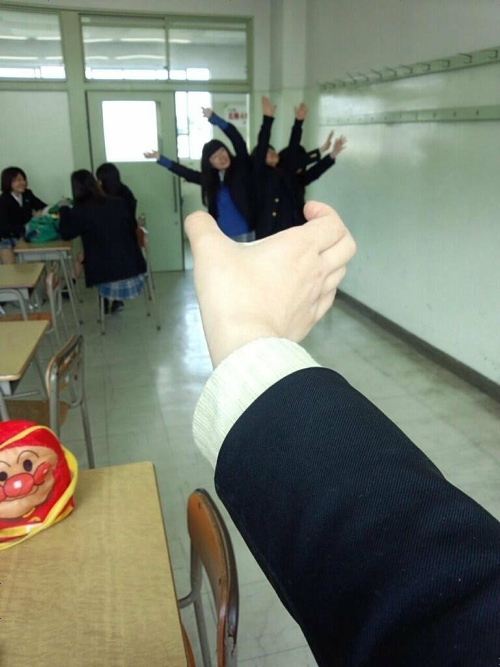 These students thought they were safe, but a Titan has captured them for his lunch! Oh no. Let's hope somebody comes to save them soon!
If you're a fan of the series too, join in on the fun and take a picture of yourself or a group of friends recreating a scene from Attack on Titan, and post them on our Facebook wall! We'd love to see them!
Don't forget that FromJapan carries a lot of Attack on Titan goods as well, so if you want costumes or other goods to help you make your photo more faithful to the series, just use the keywords "進撃の巨人"! Have fun! I'm really looking forward to your submissions!