Spring has sprung which means it's time for a roundup of 2020's winter anime! Whether you are a fan of urban legends, catgirls, or esper highschoolers, you could find it all in this winter anime season! Read on to see our top titles from everything that 2020 winter anime had to offer – enjoy!
Nekopara (ネコぱら)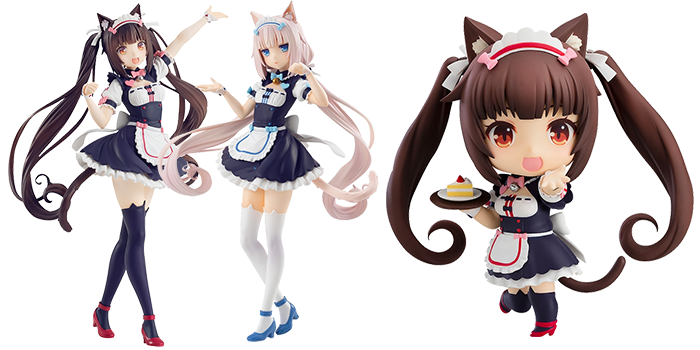 In the world of Nekopara, cats are not the fluffy critters we know and love, but human-like girls complete with twitching ears and slinking tails. Of course in this universe catgirls can be kept as pets too, but patisserie chef Kanshou gets more than he bargained for when he gets involved with the five Minaduki sisters! If you're a fan of feline fanservice and general CGDCT goodness, you can't go wrong with Nekopara!
Keep Your Hands Off Eizouken! (映像研には手を出すな!)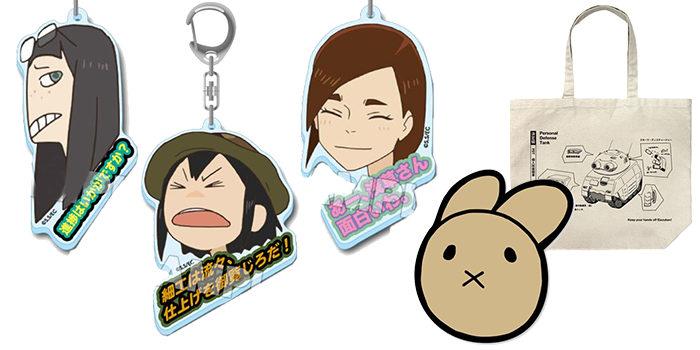 Keep Your Hands Off Eizouken! is perhaps the biggest critical hit of the winter anime season, with viewers praising the series' art direction and the subversion of anime schoolgirl stereotypes. The story revolves around animation maniac Asakusa who recruits the resourceful Kanamori and well-to-do Mizusaki to create a Eizouken, an animation club that will stop at nothing to make their art come to life! A love letter to animation as a genre, Eizouken should not be missed!
Toilet-bound Hanako-kun (地縛少年花子くん)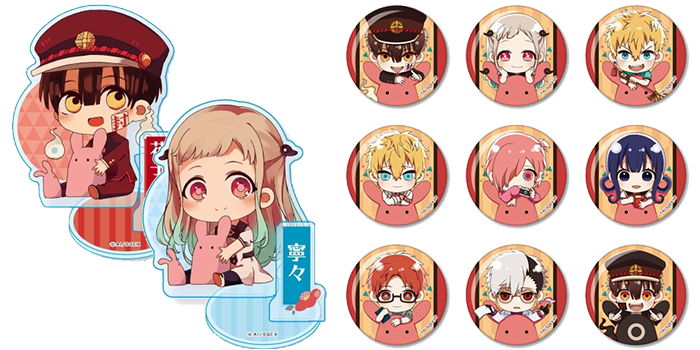 Legend goes that if you knock three times on the third stall of a school bathroom, you will summon the wish-granting Hanako-san, the spirit of a young girl who died many years before. But when the love-lorn Nene tries to call for the ghost, it's not a girl that appears, but a boy – Hanako-kun! Nene soon becomes Hanako-kun's assistant in all things occult as the pair attempt to maintain the balance between the spirit and human world.
Dorohedoro (ドロヘドロ)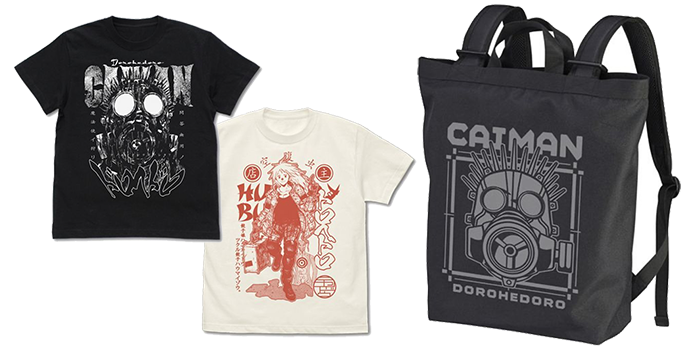 The long-running manga Dorohedoro finally got an anime adaptation this winter anime season, full of grit and gore. Dorohedo centers around Caiman, a man who has lost all of his memories after being transformed into a lizard-headed mutant by a sorcerer. Alongside his right-hand woman Nikaido, Caiman endeavours to search for his former identity, slaughtering any sorcerers that get in his way. For fans of the post-apocalyptic, it's imperative that you put Dorohedoro on your watch list!
A Certain Scientific Railgun T (とある科学の超電磁砲T)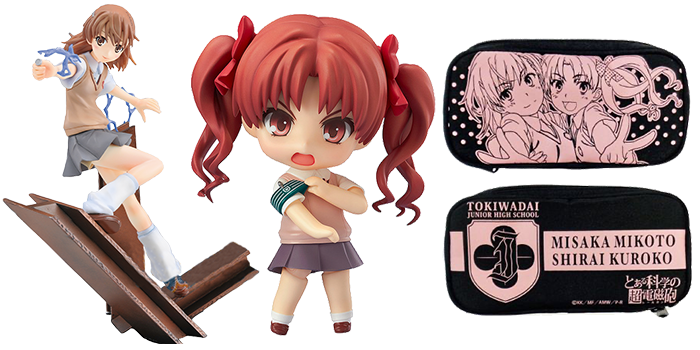 The third installment of A Certain Scientific Railgun debuted in the 2020's winter anime season, back with plenty of awesome esper action! In A Certain Scientific Railgun T, the Daihasei Festival is getting underway, with all the Academy City schools preparing for the esper-athletics competition. Full of action and adventure, the third season of this hit anime gives the electrifying esper Misaka plenty of opportunity to show that she lives up to her "railgun" nickname!
Magia Record: Puella Magi Madoka Magica Side Story (マギアレコード 魔法少女まどか☆マギカ外伝)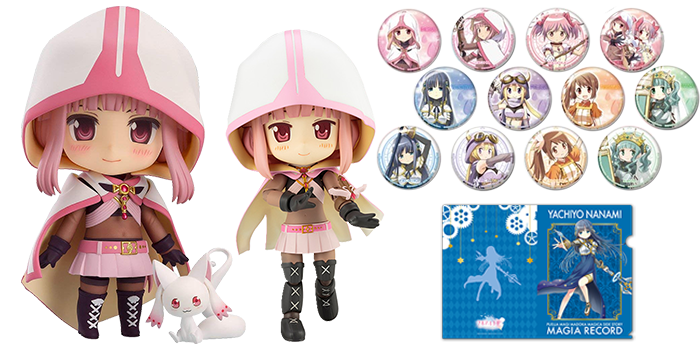 Based on the mobile game of the same name, Magia Record is the latest anime entry in the Madoka Magica canon of magical girl madness. This time we follow the story of Iroha Tamaki, a long-suffering magical girl who travels to Kamihama City to look for her missing sister. While Gen Urobuchi's name is conspicuously missing from Magia Record's credits, the series is still a worthy watch for any fan of the Madoka Magica universe!
If My Favorite Pop Idol Made It to the Budokan, I Would Die (推しが武道館いってくれたら死ぬ)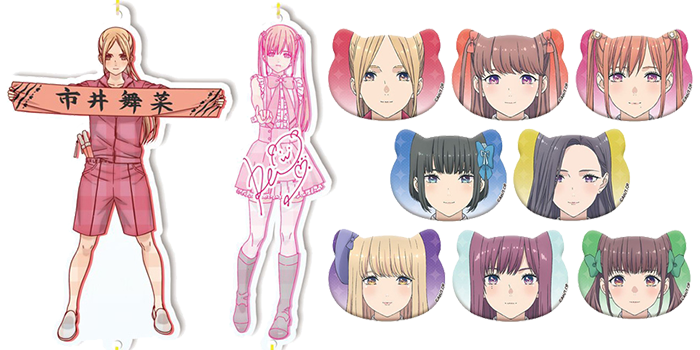 Think you love idols? Well you have nothing on Eripiyo, the protagonist of the longest-titled anime of the season "If my Favorite Pop Idol Made It to the Budokan, I Would Die." Known as "Oshibudo" by fans, the series follows the exploits of Eripiyo and her obsession with an underground idol group's least popular member. An exploration of fandom culture as a whole, Oshibudo is an underrated gem from this winter anime season!
Interspecies Reviewers (異種族レビュアーズ)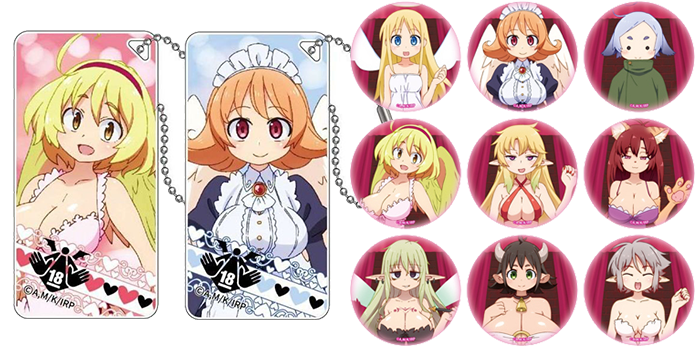 We couldn't do a roundup of 2020's winter anime season without mentioning Interspecies Reviewers, undoubtedly the most controversial release from the period. Deemed too explicit, Interspecies Reviewers original run was cut on several platforms with only a few episodes making it to air. While a blanket ban on a series is unusual, it's not completely unsurprising in the case of Interspecies Reviewers, considering the series is literally about reviewing succubus-run brothels. But if you want to delve into the world of fantastical sex work, then Interspecies Reviewers is the title for you!
Celebrate your winter anime favorites with FROM JAPAN!
What was your favorite anime of winter 2020? Want to get your hands on the latest merch from your otaku favorites, old and new? Then look no further than FROM JAPAN! By using FROM JAPAN's proxy shopping and bidding service, you can get your hands on all sorts of rare and exclusive merch from Japan and have it delivered directly to your door. Get your otaku loot sorted with FROM JAPAN!