Yes, that's right, it's already time to visit Japan and see the best spooky goodies they have available this Halloween! Even though celebrating Halloween has only gained traction in Japan in recent years, department stores and supermarkets have gone all out with Halloween decorations, decking their shelves with ghoulish goodies. We want to sprinkle some Halloween spirit into your lives too, so we have collected some of the cutest and most fun Halloween collections from Japan. Enjoy!
Pokemon Halloween Festival 2019 Collection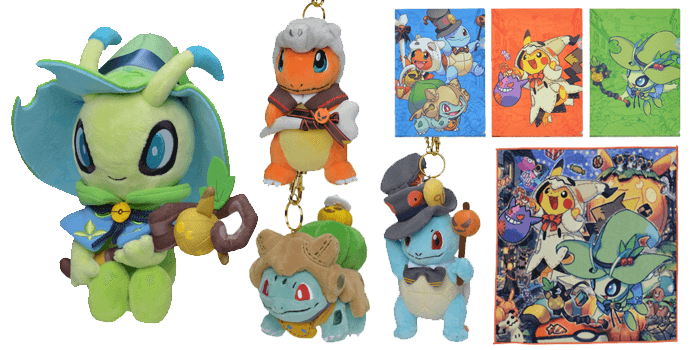 Last year the Pokemon Center pulled out all the stops for their Halloween celebrations and this year is no different! This year's "Halloween Festival" collection is a less traditional take on the Fall-time holiday, featuring Poke-faves such as Pikachu, Celebi, Squirtle, and Gengar donning Autumn-inspired gear ready for some festival fun. You can find Pokemon friends on a range of adorable merch including plushies, mascots, pouches, and much more and so you can celebrate your Halloween in otaku style!
Tokyo Disney Resort Halloween 2019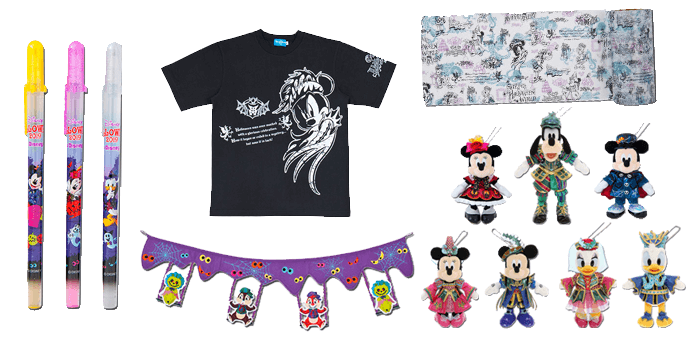 Every year Tokyo Disneyland and Tokyo Disney Sea get their spook on in their Halloween celebrations throughout the Disney Resorts! The "Spooky Boo Parade" is the highlight of Tokyo Disneyland's Halloween festivities, while Tokyo Disney Sea are celebrating the holiday with the "Festival of Mystique" which combines medieval spoop with maritime fun! You can also get yourself a whole host of exclusive Halloween Tokyo Disney Resort merch, featuring the Fab Five and friends looking spooky on limited-edition goodies including plushies, clothing, mascots, and tasty treats.
Sanrio Halloween 2019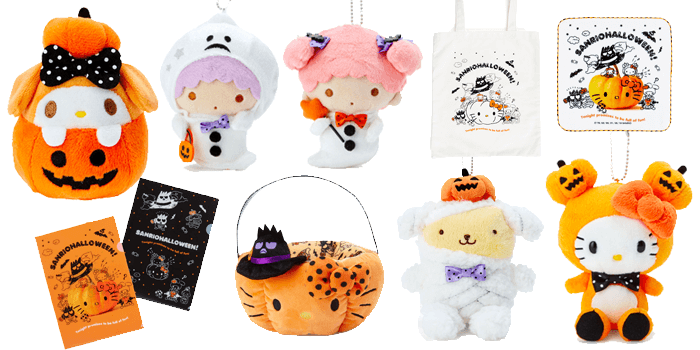 Sanrio shows us that Halloween can be as kawaii as it is scary! This year's Halloween-time offerings from Sanrio feature Hello Kitty and friends looking cute-as-can-be in pumpkin-themed outfits. You can spread some Halloween cheer with a range of adorable plushies, clear files, mascots, and more, featuring Sanrio faves such as My Melody, Kuromi, and Pom Pom Purin, . With this kawaii crew you can expect more treats than tricks this Halloween!
Rilakkuma Halloween 2019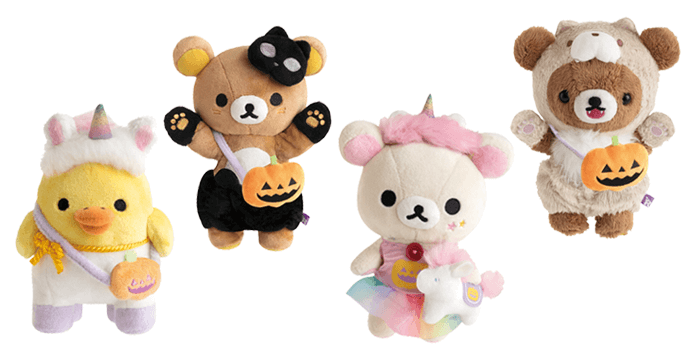 This year's Halloween dress code for Rilakkuma and friends is "Halloween Animals." The Rilakkuma crew took this theme very seriously, dressing up as black cats, bats, wolves and… unicorns? "Unicorn" may not be the first thing you think of when hearing "Halloween Animals," but how can you resist Rilakkuma in a unicorn cape?! Celebrate this spooky season with a dash of kawaii with Rilakkuma!
Rubie's Halloween Costumes 2019
And of course, it wouldn't be Halloween without a good costume! Being the birthplace of cosplay, it's no surprise that Japan produces thousands of high-quality and unique costumes for Halloween each year. Rubie's pulls out all the stops when it comes to their Halloween collections, with their Japan-exclusive costumes being no different. Whether you want to dress as Disney favorites or Sanrio cuties, you'll definitely be the envy of your Halloween party this year with Rubie's!
CharaPetit Pet Halloween Costumes 2019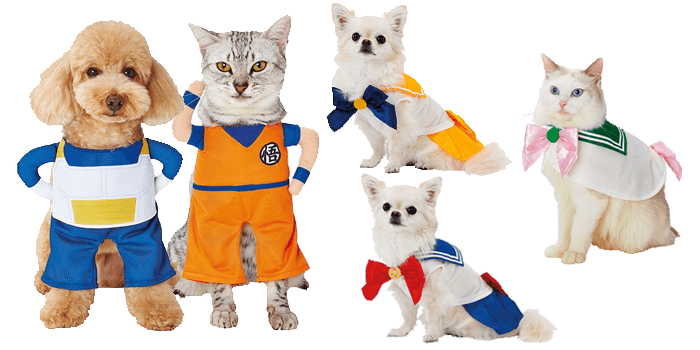 Why stop at your own costume this Halloween when you can have your pets join in with the dressing up fun! The Japanese pet company Petio have released their own line of pet-sized costumes featuring some of the most popular characters from Sailor Moon and Dragon Ball. Cosplay doesn't have to be just for humans this Halloween with CharaPetit!
Have more tricks than treats this Halloween with FROM JAPAN
You may be wondering where can you get all of these Halloween goodies, and that's where FROM JAPAN comes! With FROM JAPAN's proxy shopping and bidding service, you can get yours hands on all sorts of spooktacular swag and have it delivered straight to your door! This Halloween you can expect more treats than tricks with FROM JAPAN! ?