Cosplaying as your favorite anime characters is a special part of otaku culture, and when it comes to putting the finishing touches on your costume, a wig can make or break your look. Once you've purchased a cosplay wig, it's time to learn how to take care of it. To help you understand the ins and outs of cosplay wig care, we've put together this guide of essential information that will keep your wig fresh and ready to go for your next event!
How to Wash a Cosplay Wig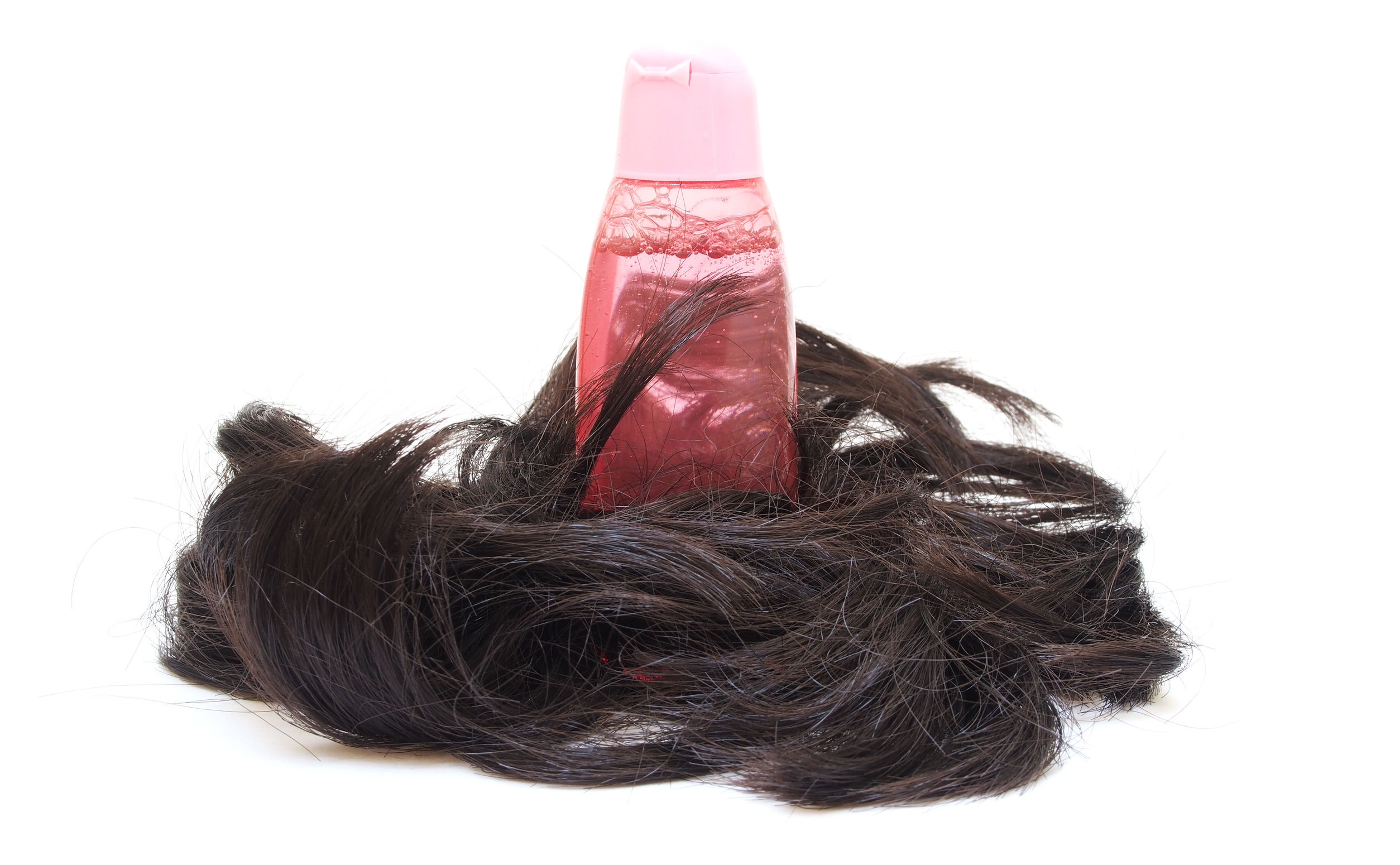 © ratanakhailee / 123RF Stock Photo
Generally, it's safe to assume that cosplay wigs you buy from Japan can be carefully washed without damaging the fibers. Many cosplayers choose to wash the wig before styling it, and oftentimes a wig requires cleaning after around five uses or a particularly messy outing. The following method is the most common, but do note that it works best for wigs that are not heavily styled.
Using a comb (preferable over a hairbrush), work any tangles out of your wig, taking care not to comb the lace cap.
Fill your sink with cold water. Warm or hot water may distort the wig's natural shape.
Pour a moderate amount of shampoo into the water according to the length of the wig. Shampoo specially made for synthetic hair is preferred by many cosplayers.
Mix the shampoo into the water with your hands until soapy.
Place your wig into the water and begin cleaning it with gentle scrunching motions. Be sure to turn your wig inside out and gently scrub the lace cap as that is where sweat and grime will most likely build up.
Let your wig soak for five minutes.
Gently squeeze any extra shampoo out of your wig.
Drain the dirty water and refill the sink with clean water. Let your wig soak in the clean water for another five minutes.
Drain the clean water and gently squeeze excess moisture from your wig.
Lay your wig over a towel on a flat surface to air dry. If your wig doesn't have any curls or other features that may be undone by gravity, you can also set it on a wire wig form to dry.
Important: Don't set your wig in direct sunlight to dry, attempt to blow dry it, or comb out its tangles after washing as this can damage the wet, stretched-out fibers.
Alternatively, you can follow video below made by one of Japan's most popular cosplay wig makers Prisila (in the video you'll see that they use a brush with stiff metal prongs instead of a comb).
How to Store Cosplay Wigs
If you're new to cosplaying, you may be wondering how to store your wigs safely. However you choose to store your wigs, be sure to keep them out of direct sunlight and humid environments.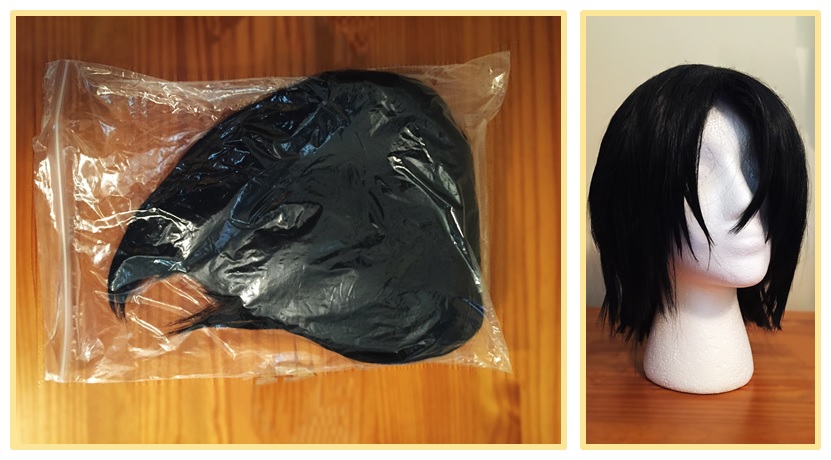 Original Packaging or Ziplock Plastic Bag
If your wig doesn't feature highly detailed styling, you can easily store it by simply slipping it back into the original bag it was shipped in (or a large plastic ziplock bag if you've already thrown away the packaging). This is also a compact way to securely transport your wig when traveling. If your wig is long, you can braid the ends into two to four sections before storing to prevent tangling.
Wig Stand
Wig stands have several uses for cosplayers, including storing your wig between events. You can often find affordable Styrofoam stands at craft stores or you can check with local salons to see if they can sell you one. The benefit of using a wig stand over a ziplock bag is that your wig will maintain its shape better. If your wig is long, you can buy specialty wig stands with extended necks.
The down side to using a wig stand is that it requires more storage space than a ziplock bag. You will also want to place a large paper or plastic bag over your wig to keep dust away if you plan to use the wig stand for long-term storage.
Important: Never use a household object as a wig stand. Hanging your wig on a bedpost or hat rack will eventually distort the shape of the lace cap.
Why It's Important to Wear a Wig Cap

Nylon wig caps are an essential addition to every cosplayer's kit. Most wigs come with a complementary wig cap, and additional caps can be found at most cosmetic stores. Though they take only seconds to stretch over your head, they can drastically enhance the final comfort and look of your cosplay wig. Among their many benefits, wig caps:
Prevent the wig from irritating your scalp, especially for cosplayers with sensitive skin.
Give your head a little space to "breathe."
Act as a barrier between the scalp and wig, preventing sweat from absorbing into the lace cap.
Provide additional grip, preventing the wig from slipping or falling off your head.
Hide your natural hair and secure all loose strands.
Flatten your hair, preventing unnatural bumps when wearing your wig.
Can You Use Heat on Synthetic Wigs?

If your cosplay character has hair or other features that require heat-shaping with a blow-dryer, straightening iron, or curlers, be sure to buy a heat-resistant wig. (Read our tutorial Tips for Buying Your First Cosplay Wig.)
A high-quality cosplay wig can tolerate most styling methods used on real hair within certain limitations. Heating tools can give synthetic hair bouncing curls, silky locks, salon-style volume, and more. Here are 5 tips to help you achieve the best results when heat styling your cosplay wig.
Don't overheat your wig. This can lead to singed ends and distorted fibers. Make sure to keep the heat within a tolerable range (many flat / curling irons feature a digital temperature display for convenience). A good heat-resistant synthetic wig should be rated to tolerate 150–180 °C (300–350 °F).
Never heat a wet wig. Your wig should be completely dry when you style it, or else you risk misshaping the synthetic fibers.
Comb the wig out first. Before you begin styling, use a comb to free your wig of any tangles so that the final look is knot-free. Don't use a comb you personally use on your real hair as it can transfer body oils to the wig.
Allow time for each strand of hair to cool. When using a flat / curling iron, avoid running the heating tool over the same strand repeatedly as this could raise the heat past the wig's temperature limits! Instead, pause in between strokes and allow the strands to set as they cool until you attain the desired shape.
Test out a small strand of hair first. Whatever styling method you choose, try it on a sample strand of hair so you can gauge your wig's tolerance level.
Make Cosplay Wig Care Easy with a High-Quality Japanese Wig
If you want a cosplay wig that will last, one of the best ways is to buy a high-quality Japanese wig. FROM JAPAN can help you shop for cosplay wigs, order them from Japan's top brands like Airily, Assist Wig, and Cospedia Wig, and have them shipped to your doorstep. To help you find the perfect wig for your next cosplay, be sure to read our Cosplay Wig Buying Guide!