The release of the next Pullip collaboration series has finally been decided : Sailor Chibi Moon x DAL!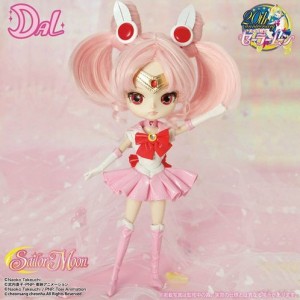 Dal is the little sister of Taeyang, the boyfriend of the fashion doll Pullip.
Dal Sailor Chibi Moon doll includes the following features :
– Her eyes can move side to side
– Her body is highly articulated as such very posable.
The release is scheduled in late May 2015.
Retail price : 17,000 yen.