Many Pokemon fans search far and wide to complete their Poke-collections but Bandai makes it easy to catch 'em all with their addictively collectible lineup of Pokemon Shokugan! Read on to see our favorite collections from the world of Shokugan!
Pokemon Scale World Shokugan Series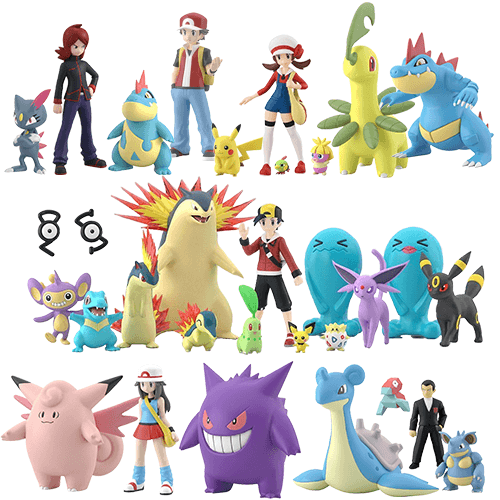 Bandai have made it possible to recreate your own personal Pokemon universe with their Pokemon Scale World collection! Each figure from this Shokugan series is a 1/20 scale version of the respective Pokemon or character, with over 60 fan-faves from the Kanto, Johto, and Galar regions.
PokeMofu Doll Shokugan Series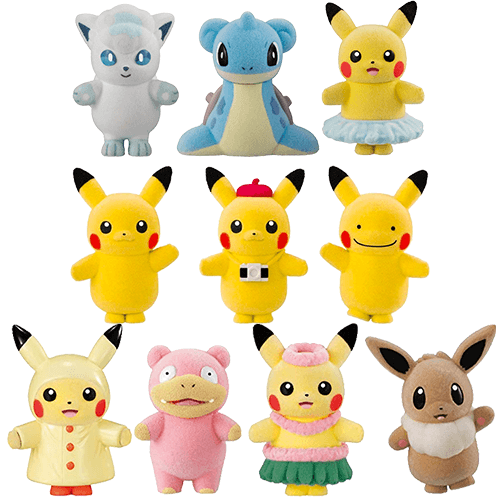 If you're a fan of all things kawaii, then the PokeMofu Doll Shokugan series is for you! This collection of blind box toys features flocked mini-figures that are just too cute to handle. There have been five adorable collections from the PokeMofu Doll series to date, including mini-figures of Pikachu playing dressup and new Pokemon friends from the Galar Region!
Pokemon Shodo Shokugan Series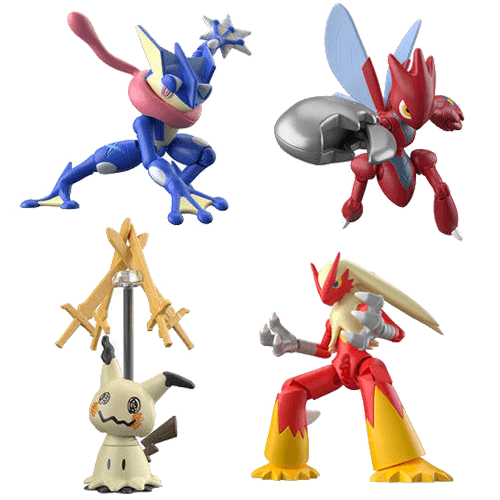 Shokugan's Shodo series of Shokugan mini-figures is popular with collectors due to their high level of detail and customizability. Each figure in the Shodo range is fully articulated and comes with two extra parts so you can recreate epic Pokemon battles worthy of a Pokemon Master!
Pokemon Kids Shokugan Series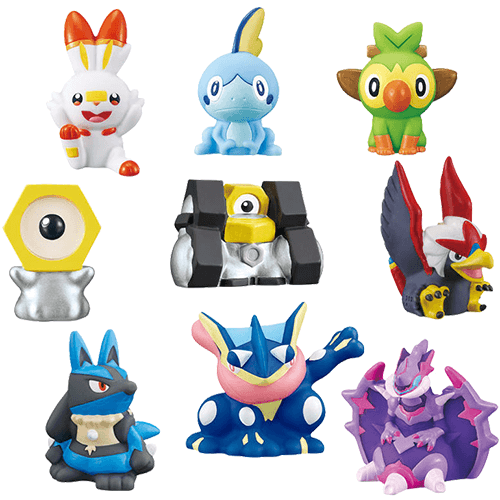 The Pokemon Kids series is another adorable line under the Shokugan umbrella featuring chibi-fied versions of Pokemon characters. Bandai have been releasing this series since 1996 from this super-cute series, so you're sure to find a Pokemon Kids version of your favourite Pocket Monster!
Pokemon Coo'nuts Shokugan Series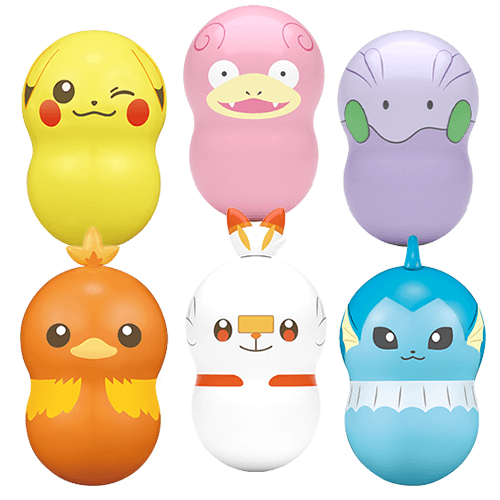 You can spin them, wobble them, even throw them – but these Pokemon Coo'Nuts won't stay down! Each release features 16 wobbly Pokemon Coo'Nuts for you to collect, so be sure to add them to your Pokedex of Pokemon collectibles!
Search for Pokemon Shokugan on FROM JAPAN
Do you want to complete your Pokedex and get your paws on these super-fun Pokemon Shokugan collections? By using FROM JAPAN's proxy bidding and buying service you can pre-order Shokugan sets on Premium Bandai and get tons of Japanese-exclusive items shipped directly to your door. Happy Poke-shopping with FROM JAPAN!