The past few years have been somewhat of a Ditto renaissance in the Pokeworld. The Pokemon Center releases more and more Ditto-featured merchandise every season and he is even the missing link to catching the previously undiscovered Meltan and legendary Mew the in recent Pokemon Go events. This little critter has managed to gain celebrity status from his humble beginnings as a gimmick Pokemon from Generation One, but it's no surprise, as he's just so gosh-darn adorable! We want to spread some Ditto love at FROM JAPAN, so enjoy our collection of some of the most adorable and charming products featuring the world's favorite transforming pink blob.
Ditto Transforms! Plush and Mascot Series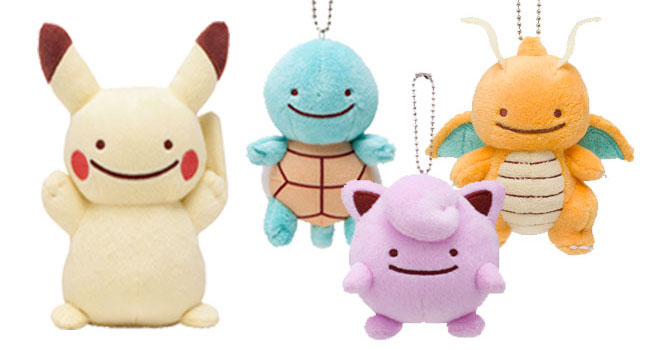 In this popular plush and mascot series, Ditto tries his best to transform into other Pokemon, but as each adorns Ditto's telltale expression, his true identity is given away. Over three releases Ditto has attempted to transform into over 31 different Pokemon, each as adorable as the last!
It's Ditto! Collection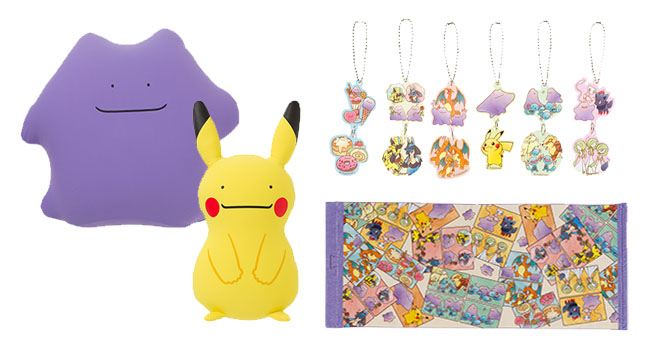 This cheerfully colored collection is Ditto's latest collection to be released by the Pokemon Center and features beautiful watercolor styled illustrations of Ditto frolicking with his Poke-friends. For those who are eagle-eyed, you can see even see Ditto transforming into various sweets. Cuteness overload!
Ditto Transforms! Japan Pokemon Center Exclusive mini figurines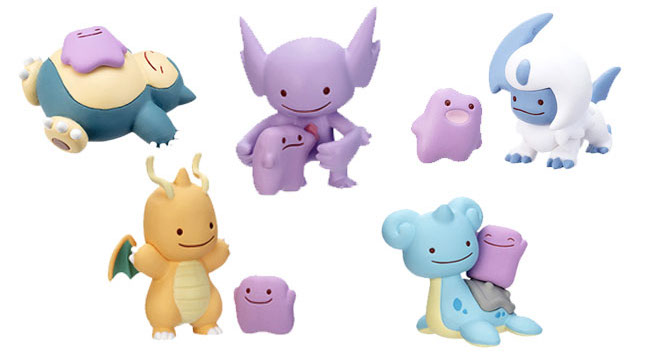 Sold exclusively at the Pokemon Centers as capsule toys in Japan, these limited-edition Ditto Transforms! figures are sought out by many a Poke-collector. Featuring the adorable antics of the mischievous Ditto, each capsule includes a little likeness of little pink amoeba playing with his Pokemon counterpart.
Together with Ditto Collection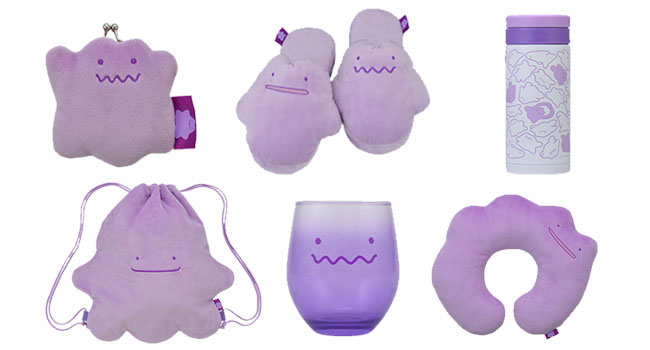 Have you ever wanted to bring Ditto everywhere you go? With the Together with Ditto collection, you can make all those dreams a reality! In this series, the ever helpful Ditto has transformed into various household items. Coming in various forms including house slippers, drinking glasses and a neck pillow, you can be together with Ditto wherever you decide to be.
Together with Ditto Desk Accessories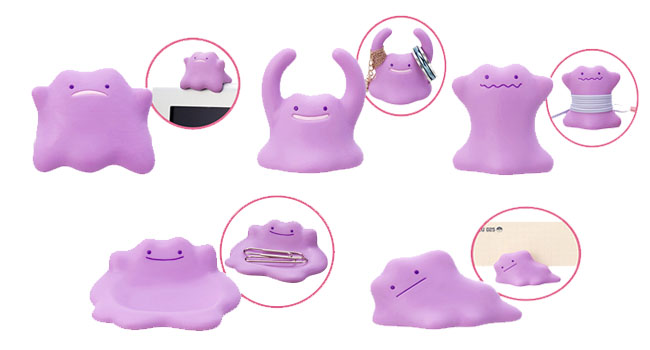 Is your desk feeling a little lonely? Then you should recruit the help of a hoard of eager-to-please dittos that can help tidy up your workspace! These little figures were released exclusively in the Pokemon Center with the concept inspired by the possibilities of Ditto transforming into not only Pokemon, but also household items.
Ditto Transforms! Stationery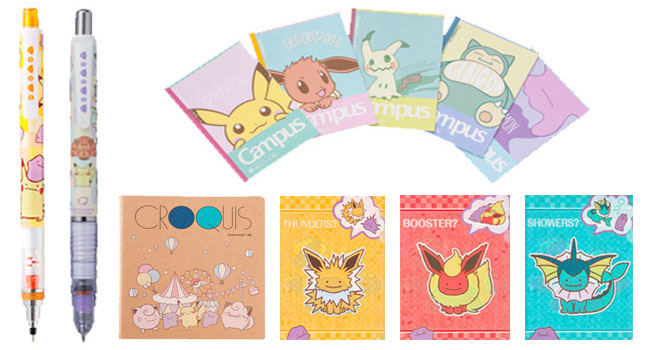 Whether you need stationery for school, work or personal projects, you can show your love for Ditto even when putting pen to paper! In this collection from the Pokemon Center, Ditto and his doppelganger friends cheerfully adorn clear files, pens and Croquis Sketch Pads.
Where to get Ditto goodies and merchandise
We are certainly happy that Ditto is getting the love he deserves, but that also means that his merchandise often sells out in record speed. However, with FROM JAPAN's proxy service, we can help you find rare Ditto goodies on sites such as Yahoo! Auctions and Surugaya, as well as pre-ordering all the latest Poke-tastic collections straight from Japan! Join the Ditto fanclub with FROM JAPAN.