If you grew up watching Sailor Moon, you know how powerful a stylish outfit can be. The sailor girls never held back with their looks, always donning fierce boots, vibrant dresses, and of course, iconic accessories. It's no wonder so many modern fashionistas are such big fans of the anime. With nostalgia at an all-time high, anime as popular as ever, and Sailor Moon Eternal out this year, now is the perfect time to show love for the original magical girls. Luckily, many apparel brands have been collaborating with Sailor Moon to bring Tsukino and her friends to life. Here are some of the best, new fashion lines inspired by and featuring the world-famous anime. Stay tuned after the list to find out how to get theseJapanese-exclusive products abroad.
Sailor Moon x Jouetie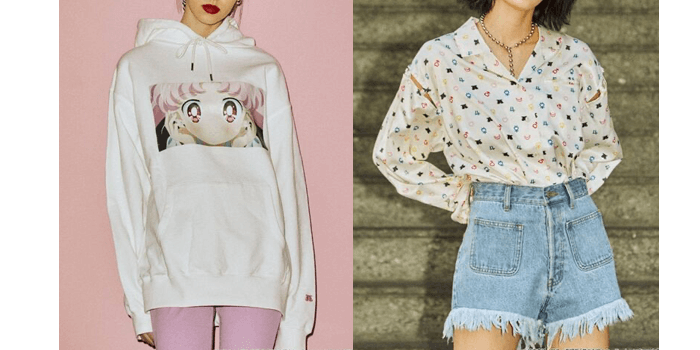 Jouetie has become one of the most recognizable brands in the street-style scene. Their innovative clothes have adorned lookbooks all across the internet. Pop culture collaborations aren't new to the brand, as they've previously sold lines featuring other anime like Neon Genesis Evangelion and even American cartoons like Tom & Jerry. However, their Sailor Moon x Jouetie collection is one of their most stunning. Released to promote the upcoming Sailor Moon Eternal, this line features both imagery from the new film and legacy looks from the franchise. You'll find hoodies printed with movie stills, colorful silk blouses, and more. Any outfit featuring these pieces is sure to turn heads on the street.
Sailor Moon x RoseMarie seoir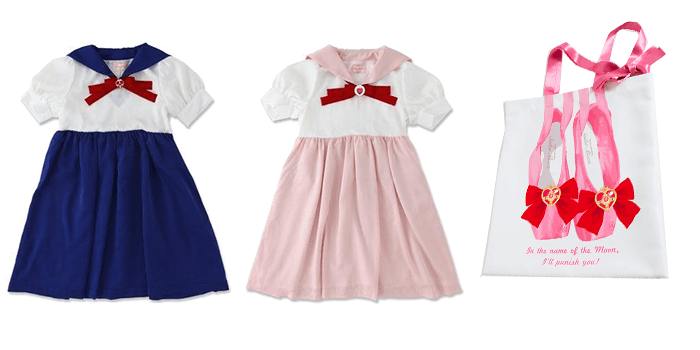 While Jouetie specializes in street, RoseMarie seoir specializes in cute. Their merchandise tends to be delicate, sweet, and pastel, or in their words, "like a macaron." Their Sailor Moon collection is no different but includes the magical sparkle of the cosmic anime. The line consists mostly of subtle but ornate accessories. Their cosmic heart charms allow you to bejewel your keys or phone, or you can get a similar design as an earring. You can also decorate your hair with their multicolored hairpins, barrettes, and hairbands. It's not all accessories though. You can even get your hands on a sailor dress to really live like a guardian.
Sailor Moon x GU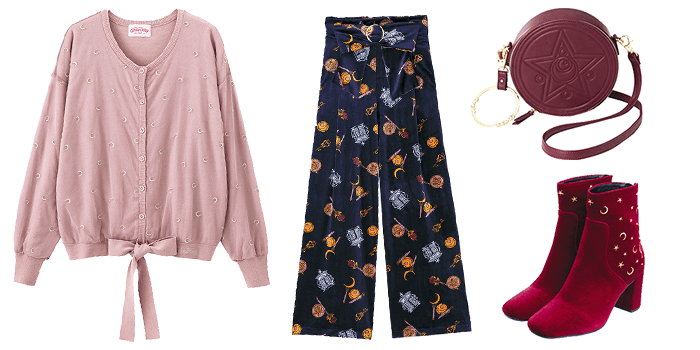 GU is the perfect brand to add new life to your casual wear. All of their apparel is comfortable and subtle, but always includes some extra flare to make sure you stand out. That stays true in their Sailor Moon x GU line. In this collection, you'll find all the pieces you need to make a complete Sailor Moon-themed outfit. That includes bottoms and tops, of course, but even shoes and clutch bags too. Their t-shirts have the most direct nods to the franchise with retro prints featuring each sailor. The rest of the line, though, includes more detailed but easily recognizable designs. Luna the cat finds her way onto jeans, shoes, and blouses, while skirts and sweatshirts are embroidered with the guardians' iconic wands. Studious eyes will be rewarded when they find even more subdues motifs hidden on their merchandise. Hardcore fans will be jealous when they see you in these looks.
Sailor Moon x Wicca Watch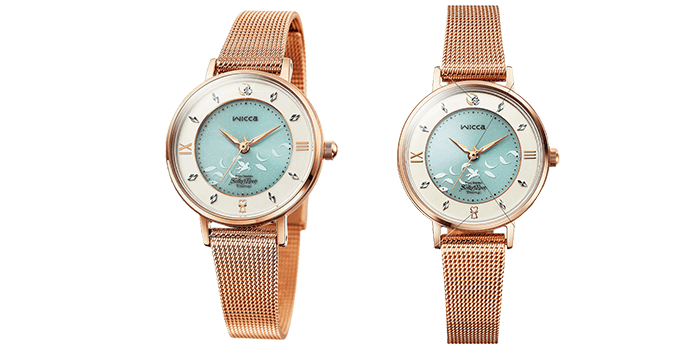 Wicca is a Japanese brand known for making premium watches that are now famous worldwide. Their watches are sleek and modern but never sacrifice intricacy. Wicca's Sailor Moon collaboration was created to commemorate the release of Sailor Moon Eternal with an exclusive product. The gorgeous watch features a Pegasus-inspired design. The gold of the watchband is reminiscent of Pegasus's horn, while the pastel blue watch face evokes scenes of the sky. That is even further reinforced by the eye-catching white silhouette of Pegasus flying underneath the regal clock hands. The watch comes in an equally ornamented case, which is embossed with symbols that true Sailor Moon fans will appreciate. This watch is the perfect addition to any Sailor Moon collection, but its limited, 3,000 product release means you should act fast!
Buy Sailor Moon Fashion & Accessories with FROM JAPAN
Getting all these Japan-exclusive items may seem like a challenge for those outside of the country. But don't worry, FROM JAPAN has your back when it comes to getting your hands on Japan-limited items! Our proxy shipping service lets you buy Japanese products straight from the source without having to wait for an international release. That means you can upgrade your wardrobe with these Sailor Moon products in no time. Plus, our marketplace features brands and products from all over Japan, so you can get even more than what we have listed here. Everything about Japanese pop culture that you ever wanted is now available through just a few clicks. Whether you're looking for more clothes, toys and figures, exclusive manga, or even Japanese snacks, you're sure to find it with FROM JAPAN. Start your FROM JAPAN shopping today!