What is Gasha Portraits?
Gasha Portraits (ガシャポートレイツ) is a line of collectible figures from Premium Bandai, one of the biggest sources of anime and pop culture merch in Japan. Gasha Portraits features characters from very popular anime and game series with a cute twist — many of the figures are designed with special summer-themed outfits that you won't really see in any other lineups. Gasha Portraits come in numbered sets, which means that you will always get more than one figure no matter which set you choose.
Since Japan is currently right in the middle of summer, we figured it's the best time to introduce you to the wonderful world of Gasha Portraits. Who knows, you might find some figures that you can add to your collection!
One Piece Gasha Portraits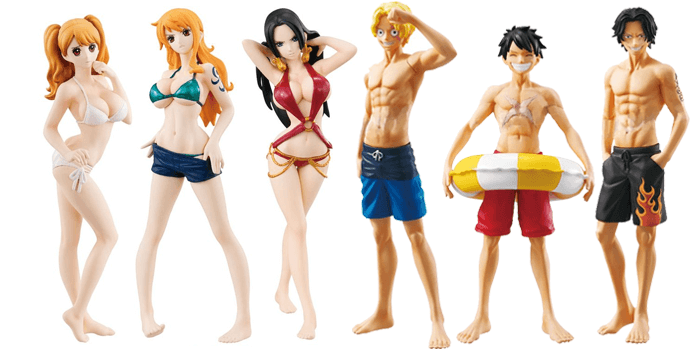 The One Piece Gasha Portraits collection transforms your favorite characters to look like they're ready to have fun on the beach. The first One Piece Gasha Portraits set features Charlotte Pudding, Nami, and Boa Hancock. The second set is of Sabo, Monkey D. Luffy, and Portgas D. Ace, and the third set has Nefertari Vivi, Nico Robin, and Rebecca. The fourth and most recently released set from 2019 is of Kalifa, Princess Shirahoshi, and Vinsmoke Reiju.
Evangelion Gasha Portraits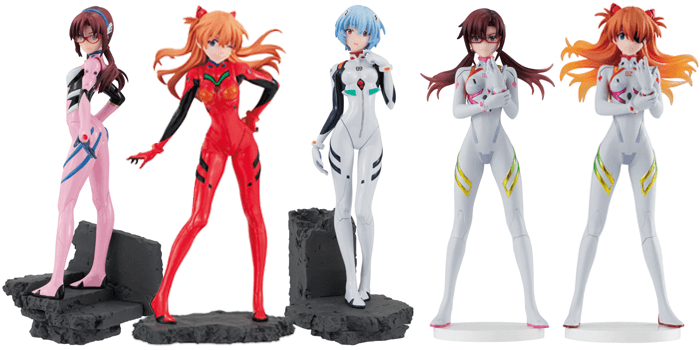 The Evangelion Gasha Portraits has three different sets with three girls from the series: Mari, Asuka, and Rei. Although the Evangelion Gasha Portraits don't have them wearing beach outfits, the sets all have different designs for the girls' iconic plugsuits.
Re:Zero Gasha Portraits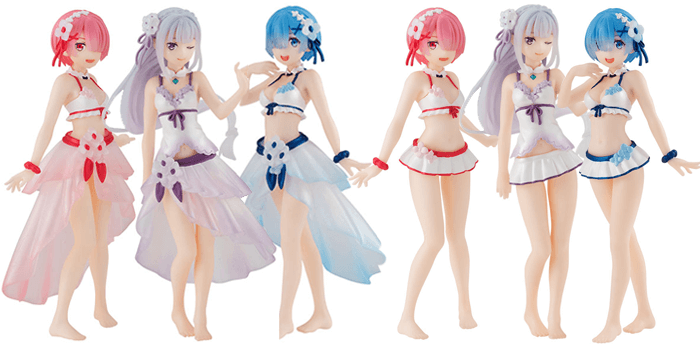 While Re:Zero currently only has one Gasha Portraits set, it does feature Rem, Ram, and Emilia in beautiful outfits made to match their hair color. The figures also have additional parts for the outfits so you can display your favorite Re:Zero girl however you want.
The Idolmaster Cinderella Girls Gasha Portraits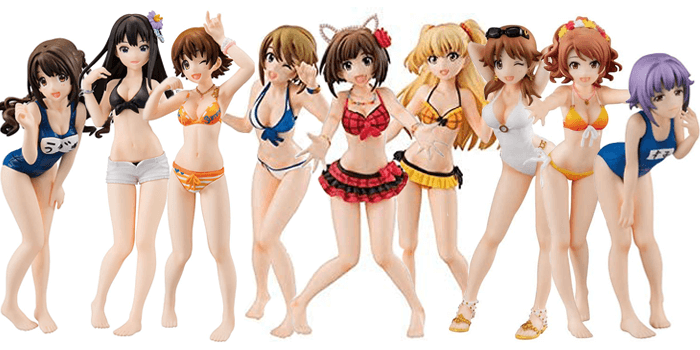 This Gasha Portraits collection features some of the girls from The Idolmaster Cinderella Girls in three different sets. All of the girls can be seen in unique swimsuits and are in poses that show off their individual personalities. Set 01 has Uzuki Shimamura, Rin Shibuya, and Mio Honda, Set 02 has Rika Jougasaki, Miku Maekawa, and Riina Tada, and finally, Set 03 has Sanae Katagiri, Karen Hojo, and Sachiko Koshimizu.
Gundam Gasha Portraits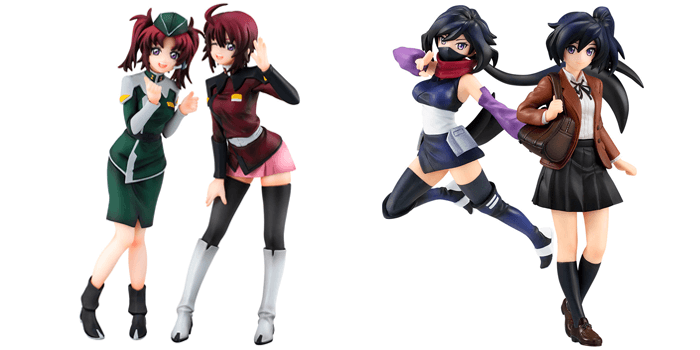 Gasha Portraits for the Gundam franchise takes inspiration from two different series. The first one is Gundam Seed Destiny and the figures are of the Hawke sisters, Lunamaria and Meyrin. They are shown in their respective uniforms while striking adorable poses. The other character with a Gasha Portraits figure is Gundam Build Divers' Aya Fujisawa. She can be seen in her everyday attire as Aya, and also in her Diver attire as Ayame.
Girls und Panzer Gasha Portraits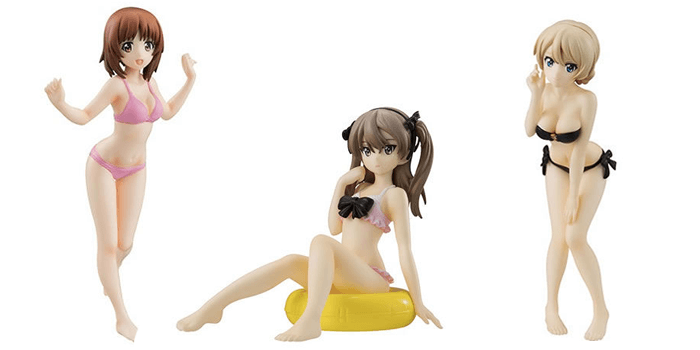 With the Girls und Panzer Gasha Portraits, we go back to the summer themed outfits for the characters. This series currently only has one set of figures, and it features the adorable Miho Nishizumi, Alice Shimada, Darjeeling in their swimsuits.
Love Live! Sunshine!! Gasha Portraits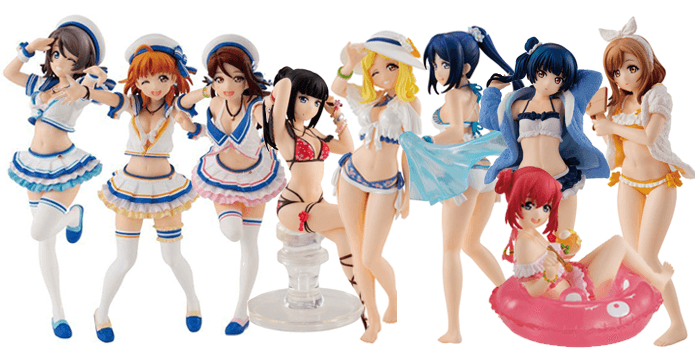 Last but not the least, we have the Love Live! Sunshine!! Gasha Portraits with all of the girls from the Aquors idol group. Set 01 has Chika Takami, Riko Sakurauchi, and You Watanabe in white and blue sailor-inspired outfits. For Set 02, we return to the swimsuit theme with Dia Kurosawa, Mari Ohara, and Kanan Matsuura, and Set 03 has Yoshiko Tsushima, Hanamaru Kunikida, and Ruby Kurosawa, who is happily sitting on a swim ring.
Buy Gasha Portraits using FROM JAPAN
Gasha Portraits are just one among the many figure collections released exclusively in Japan, which means that there's a wealth of pop culture and anime figures you may be missing out on. FROM JAPAN is a proxy company that acts as an intermediary between you and online Japanese retailers, to help you get your hands on exclusive and limited edition figures of your favorite characters.