The Netflix catalog is ever expanding and recently the streaming service has also been upping its otaku game by offering a vast range of high-quality anime. From classic series to in-house-produced productions, there is something for the hard-core anime nerd to the newbie just getting into the genre. We know how easy it is to fall victim to endlessly scrolling to find the perfect show but look no further, as we have chosen our top five picks of anime currently available on Netflix. Enjoy!
The titles below were available on US Netflix as of late October 2018.
Aggretsuko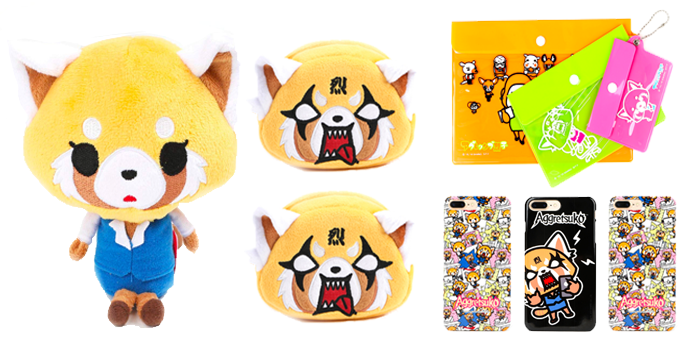 Sanrio's Aggretsuko (or Aggressive Retsuko to give its full Japanese title) was a hit in Spring 2018, with the series masterfully combining adorable aesthetics with mature themes. The show follows the eponymous Retsuko, an anthropomorphic red panda who works in the accounting section of a Tokyo firm. Retsuko's daily life is far from perfect, subjecting our heroine deal with her fair share of workplace misogyny and power-hungry superiors. To cope with this mistreatment and discontent, she unleashes her death metal alter ego at karaoke. With a cast of eccentric characters and top-notch writing, Aggretsuko is truly a gem.
Puella Magi Madoka Magica
Originally released in 2011, this cult classic is still a fan favorite, and it's not surprising, as it tips the whole magical girl genre on its head. When Kyubey, an adorable yet slightly creepy magical being offers middle school girls Madoka and Sayaka the chance to have any wish fulfilled, they have to decide whether or not to become magical girls. But soon enough the girls learn that everything must come at a price. Beautifully subverting the magical girl genre, this anime is full of twists and turns, making it perfect for anyone who wants something a little deeper from their anime. We have only one more thing to say… Want to make a contract? /人◕‿‿◕人\
Puella Magi Madoka Magica Unboxing Video
Did you know we also make unboxing videos on the FROM JAPAN YouTube channel? In this video, Haley unboxes some super cool Puella Magi Madoka Magica items. Preview a Kyubey t-shirt, a set of acrylic stands, beautiful necklace and ring set and a Madoka Nendoroid figure.
Fate/Zero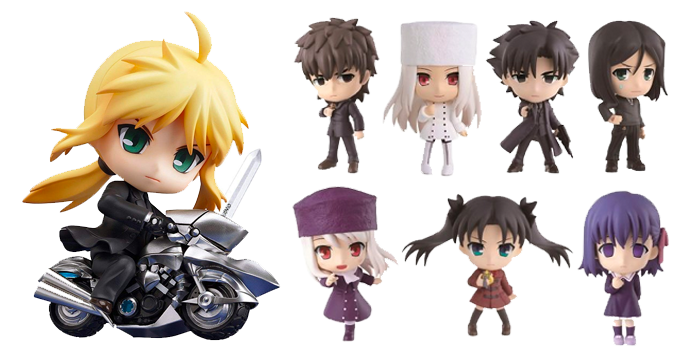 The Fate franchise is seemingly endless, with spin-offs reaching every conceivable genre, for the those looking to get into this boundless universe, the Fate/Zero is probably your safest bet. The anime is a prequel set ten years before the events of Fate/stay night, the visual novel that catapulted the series to fame. The series explores dark and mature themes but is not alienating for newcomers, making it the perfect jump into the complex world of the Fate universe.
Fullmetal Alchemist Brotherhood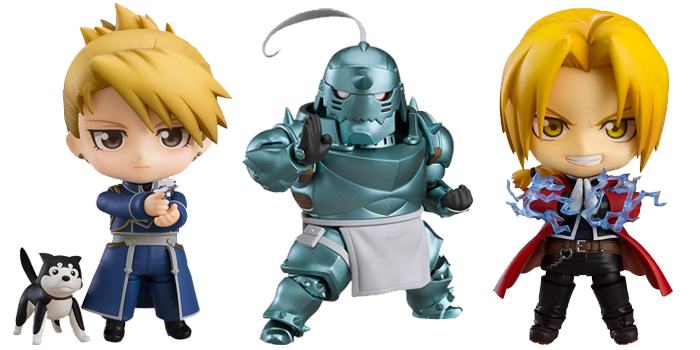 If you're looking for a sprawling fantasy containing equal shares of adventure and angst, look no further than Fullmetal Alchemist: Brotherhood. The anime follows brothers Edward and Alphonse Elric and their quest to find the Philosopher's Stone. Released six years after the first anime adaptation of Hiromu Arakawa's manga of the same name, Fullmetal Alchemist: Brotherhood follows the source material more closely than the original 2003 anime. Mixing fantasy elements of alchemy and forbidden magic with broader themes such as discrimination and the dangers of scientific advancement, Fullmetal Alchemist: Brotherhood is a truly gripping anime worthy of anyone's time.
The Seven Deadly Sins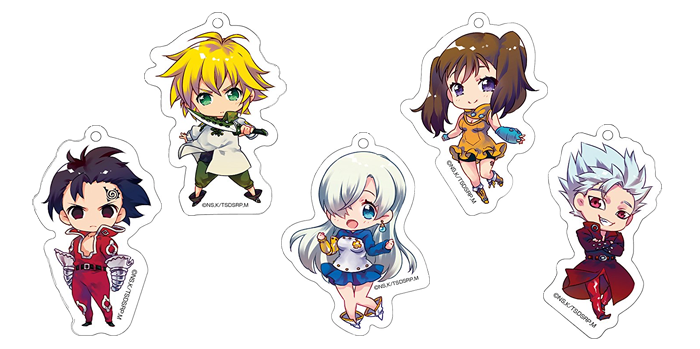 The Seven Deadly Sins (often referred by its Japanese title, Nanatsu no Taizai) is an ongoing anime series which is getting more and more hype as time goes on. Set against a pseudo-European medieval background, the series follows a group of powerful magical warriors assisting a princess attempting to reclaim her crown from tyranny. With plenty of great action scenes and a huge cast of interesting and endearing characters, The Seven Deadly Sins is a shonen anime extravaganza that you shouldn't miss!
Where to buy anime merchandise
So, you've binge-watched all these anime and have found yourself wanting to represent your newfound fandom, but where to go? Using a proxy service like FROM JAPAN, we can help find Japanese-exclusive and hard-to-find items in Japan and ship them directly to your door! Once you've finished with your anime Netflix and Chill session, check out FROM JAPAN for all your otaku needs.