In 2022, Haikyuu is celebrating 10 years since the manga was first published! To celebrate a whole new season full of volleyball antics, we've rounded up some of the best Haikyuu!! merchandise out there so you can show your support like a true MVP – enjoy!
Haikyuu!! Nendoroids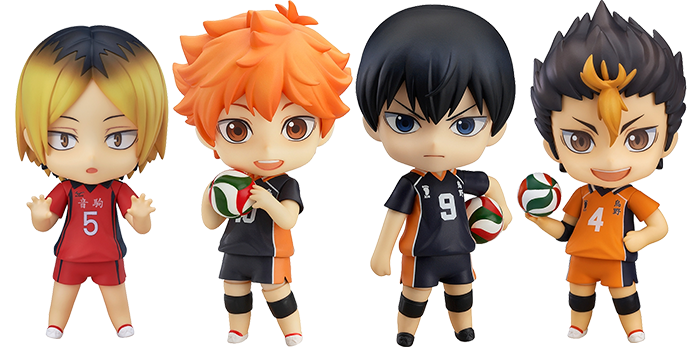 Nendoroids are some of the most popular otaku collectibles available, known for their irresistible cuteness and potential for customization. Eighteen Haikyuu!! characters have been lucky enough to get a Nendoroid makeover, including star players such as Hinata, Kageyama, Nishinoya, and Kozume! Alongside the Nendoroid figures, Good Smile Company also released adorable Face Parts Cases inspired by the volleyball teams seen in the anime and manga.
Haikyuu!! DXF Figures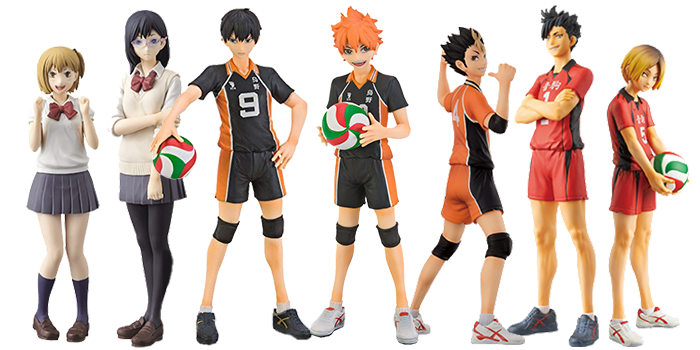 Game center prize giants Banpresto have gotten in on the action the volleyball action with their popular series of Haikyuu!! DXF figures! The line features over 20 characters from the series, including favorites such as Hinata, Kageyama, Sawamura, Sugawara, and many more. Highly detailed and full of personality, these prize figures will make a perfect addition to any Haikyuu!! fan's collection!
Haikyuu!! Nitotan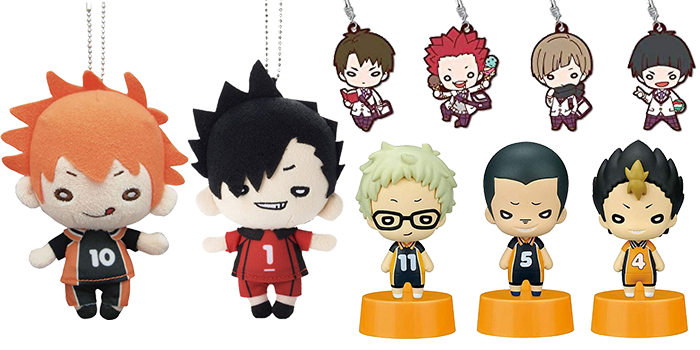 Nitotan is a product line by Takara Tomy Arts, beloved for turning otaku fan-favorites into characters with adorably oversized heads and bean-shaped eyes. You can find Nitotan versions of your favorite Haikyuu!! characters as plushies, mascots, rubber keychains, and mini-figures.
Haikyuu!! Tomonui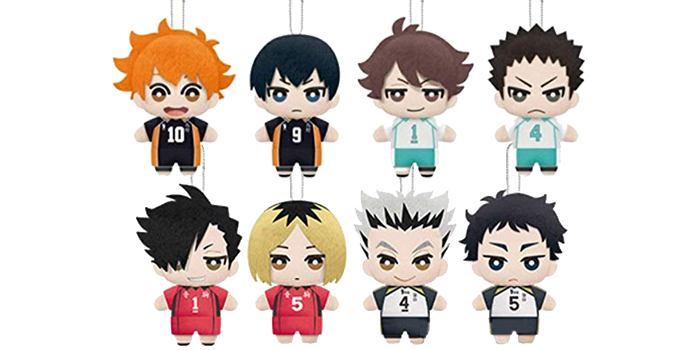 Now you can take all your best volleyball boys wherever you go with Banpresto's Tomonui plushie mascots! Tomonuis are designed to be photogenic, meaning your Haikyuu!! Tomonuis make the perfect models for photoshoots at home or out and about.
Haikyuu!! Ichiban Kuji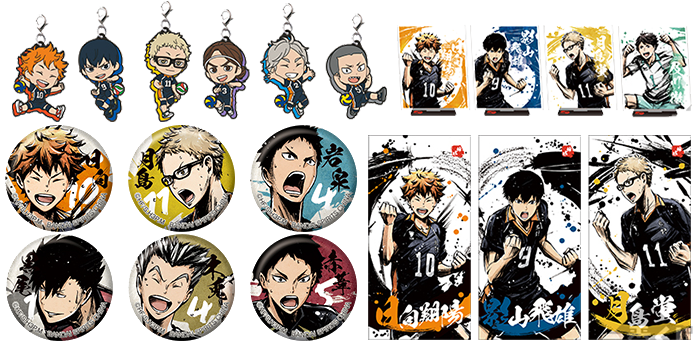 The otaku lottery game Ichiban Kuji has collaborated with Haikyuu!! a couple of times over the years to bring fans a range of awesome otaku goodies with all your best volleyball boys! The latest collection featured stunning Japanese sumie-inspired illustrations of the volleyballers on a range of items including button badges, towels, rubber charms, acrylic mascots, and shikishi postcards.
Haikyuu!! NoruChara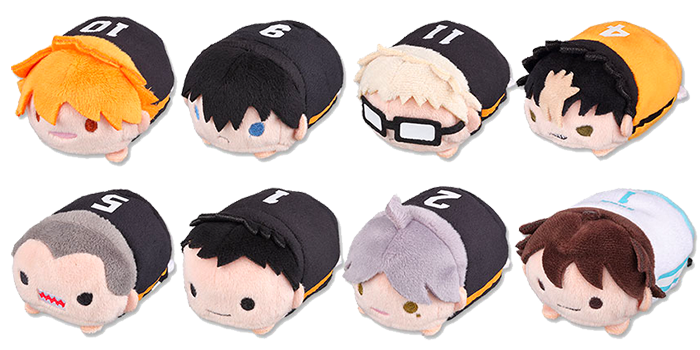 Playing volleyball doesn't get much cuter than this! NoruChara is a line of adorable palm-size plushie mascots produced by Weekly Shonen Jump's official merchandise store. Several characters from Haikyuu!! have gotten the NoruChara treatment, transforming some of the series' most loved characters into stackable and collectible mini-plushies!
How to buy Haikyuu!! Merch with FROM JAPAN
Inspired by our list and want to get your hands on some of your own Haikyuu!! merchandise? Unfortunately, many of the items listed in this article are only available to buy in Japan. But that doesn't mean you can't score some awesome Haikyuu!! goodies! FROM JAPAN's proxy shopping and buying service can help you get otherwise Japan-exclusive merch and have it sent straight to your door. Start your Haikyuu!! shopping today with FROM JAPAN!