The 30th of June marks the birthday of Sailor Moon herself, Usagi Tsukino! Usagi shares her birthday with fellow Sailor Scout Chibiusa, making this day one of the most important dates for Moonies around the world. To celebrate this magical day we've rounded up some of our favorite Sailor Moon goodies so you can join in with the b-day fun. Enjoy!
Sailor Moon Store Original Items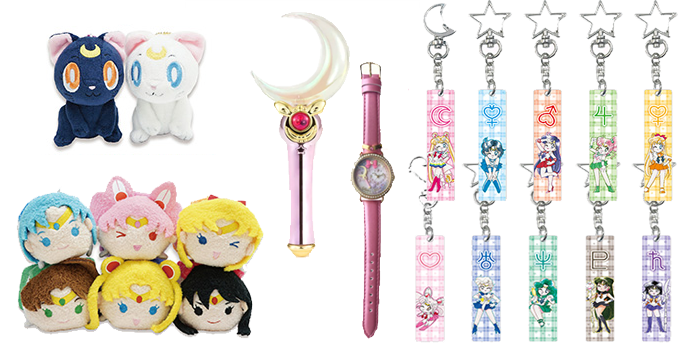 Laforet Harajuku is home to only brick-and-mortar Sailor Moon store in the world, which opened its doors in 2017. The Sailor Moon Store has been the one-stop-shop for all things Sailor Scout related ever since, with fans from all over the world visiting the Moonie paradise. With much of its stock exclusive to the store, the shop is truly a treasure trove of Sailor Moon goodies! A birthday party for Usagi is held every year at the store, releasing limited-edition items especially for the event!
Sailor Moon Makeup and Cosmetics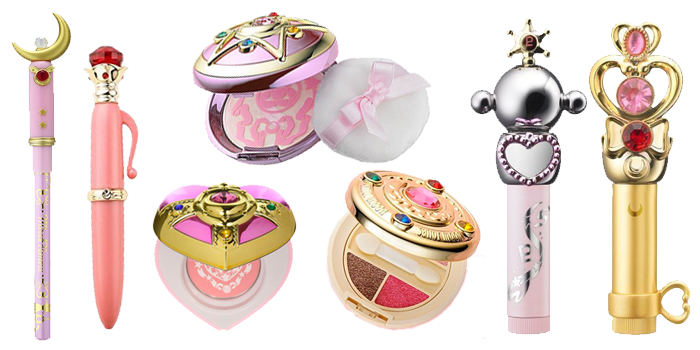 Makeup plays a huge role in the Sailor Moon series, with compacts being one of the most powerful weapons in the arsenal of the Sailor Scouts. So it's no wonder that Sailor Moon makeup and cosmetics are some of the most popular and sought-after merch from the series. You can find eyeliners, compacts, eyeshadows, lipsticks, and more all shaped like the staffs and wands seen in the series. Add a little shoujo sparkle to your makeup routine with Sailor Moon makeup and cosmetics!
Sailor Moon Ichiban Kuji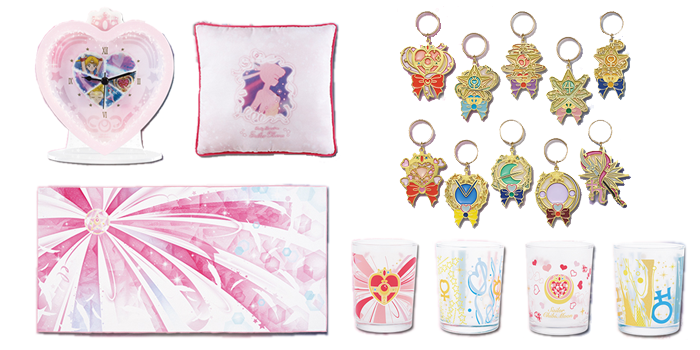 Sailor Moon is no stranger to the world of Ichiban Kuji, boasting several collections with the otaku lottery. The latest collaboration with Ichiban Kuji is one of their best yet, with all the products based on Sailor Moon's iconic magical girl transformation sequences. The 2019 Sailor Moon collab includes cushions, towels, a clock, stained glass-inspired keyrings and clear files. Surprises aren't just for birthdays with Sailor Moon's Ichiban Kuji collections!
Sailor Moon WEGO
WEGO is one of Japan's favorite fast fashion brands, dressing some of Harajuku's most-wanted models and influencers. The Tokyo-based label created a super-cute line of Sailor Moon apparel perfect for the 21st-century magical girl with t-shirts, caps, and waist bags paying tribute to the Sailor Scouts. Add a little Moon Prism Power to your wardrobe with the Sailor Moon WEGO collection!
Sailor Moon Twinkle Statue
This range of Gashapon Sailor Moon figurines by Bandai is the perfect addition to any avid Sailor Moon fan's collection! The capsule toy series features beautiful pocket-sized figures of favorites from the beloved magical girl series. The first range of Twinkle Statues was released in March and featured Sailor Moon, Sailor Mercury, Sailor Mars. The first series proved so popular that Twinkle Statues of Sailor Jupiter, Sailor Venus, and Princess Serenity will hit capsule toy machines around Japan in September.
Celebrate Usagi's B-day with FROM JAPAN!
Want to add a little magical girl sparkle to your life? With FROM JAPAN's proxy shopping and bidding service, you can get your hands on all sorts of Japan-exclusive Sailor Moon goodies! Visit our special Sailor Moon homepage and get searching for Sailor Moon collectibles now.