How are you spending the holidays this year? If you need some help writing up your otaku Christmas list to send off to the North Pole, we have you covered. Read on to see our "nice list" for this season's festive releases. Enjoy!
Pokemon Center Japan Christmas Collection 2019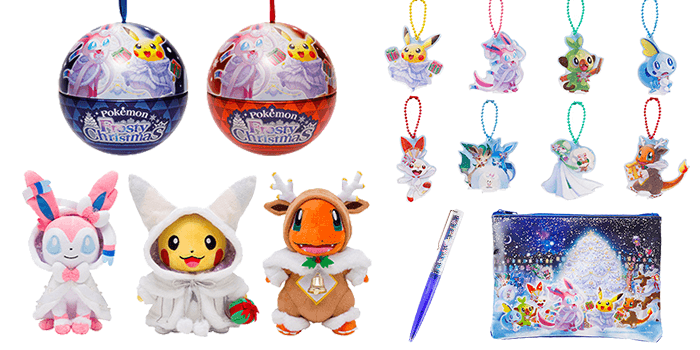 This year the Pokemon Center Japan is celebrating Christmas with the theme of "frosty," so you better wrap up warm! Pikachu, Sylveon, Gardevoir, and the Galar starters all spread Christmas cheer in this collection of winter wonderland-inspired tree ornaments, plushies, acrylic charms, stationery, and other lifestyle goods.
Sanrio Christmas Collection 2019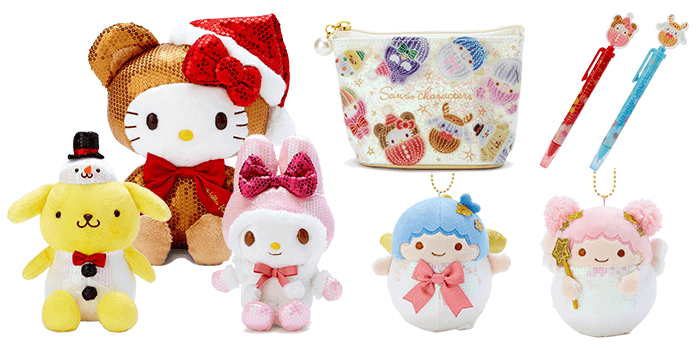 If you want to make your Christmas adorable this year, then your first stop should be none other than the kings of kawaii, Sanrio. This year's festive offerings from Sanrio feature a range of lifestyle items inspired by Christmas lights, including plushies, mascots, stationery and more. Join Hello Kitty, My Melody, Pom Pom Purin, and Cinnamoroll in celebrating Xmas this year with Sanrio!
Rilakkuma Christmas Collection 2019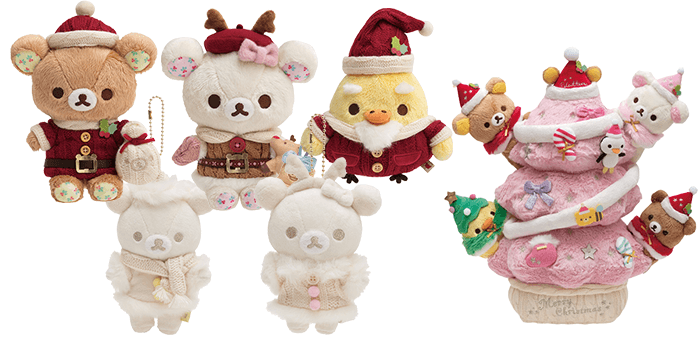 Rilakkuma takes center stage for San-X's holiday celebrations with this year's Christmas releases. Rilakkuma, Korilakkuma, Kiirotori, and Chariirokuma don snuggly wool sweaters in the plushie collection, with the mascots featuring a pure white theme. What really takes the (Christmas) cake in the line is the 42-centimeter plushie Christmas tree, featuring all of the Rilakkuma favorites dressed in their Xmas best.
Sumikko-gurashi Christmas Ichiban Kuji 2019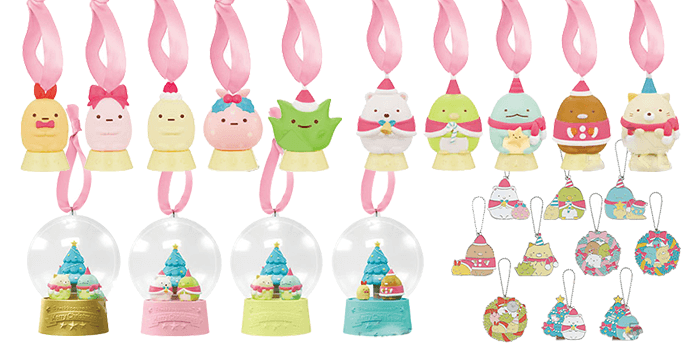 The cast of cute critters that make up the Sumikko-gurashi crew gets into the Christmastime spirit this year in this festive Ichiban Kuji ornament collection! You can give your Christmas tree an extra helping of cute with Sumikko-gurashi snow globe-shaped ornaments, LED-powered lights, and metal charms. Celebrate the kawaii way this Christmas with the Sumikko-gurashi Ichiban Kuji collection!
Tokyo Disney Resort Christmas Collection 2019 (Tokyo Disneyland and Tokyo DisneySea)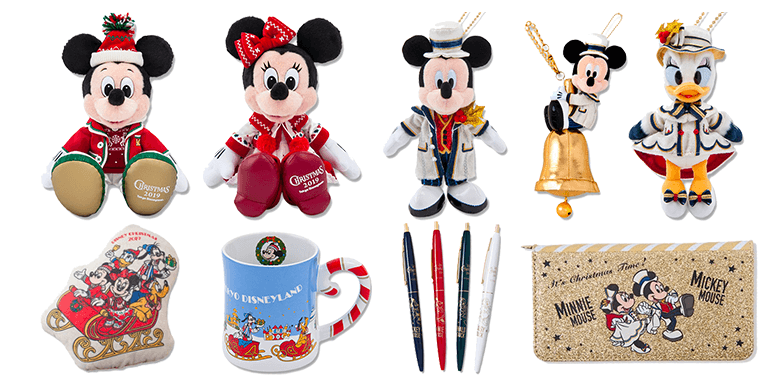 The happiest place on Earth celebrates the most wonderful time of the year with two collections from the Tokyo Disney Resort, one for Tokyo Disneyland and one for Tokyo DisneySea. The range of Xmas goodies from Tokyo Disneyland features a retro theme, while Tokyo DisneySea's festive offerings make use of opulent golds for an extra-special Christmas.
Neon Genesis Evangelion Rei Ayanami and Asuka Christmas Figures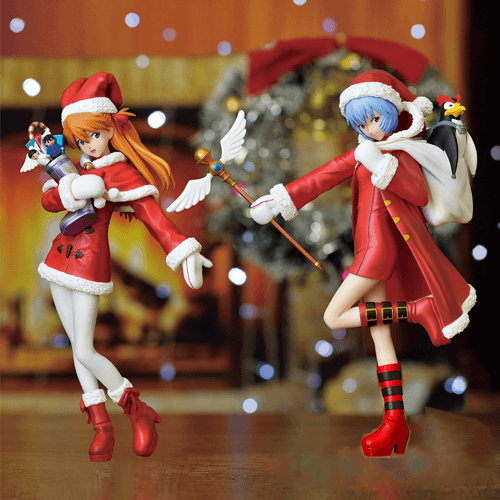 This year Asuka and Rei spread some Christmas cheer in this prize figure rerelease from Sega. The Eva pilots wear Santa-inspired outfits, carrying gifts (and a Pen Pen!) ready to share with their friends. Start your Yuletide celebrations Second Impact style with these Japanese game center exclusives!
How to buy Japanese Christmas merch with FROM JAPAN
You may be wondering how you can get your hands on all these Japan-exclusive Christmastime delights, and that's where our proxy shopping service FROM JAPAN can help. We may not have a horde of dedicated elves like Santa, but we can help you with the process of purchasing festive goodies from Japan and deliver them straight to your door. Get your Christmas shopping started with FROM JAPAN!