The past few years have seen an unprecedented rise in the popularity of virtual YouTubers, otherwise known as "V-Tubers". V-tubing first entered the Japanese entertainment scene with Kizuna Ai in 2018. V-Tubing often features highly skilled and talented YouTubers who entertain a massive base of loyal and dedicated fans behind a virtual avatar.
Today, V-Tubers have evolved into celebrity idols who perform skits, songs, play games via live streams and engage fans across the world in animated live chats from time to time. All these activities are well-choreographed and designed to give VTubers a personalized and unique character that fans identify and associate with. Some of the most popular V-Youtubers include Shirakami Fubuki, Inugami Korone, and Usada Pekora.
Why are V-tubers so popular?
There are several reasons why V-Tubers have a considerable following and admiration among fans of different ages:
V-tubers are idolized because they provide exceptional and reliable entertainment daily or weekly, syncing well with fans and breaking the monotony of daily tasks.
They have unique personalities and talents that impress and draw many people to their entertainment segments.
They boast of an epic appeal that comes with being hidden behind cute anime avatars. The avatars allow VTubers the freedom of performing without the worry of being constrained by personal lack or identity issues. They can come up with customized creative ways to entertain a set of audience at any given time.
History of Hololive Production
The fame that VTubers enjoys has provided an opportunity for many entertainment agencies to jump on the bandwagon. Currently, one of the most successful VTuber agencies is Hololive Production, a Japanese virtual VTuber talent agency owned and operated by CoverCorp.
Hololive Production was launched in 2017 and currently boasts several popular VTubers under its label. The agency has been striving to expand outside Japan and cater to a broad base of global fans, and as of September 2020, its channels have over 10 million on YouTube and Bilibili, the Chinese platform.
To achieve such massive global success within a short time, Hololive came up with their Hololive Myth or Hololive EN, a new and unique group of five multi-talented V-Tubers who speak English.
The Five Most Popular V-Tubers Under Hololive Production
Are you curious about the five brand new Hololive personalities, and which one is the best for you? Let's take a keen look at each of these five Hololive virtual YouTubers:
Ninomae Ina'nis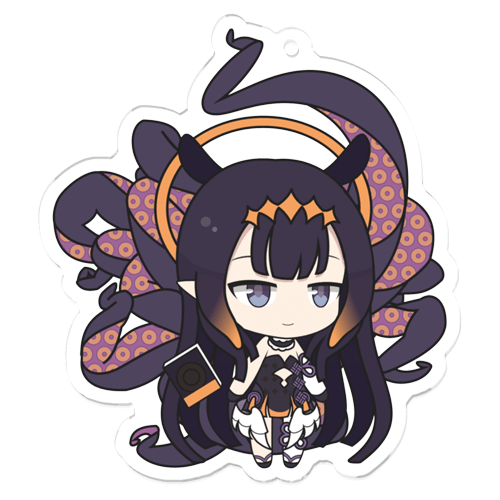 Ninomae is an outstandingly multitalented VTuber who has an extra gift for drawing. She is also quite at home with otaku culture, as depicted in her top-level drawings.
Ninomae loves playing various mobage, including Granblue Fantasy, Arknights, Fate/Grand Order. She mostly speaks English on her channel, but she is also quite proficient in Korean and Japanese languages. Ninomae typically interchanges between these languages on the sides to reach a wider audience.
Takanashi Kiara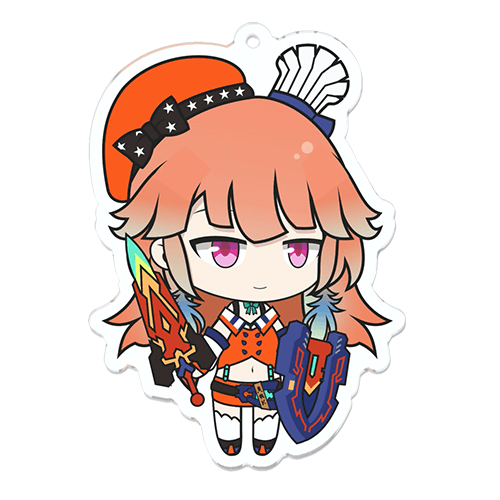 Takanashi is a VTuber who dreamt of becoming a fast food shop owner. Well, it looks like fate had other plans. She is an extremely hardworking, upbeat, and skilled entertainer. She is multilingual too and can fluently speak English, German and Japanese. Her live streams often feature an excellent mix of Japanese and English debuts, and she often goes the extra mile to translate her content for the fans. Her anime interest covers many tones from shows like Nichijou and Working to Bakemonogatari and Stein's; Gate. She is also a fan of anime songs and old video game soundtracks.
Watson Amelia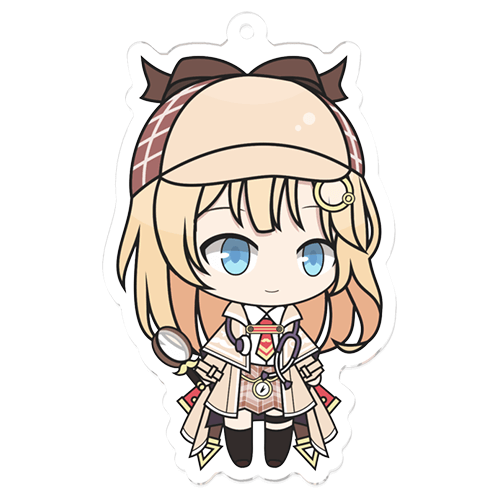 Watson Amelia is quite adept at First Person Shooters. She stumbled into VTubing after hearing strange online rumors of Superhuman Dogs, Talking Foxes, and Magical Squirrels surrounding Hololive. She decided to do some digging, and out of interest decided to become an idol herself. She has a deep passion for Apex, Valorant, Counterstrike, and other open-world games, including the fantastic Grand Theft Auto and the amazing Legend of Zelda: Breath of the Wild. Apart from the Japanese language, she also fluently speaks English with both British and American accents.
Mori Calliope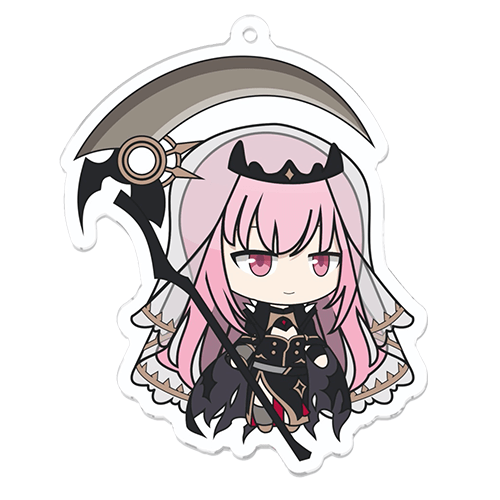 Mori calliope is a talented rapper and the Grim Reaper's first apprentice. She has a sweet voice and a gentle demeanor that contradicts sharply with the things she often says. If you are looking for a VTuber that spits fire, Mori calliope is your girl. Her debut song, Excuse My Rudeness, But Could You Please Rest In Peace, is an original song written by her. She is quite at home with anime shows that reflect on her character, including dark stories like Made In Abyss, Puella Magi, Madoka Magica. She also loves dark games such as the Ghost of Tsushima and Bloodborne. Mori speaks both English and Japanese languages.
Gawr Gura
Gawr Gura boasts of an excitable attitude and eccentric personality that enthralls her large following. The shortest member of her group enjoys a rhythm of games, including Rhythm Heaven and Taiko. Her favorite anime include KanoSuba, which tends to fit nicely into her unique personality. She also boasts of a singing prowess that brings life to even the most jaded souls. If you are at home with odd ad unpredictable characters, Gawr Gura has you covered. Although many consider her a wild one, there is no doubt Gawr Gura is talented. She speaks both English and Japanese languages well.
How To Buy Hololive production V-Tuber items and products with FROM JAPAN
Ideally, you can buy popular Hololive production V-tuber items and products from Japan using a convenient proxy service. Notably, proxy service acts as a middleman between customers of Japanese goods spread across the globe and the Japanese retailers of a range of products.
FROM JAPAN is such a proxy company that offers an excellent and convenient way to buy goods from Japan no matter your location in the world. Shopping with FROM JAPAN is as easy as following the simple steps below:
Make an account with FROM JAPAN.
Copy and paste the URL of your desired item into the search bar.
Get a quote- You will get a quote FROM JAPAN that confirms item prices and availability.
pay for the items- Confirm prices and pay for the items using one of the convenient methods available for you.
FROM JAPAN will then order your toys on your behalf from the shop you selected in step 1. We will then wait for your products to be delivered to one of our warehouses spread across the country.
Once we receive your orders, we will request you to verify the product details and specify your most preferred shipping method and the address. At this stage, you are also mandated to pay international shipping fees charged depending on the package weight.
Wait for your Hololive goodies to arrive!
Bottom line
At FROM JAPAN, we will order any item from Japan, including popular Hololive production V-Tuber items and products on your behalf, ship them to our warehouse, and handle the shipping process to you wherever you are across the globe. Happy Hololive shopping with FROM JAPAN!