While you may think of Japan as a nation of rice, you'd be hard pressed to find a town in the country without its very own bakery! With curry-filled pastries and the ultra-sweet melon pan, Japan has certainly made its own take of the wheat-based food. So it comes to no surprise that Japan is also the home to some of the most charmingly bizarre bread-based collectibles out there. So we've decided to "rise" to the challenge and share some of Japan's most "pan"-tastic products in this week's post. Enjoy!
Kawaii Bread
Sanrio Chigiri Pan Collection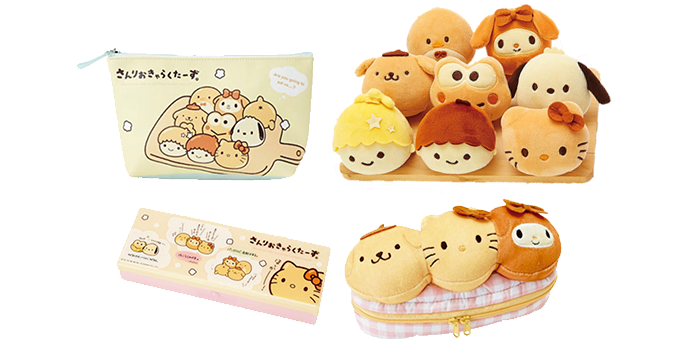 This collection from Sanrio sees Hello Kitty and friends in a variety of adorable lifestyle goods inspired by pull-apart bread. Featuring plushies, pouches, tote bags, and more, giving into your carb cravings can't be a bad thing when it is this cute!
Yeast Ken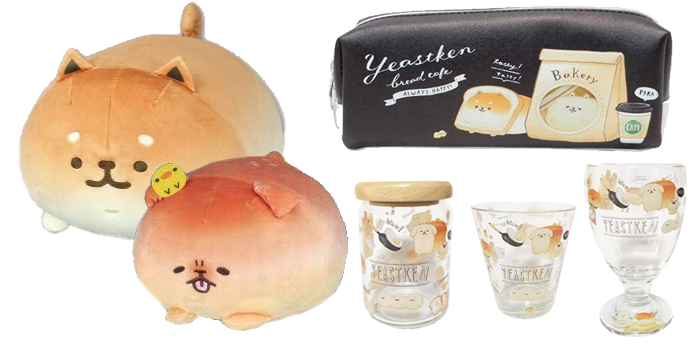 If you are a frequent user of the crane game app Toreba, then you have probably come across the delightful bread-canine hybrids known collectively as Yeast Ken. Featuring adorable characters such as Shiba Koppe, Cup Pug, and Corguette, these loaf puppers are not just confined to the world of prize plushies. You can find also find the bready gang on a variety of items such as mugs, pencil cases, jars, and drinking glasses!
Corocoro Nya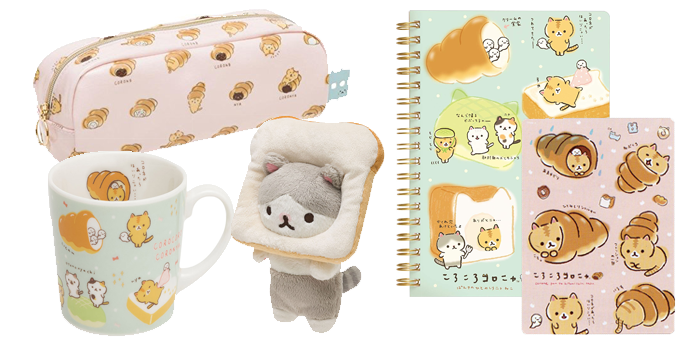 Debuting in 2017, Corocoro Nya is one of the latest lines to be added to the San-X family! Coronya is the star of the show – a bakery-dwelling cat who can't be seen without his cornet bread hat. Coronya and his friends grace all manner of adorable products including pouches, stickers, pencil cases, plushies, mugs, and much more!
Capsule Toy Bread
Bandai Gashapon Inupan Dog Bread figurines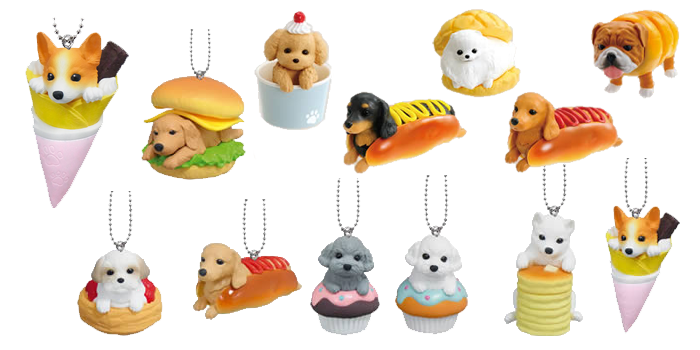 In this Gashapon capsule toy series by Bandai, you can find pure-bread dog mini figurines and mascots of all shapes and sizes ranging from Pomeranian cream puffs to Dachshund hot dogs.
Takara Tomy Pasco Bread Mini Squishies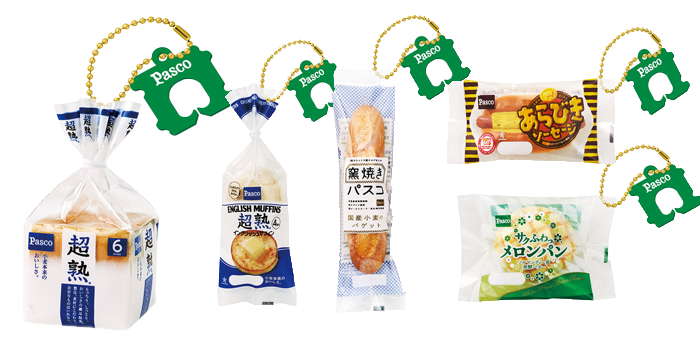 Pasco is one of Japan's most ubiquitous brands of bread, with its loaves gracing the shelves of many Japanese supermarkets. Takara Tomy has shrunk down the shopping basket staple to miniature dimensions, packaging and all. Coming in five equally delicious-looking varieties, this series from Takara Tomy is the perfect addition to a capsule toy collection!
Kitan Club Bread Squishy Mascots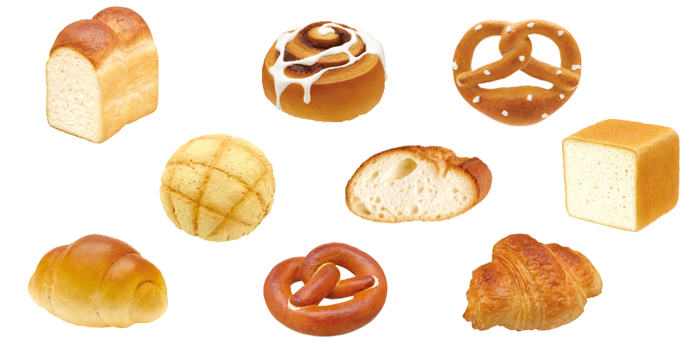 Kitan Club has released two rounds of bread-based fun in their line of mascots that look good enough to eat! While these capsule toys look like they have the perfect crusts, the hyper-realistic mascots are soft and squishy to the touch. Coming in ten different bakery-ready variations, there is something for everyone with Kitan Club!
Otaku Bread
Pokemon Bread Mascots Ichiban Kuji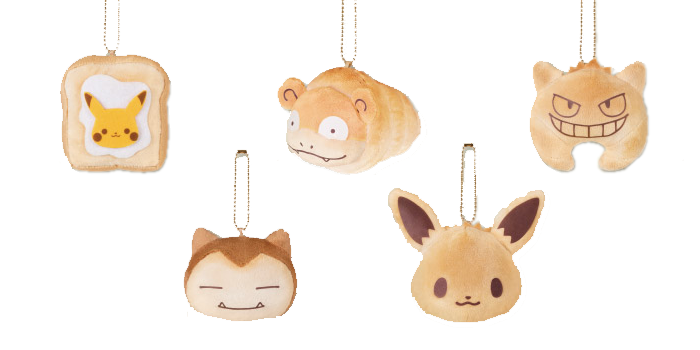 There may not be any Bread-type Pokemon quite yet but this collection from Ichiban Kuji allows you to catch your favorite Pocket Monsters as tasty treats! Pikachu, Eevee, Gengar, Snorlax, and Slowpoke have been transformed into some of Japan's favorite breads in these super-cute plush mascots.
Idolish 7 Fuka Fuka Squeeze Mascots
Hungry for an Idolish7 bakery buffet? All your best boys from Idolish7 and rival group Trigger have been reimagined as bakery treats in this series of Fuka Fuka Squeeze mascots and they look cute enough to eat!
Kirby Fuka Fuka Squeeze Mascots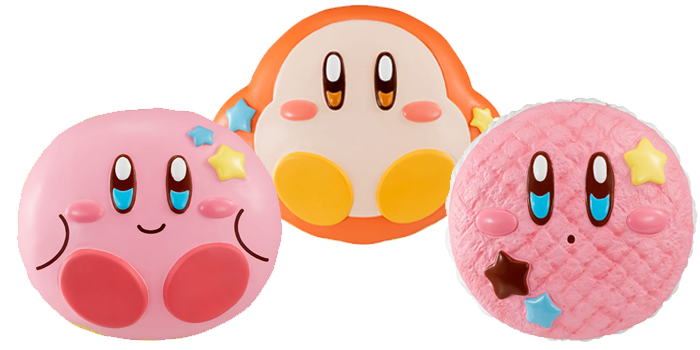 Donuts may technically not be bread per se, but these adorable Kirby squishies are too cute not to mention. Coming in two Kirby variations and one Waddle Dee design, satisfy your sweet tooth with these Kirby Fuka Fuka Squeezes!