Jujutsu Kaisen is an anime smash that took the anime fanbase by storm in 2020. The manga was initially published in March 2018, in the Weekly Shonen Jump. After the initial publishing, it sold an average of 600,000 copies, and the sales skyrocketed by 300% the following year.
The manga series is written by Gege Akutami and published by Shueisha. In October 2020, the 24-episode Japanese series was produced by MAPPA. The distinct art style and boundless creativity make Jujutsu Kaisen one of the epic series to debut during recent anime seasons!
What is 'Jujutsu Kaisen' about?
The series follows a teenager, Yuji Itadori, who lives with his grandfather in Sendai. Yuji is a freakish teenage boy with a strong dislike of sport despite being talented. He decides to join another club, Occult Research Club, to avoid indulging in athletics.
In his school, Yuji, a genius in the field, has no interest in engaging with the rest of the sports students. However, things take another twist when a spirit attacks the school, and his grandfather is on the deathbed. Yuji promises his grandfather to die an honorable death, where family and friends surround him.
Later, Yuji meets a sorcerer, Megumi Fushiguro, who is on a mission to retrieve a possessed object. Yuji's friends come across the cursed item; when they open it, its cursed spirits dominate the school. Megumi and Yuji try to capture and destroy the ghosts, but they are overwhelming for them. Yuji swallows one of the cursed objects and, as a result, becomes cursed with the Sukuna curse.
Despite having the demon possession, Yuji manages to retain his wonderful personality. Satoru Gojo advises him to attend Tokyo Metropolitan Curse Technical College to learn how to control the demon spirit.
Jujutsu Kaisen Merch
Jujutsu Kaisen Nendoroids – Satoru Gojo, Yuji Itadori, Megumi Fushiguro, Nobara Kugisaki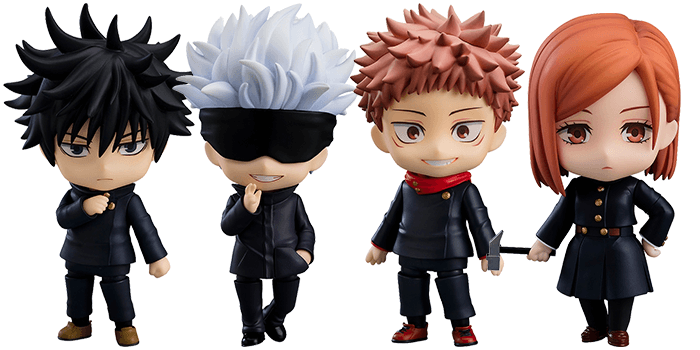 Jujutsu Kaisen faves have also been transformed into adorable Nendoroid figures! Each Nendoroid comes with interchangeable faceplates and accessories that make it possible for you to recreate scenes from the anime!
Jujutsu Kaisen Tomonui Plushies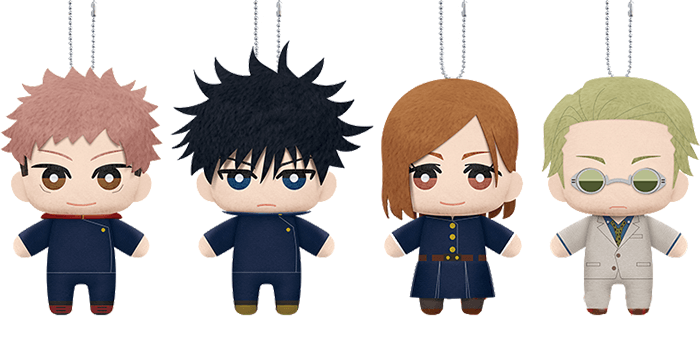 Take your favorite Jujutsu Kaisen characters wherever you go with these adorable Tomonui plushies! Fan-favorite characters from the series have been made into plushy keychains that let you show your love for your best girls and boys wherever you are!
Jujutsu Kaisen Omanju Plushies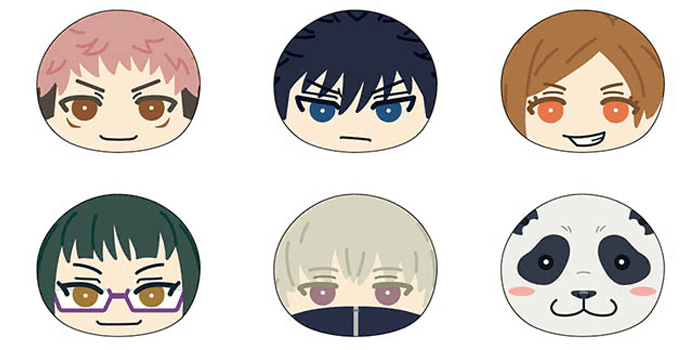 Fighting evil spirits doesn't get much cuter than this! Jujutsu Kaisen characters have been transformed into adorable palm-sized Omanju Plushies that are utterly adorable! Add them to your growing collection of Jujutsu Kaisen merch now!
Buy Jujutsu Kaisen Merch and more with FROM JAPAN!
Do you want to get your hands on some of the merch featured in this article? Unfortunately, most of these products are Japan-exclusive, and can't be bought from stores abroad. But that's where FROM JAPAN comes in! A proxy shopping and bidding service like FROM JAPAN can help you get your hands on tons of otaku items – start your shopping now with FROM JAPAN!