The beloved magical girl Ojamajo Doremi turns 20 this year, with many brands releasing collaborations that commemorate this landmark event event for the Mahou Shoujo favorite!
To celebrate 20 magical years of Ojamajo Doremi, we've decided to round up out top picks for the mahou shoujo series' most adorable merch. Enjoy!
Ojamajo Doremi Nendoroids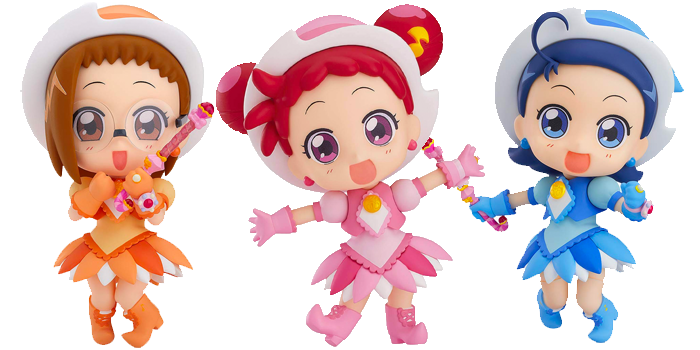 Three stars from the show, Doremi Harukaze, Aiko Seno and Hazuki Fuji, have all been transformed into adorable Nendoroid figures! Each Nendoroid comes with articulated limbs, several expression plates, and attachable accessories that allow you to recreate your favorite scenes from the show. These chibi-fied figures truly capture each of the magical girls' unique personality, making them a must-have for any Ojamajo Doremi fan!
Ojamajo Doremi Q Posket Doremi Harukaze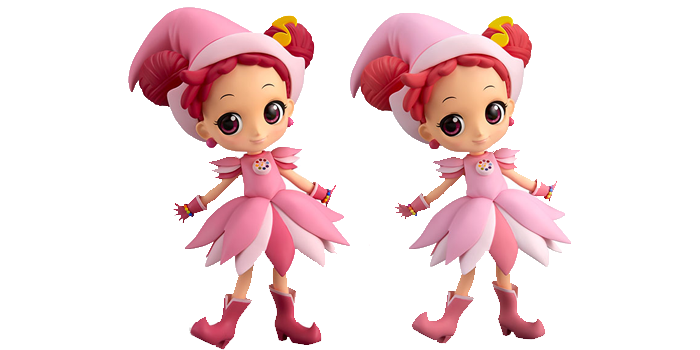 Q Posket is a range of prize figures that turn fan favorite characters from the world of anime, manga, and film into adorable chibi figures! As Ojamajo Doremi is famous for its signature kawaii style, the Q Posket version of main character Doremi Harukaze is a match made in heaven! Available in two colorways, this Q Posket version of Doremi Harukaze is the perfect addition to any Ojamajo Doremi fan's collection.
Ojamajo Doremi x Favorite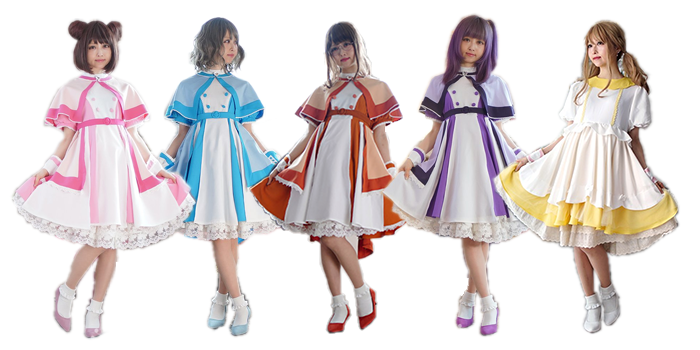 Favorite is a brand that specializes in Lolita and Mori Girl fashion and is famous for its gorgeously ornate interpretations of costumes worn by classic anime and manga characters. Favorite hs recreated the magical girl outfits of Doremi, Hazuki, Aiko, Onpu, Momoko, and Hana in exquisite detail so you too can dress as your favorite Ojamajo Doremi characters!
Ojamajo Doremi x WEGO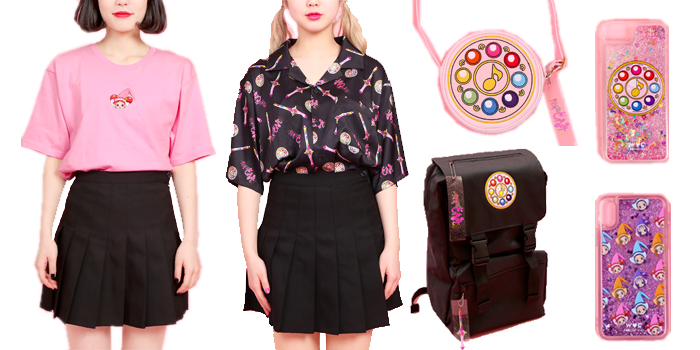 WEGO is one of Japan's favorite fast fashion brands, dressing some of Harajuku's most-wanted models and influencers. The Tokyo-based label created a super-cute line of Ojamajo Doremi apparel perfect for the 21st-century magical girl with t-shirts, shirts, backpacks, phone cases, and waist bags paying tribute to the Ojamajo girls.
Ojamajo Doremi 20th Anniversary Cafe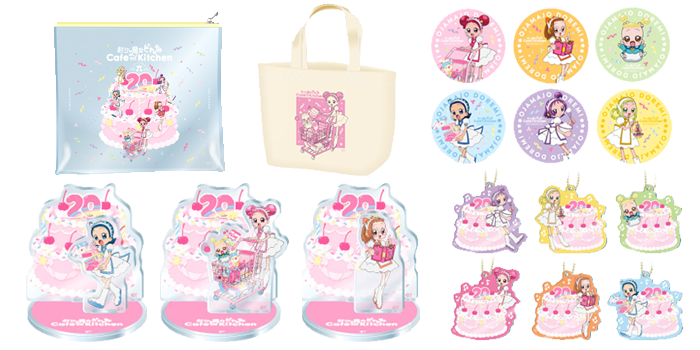 To celebrate 20 magical years of Ojamajo Doremi, Cafe & Kitchen held an Ojamajo Doremi-themed cafe event in Tokyo and Osaka for fans to enjoy! The menu included adorable food and drinks inspired by the magical girls and a range of merch exclusive to the cafe, including items such as acrylic stands, key rings, badges, a tote bag, and much more. Commemorate 20 years of Ojamajo Doremi in the most delicious way with this 20th Anniversary Cafe collection!
Add some Mahou Shoujo magic to your life with FROM JAPAN
Want to add a little magical girl sparkle to your life? With FROM JAPAN's proxy shopping and bidding service, you can get your hands on all sorts of Japan-exclusive Ojamajo Doremi goodies. Sign up with FROM JAPAN and get started with your mahou shoujo shopping today!