Despite finishing its original serialization almost 25 years ago, Dragon Ball continues to hold the title of the second best-selling manga series with around 300 million tankobon volumes sold worldwide. Carrying on the manga series' legacy is a plethora of anime adaptations such as the original Dragon Ball series, Dragon Ball Z, Dragon Ball GT, and Dragon Ball Super.
The legendary series by Akira Toriyama went on to become not just a commercial success but also one of the most recognizable properties to come out of Japan. Main protagonist Son Goku has even become one of the cultural ambassadors at the 2020 Tokyo Olympics!
Many fans of Dragon Ball show their love by collecting a variety of Dragon Ball merch including everything from figures to apparel. Some of the most popular DB merch are the collectible capsule toys produced by Bandai's Gashapon line. In this article we've taken a deep dive into the world of Dragon Ball Gashapon to give the low-down on lines, grades, and much more. Enjoy!
Dragon Ball Gashapon HG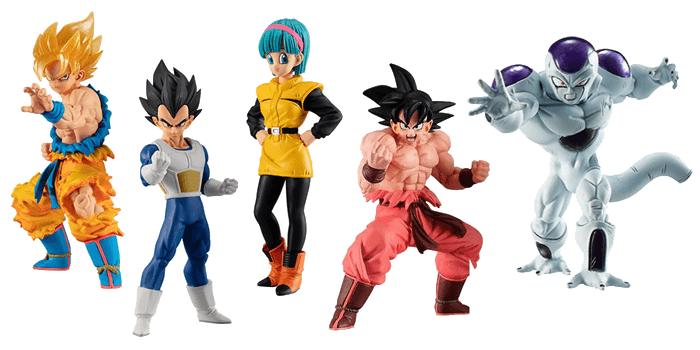 Bandai's Dragon Ball Gashapon HG (High Grade) series is probably the most well-known of all the DB capsule toys with over 50 releases of the mini-figures to date. Featuring high-quality and gorgeously detailed palm-sized figures of Dragon Ball characters from the anime and film adaptations, these capsule toys usually sell out fast with many DB fans looking for a "full comp" (フルコンプ) or a full set of each HG Gashapon release.
Dragon Ball Gashapon DG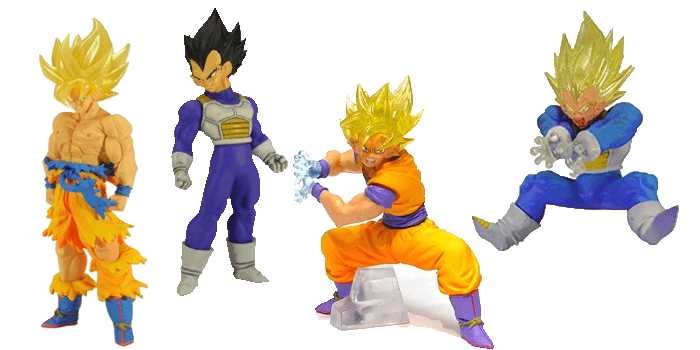 Another popular Dragon Ball line is the DG (Digital Grade) series, which makes use of cutting-edge technology to create finely detailed and incredibly accurate mini-figures of Dragon Ball favorites such as Son Goku, Vegeta, King Piccolo, and Frieza. If you're a DB collector with an eye for detail then look no further than the Dragon Ball Gashapon DG line!
Dragon Ball Gashapon UG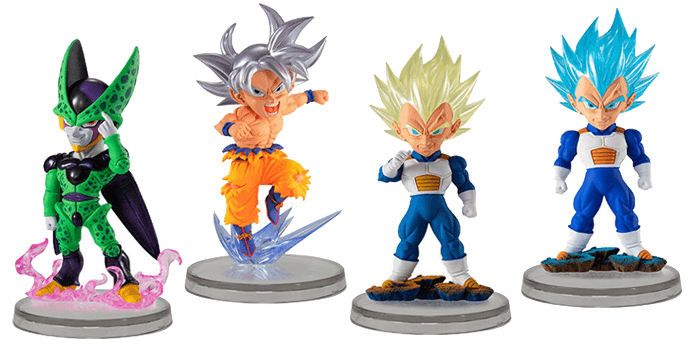 Bandai have perfectly combined cuteness with toughness in their UG (Ultimate Grade) Dragon Ball Gashapon series. DB characters such as Son Goku, Vegeta, Son Gohan, Cell, and many more fan favorites have received a chibi-makeover in this collection. Each mini-figure is posed on a stand, making them easy to display and a worthy addition to any Dragon Ball aficionado collection. Even going Super Saiyan can be cute with these Dragon Ball UG Gashapon!
Dragon Ball Gashapon VS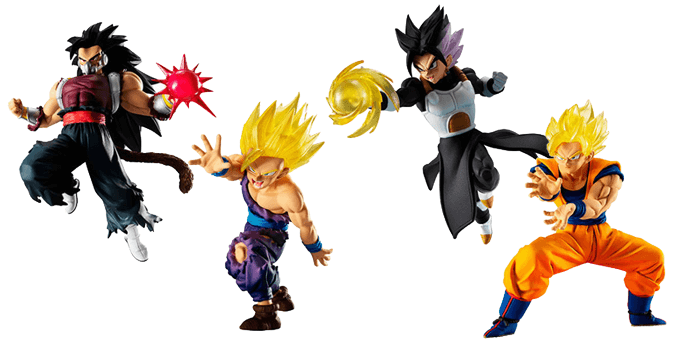 In the Dragon Ball VS series you can see your Dragon Ball favorites ready to pack some punches. Each set within the VS ("Versus") series features around four to five dynamic mini-figures posed mid-battle, making them look like they've jumped straight from a panel from the manga! Recreate all of the iconic battles from the legendary series with the Dragon Ball Gashapon VS line.
Dragon Ball Gashapon ColleChara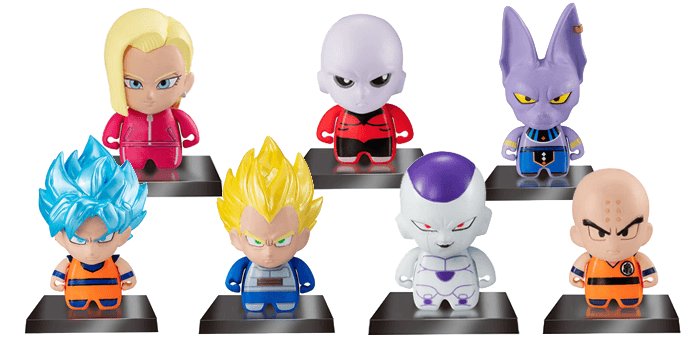 Bandai transforms fierce Saiyan warriors into adorable chibi figures in their Gashapon CharaColle collection. The likes of Son Goku, Frieza, Broly, Bulma, and many more have got the ColleChara makeover and are the perfect addition to any Dragon Ball fan's collection. Add a dash of kawaii to your Dragon Ball collection with these ColleChara figures!
How to buy Dragon Ball Gashapon with FROM JAPAN
Want to get your hands on some awesome Dragon Ball gashapon? Unfortunately many of the items showcased in this article can only be found in Japan, but that doesn't mean you can't add some Dragon Ball Gashapon goodies to your DB collection! By using a shopping and bidding proxy service like FROM JAPAN, you can find sellers on Yahoo! Auctions, Surugaya, and Otamart offering rare and exclusive Dragon Ball Gashapon and well as full sets of capsule toys. Get your Super Saiyan shopping sorted with FROM JAPAN!