A wild anniversary is happening right now! For Pokemasters who have been following Pikachu and the gang since 1996, it's hard to believe that 20 years have already passed (and that Ash Ketchum is still only 10 years old!). Deciding just how to celebrate this milestone may be your toughest decision since grass, fire, or water. Fortunately the Pokemon Company has some pretty fantastic fanfare planned to make the process easier—limited edition Japanese figures, plushies, and collectibles that'll have you saying "gotta catch 'em all!"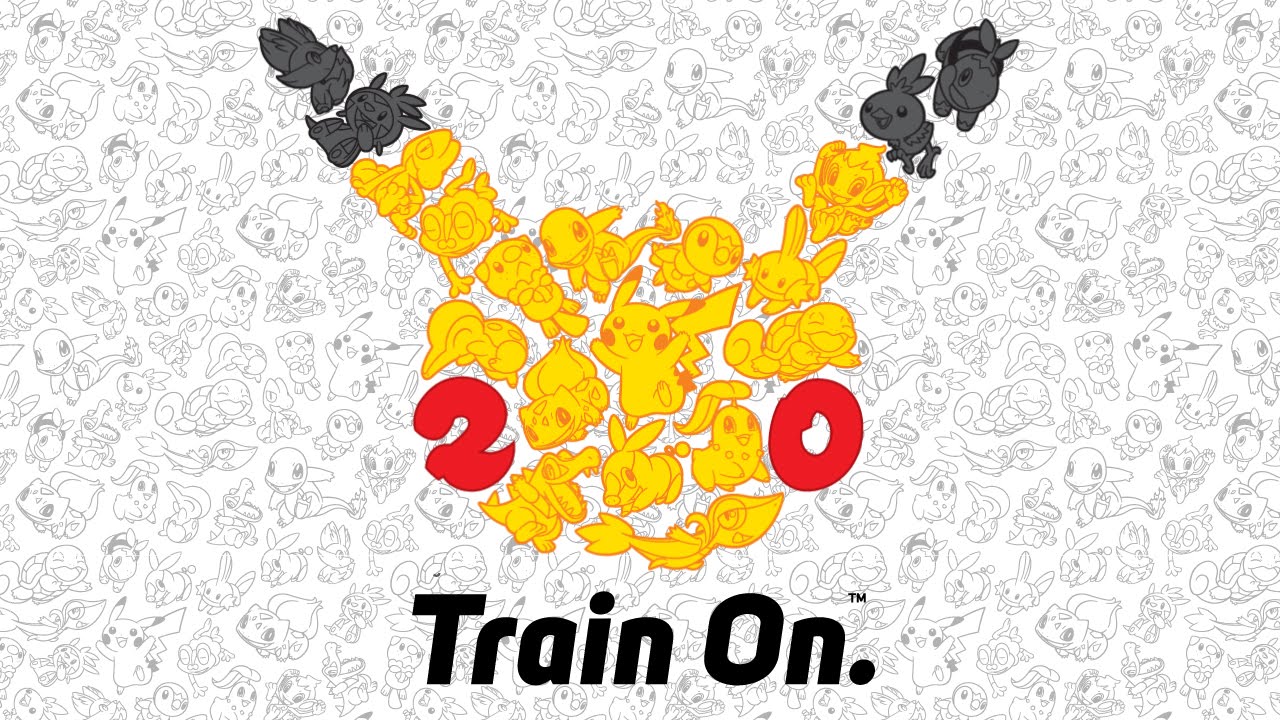 A Brief Look Back at 20 Amazing Years
What's made Pokemon so successful over the years? As wide-eyed tweens and pre-teens, trading Pokemon cards and dueling with other Masters via our Game Link Cables, we felt empowered. We learned to be ambassadors and strategists of a magical word inhabited by cute and cool critters. Pokemasters comprised people of all ages, and mere mastery of the duel enabled anyone to cross Pokeballs with another Master.
Pikachu and friends taught us the power of friendship and helped us realize we could do anything we put our minds to. Pokemon may have just been part of our daily "fun" in childhood, but as we aged we realized the truth—it had become part of our lives and even had a hand in shaping who we are today. (Let's be honest: Most of us can still recite the original PokeRap without missing a beat.)
Is it any wonder that fans around the world have invested so much time, energy, and money into a franchise that has invested so much in them? Twenty years later, Pokemon continues to give back—721 Pokemon (and counting), 16 main-series games, 900+ episodes, and over 10,000 trading cards. We've seen a Pokefloat in the 2010 Macy's Thanksgiving Day Parade, and watched the video games series all but overtake Mario as Nintendo's best-selling franchise. Now, on February 27th, we experience yet another milestone in Pokemon's electric history.
Kicking off the Celebration with a Super Bowl Commercial?
Pokemon made huge waves with its very first Super Bowl commercial during the game between the Liepards and Ponytas—Oops! We mean Panthers and Broncos—for Super Bowl 50 held in the United States. Featuring enough easter eggs to warrant multiple watches (MooMoo milk, gym badges, and more), and a heart-pounding pace, the ad conveyed the universal appeal of Pokemon and made fans dream about the possibility of dueling live in an arena before an excited crowd. Considered one of Super Bowl 50's most "super effective" ads, perhaps this commercial foreshadows something exciting for the Pokemon franchise—the reality of Pokemon duels as national sporting events!
Limited Edition Pokemon 20th Anniversary Merch from Japan
There's more 20th anniversary merchandise available than you can shake a Pokeball at, but if you're hunting for some especially hard-to-catch collectibles, here are three Japan-only exclusives that we highly recommend.
Pokemon 20th Anniversary Plushies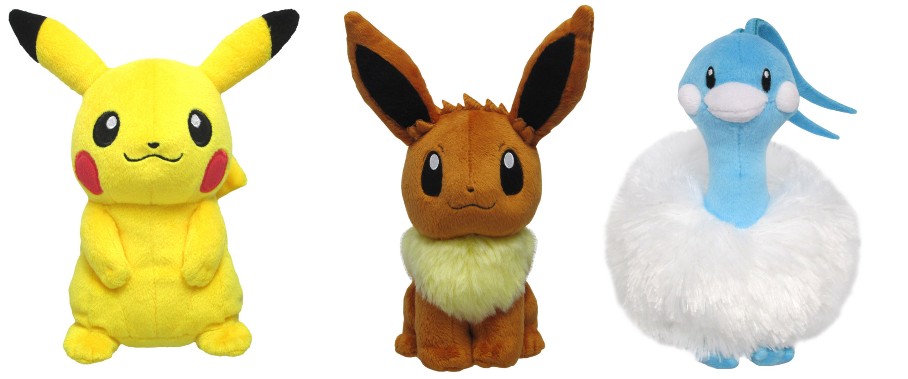 From Pikachu to Lucario, old and new Pokemon alike stand together in the ALL STAR COLLECTION of plushies. Soft as a marshmallow and featuring elastic fabric for ultimate huggability, each Pokemon is carefully crafted for your adoption. Get your Pokedollars ready to snatch up some rare Pokemon plushies like Altaria, Poliwag, and Dedenne, before other Masters catch them all!
Pokemon 20th Anniversary Nanoblocks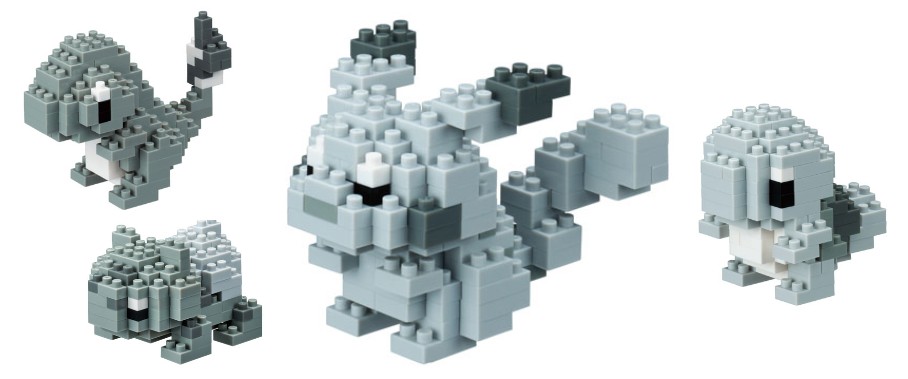 special edition Nanoblocks include all four starter Pokemon—Charmander, Squirtle, Bulbasaur, and the fan-favorite Pikachu—in traditional greyscale that when combined can turn into a monotone Mew! Build your starter of choice and put it on display as a memento to your early years spent exploring Kanto.
Pokemon 20th Anniversary Nendoroid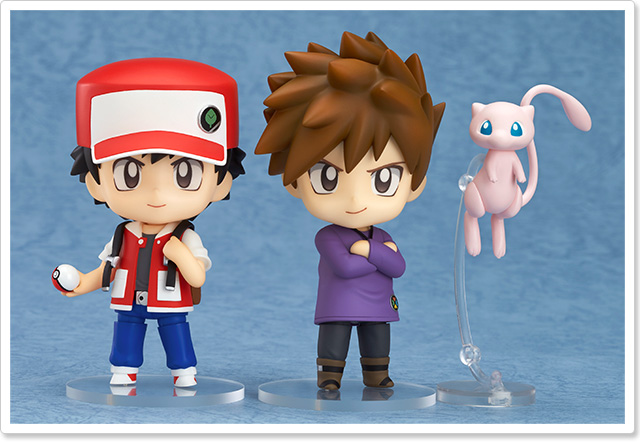 Pokemon 20th Anniversary Nendoroid set in limited quantities, starting July 9th. The two trainers share two Pokeballs and a backpack between them, with a mysterious Mew hovering nearby, and will be carried by the Pokemon Centers and Amazon Japan.
Switch out the hands, heads, and feet to put Trainer Red in his "Go Charizard!" pose, or switch Trainer Blue from his cool, cross-armed look to his "ready to duel" stance. Put a friendly Pokemon alongside each of the two rivals and watch the cutest Pokemon match unfold!
Japan Celebrates with a New Pokemon Center in Kyoto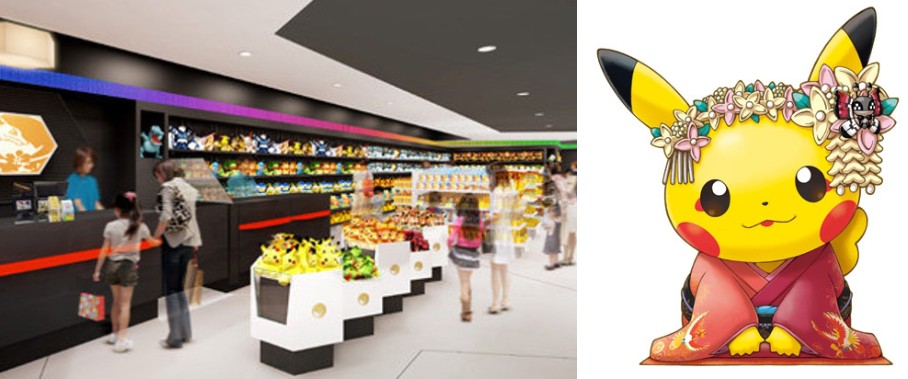 If you're planning a 2016 dream vacation to Japan, make sure to visit a Pokemon Center while you're there! Japan has nine of them, with a tenth set to launch in Kyoto in March—perfect timing for the 20th anniversary celebration! Each center features unique Pokemon mascots and limited edition merchandise that are considered rare collectibles you can't easily find anywhere else, even online.
Pikachu and Ho-Oh are the mascots of the newest branch in Kyoto, with exclusive Pokemon merchandise including Maiko Pikachu—an apprentice geisha Pikachu featuring a Ho-Oh kimono, Vivillion hair accessory, and Pokeball parasol.
How Will You Celebrate the Pokemon 20th Anniversary?
If you've been following Pokemon since childhood, or even just the last few years, it's likely become an important part of your life. Honor your fond memories spent exploring Kanto and "catching them all" with a special collectible to commemorate 20 years of Professor Oak, the PokeRap, "I choose you," Missingno, drying pans, and life's little decisions—red or blue, X or Y, omega or sapphire?
Be sure to check back with FROM JAPAN for the latest Pokemon merchandise and get it delivered straight from Japan, right to your door!